Check out the gourmet burgers at BR By Bedrock, available until end-2022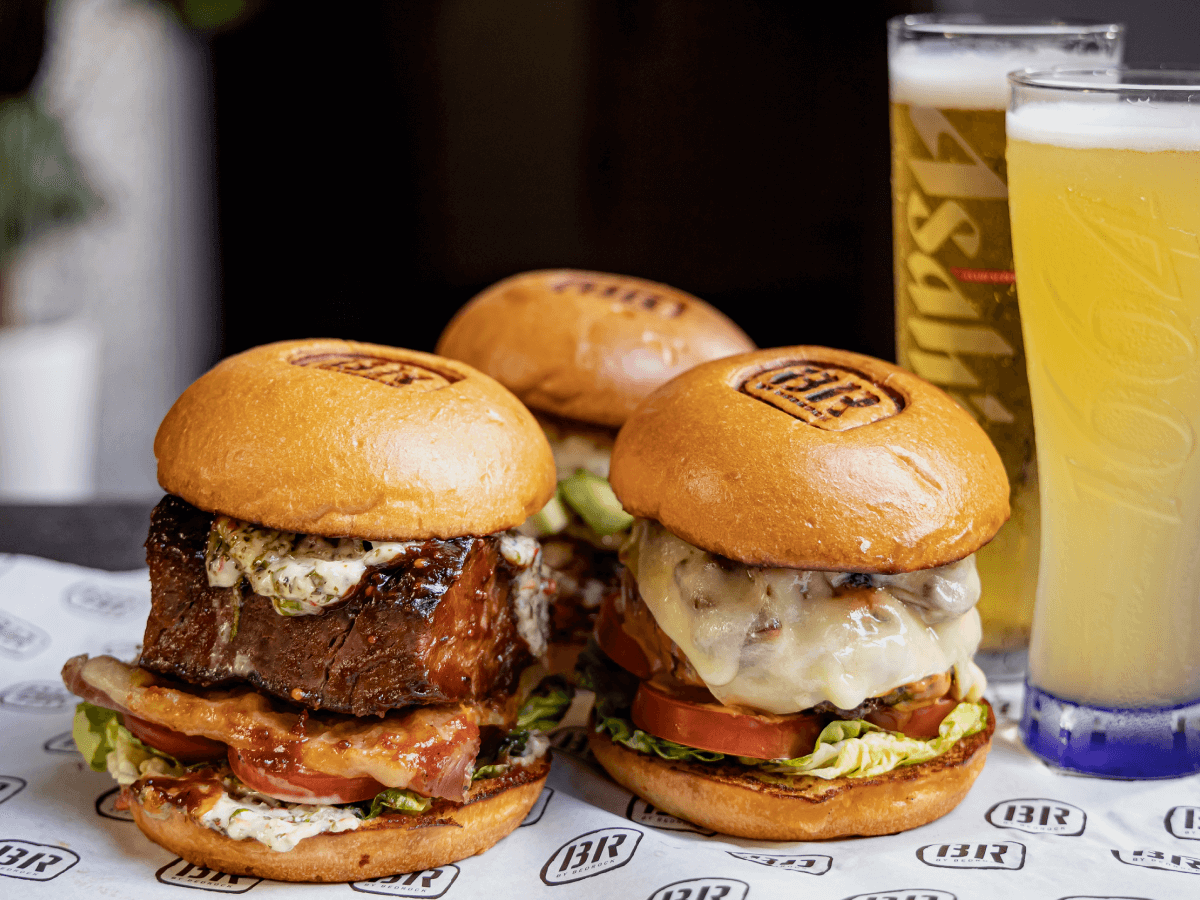 If you love a good burger, the offerings at BR by Bedrock are not to be missed.
This is a limited-run collaboration by award-winning steakhouse Bedrock Bar & Grill and Oriole Coffee + Bar — both of which are under Commonwealth Concepts just outside 313@Somerset mall in town.
When HungryGoWhere popped over for a taste test, we made the mistake of heading to the main Bedrock restaurant. The pop-up is at Oriole, which fortunately for us was located across the corridor.
Getting into the meat of it
The pop-up features burger patties and Yukon Gold potato buns freshly made in-house at Bedrock each day. 
In particular, the beef patties are fully made of US Prime meat, with no fillers and binders, so it does tend to crumble more than you might be used to.
As you would expect from a Bedrock meal, the beef is the star here, and presents itself in five carefully curated burgers. 
If that isn't quite your thing, there are two non-beefy options — one of lobster and another of chicken.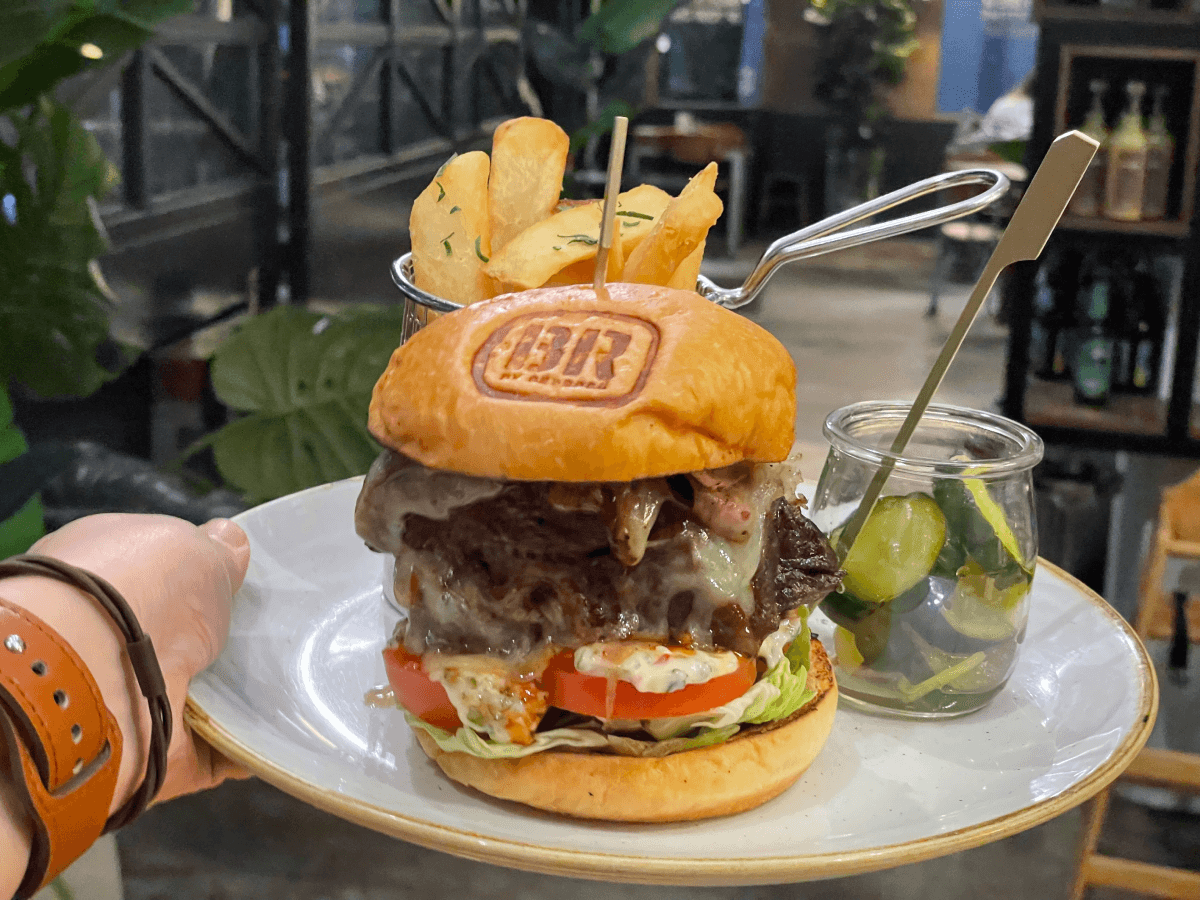 Each burger comes with a lovely basket of thick-cut fries, and a little side of pickles — a helpful touch of acidity to counter the generous portions of fatty meat.
If you're coming with a group of friends, be sure to splurge on an extra side of sweet soy wings (S$16++) or naked fries with blue cheese dip (S$16++), fresh from the Oriole side of the house.
The burgers
Steak fans will love the Bun Jovi (S$42++), which features freshly grilled 150g striploin steak slices, thinly shaved parma ham, creamy scrambled eggs and Gruyere cheese. Tomato jam is also slathered within. 
All in all, a satisfying burger to sink your teeth into.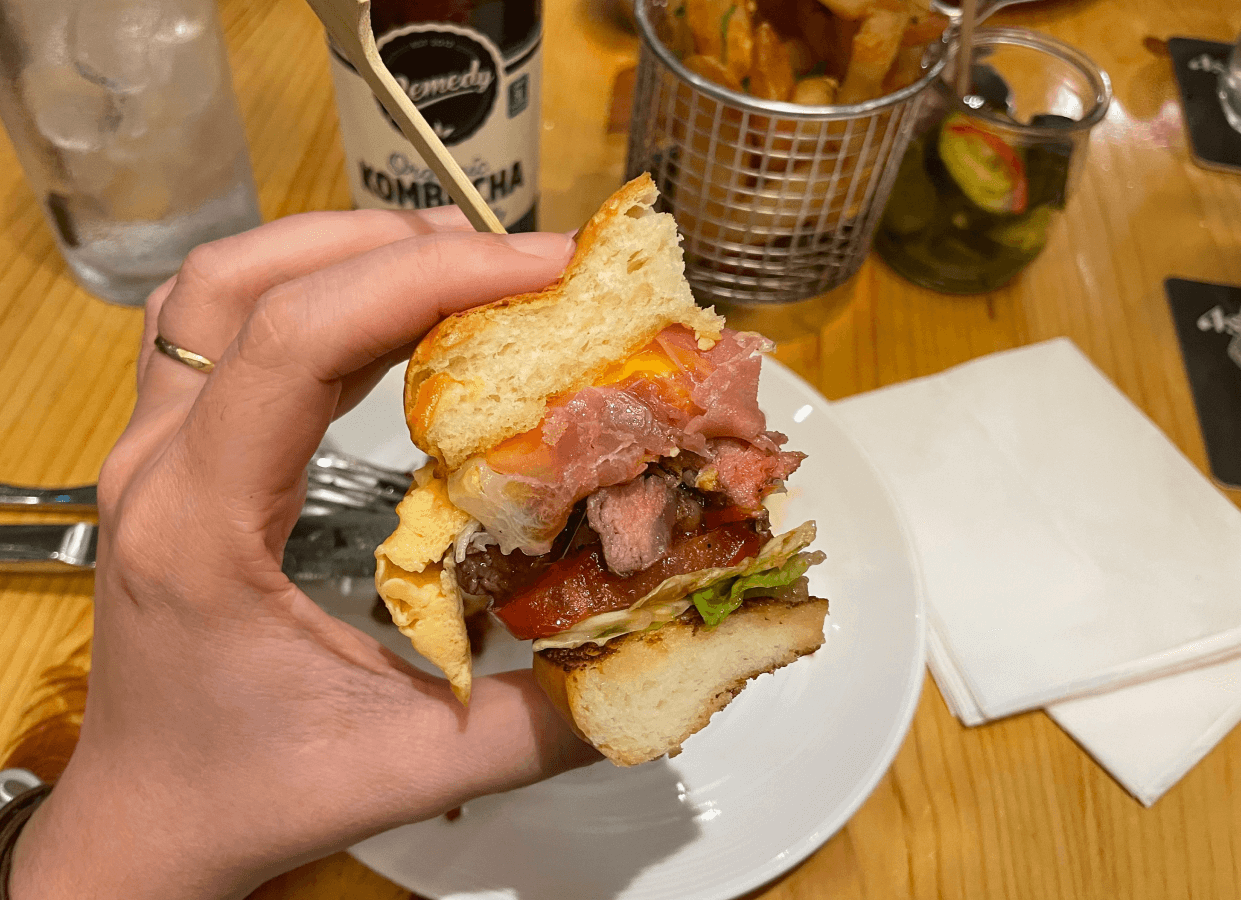 The Mighty n Cheesy (S$32++) certainly lived up to its name as a meaty tower of double prime beef patties, and two cheesy layers of Gruyere and Monterey Jack. 
Non-beef eaters aren't missing out either. The Catch 96 (S$48++) was a hot favourite — a butter-poached lobster tail tossed in bearnaise sauce and a juicy cut of sous vide bacon.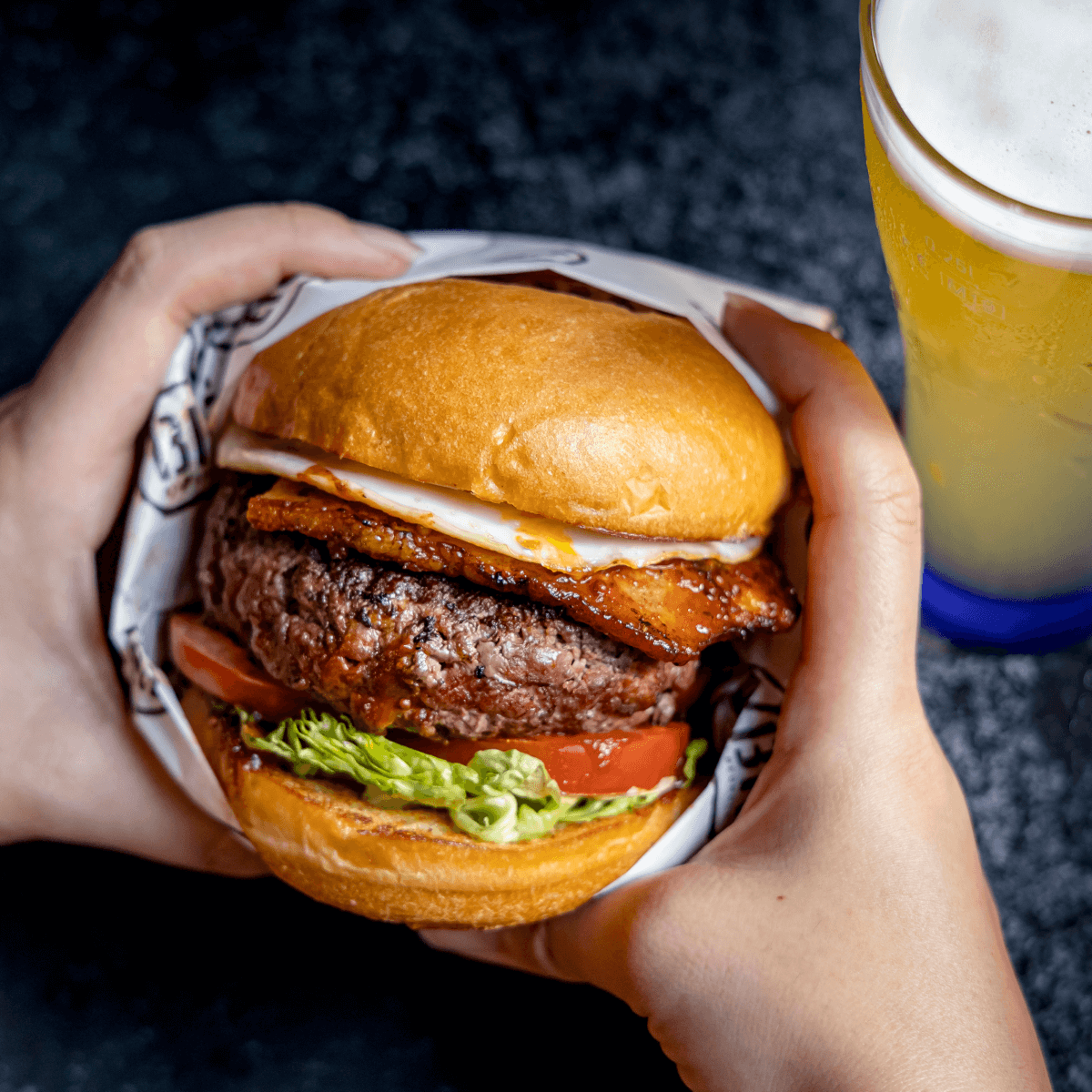 As was the Avalanche (S$42). Here, Australian short rib is braised and seared to lock in its moisture before being blanketed by an oozy chimichurri mayonnaise sauce.
To round off the menu, there are also The Smokin' Gun (S$34), with a US Prime beef patty and oak-smoked aged cheddar, the OMG (S$32) with onions and sauteed mushrooms, and a chicken option, the Chick-a-boo (S$29).
Pan Pacific Serviced Suites, 01-01, 96 Somerset Road
Nearest MRT station: Somerset
Open: Mondays to Fridays (11am to 10.30pm), Saturdays (10am to 11.30pm), Sundays (10am to 9.30pm)
Pan Pacific Serviced Suites, 01-01, 96 Somerset Road
Nearest MRT station: Somerset
Open: Mondays to Fridays (11am to 10.30pm), Saturdays (10am to 11.30pm), Sundays (10am to 9.30pm)