Beng Who Cooks to close on Oct 15, citing rental and manpower issues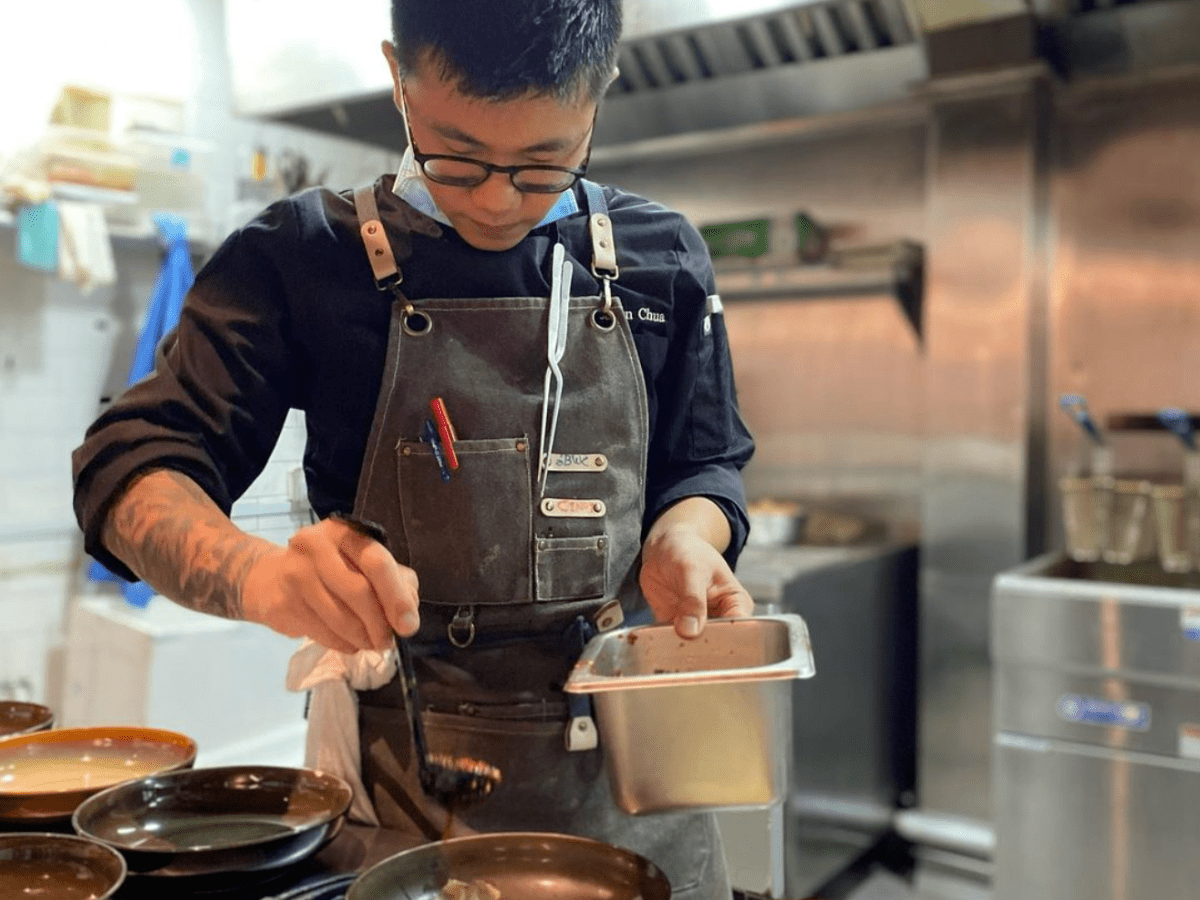 It has been a wild ride for Beng Who Cooks. 
Started by Jason Chua in 2018, the restaurant began as a hawker stall selling protein bowls at Hong Lim Market & Food Centre near Chinatown. He was later joined by his friend Hung Zhen Long after his partners pulled out. 
Business was good — then Covid-19 struck. It hit them hard as they barely survived the slump in sales.
Instead of wallowing in self-pity, they decided to do a good deed — by offering food to anyone who needed and could not afford it during the circuit-breaker partial lockdown in 2020. As a result of the initiative, they experienced a meteoric rise in fame. It was the talk of the town, and their fan base grew. 
They even received a nomination, and then a special commendation, for the President's Volunteerism and Philanthropy Awards 2020 Special Edition — Our Finest Hour in the City of Good.
On Nov 13, 2020, a few months after they first hit the headlines, Beng Who Cooks opened its first full-fledged restaurant at Neil Road. It became known for its wide range of fusion dishes, including cheekily named ones such as Feelin' Damn Rich and Boring Meatless Salad.
Its menu has gone through several iterations. These days, it's serving up dishes such as miso cream pasta, fried broccoli and an Old School Beng Bowl.
Sadly, close to two years since opening, the restaurant is officially calling it quits. Its last day of operation will be on Oct 15.
Chua told HungryGoWhere that increasing rent and a lack of manpower were the reasons behind the closure. The rental amount, he said, is expected to increase by about 60 per cent, should he decide to renew the lease at the end of October. 
As for manpower, Chua said that he is the only full-time staff member in the restaurant at present. Hung left the business at the start of the year. The rest of his crew — three chefs and seven wait staff — are all students who are working part-time. 
The lack of staff meant he had to hold the fort for long hours, and that has taken a toll on him. 
He had long considered closing down the five-year-old business, but soldiered on until recently. 
The turning point? He became a new dad to a six-month-old boy, and would prefer to spend more time with his family.
He said: "Actually I've been (meaning) to close for a long time… I have a family, a newborn. And I am still working more than 100 hours a week. I missed a lot of time with my family and (I wasn't there for many of) my baby's first moments.
"It's horribly depressing," he added. "So I guess the (increase in) rent by the landlord may be a sign, a way of telling myself that maybe it's time to take a break. It's also a form of closure: 'You've been fighting for five years alone, come back when you're ready.'," he said.
Chua said he would be spending the rest of the month clearing up the space for handover. He would then focus on searching for other sources of income. He is also open to doing ad-hoc pop-ups, in which he partners another F&B brand to whip up meals in the latter's venue.
Beng Who Cooks is organising a "moving out party" on Oct 14 and 15. For these two nights, customers can enjoy music from an in-house deejay, while indulging in its signature food and drinks. 
Beng Who Cooks is on the GrabFood delivery service. You can also book a ride there.
39 Neil Road
Nearest MRT station: Tanjong Pagar
Open: Monday to Saturday (10.30am to 3pm, 5.30pm to 10.30pm), Closed on Sundays
39 Neil Road
Nearest MRT station: Tanjong Pagar
Open: Monday to Saturday (10.30am to 3pm, 5.30pm to 10.30pm), Closed on Sundays