Popular Cantonese eatery Asia Grand reopens at new hotel location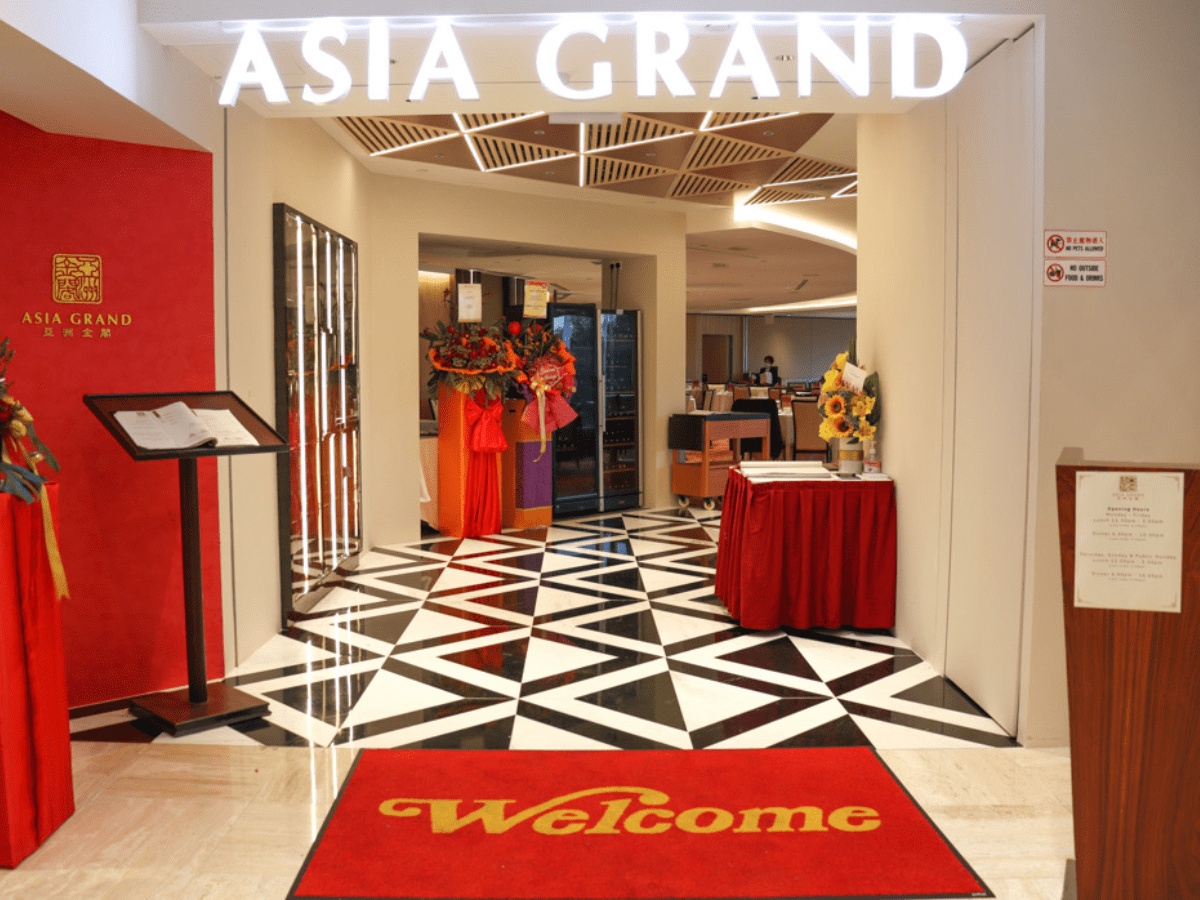 When well-loved Cantonese restaurant Asia Grand announced its closure in January, fans were dismayed. The popular dim sum spot was practically an institution, having been at its Odeon Towers location for some 15 years.
At the time, the restaurant stated that its lease had been terminated early due to the redevelopment of Odeon Towers. Its last day was on Feb 15 and relocation plans were not confirmed, it added.
Fans of its authentic Cantonese cuisine can now heave a sigh of relief, as the restaurant has found a new home at Fairmont Singapore, a hotel in the City Hall area. This is just a short walk from its previous Odeon Towers location.
The new Asia Grand site, which had a soft launch on Sept 24, offers a 230-seat space — a touch smaller than the 350-seat space at its previous home. The new space also has seven private rooms that can seat up to 12 each. 
The new location sports a more modern and sophisticated look, with black and white geometric floor tiles and fancy lighting displays at its entrance. Over at the dining area, the chairs and tables are largely the same, and the floor is covered with thick yet soft carpeting to make guests feel comfortable.
As the restaurant is still undergoing minor renovations, its menu is limited. However, rest assured that you can still order some of Asia Grand's popular items.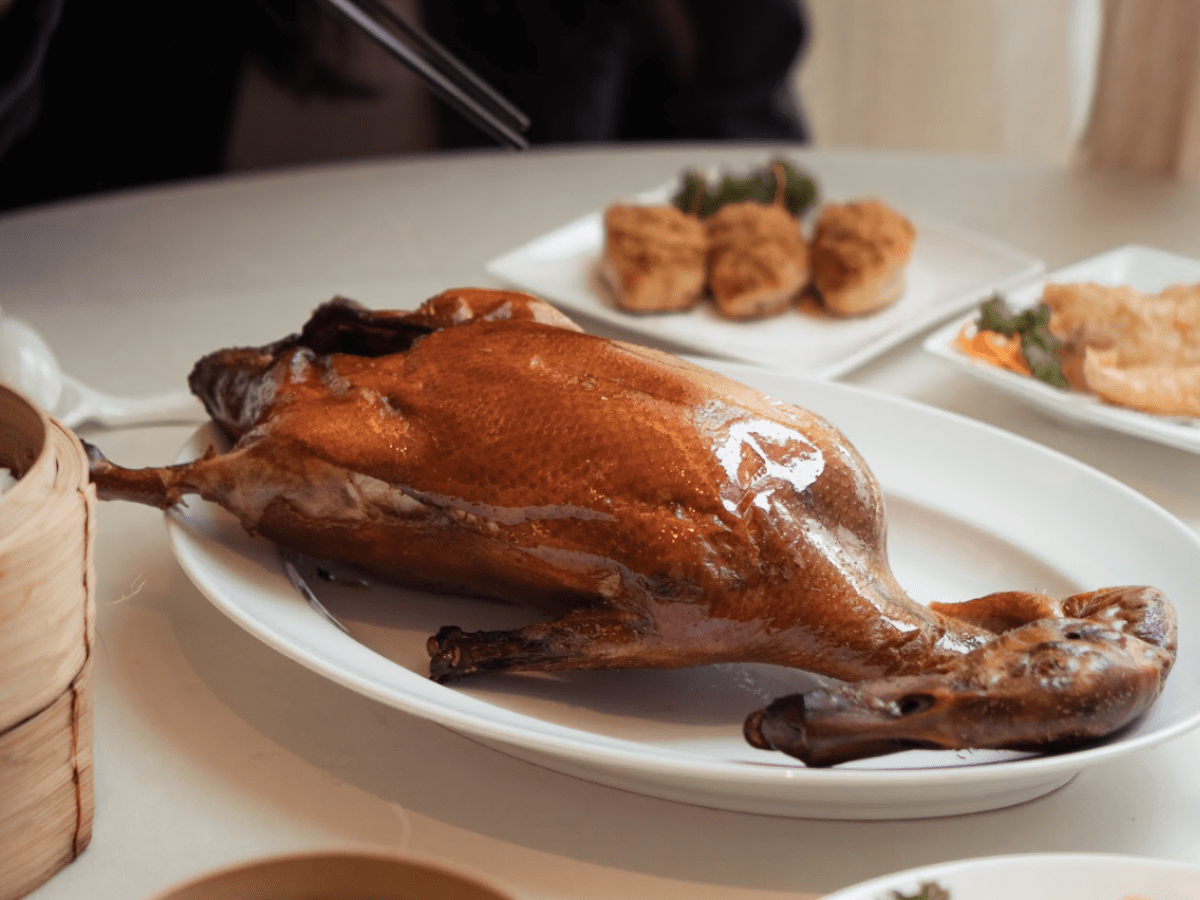 This includes its famous Peking duck (S$98) — a delicious dish comprising thin and crispy duck skin that's sliced tableside. The skin is dipped in sweet sauce and then wrapped in a thin pancake. We recommend popping the whole thing into your mouth for a satisfying crackle and a burst of flavour. This is the best time to try it, as Asia Grand is offering a promotional price for this dish, at just S$58 apiece.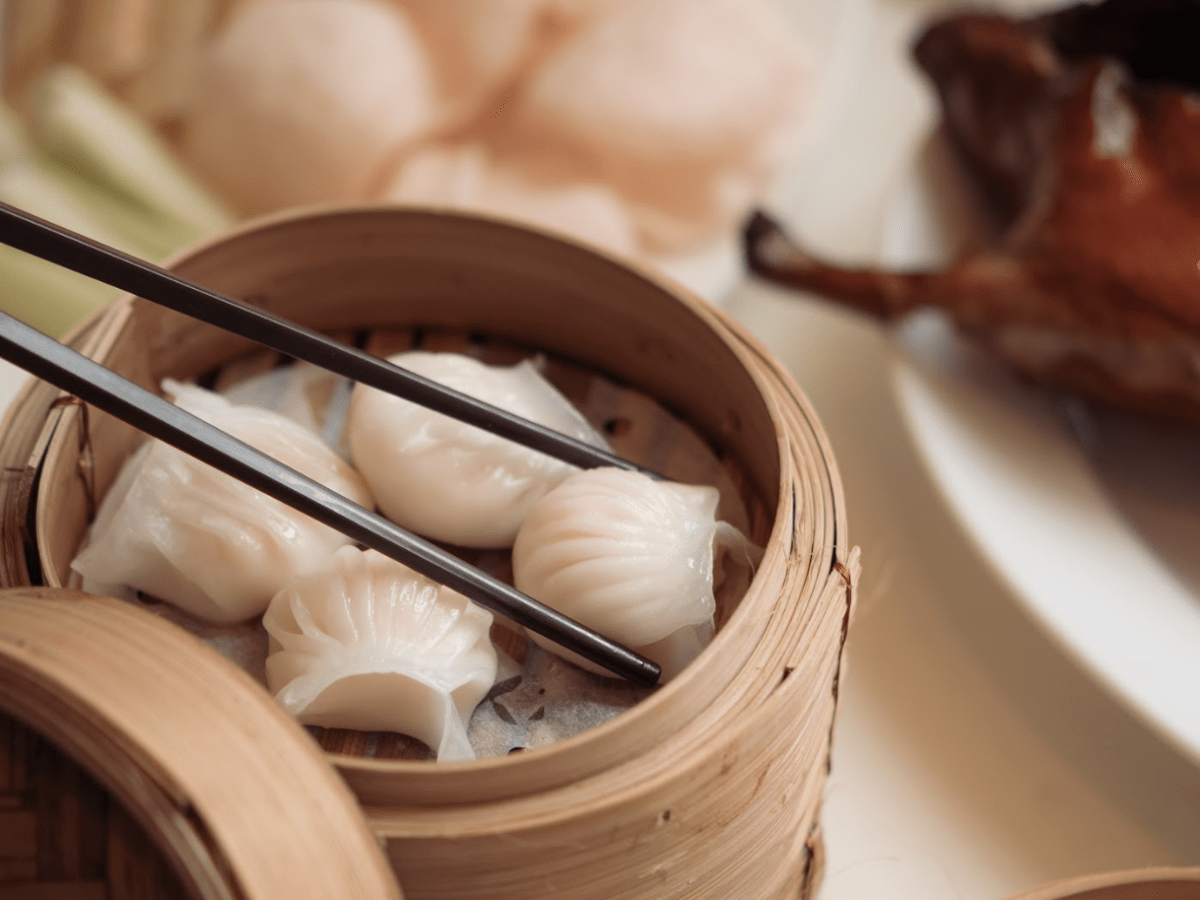 Another Cantonese delicacy you should try is the har gow (S$8.80) — a traditional dumpling. Each har gow comprises a juicy prawn wrapped within a translucent skin. It is then pleated into its final shape and steamed, before it's served piping hot to guests in a basket.
After a hearty meal, treat yourself to a refreshing aloe vera jelly (S$10), a cooling dessert that contains crunchy aloe vera bits. The light and sweet concoction is the perfect dish for Singapore's hot and humid climate.
This is the second time Asia Grand has had to relocate. It was first situated at the now-demolished Hotel Asia on Scotts Road in 1982, before moving to Odeon Towers along North Bridge Road in 2007. 
Previously known as Tsui Hang Village in the 1980s, it rebranded to its Asia Grand name in 2004 when the establishment broke away from the Hong Kong chain. The eatery was founded by native Hong Kong citizens — Andy Chau, Jacky Ma and Danny Sin — all of whom are now residing in Singapore. 
In a media release, Asia Grand said it was aiming for an official opening "sometime in October or November". Meanwhile, the restaurant is accepting only phone reservations during its soft opening period. 
A spokesperson for Asia Grand said that the restaurant would be opening up another reservation hotline, owing to "overwhelming reservation calls". More details will be released via the restaurant's social media platforms soon. 
Book a ride to Asia Grand.
Fairmont Singapore South Tower, 03-22B, 252 North Bridge Road
Nearest MRT station: City Hall
Open: Monday to Friday (11.30am to 3pm, 6pm to 10pm), Saturday and Sunday (11am to 3pm, 6pm to 10pm)
Fairmont Singapore South Tower, 03-22B, 252 North Bridge Road
Nearest MRT station: City Hall
Open: Monday to Friday (11.30am to 3pm, 6pm to 10pm), Saturday and Sunday (11am to 3pm, 6pm to 10pm)