Anna's, a new F&B lifestyle store based on sourdough, to open in Punggol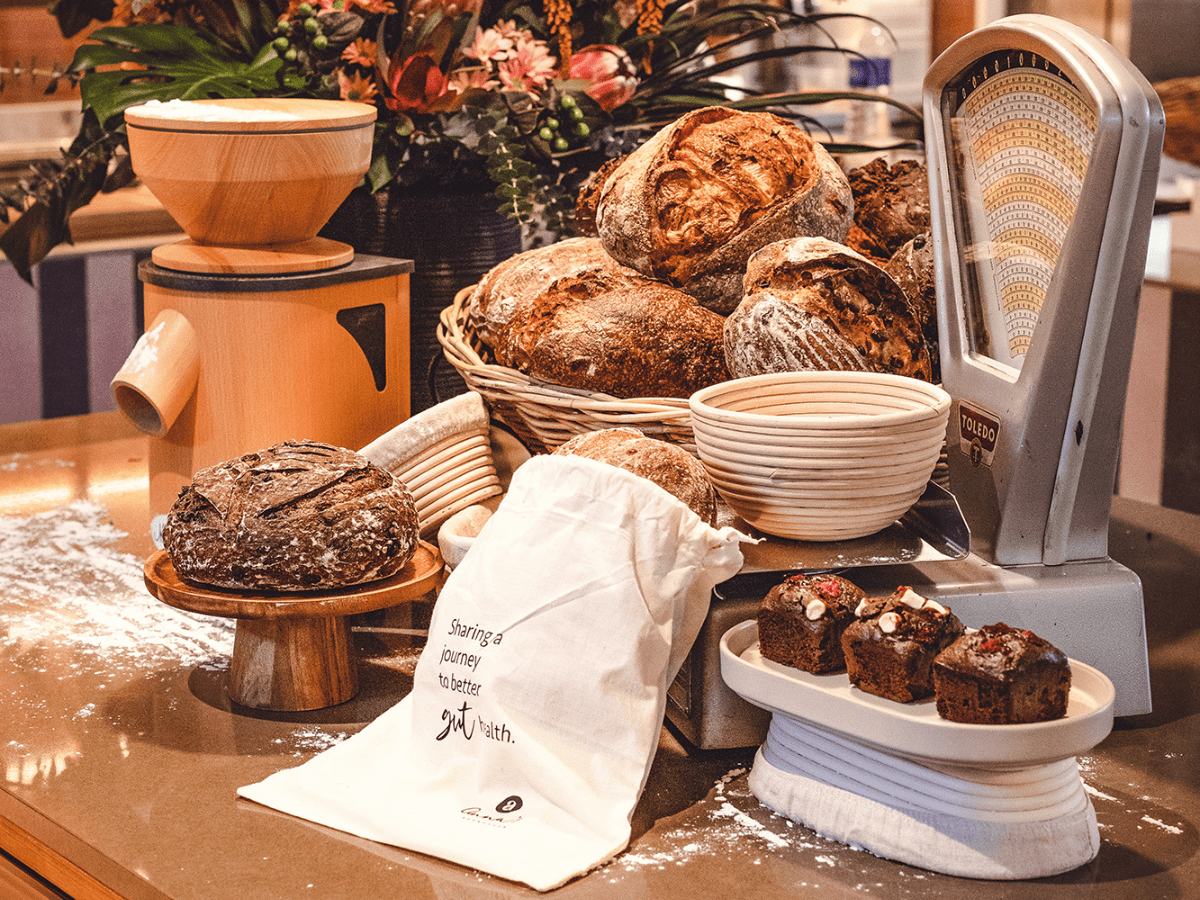 A lovechild of the pandemic, sourdough loaves have enjoyed renewed interest among foodies since two years ago. None of us were spared from photos and videos on our social media feeds from friends growing their mother culture, giving it nicknames and treating it as part of the family. 
It's not the naturally leavened bread's first time in the limelight. Sourdough has long been a star in the healthy, slow food movement, and is purported to be healthier with an excellent source of antioxidants and prebiotics.
While our love for the bread shows no signs of abating, the country's infatuation with it has culminated in Anna's, an F&B lifestyle concept that will open in Punggol on Saturday (Oct 22).
So how, exactly, does this F&B lifestyle store based on sourdough work?
Founder Anna Lim — who is also the co-founder of The Soup Spoon — says the store hopes to "engage with (the) growing community of diners" who are seeking a more holistic and healthier lifestyle. 
The space aims to provide an all-in-one experience for diners to eat well and learn more about the sourdough-making process and its benefits. It houses a cafe (where all dishes served will contain a sourdough element), a retail space and an open kitchen. 
Anna's 78-seat outdoor patio is surrounded by lush greenery and hydroponic planters growing herbs and vegetables used in its menu. Here, diners can enjoy the morning breeze or admire the picturesque sunset. 
For those who prefer an air-conditioned environment, there's also an indoor dining area that can hold up to 30 seating customers. 
At present, Anna's is in the process of receiving its halal certification.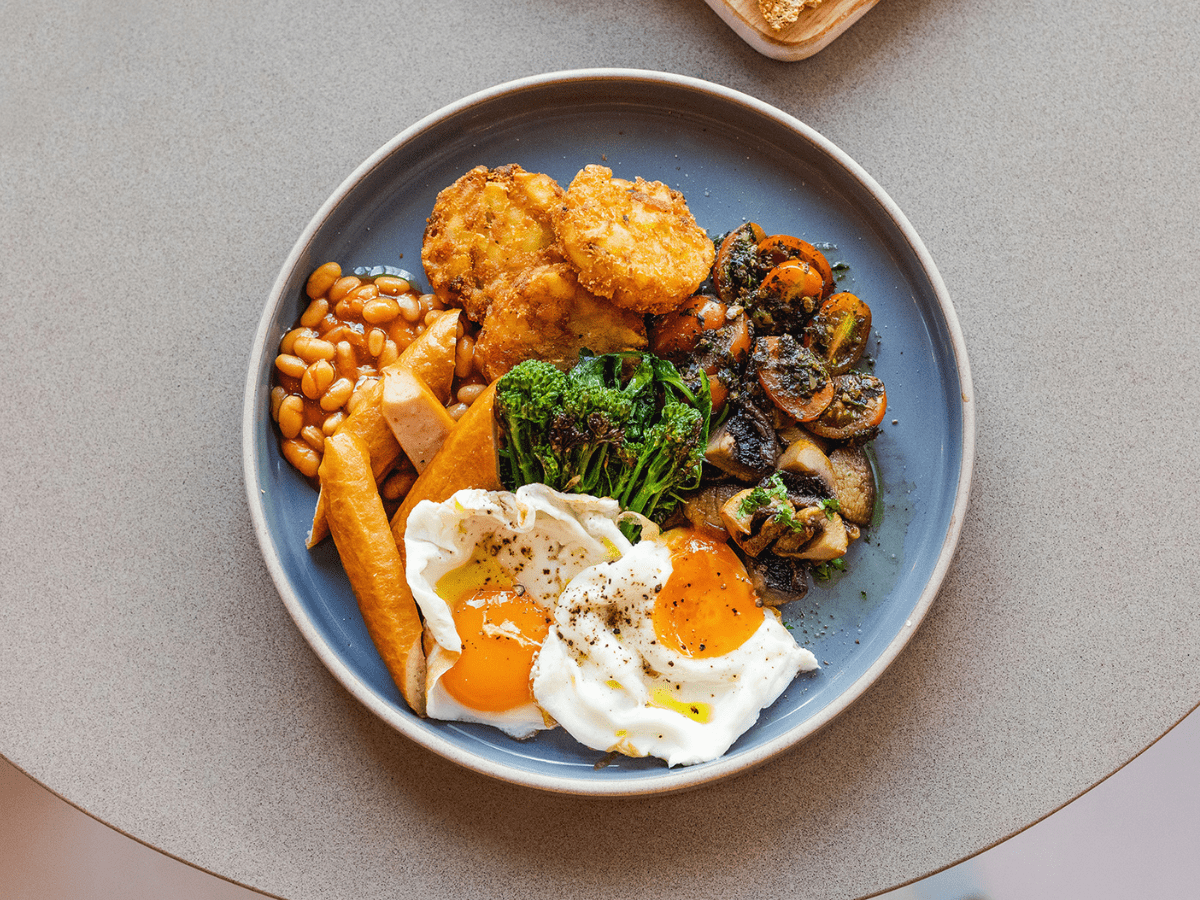 If you visit Anna's early in the morning, we'd recommend having the big breakfast (S$26).
Fill your bellies with a hearty platter of Italian-style chicken sausages, housemade beans with sweet onion jam, crispy hash browns, cherry tomato confit, and a medley of mushrooms. Paired with Anna's house sourdough, this classic breakfast is sure to keep you satiated until your next meal.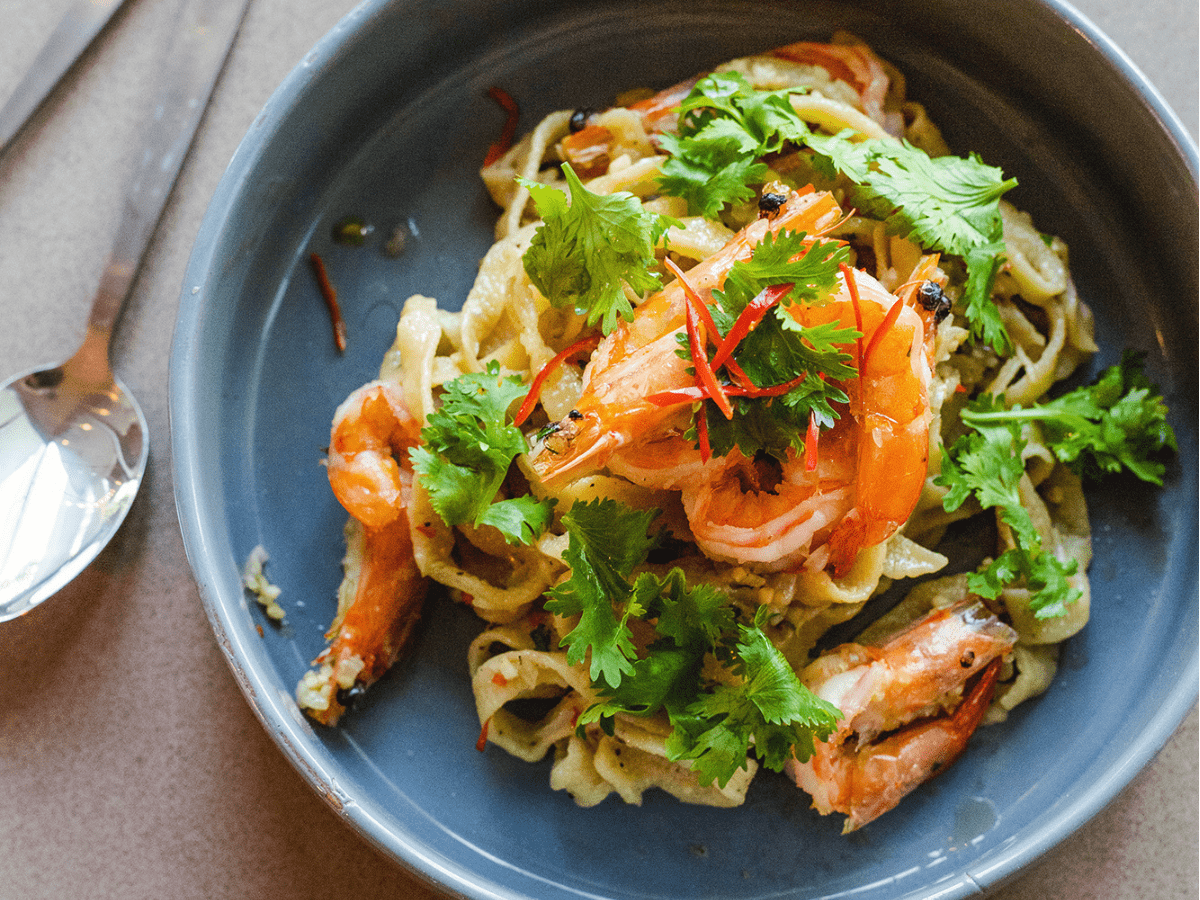 The red sea prawn aglio olio (S$32) is a must-try for lunch or dinner. It comprises fresh red sea prawns, cherry tomatoes, tangy green chilli pesto and garlic confit tossed with housemade sourdough pasta. Unlike regular pasta, the sourdough pasta is lighter and much easier to digest. 
A spice lover's dream, it's topped with sourdough crackers, freshly grated parmesan cheese and a sprinkling of lemon zest.
For small groups or peckish eaters, the vegetarian-friendly drips and drops diversity board (S$18) consists of mushroom parfait with smoked maple syrup, cultured butter, beets and miso hummus, along with six slices of Anna's house sourdough, malted rye and flavoured sourdough of the day.
The experience does not stop there for customers of Anna's.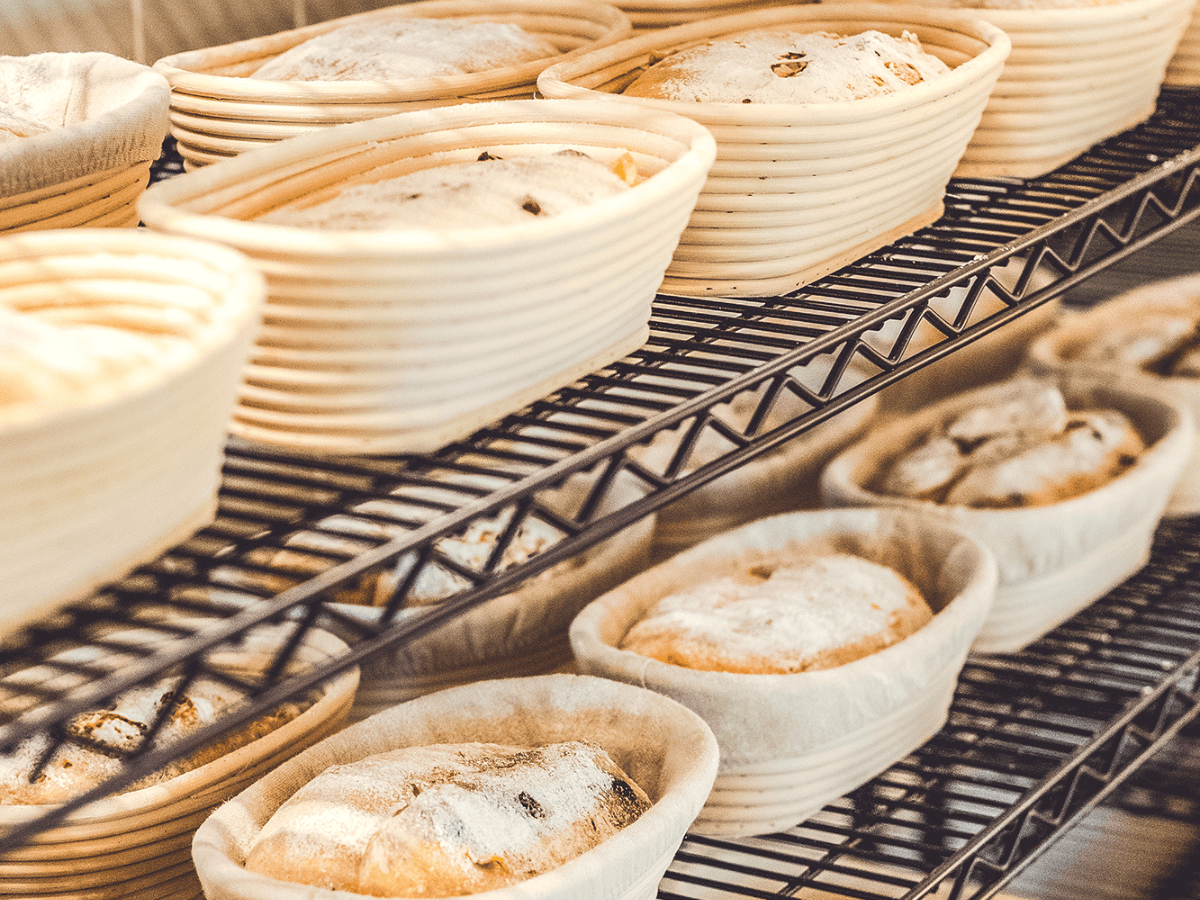 After a nutritious meal, patrons can get up close to the slow-proofing room, where up to 800 loaves of sourdough can be viewed through a glass window as they mature. The dough is left to sit for 16 hours prior to baking.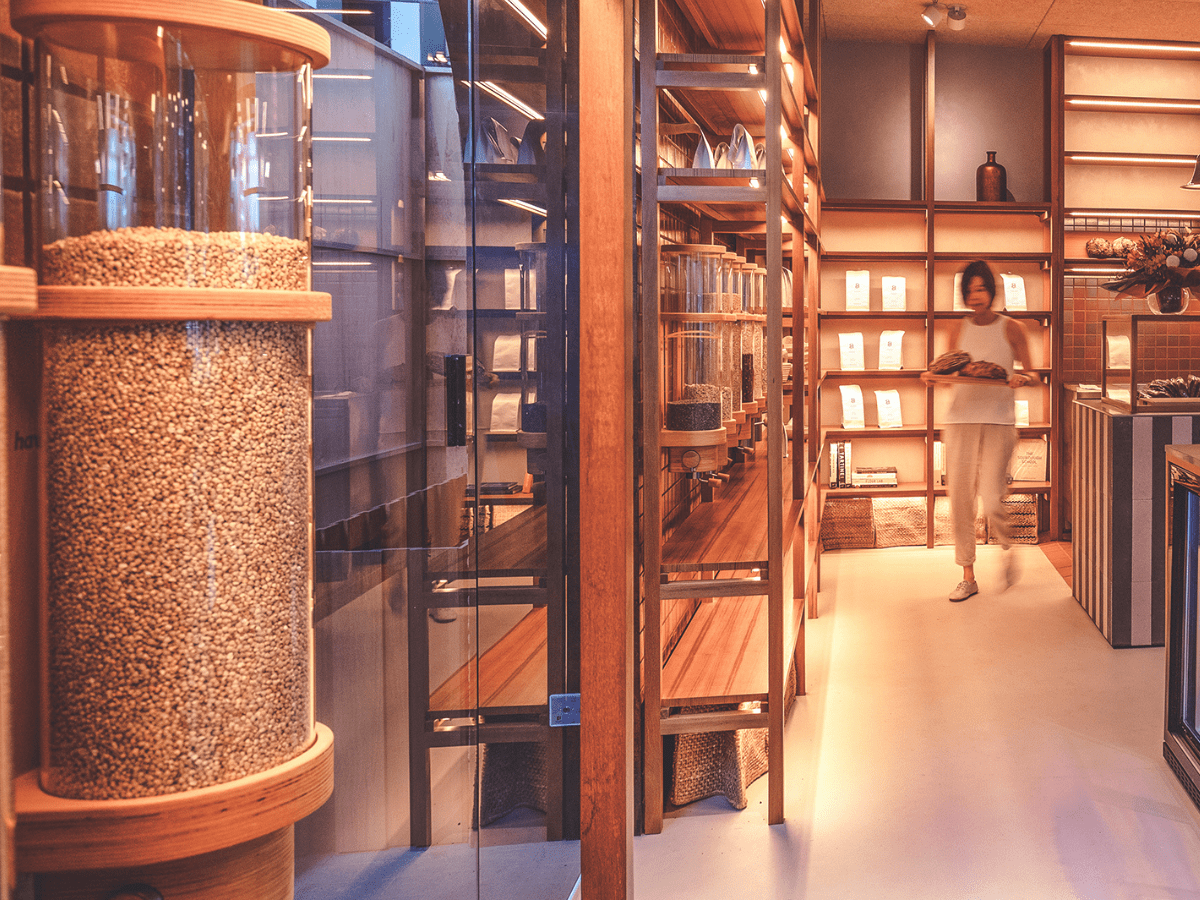 A retail section will also allow guests to buy their pick of ancient grains and dried botanicals, such as spelt berries and rye berries displayed in 12 huge grain silo dispensers from Germany. 
Those looking to learn more about prebiotics and baking with sourdough may also browse the array of recipe books on display — all from Lim's personal collection. Should any of the books catch your eye, you are welcome to speak to the staff, who will pre-order the book on your behalf.
Book a ride to Anna's.
Oasis Terraces, 01-04, 681 Punggol Drive
Nearest MRT station: Punggol
Open: Monday to Sunday (8.30am to 10pm)
Oasis Terraces, 01-04, 681 Punggol Drive
Nearest MRT station: Punggol
Open: Monday to Sunday (8.30am to 10pm)