It could be a 4-hour wait for your last bowl of 58 Minced Meat Mee in Bedok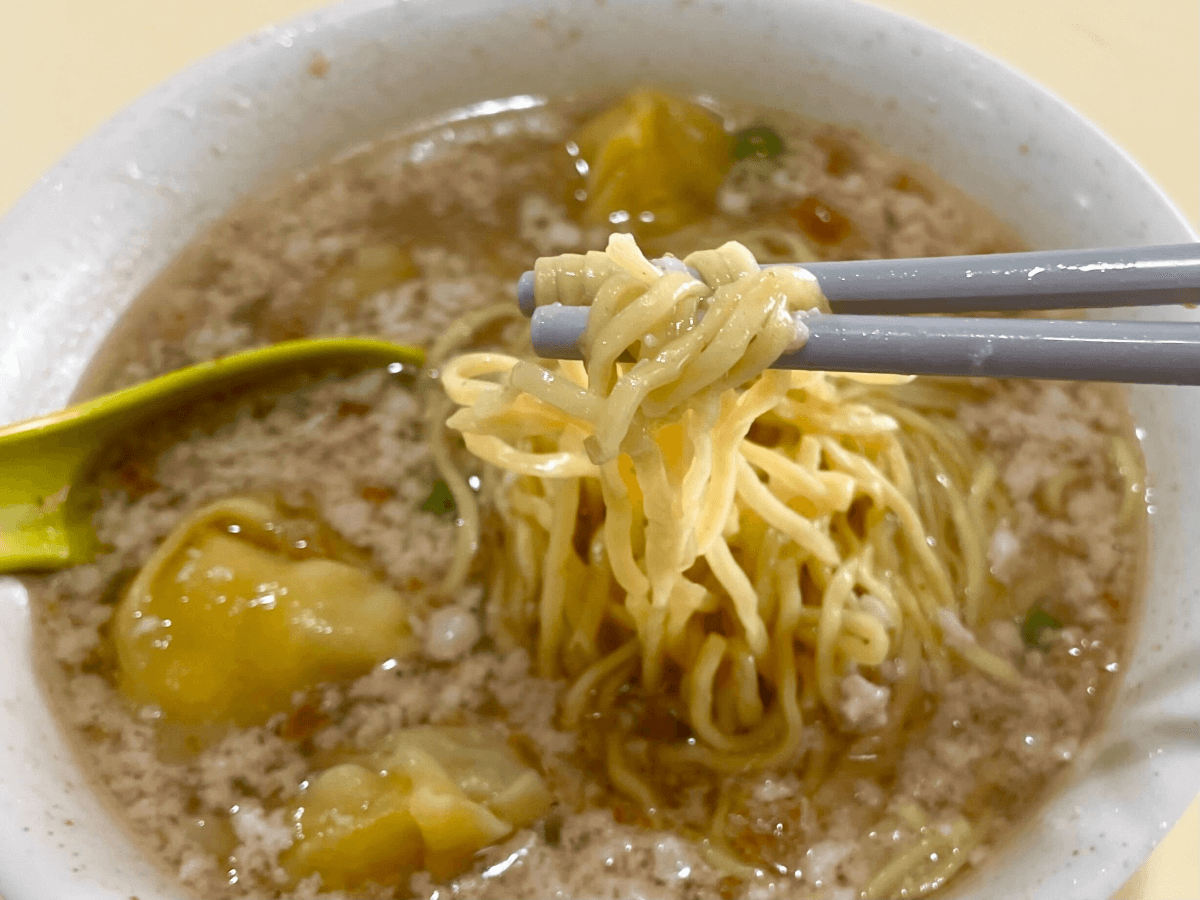 Best known for its steaming broth and piquant minced meat dumplings, 58 Minced Meat Mee in Bedok is widely recognised as one of the best in the business.
On Sept 6, however, it was announced on social media that the stall would be closing for good on Sept 30.
It came as a surprise to many, as it continues to be well-loved and frequented by hawker-goers and foodies alike.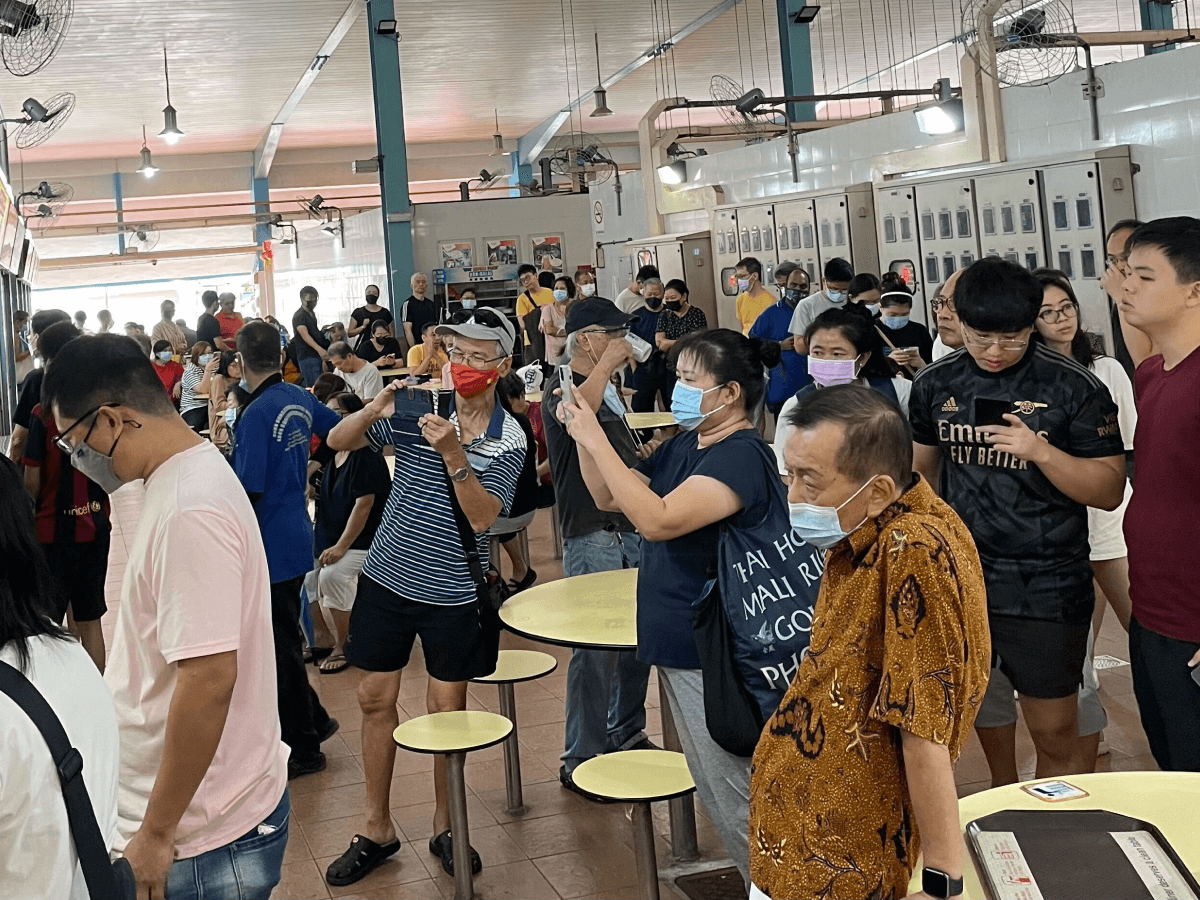 Since then, the queue has only grown even longer. According to reports on social media, the wait ranged from 40 minutes to more than two hours in the days after the initial announcement.
Final days
When HungryGoWhere made a trek to the stall, the line had snaked across the corridor, around a corner and well out of sight of the stall itself.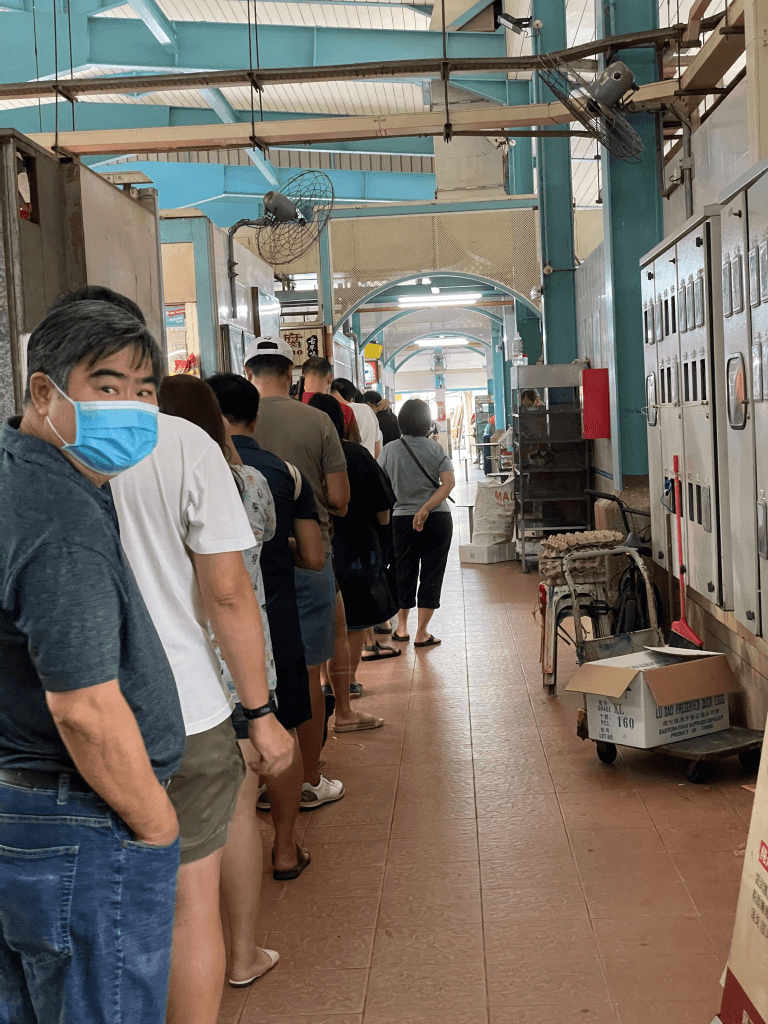 Speaking to customers waiting in line, I was told by many that the bak chor mee here was a must-try and would be sorely missed. 
In particular, a bowl of 58 Minced Meat Mee has been a weekly ritual for Karl Wong, who has been frequenting the eatery since he was eight or nine.
The 37-year-old, who works in the marine electronics industry, had returned to have it for the last time.
According to him, 58 Minced Meat Mee's dumplings and broth are unmatched, even in comparison with crowd favourites at Bedok 85 Fengshan Food Centre and Bedok North 511 Market and Food Centre.
Usually, he has to queue for 30 to 40 minutes but estimates that the line has doubled in size since the announcement. He arrived just before noon and got his bowl of noodles only around 2pm. 
Behind the dish
According to the owner Sim Kok Quan, 70, the famed recipe has been passed down through the generations. Speaking in Mandarin, he said that his father had taught it to him and his brother.
One of Sim's assistants, who declined to be named, said that the work has certainly ramped up since word about the closure spread.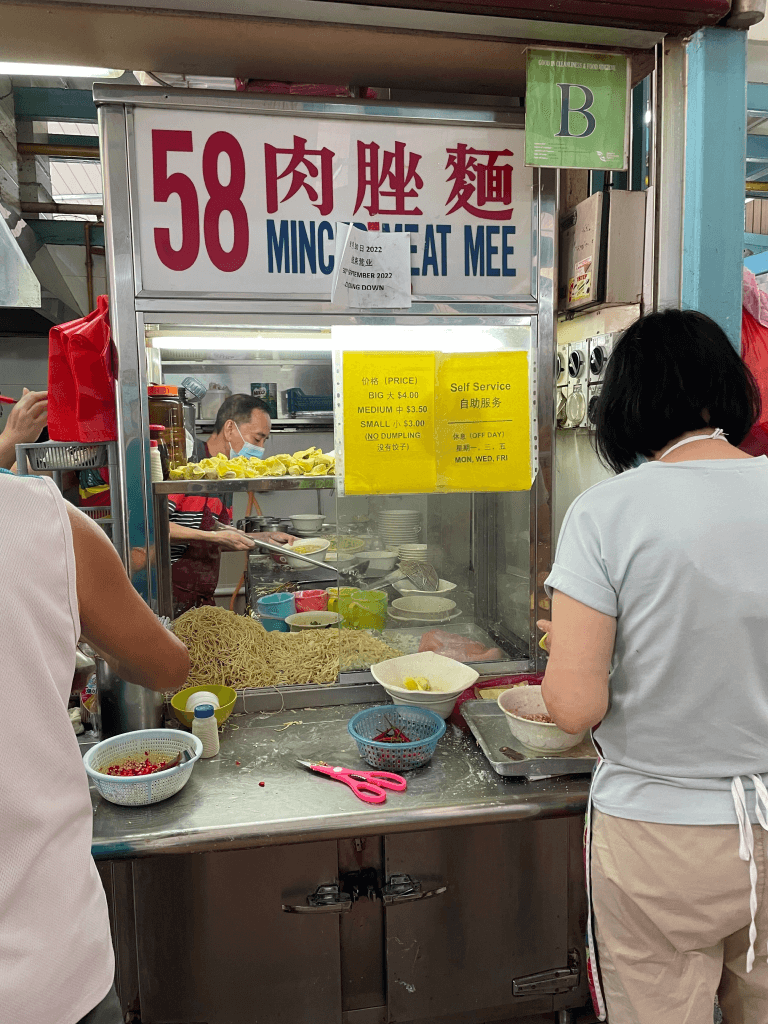 "The more publicity there is about it, the more people come (to see us). It's been non-stop work (since 6am)," the assistant said in Mandarin. "Last weekend, the queue was around four hours long."
Sim's grandnephew Ler Jie Wei, 38, a fifth-generation hawker who runs the Famous Eunos Bak Chor Mee stall near Ubi, says that his granduncle had hoped to find a successor to continue the business, but was unable to do so.
Sim, a third-generation hawker himself, declined to comment further, except that he's keen on retiring after 30 years in the business.
The famed noodles
After several attempts on two separate days and a wait of almost two hours, I got my hands on a steaming bowl of the acclaimed bak chor mee (from S$3).
The wantons, freshly made mere minutes before they arrived in my bowl, were certainly worth the wait and packed quite a punch. Umami-laden and savoury, each bite-sized piece was chock-full of dried fish and well-marinated minced meat.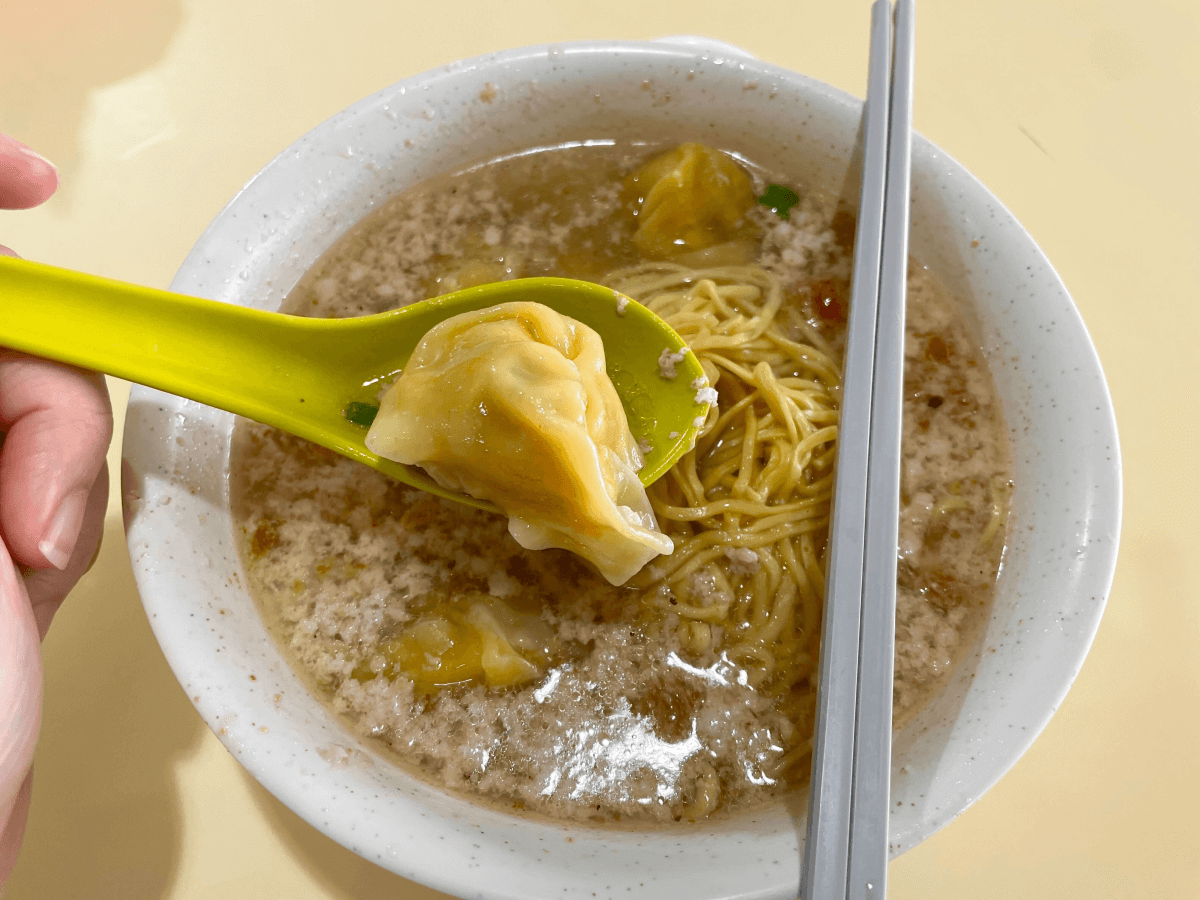 For more dumpling goodness, I'd suggest going for the large bowl (S$4), which also comes with a larger portion of springy yellow noodles.
The soup, filled with a smattering of finely minced pork, lard and spring onions, is intensely flavourful and addictive.
If you're willing to brave the line, be sure to arrive by the late morning — those looking to join the queue after noon may be turned away.
Book a ride to 58 Minced Meat Mee.
The Marketplace @ Block 58, 01-151, 58 New Upper Changi Road
Nearest MRT station: Bedok
Opens: Tuesdays, Thursdays, Saturdays and Sundays (6am to 2pm)
The Marketplace @ Block 58, 01-151, 58 New Upper Changi Road
Nearest MRT station: Bedok
Opens: Tuesdays, Thursdays, Saturdays and Sundays (6am to 2pm)