Zhong Guo La Mian Xiao Long Bao: Authentic and value for money!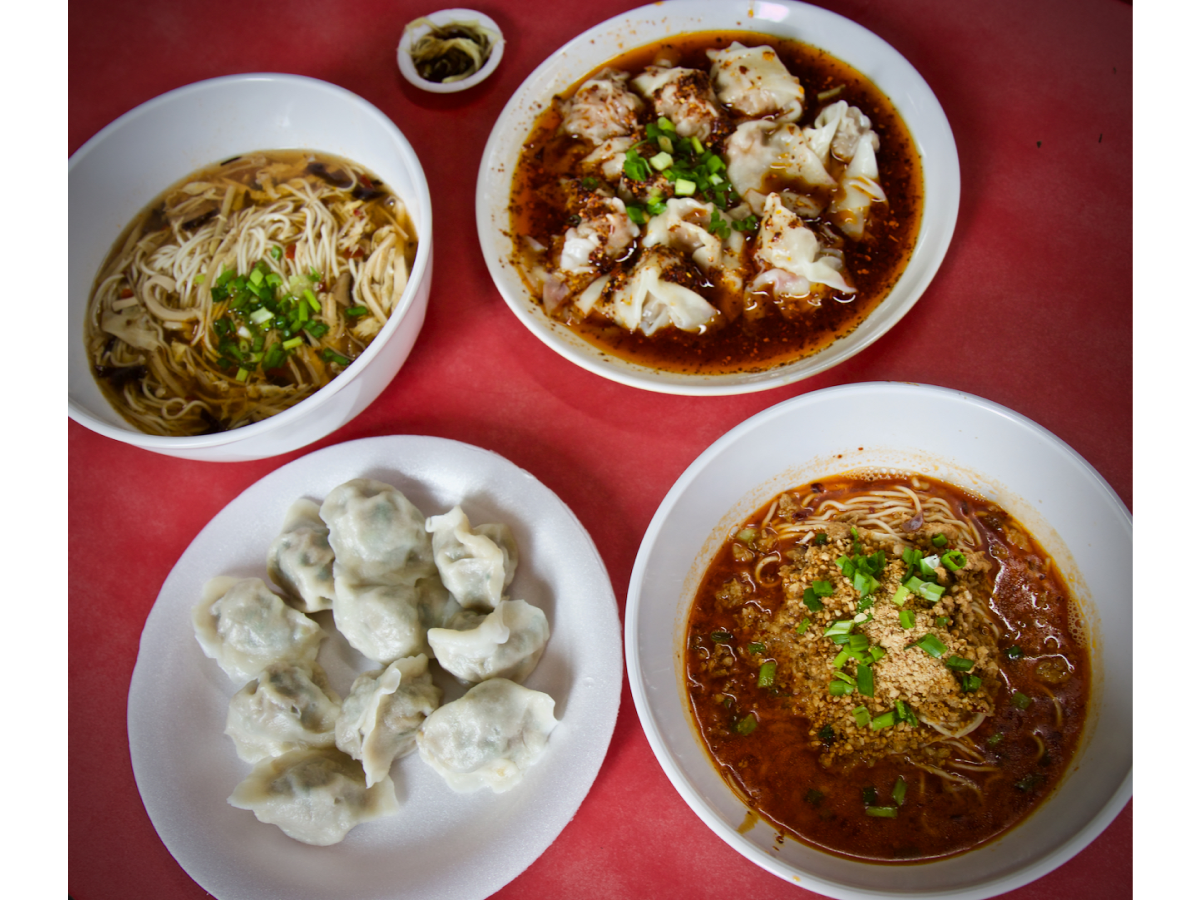 In business since 2008, long queues are always seen at Zhong Guo La Mian Xiao Long Bao because they serve reasonably authentic Chinese la Mian and Xiao long baos for extremely good value for money.
The authenticity is all thanks to its China-born husband and wife team who migrated to Singapore in 1997 from Anhui, China. Owner Li Feng Cai, 47, has been cooking for over 30 years ever since he started his training as a chef at the tender age of 16.
While they serve a range of seven noodle dishes, their main speciality is their dumplings, which are a must order.
Its main staple of Xiao long baos cost $6 for 10, on the cheaper end of the scale when it comes to hawker stall Xiao long bao offerings.
The dumplings are by and large executed very well with beautifully soft, fatty minced pork and a very robust, rich stock. The taste is nicely savoury, not heavily so and with only a slight sweetness to round out the flavour.
The dumpling skins are thin and chewy but are unfortunately prone to occasional breakage — thanks to their quest to obtain the thinnest, most delicate dumpling skins. Out of an order of 10 dumplings, expect one or two broken dumplings.
Even when it comes to Guo tie (pot stickers; $6), the skins are slightly thicker here, but there are still some breakages, albeit much fewer.
Thankfully, everything else makes up for it — the slightly chewy skin, the crusty starch "wings" at the bottom and the soft fatty minced pork filling with a rich, robust, slightly stock sweet flavour, enhanced with chives.
Their noodle offerings are sold at very reasonable prices, especially considering the quality.
Across the board, their noodle textures have a nice bouncy chewiness but we have — on the rare occasion, had them overcooked.
Their Zha Jian Mian (noodles in meat-bean sauce: $3.50) has a reasonably potent bean flavour in their sauce but could come a little thicker in the sauce texture.
Their Beef noodle soup (Niu rou Mian; $4) comes with a generous number of stewed beef slices and a broth that's on the lighter side of robust but is free of any MSG. You can taste the spices and aromatics of but its not overwhelming. A good or bad thing depending on how you like them.
Chilli oil is optional but highly, highly recommended.
The main downside to this stall is that their spicy dishes are toned down, to cater to the tourists who flock to their stall, we suspect.
It is true of their Szechuan Spicy Wantons ($4) which basically dresses dumplings in a potent concoction of Chinese black vinegar and Szechuan chilli oil. It has the right look but unfortunately could be spicier.
Their Szechuan Spicy Noodles (dan dan mian; $4) also could do with more spiciness but thankfully the other flavours are very well balanced, with a light creaminess from the ground peanuts, nicely marinated minced pork and a balanced sauciness.
---
This archived article appeared in an earlier version of HungryGoWhere and may not be up-to-date. To alert us to outdated information, please contact us here.