Review: The tastiest find at Tres Sombreros was the vegetarian quesadilla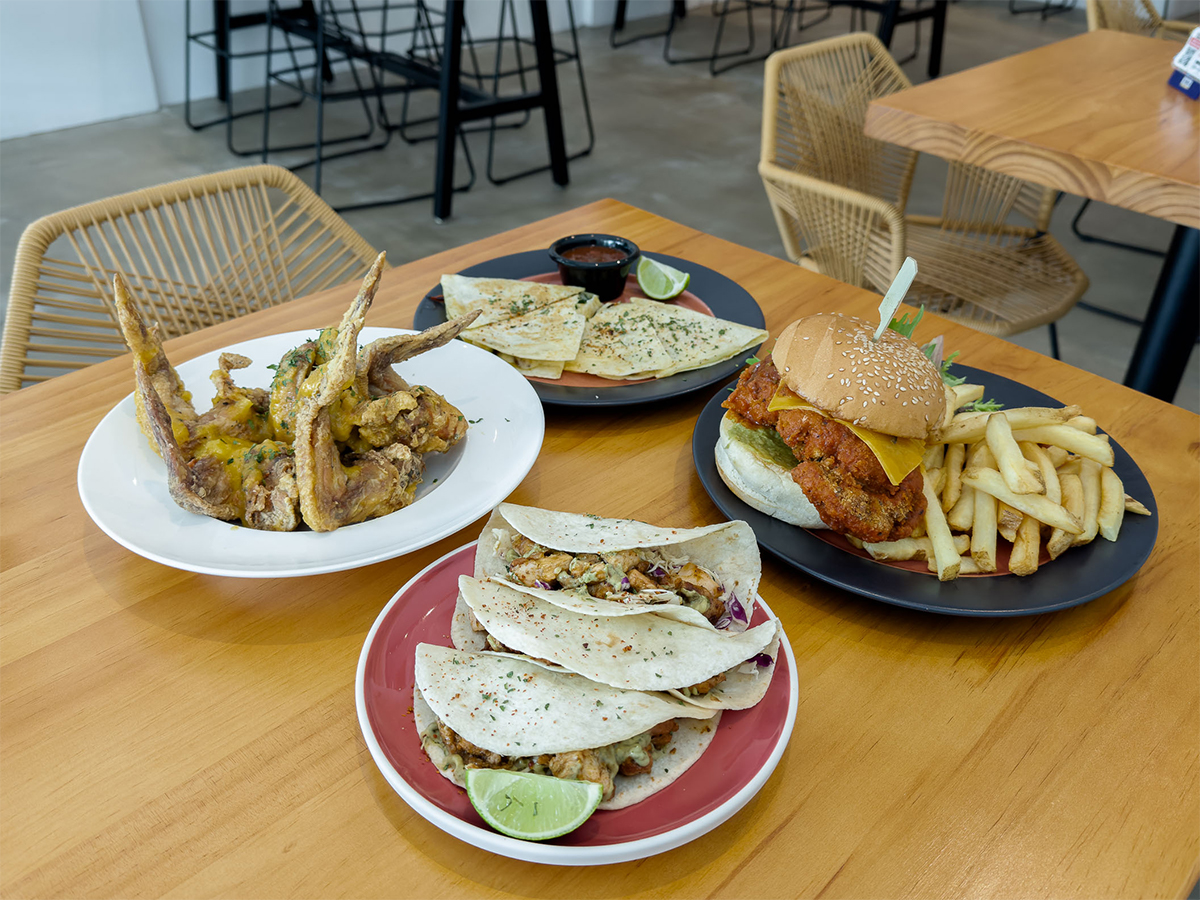 The surprising find at Tres Sombreros is the vegetarian-friendly quesadilla
If you enjoy chicken wings (who doesn't?), the version here — with the option of sauces — will please you
Unfortunately, the dessert was a disappointment
My fondest memory of a recent visit to Tres Sombreros, a new Mexican eatery on Upper East Coast Road, was a table of six middle-aged Caucasian ladies, each sipping from a tall goblet of white wine, engaged in convivial but hushed conversations.
I remember this clearly because it's a sight I've never seen during my restaurant visits. 
Something else I don't often witness is a solo diner who left his plate of quesadilla almost untouched. He's probably not that hungry, I hope.
But I digress.
The backstory
Tres Sombreros (Spanish for "three hats") is Upper East Coast Road's answer to unfussy Mexican fare. It joins the likes of other Mexican eateries nearby — Platypus Cantina, Lower East Side Tacqueria, and Guzman Y Gomez at i12 Katong mall. 
A few units down from Tres Sombreros sit Tiong Bahru Bakery and Mikawa Yakitori Bar — both heavyweights in their cuisine class. 
Suffice it to say, Tres Sombreros has its work cut out. 
And I don't say this lightly. This stretch of the east veering into Katong is home to many F&B greats — here, no one is hard up for options. 
I can't wait to see what tricks Tres Sombreros has up its sleeves.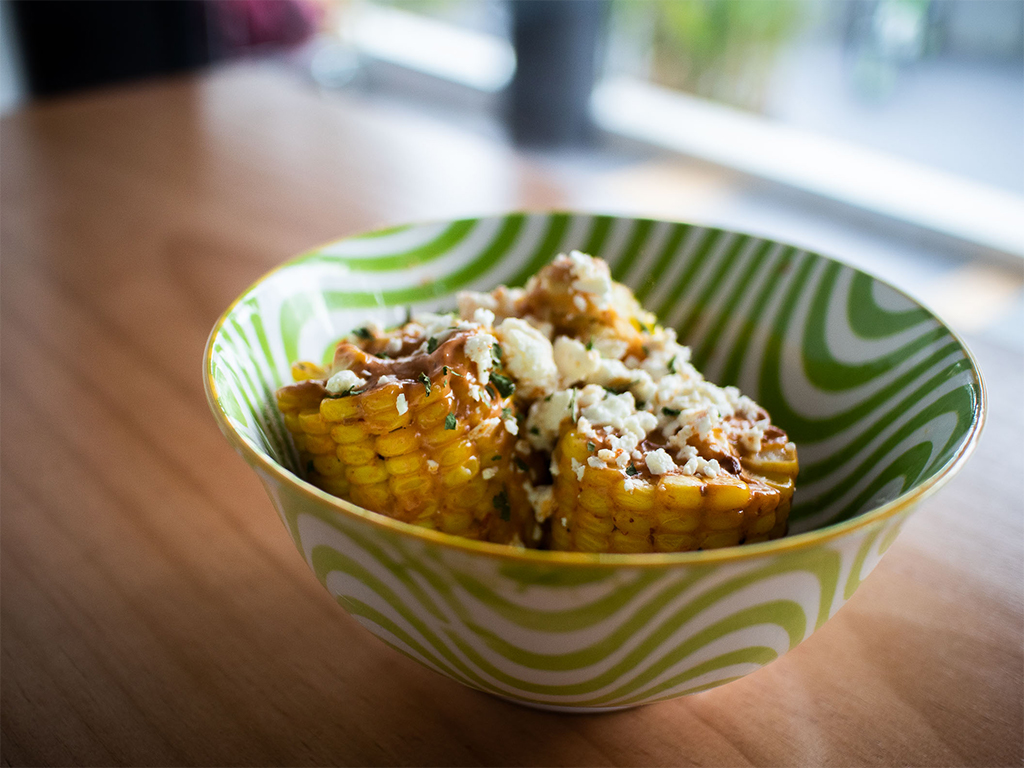 Our verdict
What this place is good for
I had to order the elotes (S$7) because I have an unhealthy obsession with corn. 
Here, it comes barbecued and served with crumbly feta. The half-cobs are coated with mildly spiced chipotle mayo and a simply named "Mexican spice blend" dusting that lends a nice heat to the entire presentation.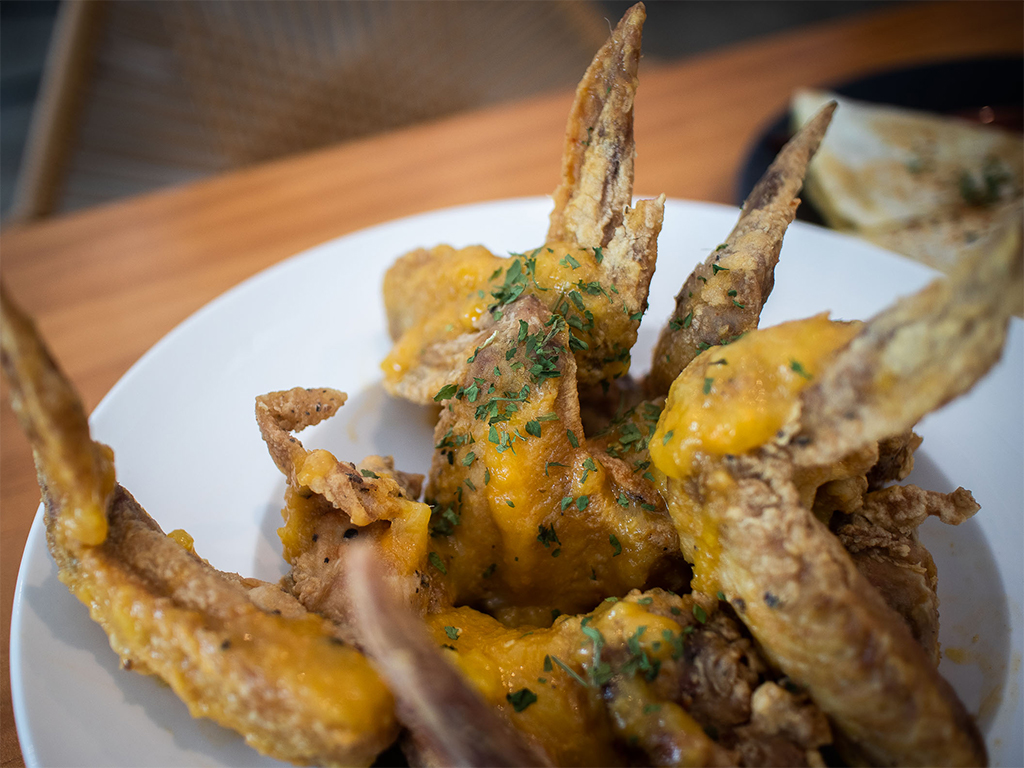 Elsewhere, a basket of wings (S$18 for six) comes with sauce options such as BBQ and hot sauce. I went for the mango habanero, a riotous blend of sweetness and spice hot enough to leave your tongue tingling. 
Still, I would have loved the sauce tossed with the wings (like they do at Wingstop) instead of being drizzled. I'm glad to report that the chicken has been brined, although it could have been brined a few hours longer for a juicier finish.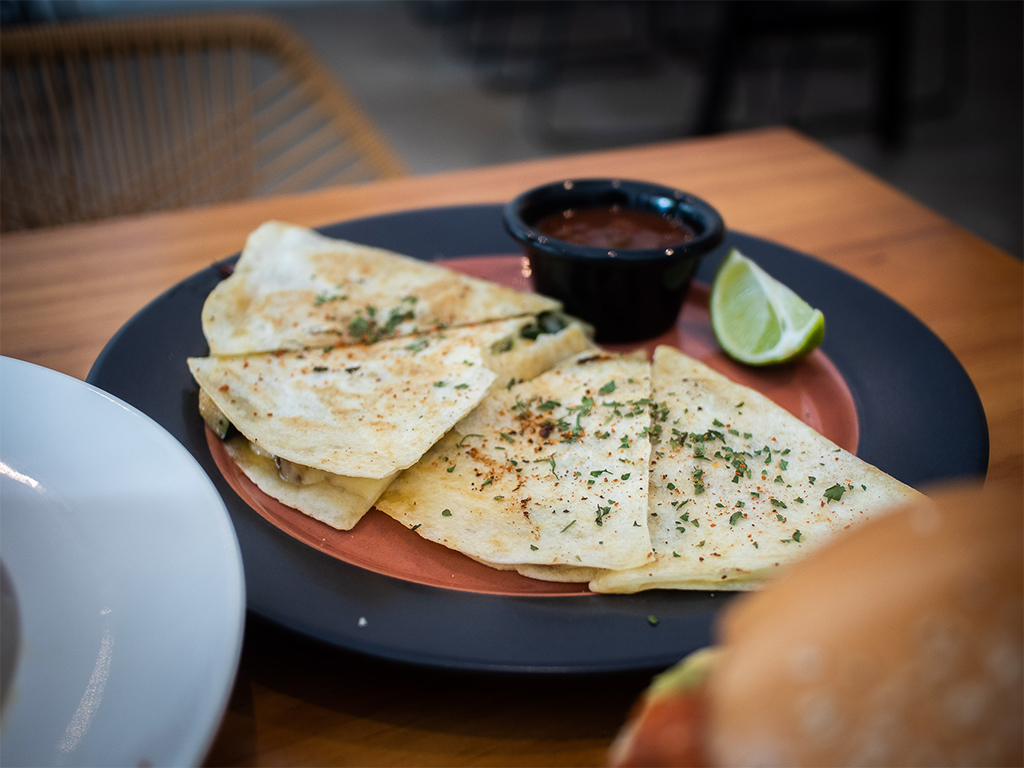 The one menu item I wasn't expecting to enjoy was the quesadilla (S$14), which is great for vegetarians. 
It comes packed with mushroom, zucchini, grilled peppers, melted cheese, and salsa sauce — everything comes together beautifully. It's almost, dare I say, umami. 
There are also specks of salt for an incredibly savoury finish.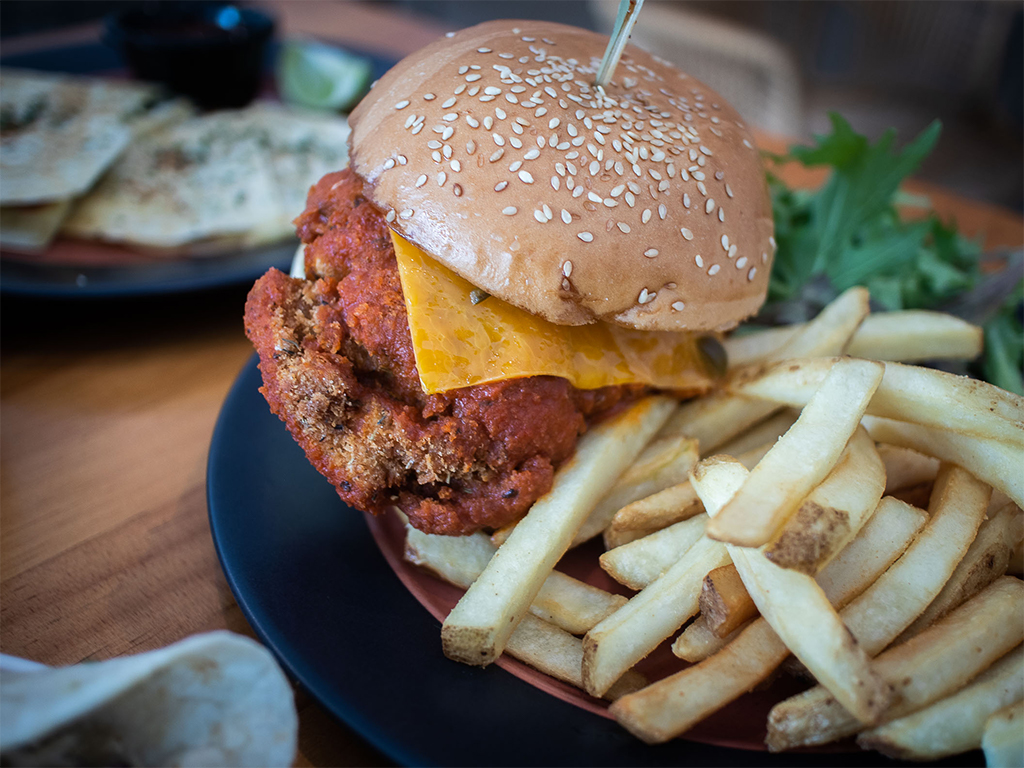 From the burger category, the Mexicana chicken (S$15) should be hailed as the epitome of value for money. An almost impossibly and comically massive cut of juicy chicken thigh comes sandwiched between burger buns, and served with guacamole, jalapeno and spicy salsa sauce. 
I would have had glowing praise for this, if not for its being too bright for my liking. I suspect it's from the salsa sauce. A creamy sauce would have balanced this out perfectly. 
What it could improve on
Tacos at a Mexican outfit are a given. Not only that; they should exude excellence, bar none. 
Work on your tacos, and the crowds will come.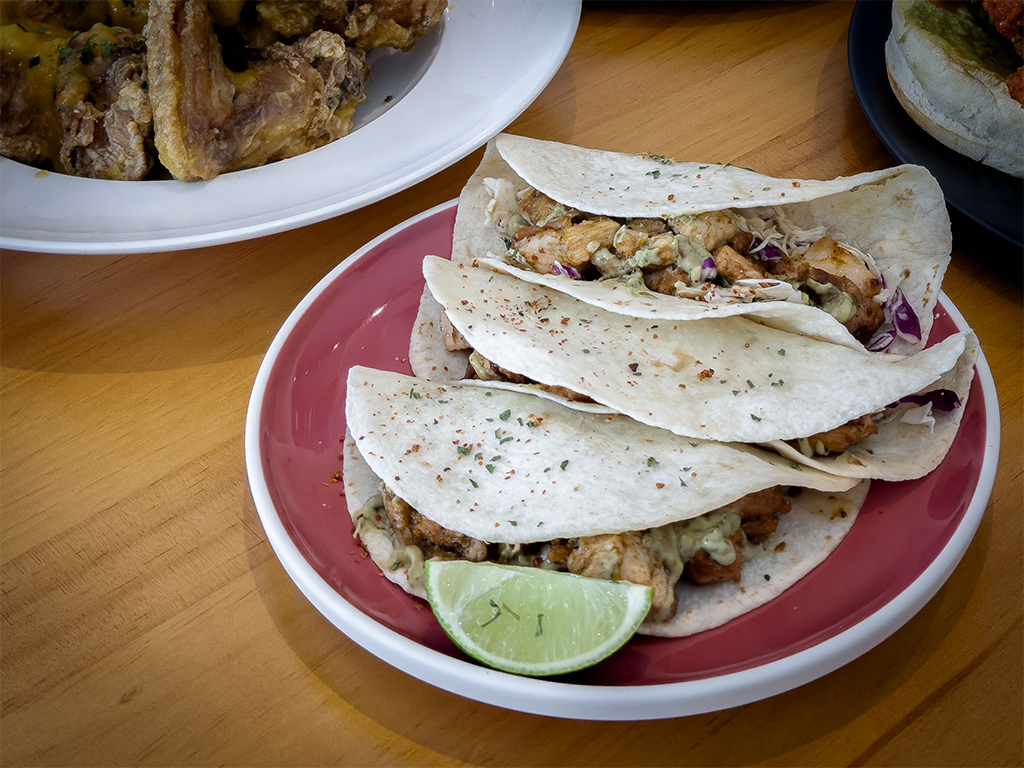 At Tres Sombreros, the pollo asado tacos trio (S$18 for three) was, for lack of a better word, a little too healthy-tasting for my liking. Inside a soft taco shell are chunks of grilled chicken, which could have been more fiercely seasoned. 
It comes with slaw, cheddar cheese and avocado cream, which make an academically sound plate. But when combined with chicken that needs more flavour, it comes across as burdensome.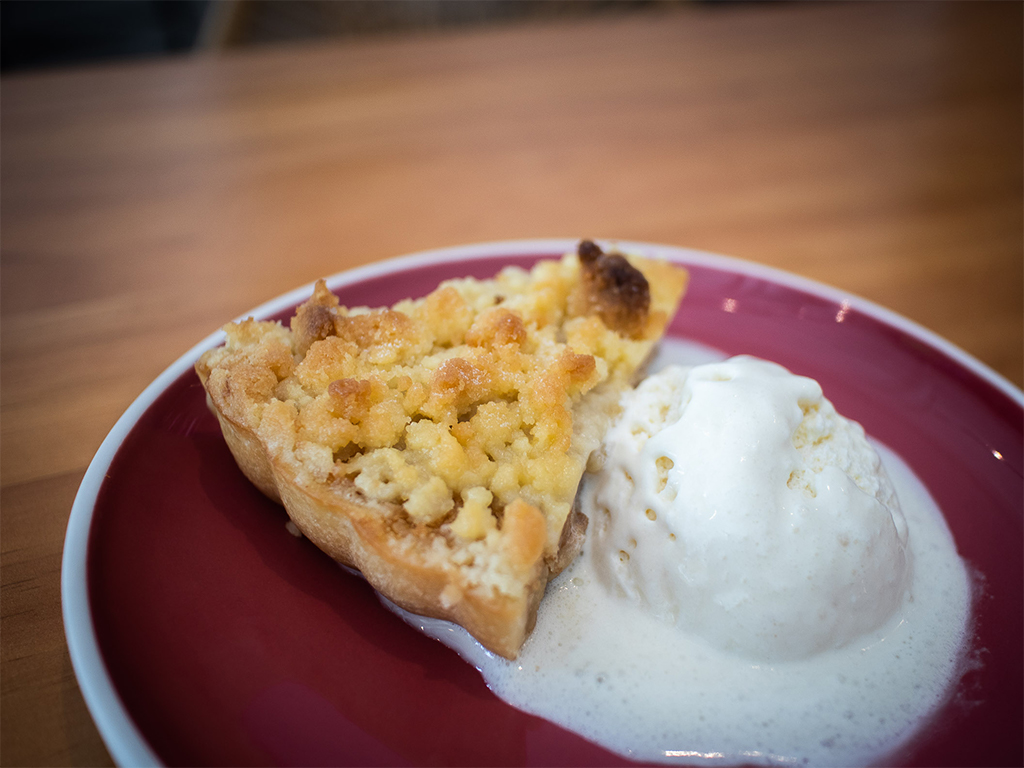 And then there's the dessert. A disappointment through and through. 
Did I want the apple crumble (S$15)? No, I did not; my first choice of coconut rice pudding with mango was unavailable. 
Did I ask for a soupy dessert? I did not. And yet what came was a scoop of run-of-the-mill vanilla ice cream on its final vestiges of life, plonked on top of a microwaved, piping-hot apple crumble. 
Han's apple crumble has more dignity than this puddle of mess. 
It's evident what Tres Sombreros needs to work on. The savoury items were great, and I cannot help but heap well-deserved praise for their finesse. 
Still, for a restaurant at this location, generic, poorly thought out desserts are not it. Work on that, and I can assure you I'll be back faster than you can shake a pair of maracas to lively mariachi tunes.
Our quick takes
Is it conducive to conversation? Yes. Seats are well-spaced. 
Is a reservation necessary? Tres Sombreros accepts walk-ins only.
How to get there? Plenty of buses ply the road outside the restaurant. Services 10, 12, 13, 14, and 16 will get you there.
HungryGoWhere paid for its meal at this restaurant for this review.
Tres Sombreros is on the GrabFood delivery service. You can also book a ride there. 
77 Upper East Coast Road, 01-02
Open: Tuesday to Sunday (10am to 2pm, 5pm to 11pm)
77 Upper East Coast Road, 01-02
Open: Tuesday to Sunday (10am to 2pm, 5pm to 11pm)