[CLOSED] Toh Kee: Still a good place for Cantonese roast meats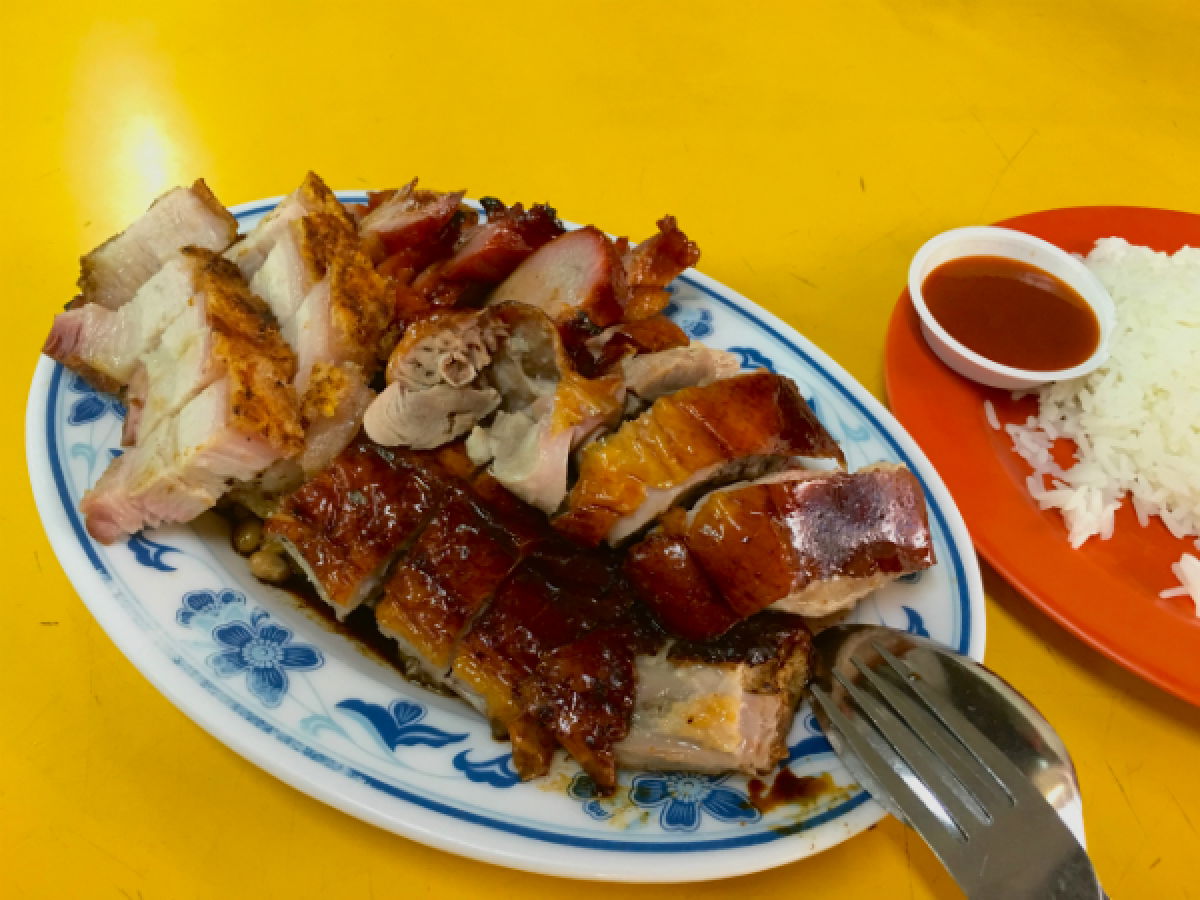 With almost a 90 to 100-year history, Toh Kee is possibly the longest surviving Cantonese roast meats business in Singapore, but it has an uncompromising old-school taste which you'll either love or hate, with less sweet accents and hardier meaty textures. The business started out about 1918, when the original proprietor walked around the Chinatown area, selling his roast ducks on poles. The family business proper started in 1926 and has been in existence ever since.
For many decades, they were touted for having some of the best roast ducks in Singapore, but that reputation has somewhat faded due to better roast ducks from other stalls and whispers of inconsistent management and rotating chefs of late.
The roast ducks here come darker and more charred, and it is partially due to the over 60-year-old charcoal steel roaster that is apparently impossible to build these days (they didn't say why). Ducks are marinated in garlic, spring onions, salt and five-spice powder for about one and a half hours, then immediately after roasting, malt syrup is brushed on the skin to crisp it up.
The roast duck is still supremely good with a nice crisp skin and a robust, meaty texture that still retains its moisture. Compared to other stalls, the texture of the meat here is meaty as opposed to it being soft which is something you'll either love or hate. The meatiness is intentional as the older generation prefer their meats with a bit more bite.
The same applies to their char siu which has gotten a lot of flak as it comes relatively lean and not a lot of fat. It comes with a fair amount of red colouring and taste-wise, more savoury and not as sweet. Texture-wise, there is still a fair amount of juiciness even though the meat is lean, which is impressive, to say the least.
The siu yok (roast pork belly) is pure perfection with a slightly charred, crispy skin, juicy meat and is cut into thick pieces. A soy reduction — made with fermented soybeans — comes on every plate has an old-school intensely savoury taste with a thin consistency and a prominent five-spice powder aroma. No plum sauce is available, but the smooth chilli sauce comes well-balanced with a fresh sweetness and a slight amount of tang.
Interesting bit of trivia: they used to serve sliced cucumbers with their roast meats but switched over to roasted soybeans as they felt the moisture from the cucumbers affected the crispness of the duck skin.
---