Shi Xiang Sha Die: Hard-to-find Hainanese pork satay in Chinatown!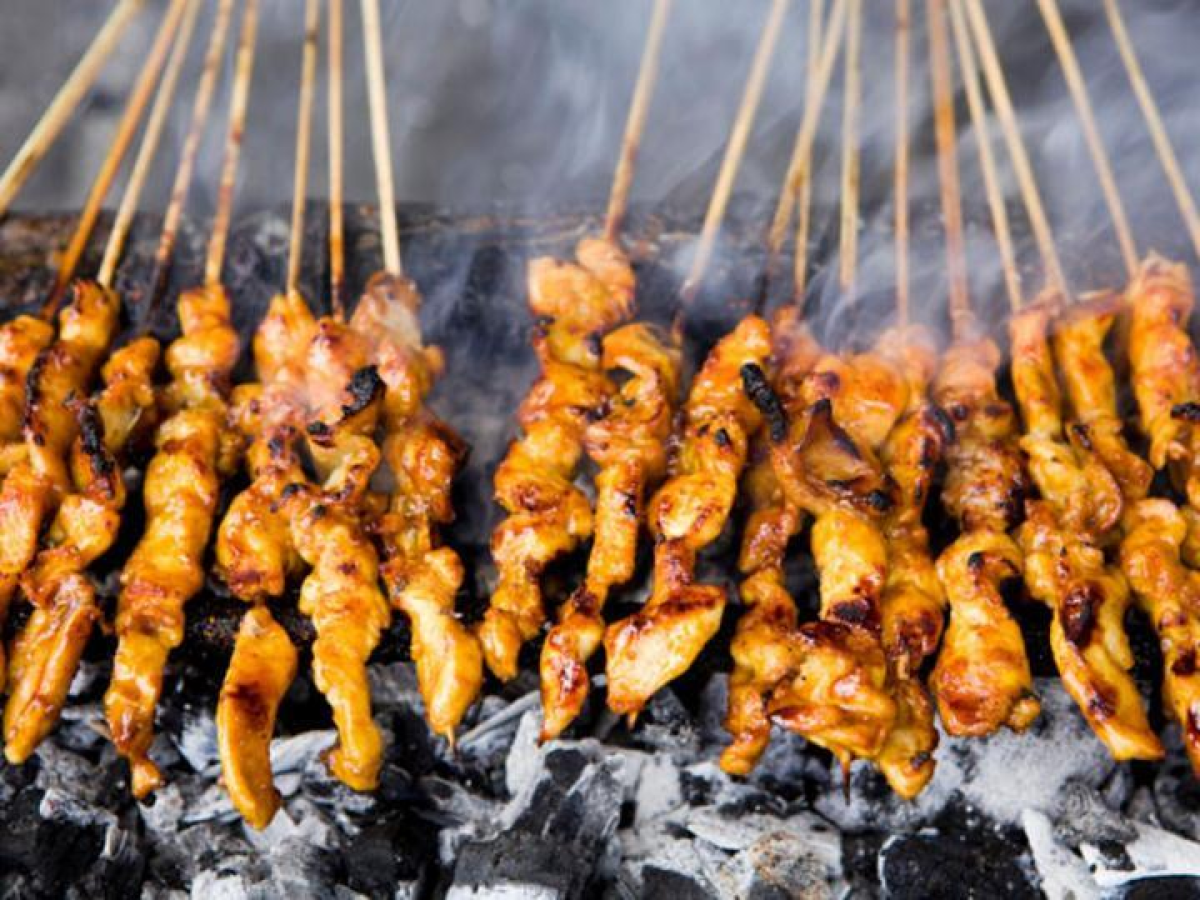 One of the heritage hawkers at Chinatown Complex, Shi Xiang Sha Die specialises in satay, but not the Malay or Indonesian versions of satay which are more commonly found in Singapore but specifically the Hainanese Chinese variant of the dish which is increasingly hard to find in current times.
In operation for about 35 years, the stall is now run by a mother/son team who is 75 and 50 years old respectively and they moved into Chinatown Complex about two decades ago.
When it comes to Hainanese satay, the food is not halal as they offer pork satay where the meat is skewered such that there are two chunks of pork meat and a piece of pork fat in the middle.
They have two varieties: pork or chicken ($0.60 a stick) but whichever one you order, the meat is done with a nice charring, yet still with a soft moist meat texture. Like all satays, the taste is savoury and sweet and the marination is on the lighter side and is less sweet compared to Malay-style satays.
The other difference between Malay/Indonesian and Hainanese-style satays is that the satay peanut sauce which they use to dip the meat in has a dollop of fresh pineapple puree in it.
Usually the addition of tangy pineapple adds a fruity freshness to the taste and it helps to cut through the richness of the pork fat and rich peanut sauce but in this case, the taste of the fresh pineapple is lost somewhat as the flavour of the peanut sauce is very dominant here.
That said, the flavour of the satay sauce is as how you would expect it: oil-rich, moderately thick and rich, but not as powerfully flavoured as some of the top Malay satay hawkers execute it.
---
This archived article appeared in an earlier version of HungryGoWhere and may not be up-to-date. To alert us to outdated information, please contact us here.