Sajian Mak Dara: A real hidden gem for nasi lemak!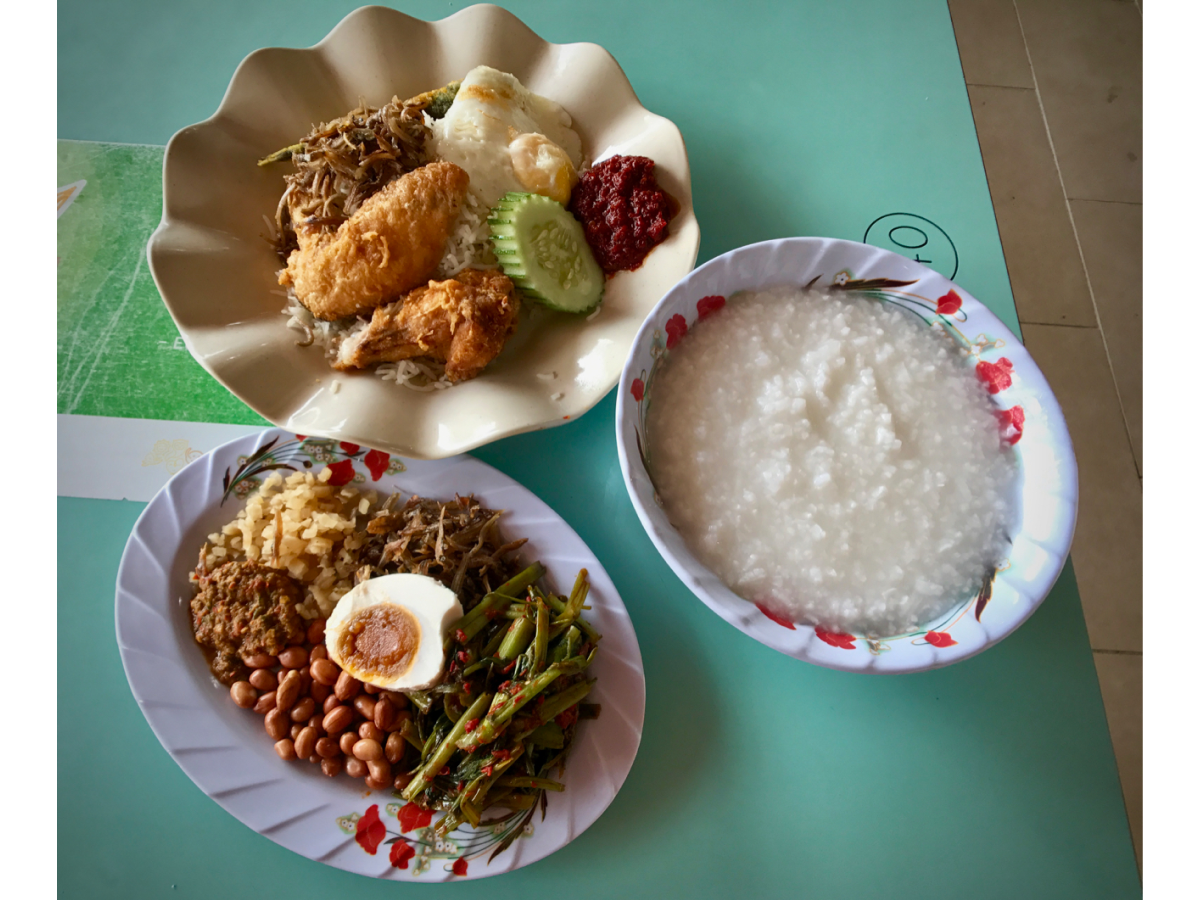 A relatively new entrant at Geylang Serai Market, the stall has been in business for only 15 years but it has been gaining a quiet reputation for having some of the best nasi lemak in the area.
Many residents in the area which we spoke to pointed to this stall as being their top place for nasi lemak and indeed when we visited this place on numerous occasions, there was always people queuing to buy takeaway packets of its nasi lemak ($3.50).
The reason is clear once you tuck into it: fragrant basmati rice with a light coconut richness, not overly oily but it is really the chilli which is unique here.
With a slight oil-richness, a touch of dried prawn flavour and a light spiciness, the sweetness is restrained compared to other nasi lemak stalls who tend to serve their chiili sauce overly sweet and/or spicy.
The result of it having less sweetness is that you can actually taste the vegetable flavour of the chillies (as opposed to just the spice), making the chilli sauce seem "fresher" than is normal.
The other elements of the nasi lemak, while not extraordinary, are decently done — moist fried chicken with enough savouriness, crisp ikan bilis, thick-cut cucumber slice and fried egg.
It is also popular for bubur kampong ($3.50/4), an uncommon Malay dish not often found in hawker centres. It's basically thick porridge served with highly flavoursome condiments like sambal belachan, salted egg, peanuts, ikan bilis, cai po (salted radish) and sambal kangkong (kang kong vegetables stir-fried with a chilli paste).
The sambal belachan comes extremely strong-tasting, spicy and dominates every flavour in the dish.
Some spread the flavour of it by stirring a bit of it into the porridge.
---
This archived article appeared in an earlier version of HungryGoWhere and may not be up-to-date. To alert us to outdated information, please contact us here.