Ri Ri Hong Mala Hotpot: Amazing price for Mala Xiang Guo!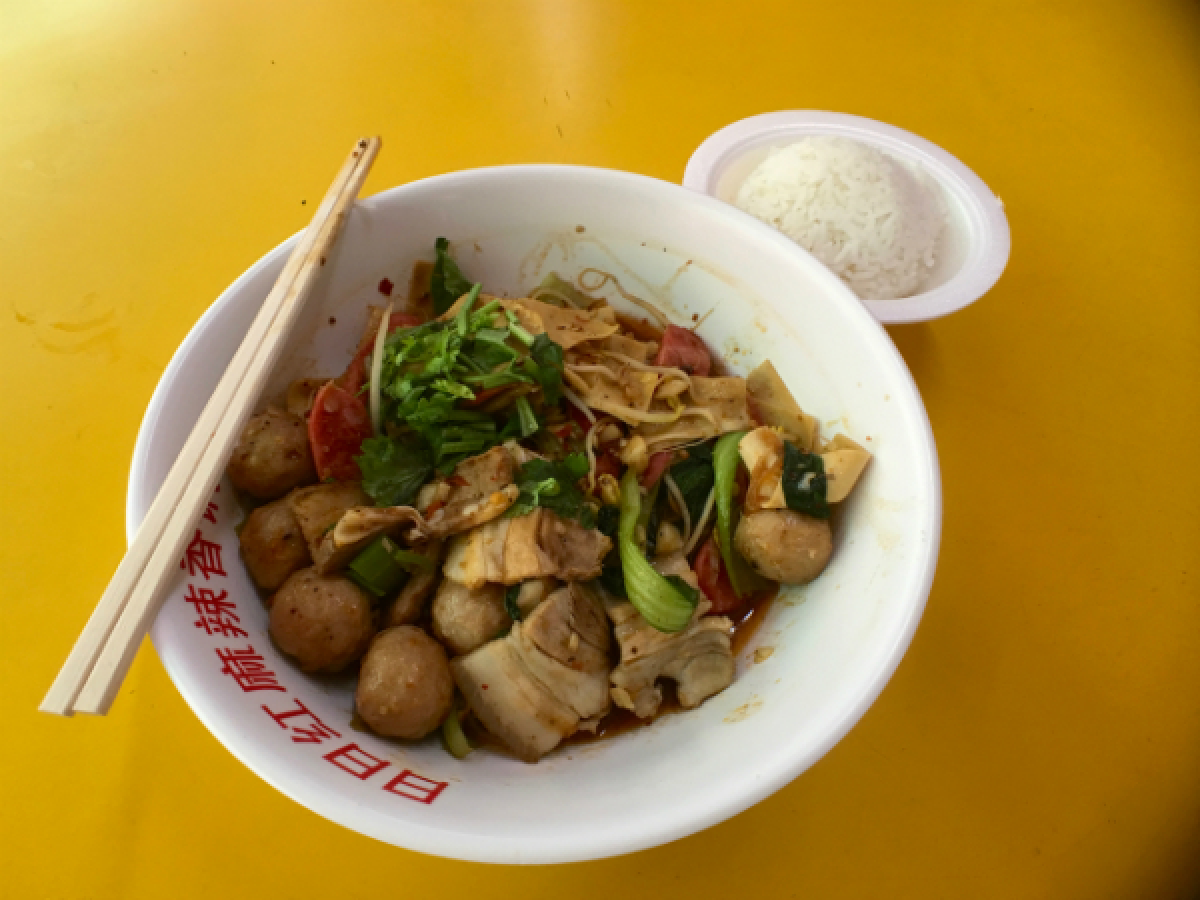 A relatively hot craze which started some three to four years ago, People's Park is a hotbed for Sichuan dishes. In particular mala xiang guo (hot numbing fragrant pot) where customers choose raw ingredients (meat, vegetables, beancurd) and they are stir-fried in a spicy gravy. It is distinctly different from mala hotpot where people dip raw meat and vegetables into a spicy soup.
A dish hugely popular in China, Ri Ri Hong was the first to open in People's Park Centre in 2012 selling the dish cheaper (sometimes by as much as half price) than anywhere else and is arguably the most popular here having opened a second outlet within the food centre, to cater to the demand.
If you've never eaten fragrant pot before, the process is fairly simple: there is a fridge portion of the stall where you choose your raw ingredients, then you move along, and you are asked how spicy you'll want it and if you want rice with it. Pay for your order, and you are given a number; then you wait for your completed meal (upwards of $11 and more compared to some places selling it at $20+).
The raw ingredients are chopped up and are fried in a potent mala sauce that is made with over 20 different herbs and spices. There are four levels of spiciness — non-spicy, spicy (which is relatively unspicy), medium spicy which most people will be comfortable with. Hot spicy is really catering for hardcore chilli fans. You can tell the level of spiciness by how numb your tongue gets.
You can also specify whether you'd like it with more gravy, more soupish or even with a clear broth.
Also, be warned that they work on a sell-by-volume principle, so they will give you a lot of one item — so if you order meatballs, don't expect just two or three. They'll give you six to eight, and you can't ask for less. So before you know it, you'll have a huge amount of food on your hands, especially for those of you who are used to having a lot of variety in your meals.
---
This archived article appeared in an earlier version of HungryGoWhere and may not be up-to-date. To alert us to outdated information, please contact us here.