Nam Wah Chong: Teochew fish head steamboat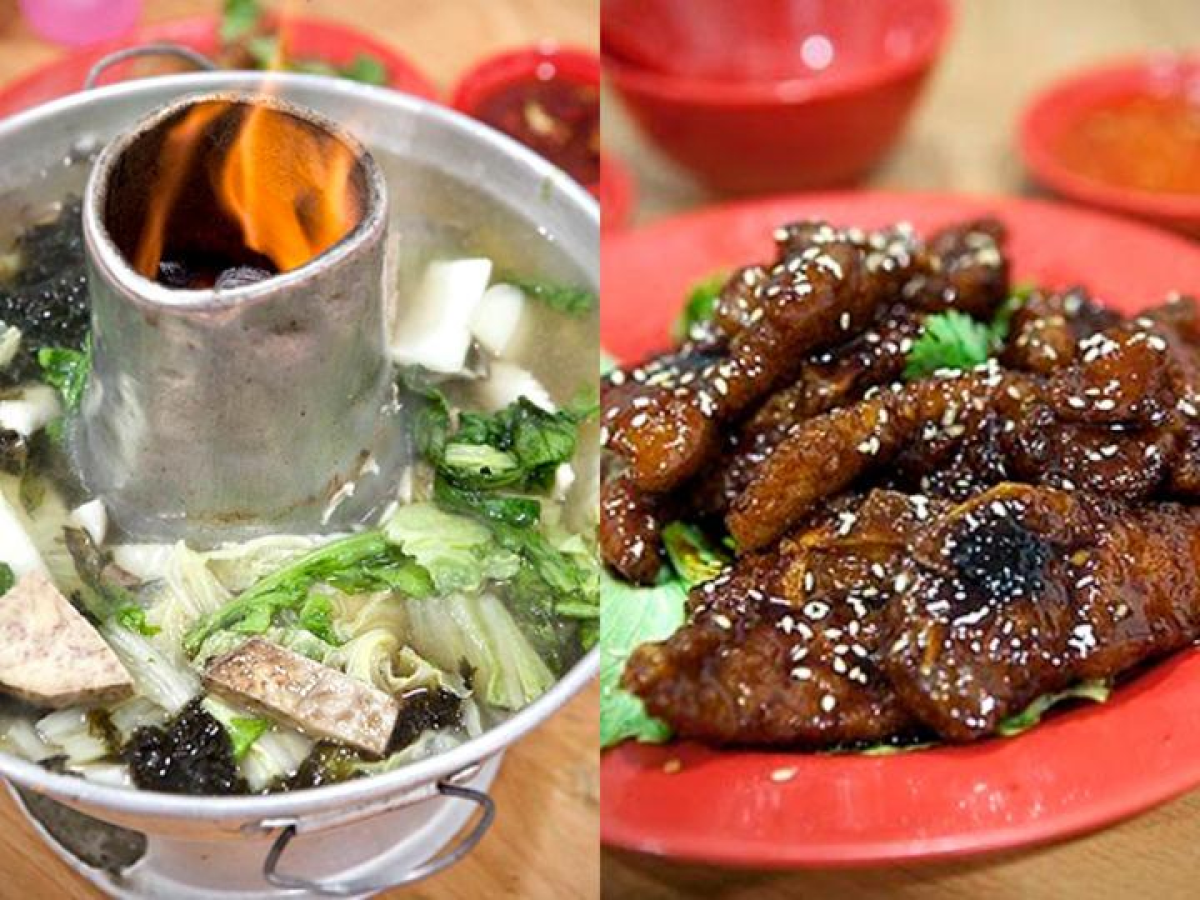 According to the boss of Nam Wah Chong, possibly one of the oldest sellers of fish head steamboat in Singapore, it was his paternal grandfather who started selling fish head steamboat back in 1927 at Merchant Road.
Some foodies have made claims that it was his grandfather who brought the dish over from Swatow. This nugget of information remains unclear, but his grandson did mention that fish soup served in a steamboat was not widely available the last time he visited Swatow.
The history of fish head steamboat is a varied one. While it is common these days to use pomfret or groupa, in the old days it was song fish (Asian carp) and specifically, the head of the song fish used — hence it name.
Song fish was chosen because its head is quite big and has all the mushy, fiddly bits that are nice to nibble one. As a freshwater fish, it can taste a little muddy at times, but the old people love it. The younger generation however prefer to eat fish meat, and thus pomfret and groupa are used even if the pomfret head is too small.
Know that if you plan on having a meal at Nam Wah Chang, be prepared to wait almost an hour, especially if you go on a weekend.
Calling itself a steamboat corner is a massive understatement. The little corner has expanded to another shop space a few doors down and their steamboats line the back alleys and the roadsides. The boss let on that he was planning to expand to the second storey as well, if so, they might as well call themselves Fishhead Steamboat Central instead.
The fish soup here is your classic Teochew fishsoup without the addition of milk. The sweetness comes from the fresh fish which they've sourced from the same supplier for the past 30 years.
The shiokness comes from some serious ti poh (fried sole fish) which makes the soup wonderfully savoury. Overall, the soup is very cheng (clear) and tastes very much like an upgraded version of fish soup that doesn't get served in a steamboat. My wife gave it two thumbs up.
They also serve a few tze char dishes like ha cheong kai (prawn paste chicken) and pork ribs. The former was nothing to rave about but I would recommend their Jing Du Pork Ribs, which is not over-tenderized but done just right.
Rating – Food: 4/5; Service: 3/5; Value: 3/5
Nam Wah Chong Fish Head Steamboat Corner
814/816 North Bridge Road
Tel: 62979319
Opening hours: 5pm to 1am (Mon – Sun)
---
This archived article appeared in an earlier version of HungryGoWhere and may not be up-to-date. To alert us to outdated information, please contact us here.