Review: Go to Mr Holmes Bakehouse for the 'gram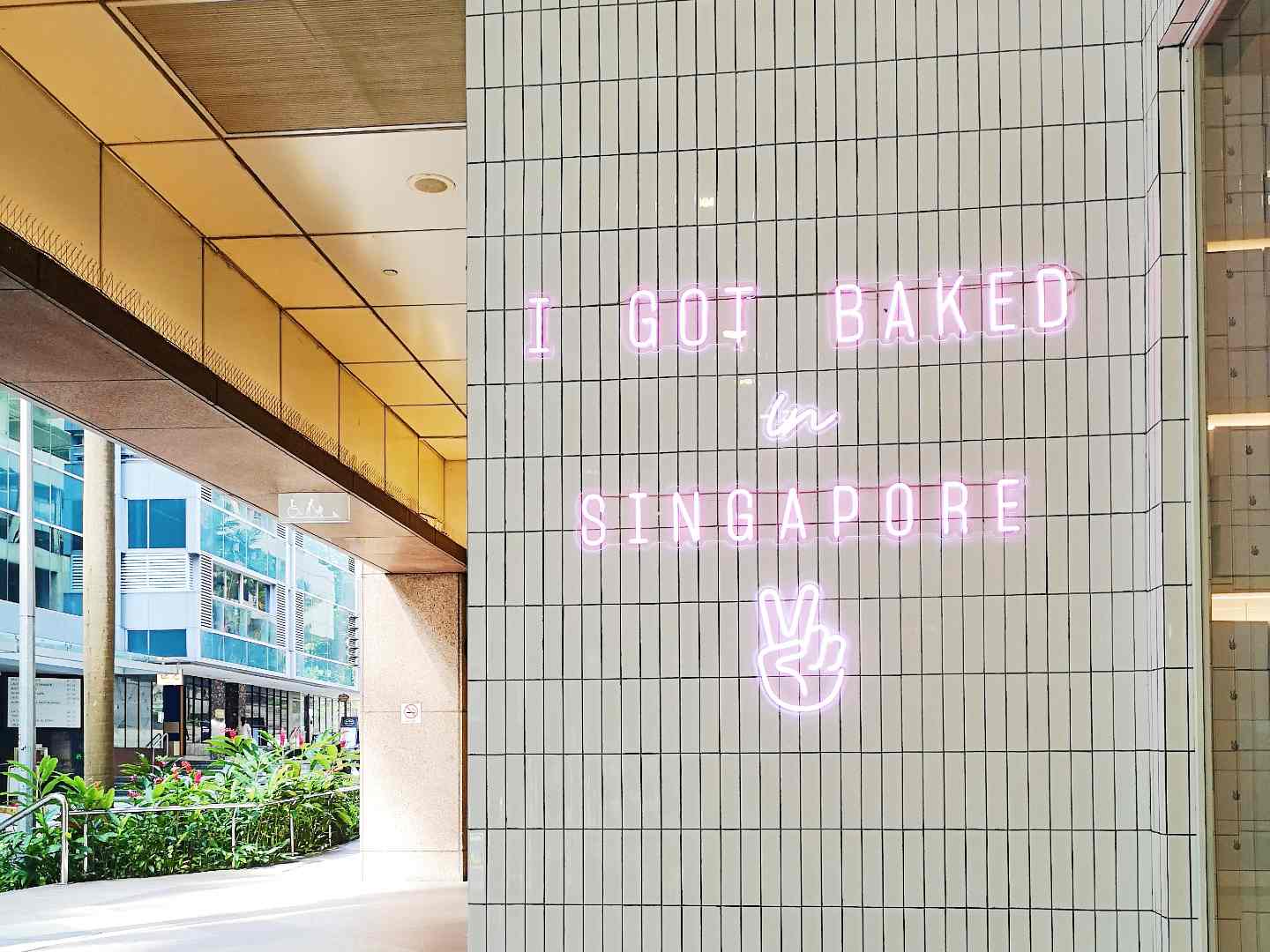 The San Franciscan bakery known for its cruffins has its first Singapore outlet at Pacific Plaza mall 
Decked out in white and hot pink, the store looks fun, vibrant 
Its pastries were, unfortunately, not warm or crispy, and its drinks unremarkable
Almost a year after it made its foray into Singapore, Mr Holmes Bakehouse, the original cruffin makers from San Francisco, has been refreshing its melange of baked goods every month. 
In a wildly competitive market where home bakers and independent bakeries go head-to-head with the big names, well-established bakeries have their work cut out for them. 
When we visited Mr Holmes Bakehouse — decked out in its signature pink and white hues — on a Friday morning in April, the K-pop blaring through the store was a decibel too loud against the rare picture of calm along Scotts Road. 
They say the early bird catches the worm. In this case, showing up early at the bakery meant we got a full display of cruffins, croissants, donuts and pastries to pick from. 
But the visual feast was a double-edged sword. 
With cruffins coated in fine sugar and croissants half-dressed in a glaze, most of what was on display (except the plain ones) couldn't be reheated, we were told. So we had to contend with imagining how the flaky pastries would've tasted fresh from the oven.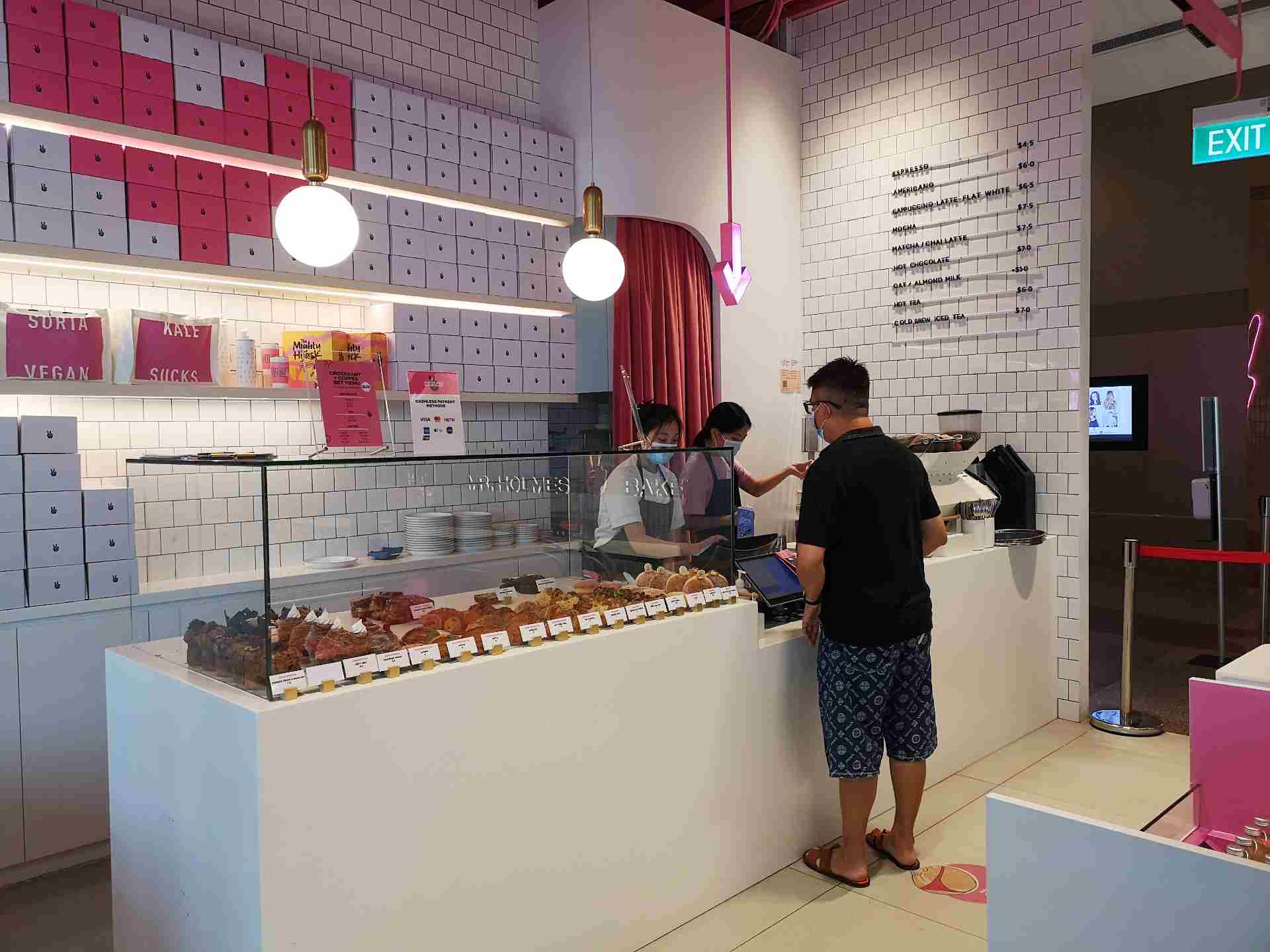 Before we go on, here's the backstory.
The daredevils of viennoiserie, and trademark owner of the term "cruffin" (a croissant-and-muffin hybrid), Mr Holmes Bakehouse was set up in the United States eight years ago. Its founder Aaron Caddel quickly made the pastry store Instagram-famous for its cruffins. 
The San Franciscan bakery, distinguishable by its pink neon lights and white-tiled walls, later made inroads into places such as Los Angeles and Seoul, South Korea.
But like many other eateries, it wasn't spared the ravages of the coronavirus pandemic. Last year, Mr Holmes Bakehouse declared bankruptcy and shut some of its branches in the US and abroad. 
Caerus Holding, a Singapore lifestyle firm responsible for brands such as the Lady M and Leckerbaer confectioneries, runs two Mr Holmes Bakehouse stores in Singapore — the first at Pacific Plaza mall and the second at MYP Centre, a commercial building.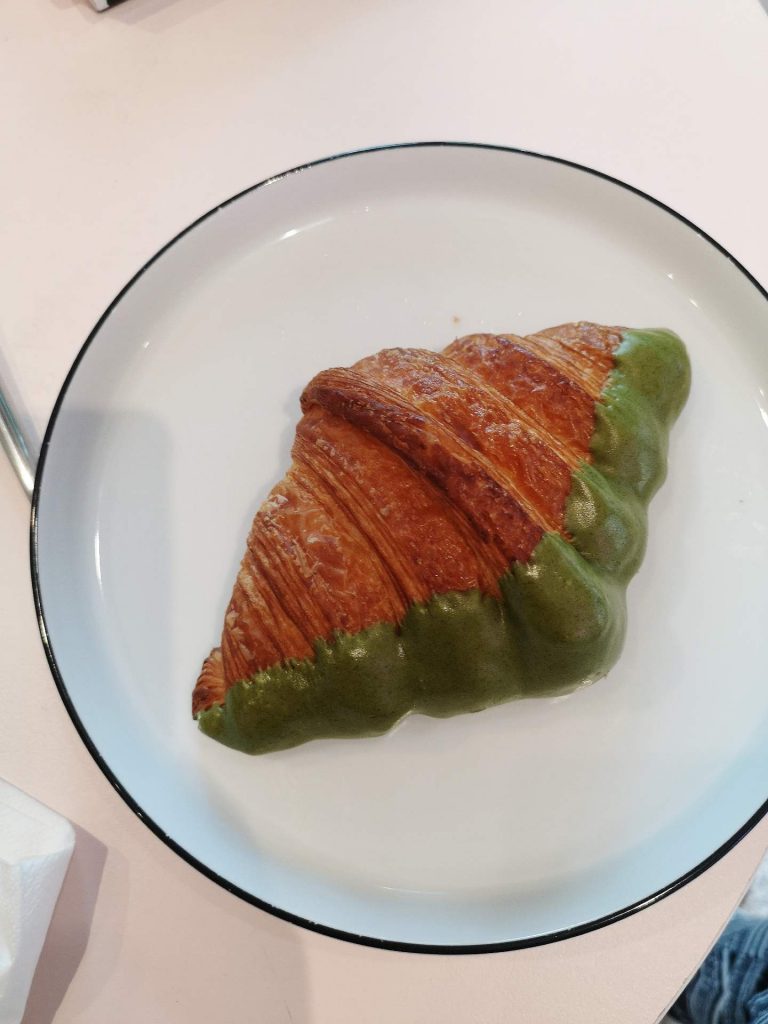 Our verdict
What it's good for
The small al fresco seating area, though marred by shaky tables, faces the street and is a prime spot for people-watching as you tuck into a flaky matcha croissant (S$5) and raspberry mocha cruffin (S$6.50). 
Though both seemed to have lost their crisp, likely from sitting in the open for too long, the sweet glaze on the croissant had a distinct taste of matcha — proof that the bakery didn't scrimp on premium matcha powder. The cream that flowed from the cruffin was a perfect mishmash of chocolate and espresso, with a slight tartness from the raspberries. 
While the sweet treats are enticing, don't overlook the savoury bakes, even though they've been chucked to the back of the display. The spinach artichoke bun (S$6.50), sold as a slice, looked nothing like a bun — but it was a cheesy, salty respite from the pastry-induced sugar rush.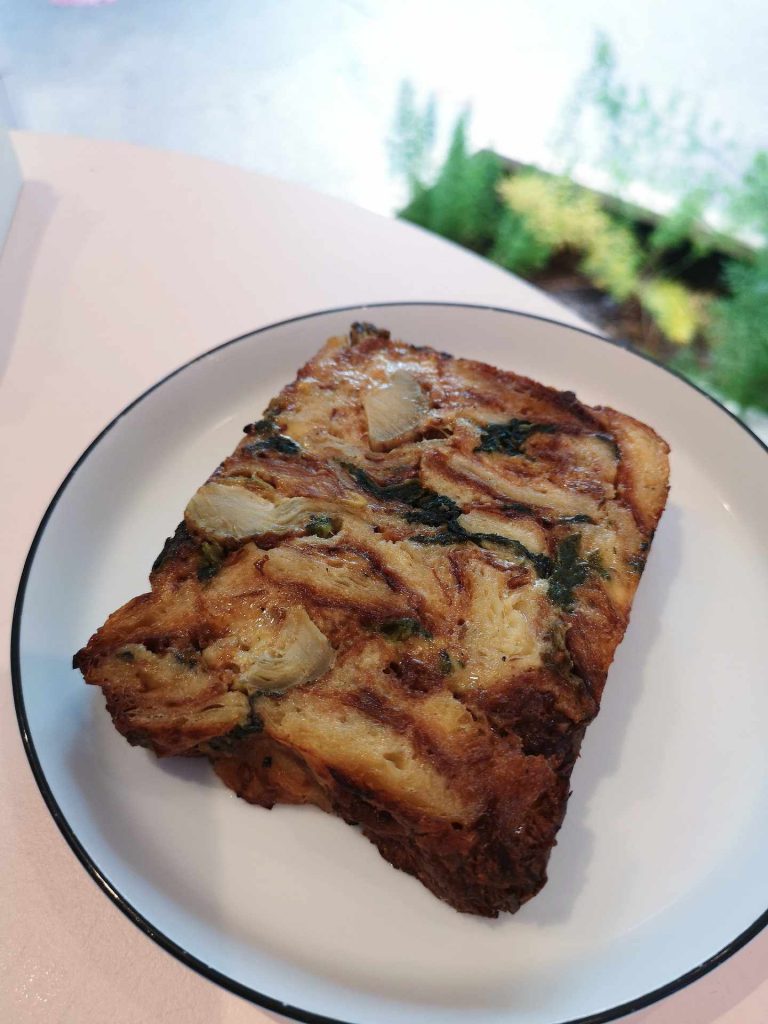 What it could improve on
The revived Mr Holmes Bakehouse holds much promise given its repertoire of baked goods, but it hasn't quite lived up to the high bar that the original chain had set. It may be 'gram-worthy, but it runs the risk of becoming passe when its intended audience outgrows the hot pink shades and neon lights. 
There's nothing quite like the crunch of biting into a well-made pastry, so the bakery should think of ways to serve all their baked goods warm and crispy. 
And yes, we know pastries run the show here, but the iced latte (S$7) and chai latte (S$7.50) we ordered were unremarkable. Our hope is that the team could go further to enlarge its selection of drinks beyond the basics — from espresso to hot chocolate — that are on offer now. It could team up with a coffee roaster and roll out monthly specials, so that there's more to look forward to.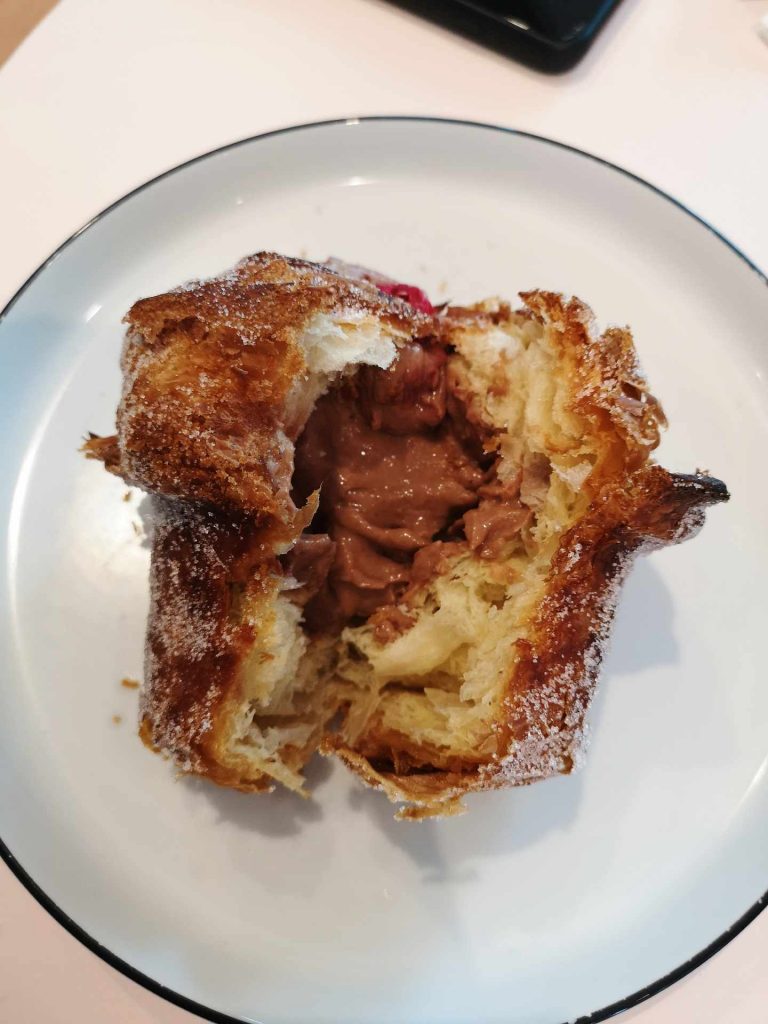 Our quick takes
Is it conducive to conversation? It'll get busy on weekends. So if you're looking for a place to give your friends the lowdown on that secret you've been keeping in for a month, come by on weekdays when it's much quieter. 
Is a reservation necessary? Mr Holmes Bakehouse doesn't take reservations for now. If seats are hard to come by, get a cruffin to go and have it by the pavement. 
Takeaway recommendations? You can order from its website and schedule a pick-up to avoid queuing. If you're doing this, we'd suggest getting the plain baked goods, if you're planning to reheat and eat them later. 
How to get there? It's a five-minute walk from Orchard MRT station (possibly faster if the thought of pastries makes you pick up the pace). 
Things to note:
The menu is updated monthly, so you'll have a reason to come by frequently. 

Some specials, such as those from its tie-ups with popular eatery Park Bench Deli, are available only on weekends.

Avoid FOMO with its Monthly Box of Six promotion (three cruffins and three donuts) that gives you the best of its limited-run flavours. You can put in a pre-order on weekdays before noon for next-day delivery, or pre-order and pick it up from the store on weekends to beat the crowd.
HungryGoWhere paid for its meal at this eatery for this review.
Mr Holmes Bakehouse is on the GrabFood delivery service. You can also book a ride there. 
Mr Holmes Bakehouse (Pacific Plaza)
Pacific Plaza, 01-01/02/03, 9 Scotts Road
Open: Monday to Sunday (8am to 8pm)
Pacific Plaza, 01-01/02/03, 9 Scotts Road
Open: Monday to Sunday (8am to 8pm)
---