[CLOSED] Lim Kee Banana Fritters will be closing! Eat their goreng pisang while you can!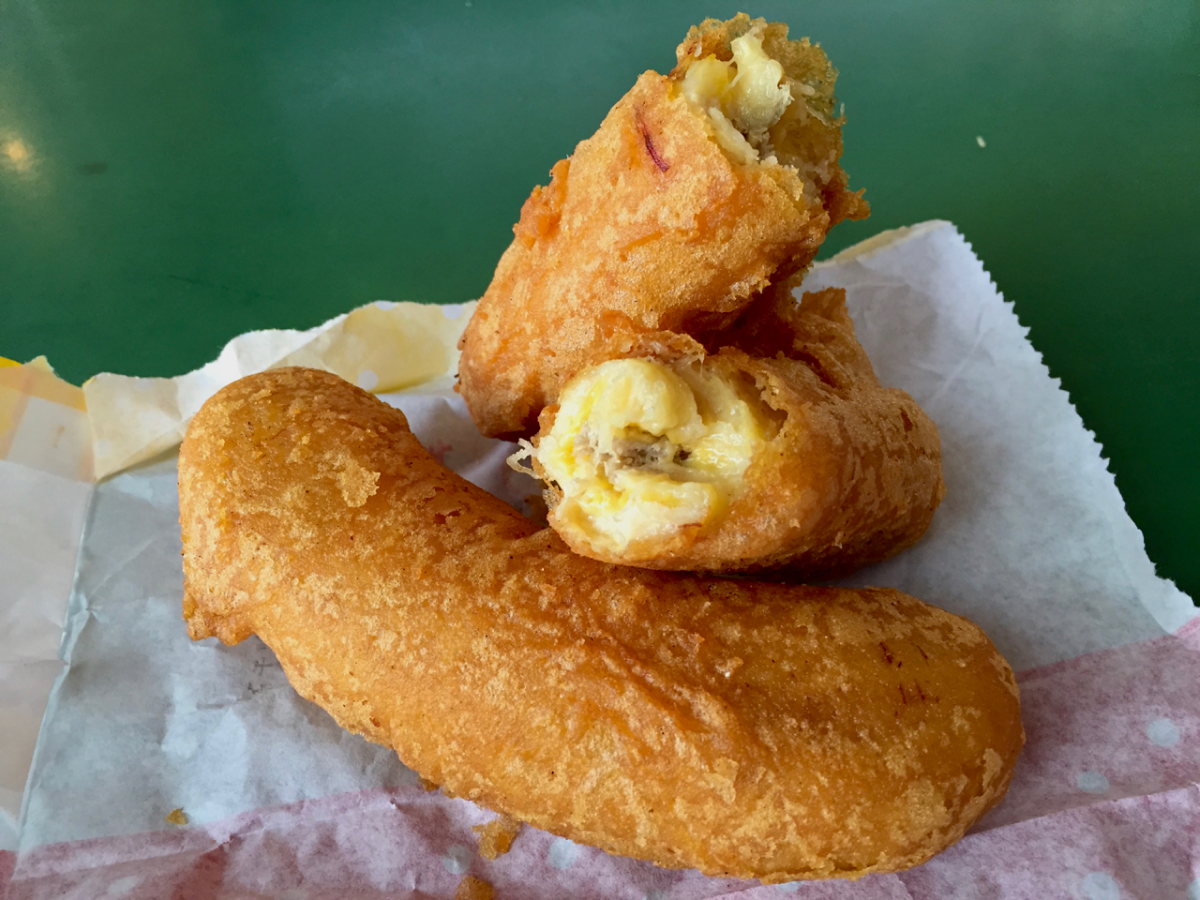 After being in operation for almost 70 years, 54-year-old owner Corlinn Lim announced to us that Lim Kee (Orchard) Banana Fritters will be closing at the end of 2018 as he will be retiring. There will be no one taking over the stall as well so eat his fritters while you are able to.
Goreng pisang (banana fritters) fans will remember Lim Kee (Orchard) Banana Fritters which used to be located on Somerset Road by the PUB building. The heritage hawker stall — which started in 1950 in a coffeeshop at Koek Road — moved to Maxwell Food Centre around 2008.
There was a period of time when the stall expanded to several outlets but now it's reverted back to being a single shop.
The quality of its fritters has been excellent throughout its history and popular such that their goreng pisangs are priced slightly higher —$1.50 versus $1 or $1.20 — but every piece is like tucking into perfection.
The addictive batter — a mixture of rice flour, salt, water and "something else" (tapioca starch we suspect) — has a lighter-than-air crispness and lime is added into the oil to eliminate any smell of old oil.
Only ripened pisang raja (a type of banana) is used (you can tell when it has a slightly black centre). It has a high water content so that the snack is still juicy after frying, it has a nice balance of sweetness and acidity, and a full custard-like flavour. There's always a lovely softness to the texture.
Sometimes they offer goreng pisang using extra large bananas — the king rajah — which can be had at $1.80.
They also sell other varieties of goreng pisang like yam ($0.80), mung beans ($0.80) and sweet potato ($0.80) but they largely pale in comparison to their flagship goreng pisang.
The flavour of the batter over-dominates the delicate sweet flavour of the yam and sweet potato varieties making them taste plain. As for the mung beans, it comes smoothly mashed and the added sugar adds more sweetness to the snack, though it does come occasionally dry.
Opt for the tapioca cake ($0.80) as the kueh has a nice soft texture which contrasts well with the crunchy batter and enough sugar is added into the mix.
But by far, the fritter which comes close to the quality of the goreng pisang is the cempedak (a cousin to the jackfruit; $1.20). A whole, ripe cempedak fruit (seed included) is battered, fried and it's wonderfully sweet and juicy. If you're never tried cempedak before, the flavour is a cross between a banana and a pineapple.
---
This archived article appeared in an earlier version of HungryGoWhere and may not be up-to-date. To alert us to outdated information, please contact us here.