Lian He Ben Ji Claypot Rice: Easily the longest queue in Chinatown Complex!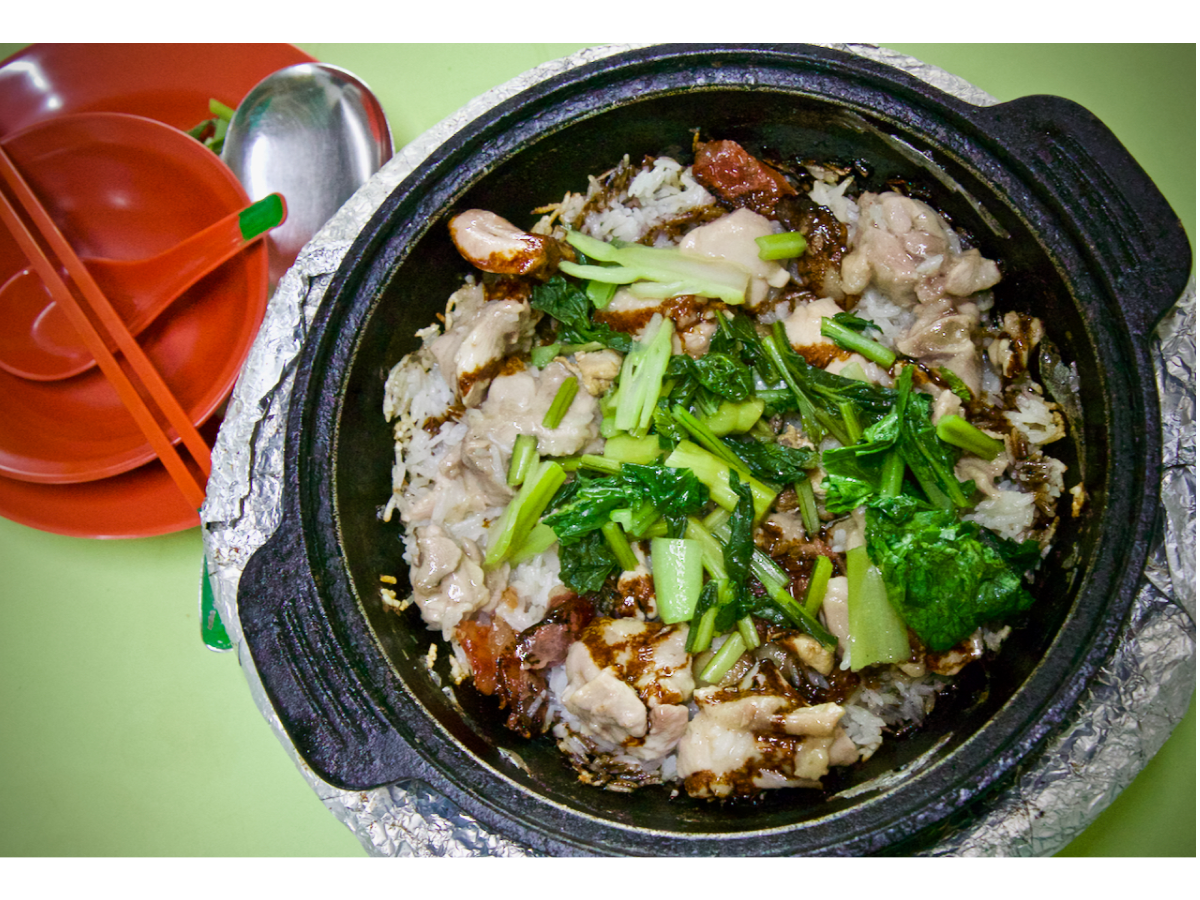 Easily the most famous hawker stall after Liao Fan Hawker Chan, Lian He Ben Ji has been in the business of selling claypot rice since 1979 and the stall has built up such a loyal following that it is easily a 40-minute wait even when you place an order at its opening time of 4.30pm.
The waiting times have undoubtedly been made worse now that the stall has made it into the 2018 list of Michelin Bib Gourmand winners.
Now in the hands of second-generation owners — from founder to daughter-in-law who then brought in her sister and cousin to help out, the stall has been nicknamed the "Three Sisters Claypot Rice" as the entire outfit is run by women only.
The claypot rice ($5/8/10/12/15/20) is cooked upon order and is executed like how all good claypot rice stalls do it — five minutes over a gas stove to cook the rice before the rest of the ingredients are added, then transferred to a charcoal fire to cook for a further 20 minutes.
Combined with its popularity, waiting times can stretch to an hour and a half during peak times.
There are decent amounts of ingredients — cai xin, chicken and especially nice are the lap cheong and waxed pork belly slices. Sometimes they put yun cheong (liver sausage) but you don't see it often and it's not a lot of it when they do. You can add ingredients (an additional $2) if you feel that you want more of a particular ingredient.
Thankfully, they also don't cut back on the crucial salted fish — about a thumbful or more for an $8 portion — enough to flavour the rice sufficiently.
The chicken pieces are nicely marinated though it could do with more Chinese wine flavour and when cooked, the meat is tender, though not as soft as some of the other claypot rice stalls we've eaten at.
The flavour of the dish is on the whole good, if not excellent — with a nice smoky aroma, enough oil-richness, savouriness and slightly sweet notes, but it is largely dependant on how much dark soy sauce you add into the dish.
Unlike other claypot rice stalls, more than the usual amount of dark soy sauce is needed to reach a decent savouriness here. You'll see many patrons pour in (not drizzle) huge amounts of dark soy sauce into the dish.
The dark soy sauce used is of a lower quality — not as thick, more salty, with less sweet and smoky notes — but it works with the claypot rice here as it adds more salt into the mix than what a premium grade would add.
One downside is the texture of the rice which is very often inconsistent. On some days, perfectly cooked with nice dry, al dente bits, on some others, softer-than-usual bordering on being too moist.
The problem we feel is that the pot is very often not left on the stove for long enough for the rice to dry out or the crusty rice bits to sufficiently crisp up. So, the crusty rice bits are very often not crunchy enough, despite it being burnt.
It also means that while the dish is adequately tasty, it very often lacks a certain robustness or intensity of flavour that a good claypot rice can get.
That said, it may not be among the top five claypot rice stalls in Singapore but it definitely earns its spot among the top 10 comfortably.
Additional note: You have to help yourself to the chilli sauce at the main counter. It comes moderately spicy and intensely sour. Great for cutting through the richness.
---