Kuai San Dian Xin: 24-hour restaurant in Woodlands that offers dim sum at $1.30 a dish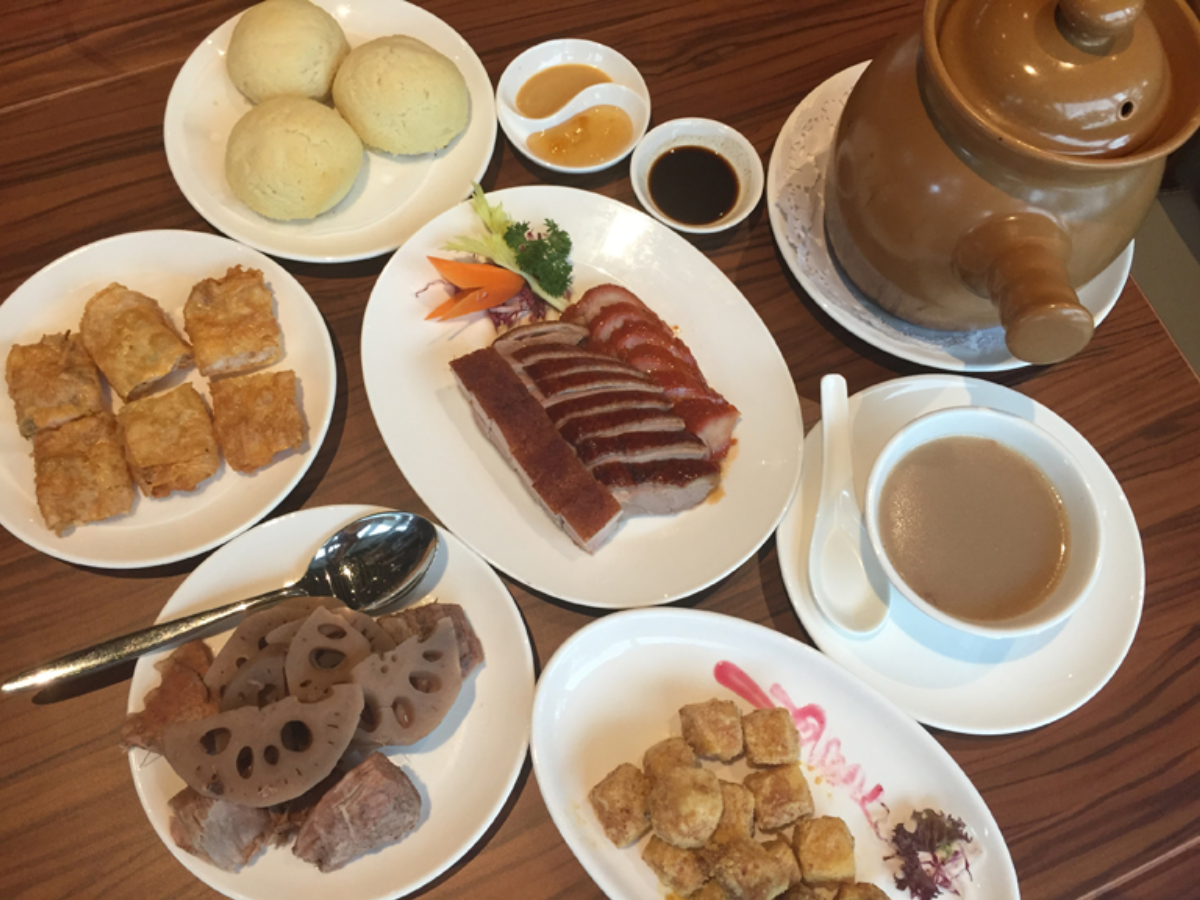 Dim sum restaurants are a dime a dozen in Singapore, but few are known to be pocket-friendly. If you want to enjoy dim sum at most Chinese restaurants, you'll have to be prepared to fork out a significant amount.
So when we heard about Kuai San Dian Xin and their super affordable dim sum, we were skeptical. Located in Primz BizHub on Woodlands Close, the 24-hour eatery offers every item on the menu at a flat rate of S$1.30 each. Sounds like a dream come true, right?
But the dim sum, as we learned on our trip there, was nothing to shout about.
We visited after lunch on a Wednesday afternoon, and the shared coffeeshop was empty, save for a few students and staff from the nearby Spectra Secondary School. To be fair, it's probably more popular as a supper place, since few restaurants or cafes open late at night.
We took our pick from the thirty-dish menu and started with the steamed pork ribs. The pork ribs were swimming in oil and tasted like the chef had simply emptied a shaker of salt into the broth used to cook the pork ribs. The same can be said for the fried prawn dumpling, which barely tasted of prawn and felt so greasy that we found ourselves having to order a drink.
There were three types of glutinous rice rolls on offer, and since we could not make up our minds, we ordered all three. The char siew version tasted the best, although there was a slight gamey smell from the meat. The rice rolls had a uniform texture, although they required quite a lot of chewing since they were rolled so thickly together.
We also tried the mini char siew buns and custard buns, which were rather inconsistent in terms of quality. The char-siew buns that we got were soft on the outside but overly doughy. The barely-there filling didn't manage to do much to leave an impression. The custard buns are good as an after-meal dessert, but the dough used for the skin was overly dry in their case.  The custard was viscous and sticky, with the consistency of plasticine, instead of the flowy smoothness that most of us would expect custard to be. We ended up scooping the sweet yellow filling out and leaving the buns aside.
The chicken glutinous rice was the star of the meal, considering the price we paid for it. The rice wasn't overly sticky or clumpy, and even without the chicken, it would have been good on its own.
With Kuai San Dian Xin, what you pay is what you get. Considering the inconvenient location, it might not be worth the journey, unless you have business to do around the area. We had to take a cab there and back, and both times, the drivers had problems locating us. While the coffeeshop is open 24 hours daily, we don't see anyone making a trip there, no matter how affordable it is, especially in the dead of the night. Not us, that's for sure.
---
This archived article appeared in an earlier version of HungryGoWhere and may not be up-to-date. To alert us to outdated information, please contact us here.