[CLOSED] Guan Hin Carrot Cake: Great carrot cake that no one's heard of!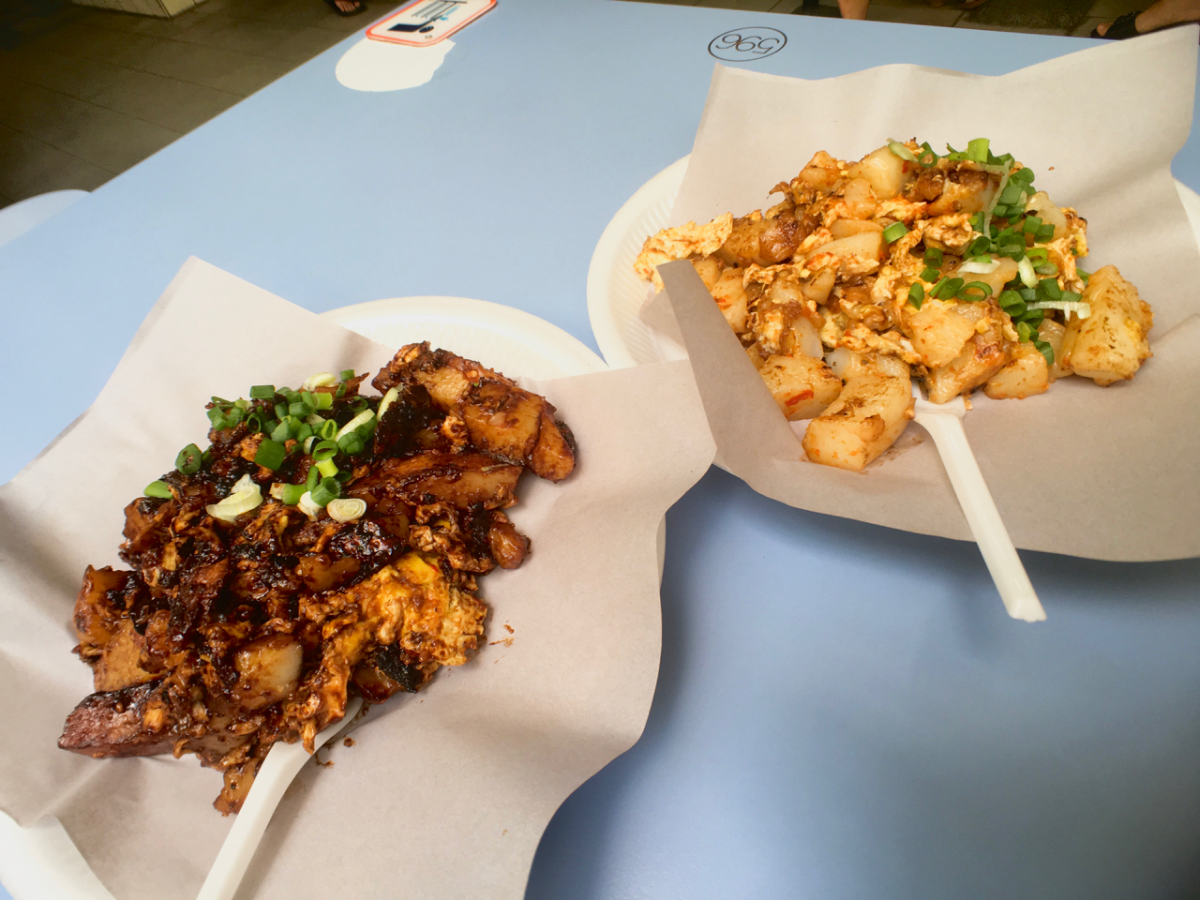 One of the best carrot cakes in Singapore can be found at Guan Hin, a stall that looks new but has actually been around for many decades.
The old couple here has been based at Geylang Bahru Market and Food Centre ever since the early 1970s, but as the hawker centre is undergoing renovations, they are now currently operating out of Chinatown Complex for a year.
They do a more traditional 1960s version of carrot cake ($3/4), one where the homemade white radish cake is cut into thick finger-long strips. But don't be worried that the thick cake would be dry — it comes incredibly moist and soft-textured, with just the right amount of savouriness. There is also a slight charring to all the cakes that gives every dish a bit of smokiness.
Like all carrot cake stalls, they have both white and black (sweet black sauce) versions but you'd be hard-pressed to choose which one is best as both versions are equally compelling.
The white version accentuates the naked taste of the cakes and the generous egg mixture comes irregularly shaped and is wonderfully soft-textured. The spiciness is prominent and there is a strong garlic flavour to the dish. While the dish is not oily, it is not lacking in any flavour, thanks to the large, chunky pieces of salty chai po (dried salted radish) that they throw in.
The black version with sweet black sauce boasts a concentrated smoky, caramalised saccharineness without overdoing it. Texture-wise, it has a thick, reduced honey-like consistency, which is very different from the white version that has a little bit of gravy.
The stall doesn't see long queues but the couple can be seen frying up plates throughout the day as there are constant regular orders.
---
This archived article appeared in an earlier version of HungryGoWhere and may not be up-to-date. To alert us to outdated information, please contact us here.