Review: Friends Kitchen HK brings the cha chaan teng experience to Maxwell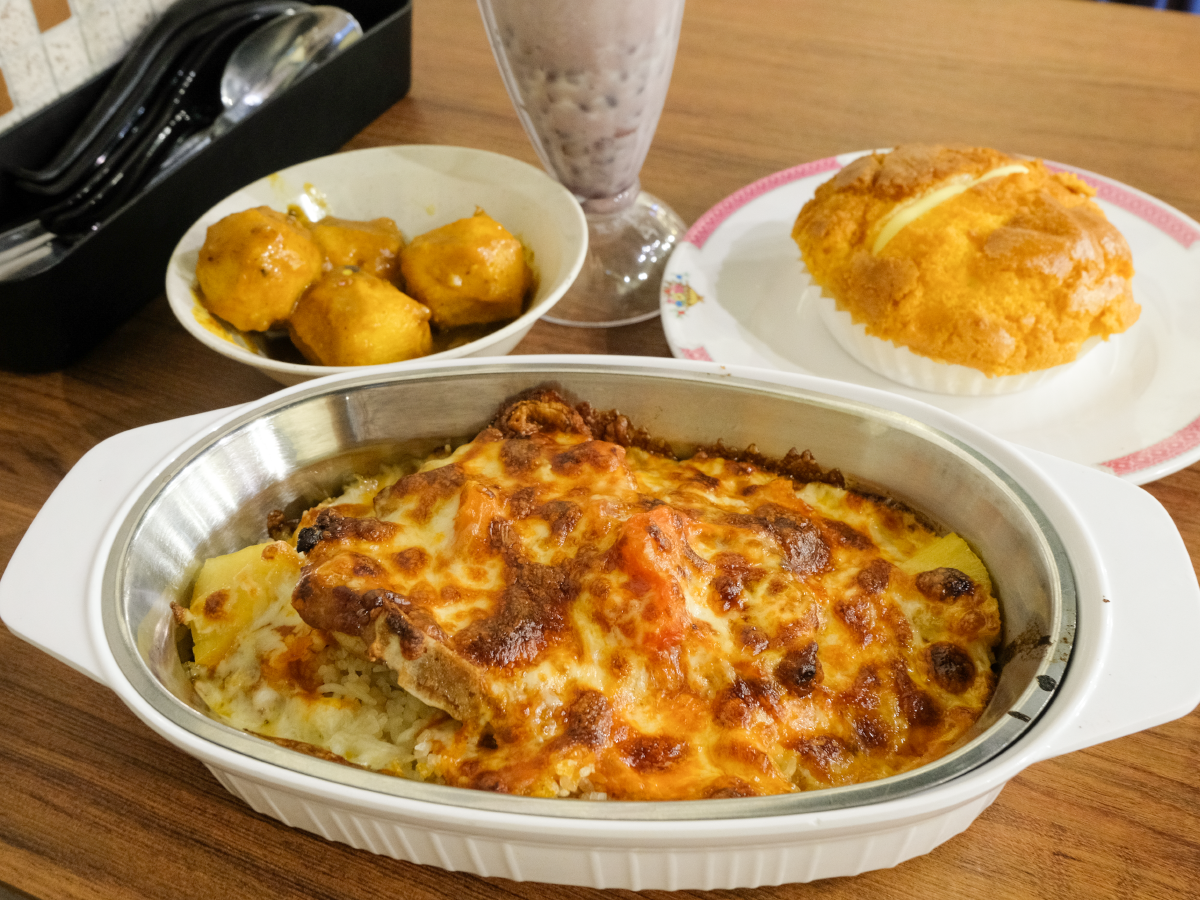 Get transported to Hong Kong at this cha chaan teng-inspired restaurant with retro vibes
You'll find classic dishes as well as some zi char-style offerings
The baked pork chop rice, char siew and egg rice, and beef brisket hor fun left our reviewer wanting more
Frequent travellers to Hong Kong will know: A walk along its busy streets is not complete without the tantalising smells of food assailing you from all sides. We're talking about everything from fried meat to French toast and Hong Kong egg tarts. 
Well, congrats, if your nose caught a whiff of these aromas, you've probably found Hong Kong's ubiquitous eatery, the cha chaan teng.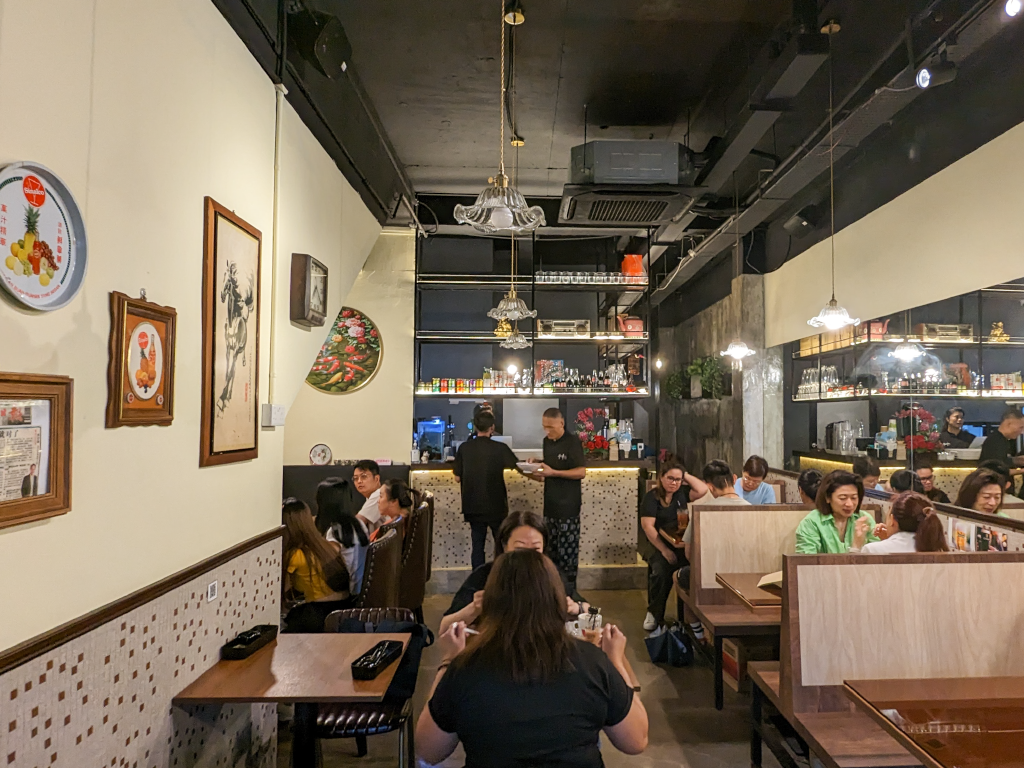 You could say these small teahouses encompass the culinary history and culture of Hong Kong. 
Hungry locals, expats, and tourists alike patronise them for a cheap and quick fusion meal, which uses ingredients and techniques inspired by both the East and the West. It's a meal that fills both bellies and hearts.
Friends Kitchen HK is the second outlet of another Hong Kong-inspired eatery, Friends Cafe HK, in Nee Soon's Springside Walk. 
Like its older brother, the place looks like a replica of a casual Hong Kong eatery, from the tiled walls and wooden booth seats to the old-school clocks and glass soft drink bottles, complete with old Cantonese songs playing in the background.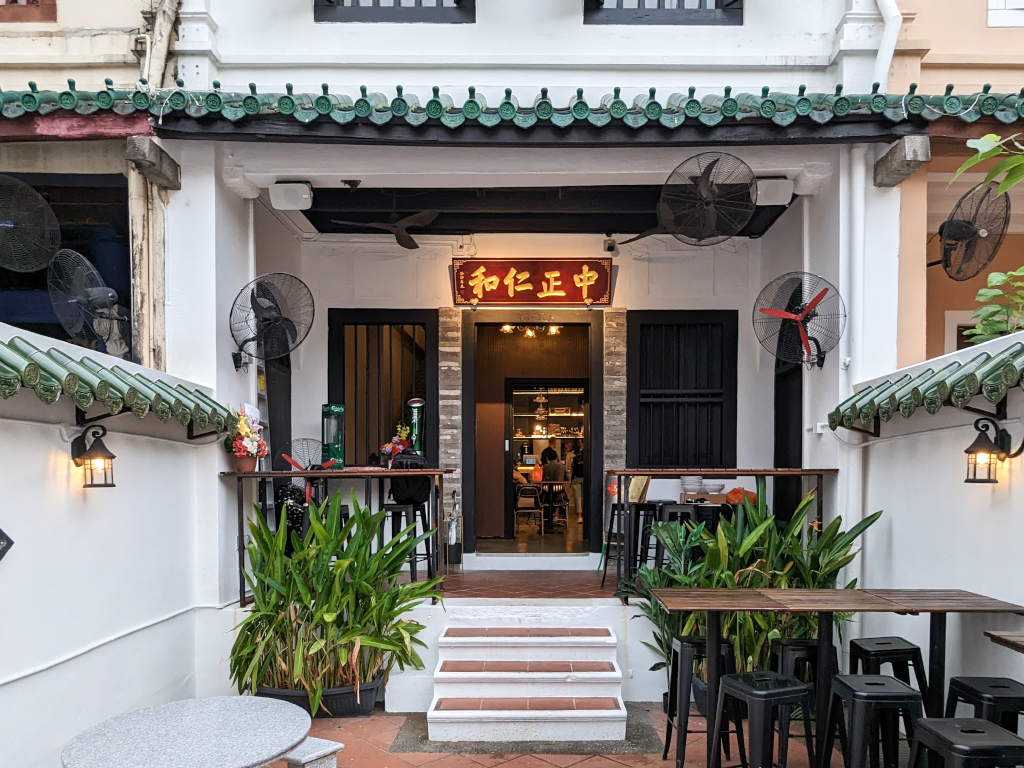 This is a great place to dine at if you want to get a taste of Hong Kong's unique culinary culture, whether you've actually been to the neon city or not. 
The staff are helpful and friendly, and the food is above average, with a sizeable menu of snacks, rice sets, toasts, and noodles.
Granted, prices are a little higher than average, but you're paying for quality and, ahem, the rent in this pricey neighbourhood.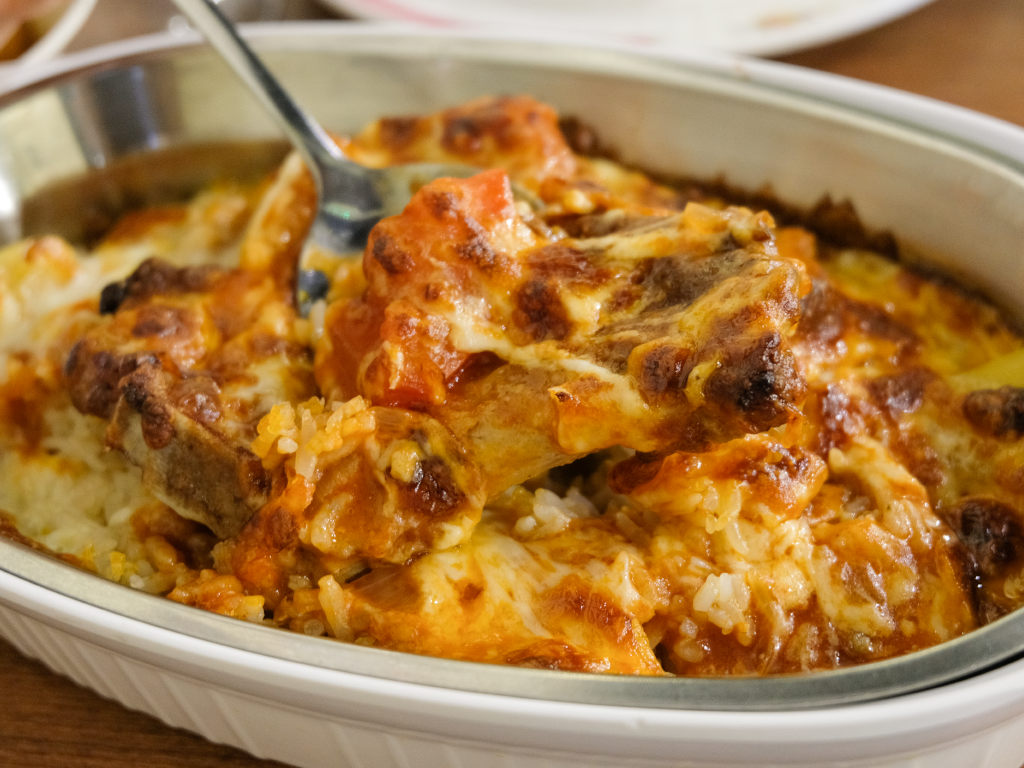 Melted cheese, pork chop, and fried rice — the baked pork chop rice (S$14) is pure comfort, coated in a sweet tangy tomato sauce and cheese that's gooey and almost bubbling when served. 
The sauce seeps into the rice as it bakes and the bone-in pork chop, while slightly difficult to eat because of the bone, is savoury and tender. There are chunks of pineapple in this, making the whole thing incredibly delicious.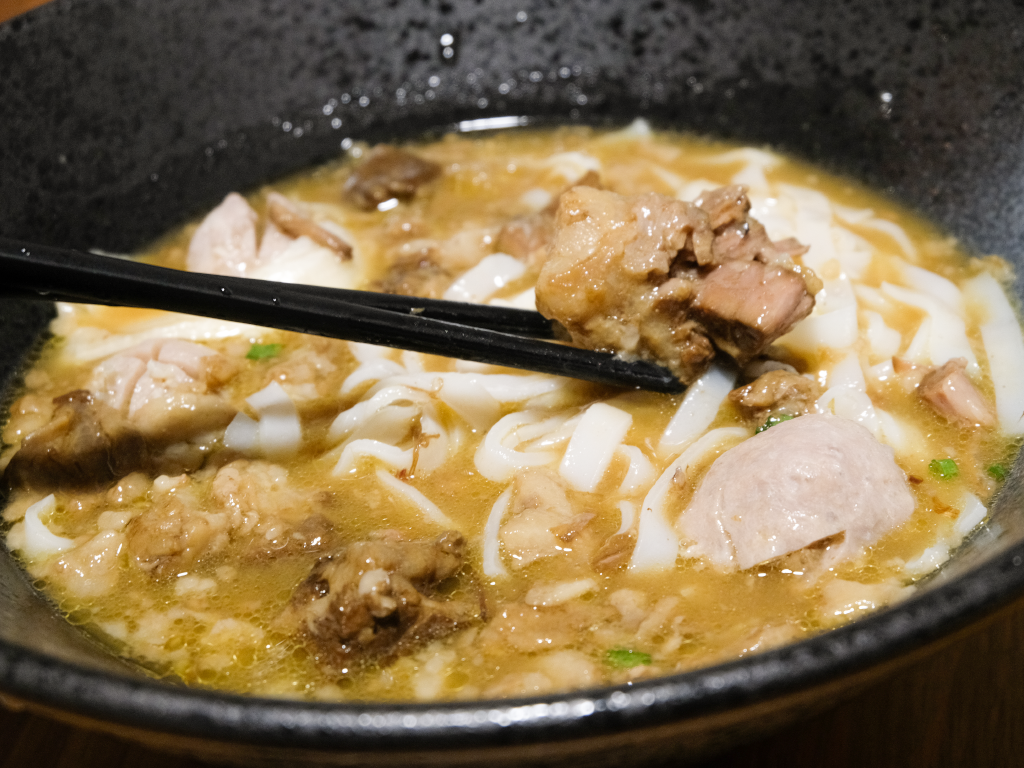 There's a beef brisket beef ball hor fun (S$14) with a big beefy soup to rival the best pho or Thai beef noodle soup. Expect silky-smooth rice noodles and succulent beef balls that are springy to the bite. 
The brisket is extremely tender and — I don't say this often — quite literally melts in your mouth. The dish is divine.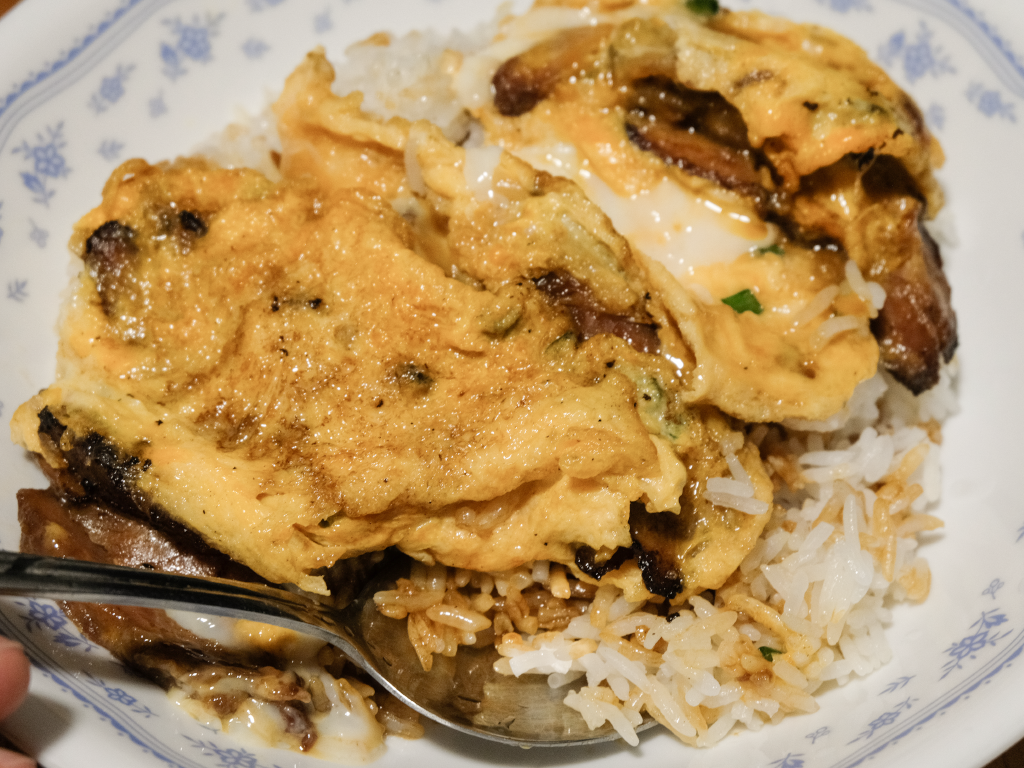 The char siew and egg rice (S$12) is hardly the most pretty thing on Friends Kitchen HK's menu, but it's easy to forget all that with my first bite.
This simple fare of scrambled eggs, roasted pork and rice has long been served to low wage earners and well-off entrepreneurs alike, because it's quick, filling and simply scrumptious. 
The soy-seasoned runny and fluffy layered eggs are the focal point, accompanied with juicy pieces of honeyed barbecued pork. It's so rich in texture and flavour that you might just find yourself on the verge of tears.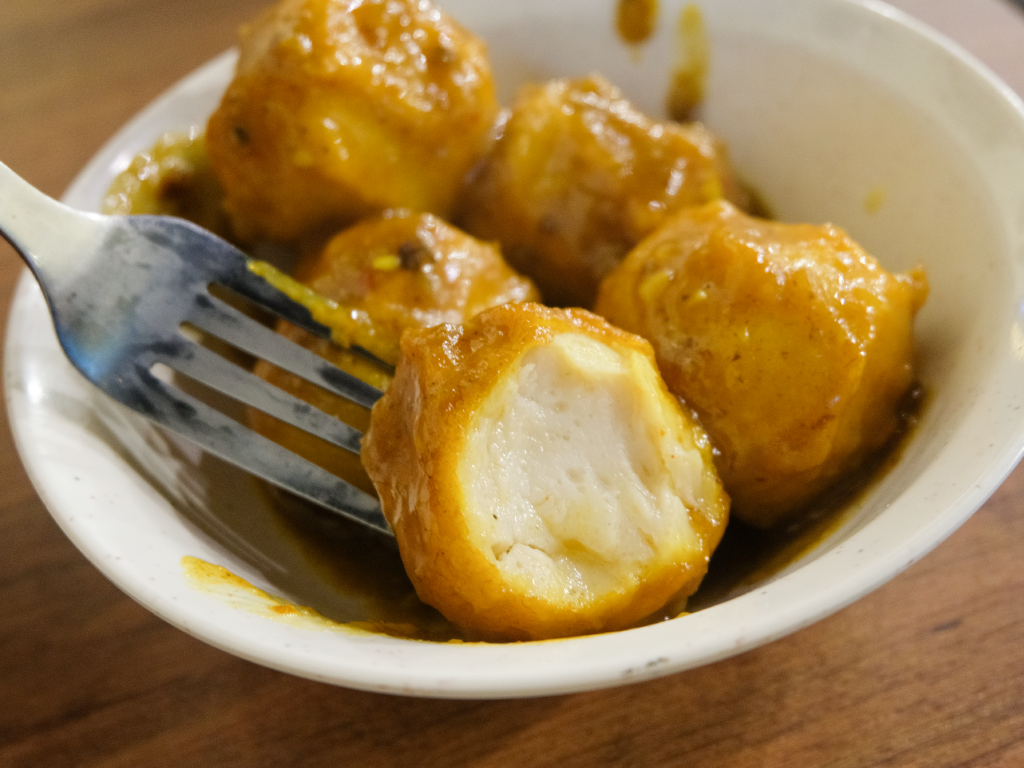 If you've ever tried authentic curry fish balls (S$5.60), you'll know that Hong Kong curry is different from the Chinese curry we're used to in Singapore. It's bold, fragrant, fiery, and plain addictive. The balls themselves are fried with a bouncy texture that hugs the curry extra tight.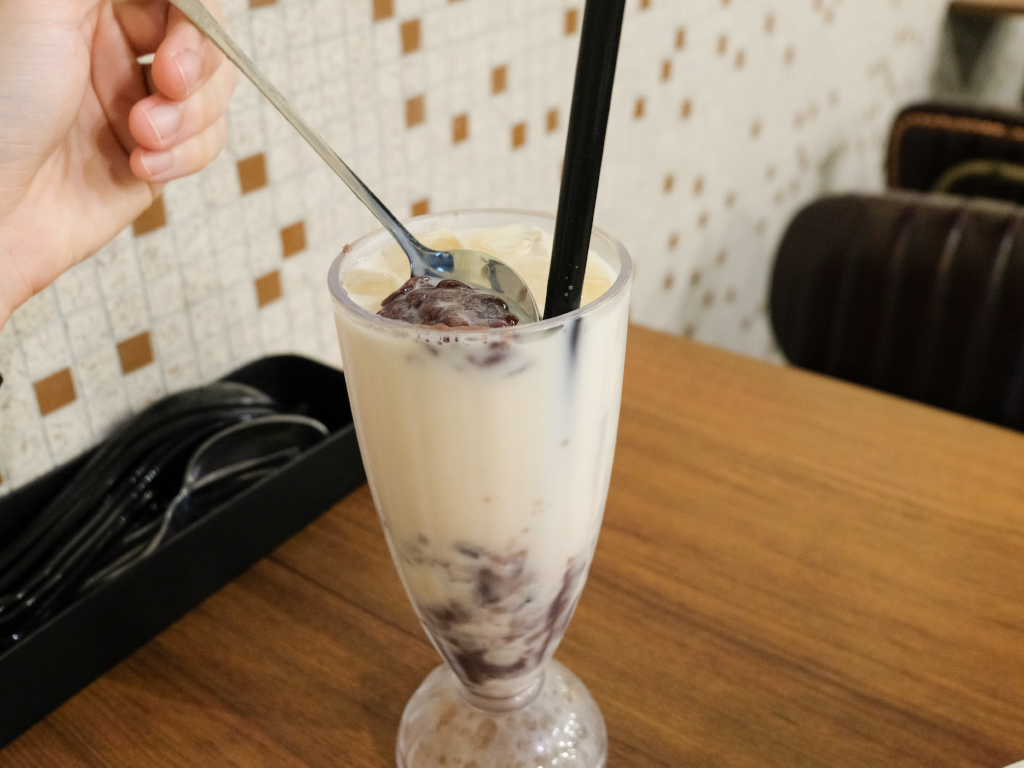 The weather's been terrible lately, so the urge to cool down with a sweet, icy beverage was real. The red bean ice with milk (S$4.60) is actually a drink commonly found at cha chaan tengs — a refreshing combination of sweetened adzuki beans, evaporated milk and ice. 
Granted, the ones in Hong Kong typically use crushed ice, but this is still a cold, creamy, and most importantly, tasty drink. There's also an option to add a big scoop of vanilla ice cream.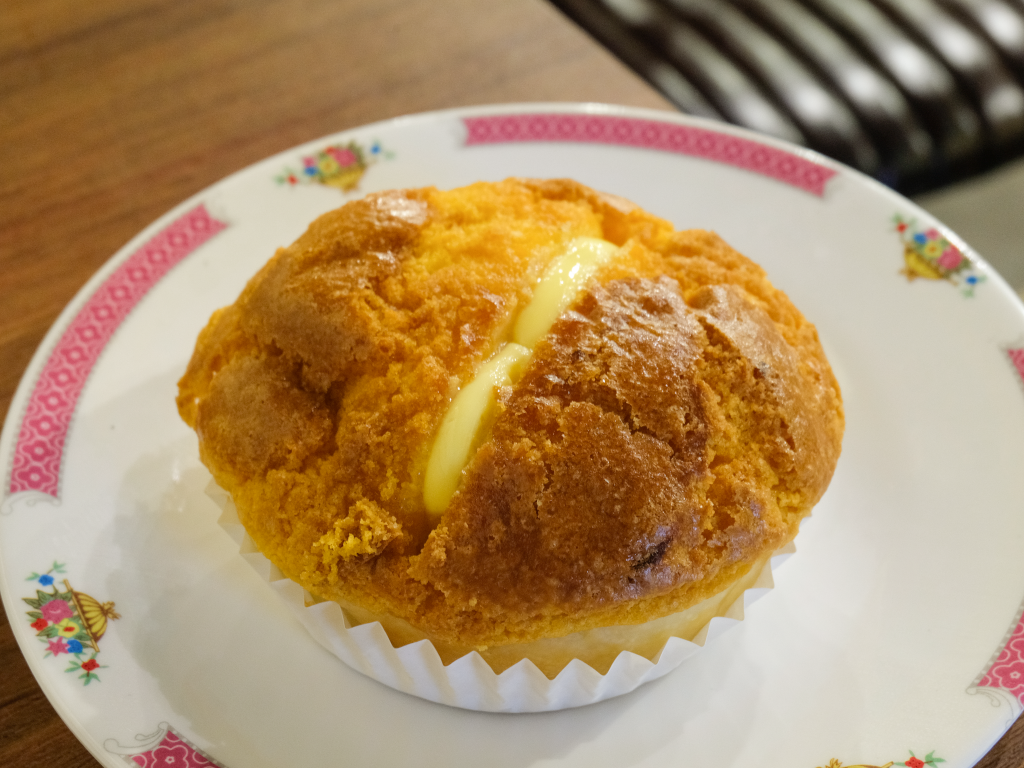 Are bolo buns the lifeblood of every cha chaan teng? The ones here are… okay. It checks off the right boxes of being lightly sweet and buttery, but falls short with the characteristic cookie cracked crust, which could be crispier and crumblier.
The insides are also a tad dense, and I expected better from a bun that costs S$5.60.
With more than 70 dishes at Friends Kitchen HK, it's quite impossible to try them all without coming back with an army. I'll be back for its zi-char-style dishes (think fried clams with black bean sauce and salt and pepper pork chop) and good ol' toasts, but judging from what I've sampled, all of us are in good hands.
Is it conducive to conversation? Not if you have secrets to share. In true Hong Kong fashion, tables are packed tightly together.
Is a reservation necessary? First come, first served!
How to get there? Friends Kitchen HK is right opposite Exit 3 of Maxwell MRT station. Look out for the sign that says "78" along the row of heritage shophouses.
HungryGoWhere paid for its meal at this restaurant for this review. Still hungry? Read our reviews of Salt & Palm and Cheeky BeeHoon.
Friends Kitchen HK is on the GrabFood delivery service and offers free delivery (up to S$3 off) with GrabUnlimited. Alternatively, you can book a ride to Friends Kitchen HK.
78 Neil Road
Open: Wednesday to Monday (11.30am to 3.30pm, 6pm to 10.30pm)
78 Neil Road
Open: Wednesday to Monday (11.30am to 3.30pm, 6pm to 10.30pm)