Freshly Made: Chee cheong fun freshly made when you order!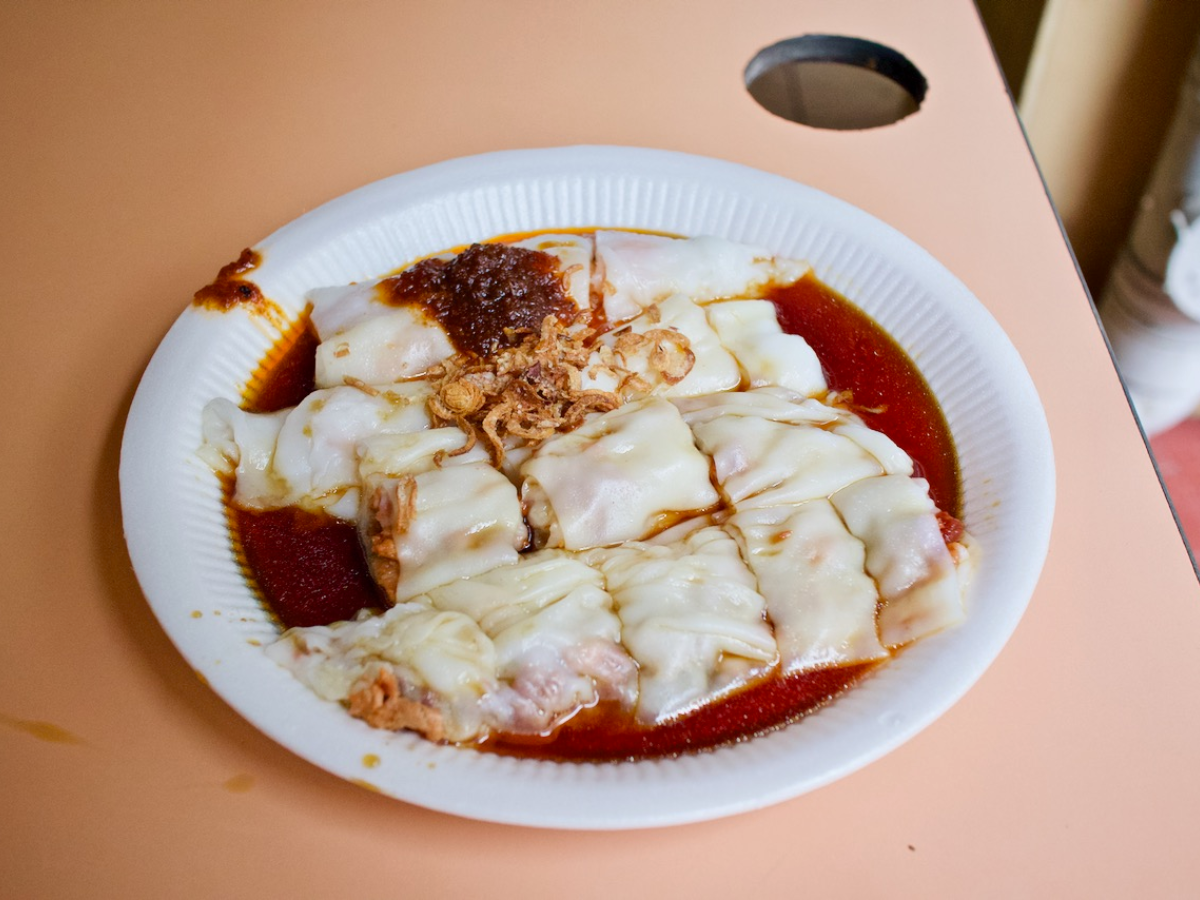 There are only a handful of stalls making handmade Chee Cheong fun in Singapore and a good stall can be found at Old Airport Road Food Centre.
Freshly Made Chee Cheong Fun started in Lorong Ah Soo in 1985 but moved to Old Airport Road Food Centre in 2000 when the second generation took over.
The business is run by two sisters — Yvonne and Ivy Lee — who learnt how to hand make Chee Cheong fun from their mother. Their mother learnt the art while working for a Hong Kong chef in a restaurant.
Everything is made upon order and they have a range of fillings from chicken and mushroom to minced char siu and prawns from $2.50 onwards.
A mixture of rice flour and water is poured on a square sheet of cloth, sprinkled with ingredients then placed on a steamer for less than a minute.
The delicate rice sheet is removed from the cloth using a plastic scraper, then it is rolled on a flat surface.
The resultant rice roll is very delicate, smooth, soft and thin — very different from factory-made rice rolls, which are thicker and more chewy.
That said, sometimes the rolls can be a little too delicate. At times, they have a tendency to break apart when picked up with chopsticks.
They are dressed in a fairly robust savoury and slightly sweet soy sauce with fried onions on top and sambal chilli on the side.
Staple fillings like minced char siu and chicken are nicely executed and a must try is the Pig's Liver ($2.50). It comes chunky and nicely pink in the middle.
They also give out a lot of filling when you order the Century Egg ($3.50) and the creamy alkaline taste works especially well.
A surprising hit was the Otah ($3.50) because they use rich Muar-style otah with real fish chunks inside.
However, not every filling works. The Prawn ($2.50) uses frozen crystal prawns but at that price point, you expect it.
Note that you won't find the Singapore or Malaysian style of chee cheong fun which is dressed in hoisin, chilli sauces and sesame seed oil. The style here is strictly Hong Kong in style.
The stall also offers other dishes like Congee, Yi Mian, dumplings and prawn rolls.
---
This archived article appeared in an earlier version of HungryGoWhere and may not be up-to-date. To alert us to outdated information, please contact us here.