Fook Kin: Cantonese roast meats that's getting better and better!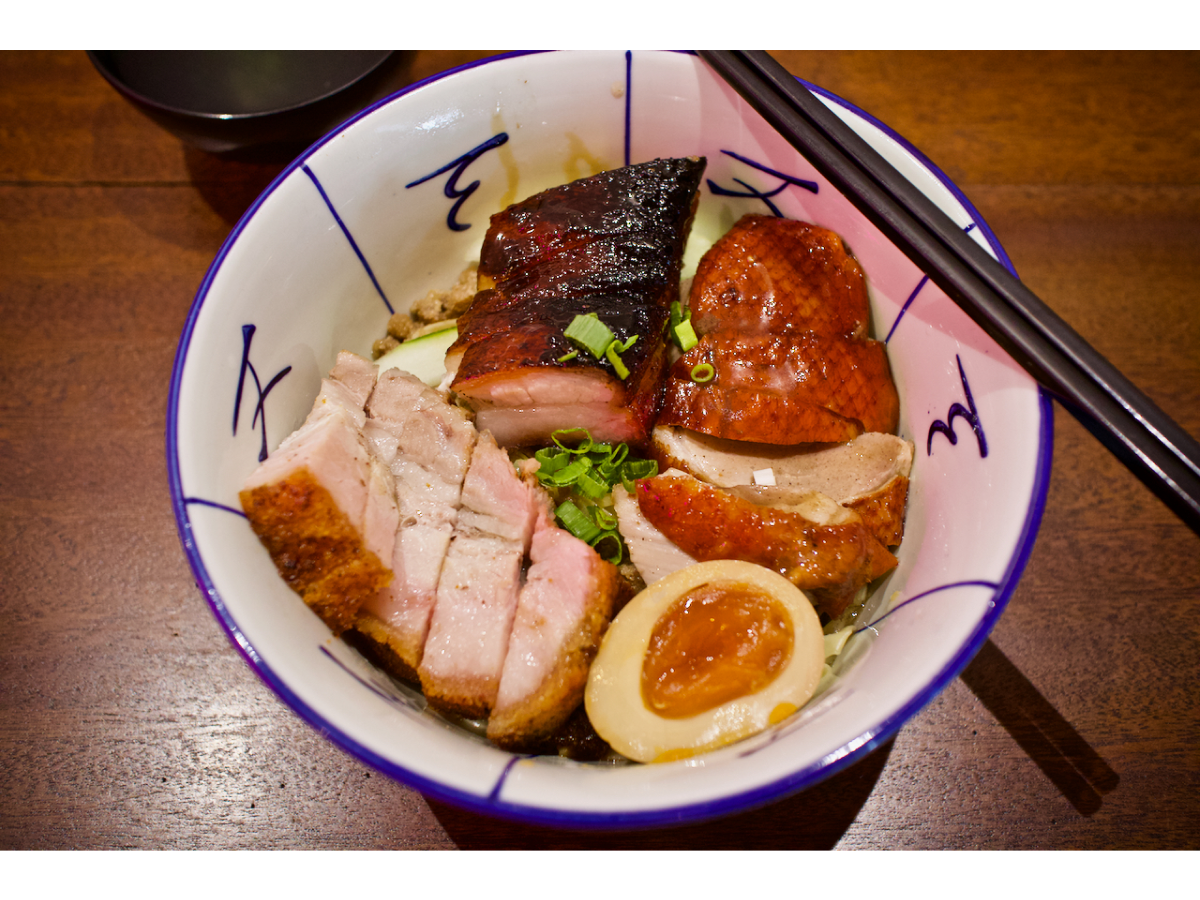 When the cheekily-named Cantonese roast meat eatery opened along Killiney Road back in 2018, it opened to alot of media fanfare but the food quality was a bit of a mixed bag.
While their signature Kuala Lumpur-style char siu was a hit, their other offerings — like the roast pork and roast duck — and some of the side dishes needed some work.
But after a year of tweaking, we're happy to report that the quality has gotten much better and the food is now worth talking about.
Fook Kin is a collaboration between The Muttons — DJ Justin Ang and Vernon A, FatBoys the burger joint and Roast Paradise, that much talked about Cantonese Roast meats stall located in Old Airport Road Food Centre.
We've already done a pretty in-depth review of Roast Paradise.
Essentially the same food from Roast Paradise is served at Fook Kin but the menu is much more extensive with drinks, beer and a wide selection of side dishes.
The decor is still in an upmarket, funky millennial style with updated retro fittings like marble tabletops, birdcage lamps and blue porcelain bowls.
The main improvements are in the food.
Their one dish meals like The Roast Paradise ($10.80) is a very hearty lunch option even for a big eater. The recipe is still the same — minced meat noodles with half a ramen egg and a trio of roast meats — but the portions have gotten a bit bigger and the meats are cut into bigger chunks.
The char siu is predictably excellent with a nice charring, generous fat to meat ratio and a balanced sweet savoury flavour. The roast pork is cut in bigger chunks, with reasonably moist meat. There is crispy skin but we would have liked a little more of a crunch.
The roast duck was always the weakest of the roast meats and it still is, but the execution is better than before.
The duck is advertised to be massaged with 18 herbs, spices and slow-roasted over charcoal fire and served with Angelica Herb Sauce (Dang Gui).
Back then, the herb flavours were not so prominent.
Fook Kin has remedied that but the overall flavour and seasoning levels (depending on which part of the duck you get) are quite delicate, especially compared with their roast pork and char siu.
It also doesn't help that the texture while decent, could be a little more tender.
On a brighter note, a big shoutout especially to their noodle options ($3).
Over at Roast Paradise, it is known as Hakka Noodles but at Fook Kin, it is simply Mee Pok (flat egg noodles) or Mee Kia (thin egg noodles), but they are definitely no slouch flavour-wise.
Lightly flavoured with sweet chilli paste, lard oil and minced meat, noodles come springy and the flavouring works well with or without the roast meats — very nicely balanced.
Among the side dishes, the Triple Happiness Tofu ($9.80) — soft tofu in a delicate moreish savoury brown sauce and topped with pork floss, Ikura (fish eggs), century egg and salted egg is a winner and provides a fresher, lighter taste contrast too the heavier rich roast meats.
The Golden Lotus Roots Crisps ($7.80) — thin lotus root slices deep fried and drizzled with an intense salted egg yolk gravy — is also another rich, flavour-packed win which goes great with drinks.
Forget level 35 chicken wings. We want to have our hot, spicy foods and eat it too! We believe spicy dishes should have a good dose of chilli kick, but not too fiery that it numbs all your senses and you can't taste anything. You may cry, jump off your seat, guzzle water like beer or go speechless with some of the dishes here, but if you survive the tongue-scorching experience, you may beg for more.
---
This archived article appeared in an earlier version of HungryGoWhere and may not be up-to-date. To alert us to outdated information, please contact us here.