Chey Sua Carrot Cake: Heritage hawker sells the white version only!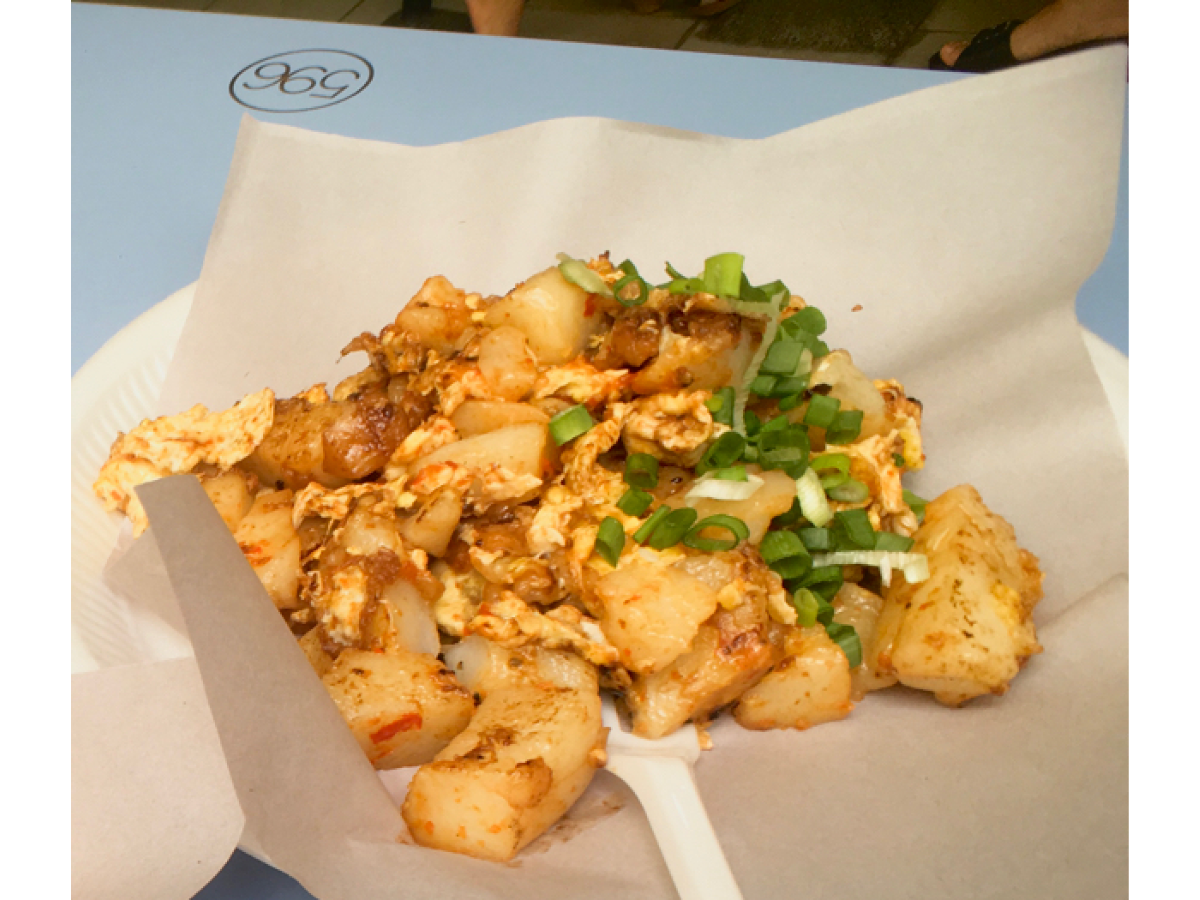 One of the best carrot cakes in Singapore can be had at Chey Sua Carrot Cake for as little as $2.50, but they only sell the white version.
Black chai tow kway lovers are out of luck unfortunately.
The pushcart business was started by Tay Hoe Seng in 1950 at Serangoon Gardens. In 1972, the stall moved to Chomp Chomp Food Centre before moving once again to their current location at Toa Payoh Lorong 1 Food Centre in 1973.
Tay's daughters — Shirley, 62 and Grace, 55 — took over the stall in 1991 and are currently handling the stall.
Chey Sua are one of the last remaining handful of carrot cake stalls that still make their own rice cakes from scratch. A touch of grated carrot is added into the mix and are steamed on-site before being fried.
The other highlight about the carrot cake ($2.50/3/4) here is the way it is fried.
The rice cake is cut up into small cubes then covered in an egg omelette mixture and left to fry on the pan longer for a crispy texture.
The effect is a beautiful oil-rich mix of soft melt-in-your-mouth kueh and crispy egg in every bite.
A couple of niggles is that even though there is chye poh (preserved radish) in every bite, some might like it a little more savoury.
If you order the carrot cake spicy, the sambal chilli is a little on the sweet side. Some might not like that.
Come early as the waiting time for this stall can be long — 20 minutes or an hour over the late mornings on weekends.
---