Chef Kang's: The One-Michelin Star restaurant that won't break the bank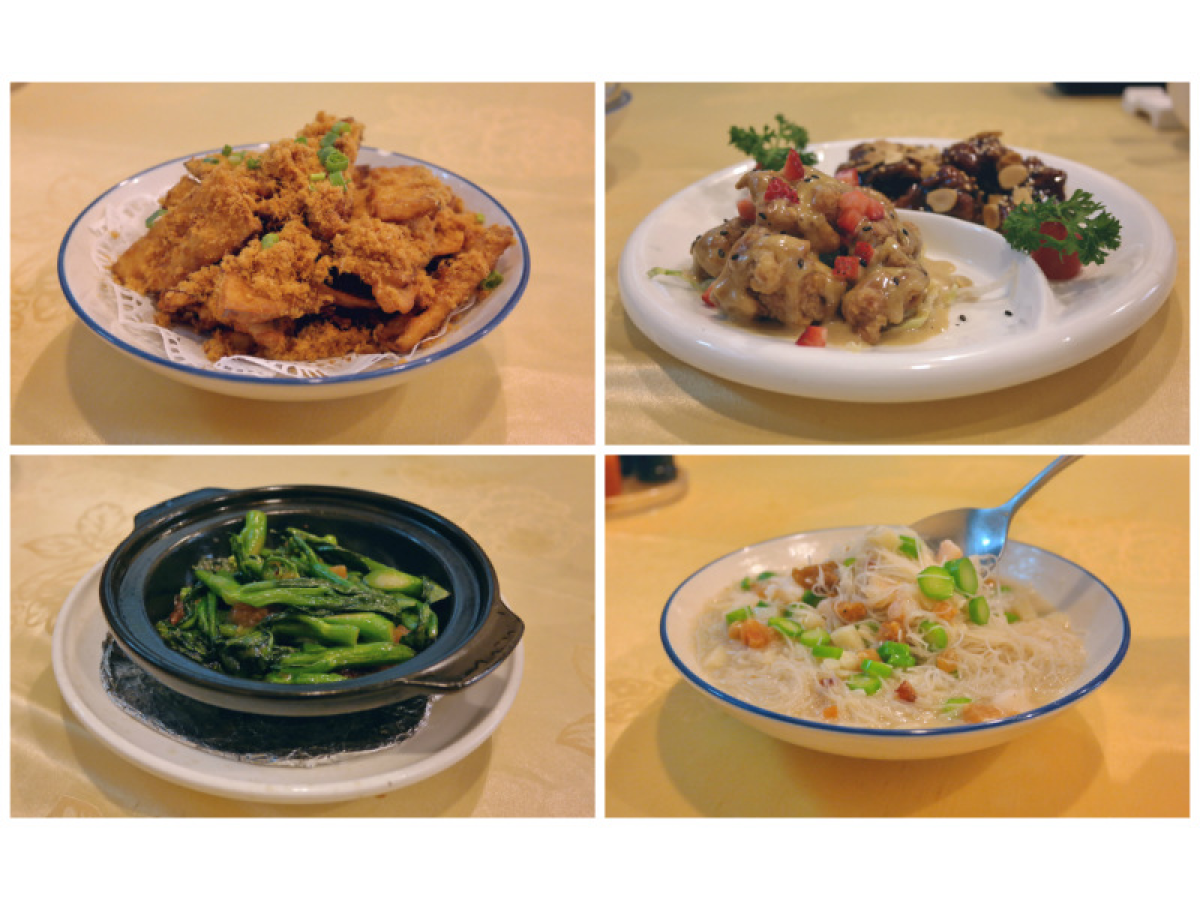 Whilst Chef Ang Song Kang said that he never expected to receive a Michelin star (they are one of the 11 new recipients in 2017) , his road to success was fraught with many challenges. The 53-year-old has experienced his fair share of hardships, including having to close down his first F&B business, Canton Wok, in 2002. Following a failed business venture in China, he also filed for bankruptcy in 2009. Chef Kang proceeded to work at several restaurants (including Canton Kitchen and Canton Recipes House) before embarking on his own F&B venture again with his namesake, Chef Kang's.
Located within walking distance of Little India MRT, Chef Kang's is an intimate, 40-seater space. There are just two chefs that helm the kitchen, and Chef Kang personally prepares every dish that his customers order. Because he's currently undergoing treatment for cancer, however, he's forced to close the restaurant on days when he's feeling unwell – so be sure to call ahead to make sure they're open before making a trip down.
Chef Kang is known for his Omakase Menu, which is priced at $80 onwards per pax for lunch and $120 onwards per pax for dinner, both with a minimum of four pax to order. For those who find this pricey, however, the dishes on the ala carte menu are more affordable, and equally delicious.
Topping our list of recommendations is the Fried Eggplant with Pork Floss ($28 onwards), which is eggplant like we've never tasted it before. Forget the typical oil-laden eggplant dishes that you find at zichar stalls – Chef Kang's rendition is crispy and dry on the outside, and soft and juicy on the inside. The highly fragrant and aromatic pork floss is also a great addition to the dish, and complements the eggplant well without stealing the show.
Another must-try is the Sauteed Kailan With Prawn Paste ($28 onwards) – this will blow you away. At first glance, this dish looks rather wet and gloopy, but given how flavourful and potent the prawn paste sauce is, your first mouthful is all it takes for that initial impression to be completely reversed. Special mention goes to the crispy pork skin bits and the melty garlic pieces in the sauce; we've never particularly liked kailan, but this dish is show-stopping enough to convert even the most stubborn carnivorous eater.
For those of you who can't live without carbs, also order the Simmered Rice Noodles in Superior Stock ($25 onwards), which makes Sembawang White Beehoon look like a joke. This is chock full of ingredients such as crunchy kailan pieces, and prawn and scallop bits, but the star of the dish is undoubtedly the "superior stock" – this is double boiled chicken soup made with a special in-house recipe. The Simmered Rice Noodles is undoubtedly comfort food at its best – and if this stock is commercially available, we'd be the first to get in line and buy an entire carton. 
Our least favourite dish of the night was the Signature Dual Flavours Pork Ribs ($28 onwards). Comprising of pork ribs in mustard sauce as well as coffee sauce, this dish wasn't bad per se, but it paled in comparison to the other more outstanding dishes that we tried. Out of the two flavours, we preferred the mustard sauce; the coffee sauce was a tad too sweet for our liking, and some pieces seemed to be sweeter than others.
In a nutshell: Chef Kang's is too good to miss out on. Yes, diners these days face an increasingly large array of cuisines to choose from, including "exotic" and less mainstream options such as Caribbean, Lebanese and Russian food. There's also a noticeable trend towards good looking or Instagrammable food, which Chinese food doesn't tend to be. But with traditional Chinese restaurants as stand-out as Chef Kang's, we're confident that Chinese cuisine is still relevant in today's food scene. Chef Kang, we'll be back for more!
---
This archived article appeared in an earlier version of HungryGoWhere and may not be up-to-date. To alert us to outdated information, please contact us here.