10 Best Food buys from Mustafa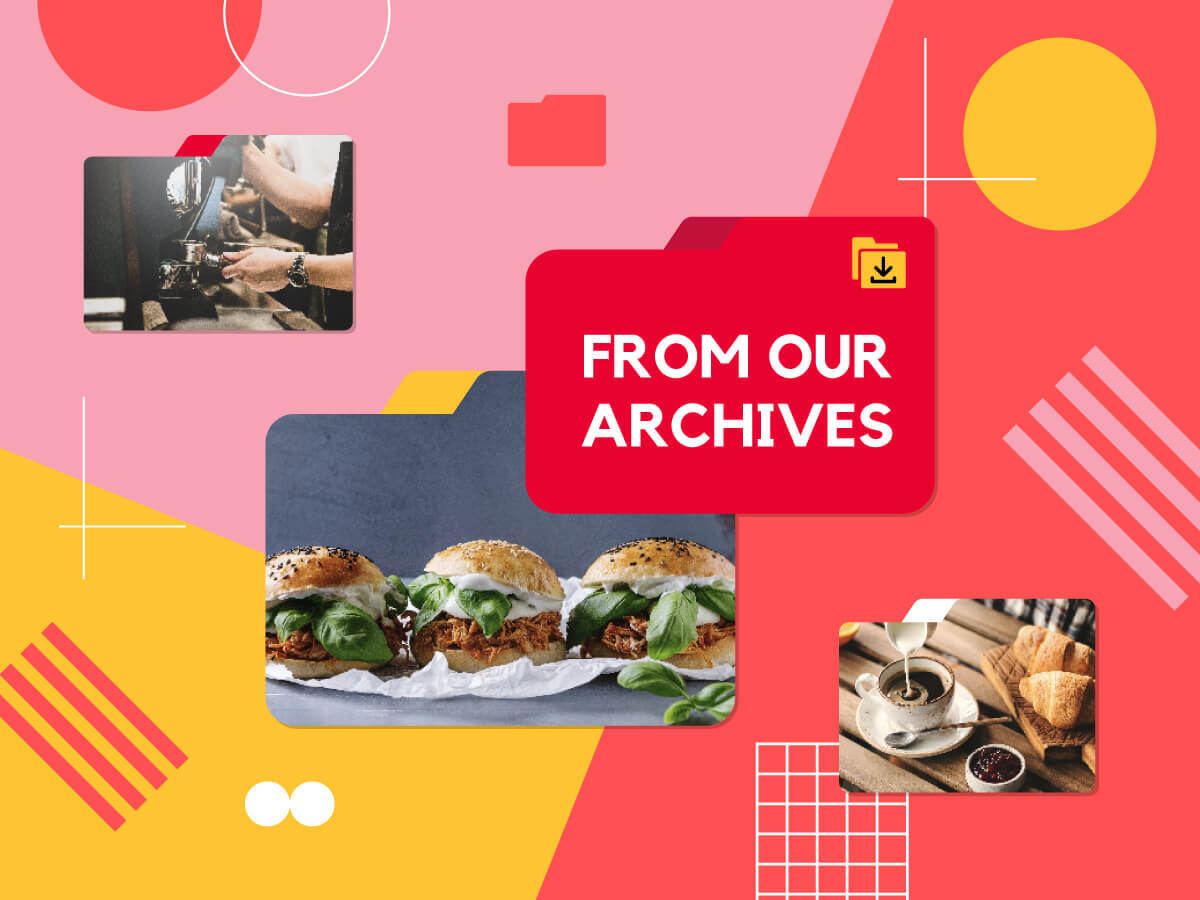 If you cannot find it at Mustafa, it doesn't exist.
Mustafa Center is a mammoth, 24-hour, grocery-to-gold retailer, in chaotic Little India. On the upper floors of its new annex, the Mustafa supermarket is a treasure trove of spices, produce, convenience foods and more, characterised by a what-you-see-is-what-you-get display. We scoured through infinite options to bring you the 10 best buys—some of these you never knew you needed, until now!
Powdered black salt
Said to have brilliant Ayurvedic properties, and a better choice for a low salt diet—Mumtaz black salt ($2.40), which in its powdered form looks pink/orange, is great for digestive disorders and to keep blood pressure in check. It has a distinct sour taste and is used often to flavour fruit juices and makes for a mean lemonade ingredient.
Tip: Use when you want to a kick in your home-made Mojito.
Chili cheese naan
A mind-boggling variety of naan (oven-baked flatbread) are packed into the Mustafa freezers. It was hard to choose but Ashoka's mini chilli cheese naan ($2.40) came out tops for taste and ingenuity. Fluffy soft bread, stuffed with delish processed cheese flavored with green chillies and spices—it really is a meal in itself. All you need is a microwave, and a little butter for brushing. For those less adventurous, you can go for the plain or garlic versions.
Cola
Here is something new for all cola connoisseurs. Thums Up ($0.80), owned by Coca Cola in India, is a stronger, fizzier and all around more robust cola and a great accompaniment to a meal of spicy chicken tikka (bite-sized chicken pieces cooked with yoghurt and spices) or briyani, some say it has a slight betel nut tang, and is preferred for its mildly unsweetened flavour. Spotted only at Mustafa in Singapore, it can be bought in a six pack as well.
Tip: Goes well with whiskey, if that is your kind of drink.
Green chilli sauce
The Ching's Secret green chilli sauce ($2.90) is exclusive to Mustafa and a staple condiment at hawker stalls in India. This blend of pulverised green chillies may look unappetising, but great when drizzled over a bowl of noodles or doused over greasy fried foods. 
Tip: Try it with a potato curry puff, available at Mustafa's ground-floor cafe
Mangoes
In the Indian sub-continent the mango is the king of fruits. At Mustafa, the sweet aroma hits as you approach the fresh produce section. Expect baskets of mango varieties from India, Pakistan, Taiwan and Thailand. We spotted Thai mangoes as big as sports shoes and the pulpy Chaunsa from Pakistan—the one from which you 'drink' the flesh directly by biting through the skin. Prices begin at $4.90 per kilo and can go up to $27.90.
Tip: For all-round intense flavor, splurge on a case of the Alphonsos.
Premium quality figs
Not only do these make for healthy snacks, the elegantly packaged goodies make for gorgeous gifts. Our pick is the silver etched box of Tari's Premium Quality Dried Figs ($4.90)y. The figs even come diced, coated with chocolate and stuffed with nuts.
Rose water
The best-kept secret from grandma's beauty stash can be bought for $1.50. Chilled Calcutta rose water can be used as a toner or as an after sun-splash as it is highly anti-inflammatory and has a cooling effect on sensitive skin. Freeze in ice cube trays and rub rose ice on your face for a quick skin spa. 
TIP: Rose water may be used for aromatherapy, and to add perfume to food. You can also add a few drops to a pot of briyani.
Saffron
Tucked away on a tiny shelf between the dry spices and canned drinks, is the most elusive spice of them all. Packaged in boxes of 1- or 2-grams, the vibrant red threads of saffron emit an aroma even when tightly sealed. The best ones to buy are the Iranian Sargol variety ($10.90)—1 gram is more than enough—a few strands are all you need to flavour an Indian dessert or stir into a risotto. Saffron brings out the best in mascarpone cheese; marry the two to make a killer pasta sauce.
Shrikhand
Amul's shrikhand (strained yogurt, $4.50) is made of fresh curd, cream and sugar. Semi-soft, this thicker-than-yoghurt healthy dessert has a sweetish sour taste that's hard to beat. Available in almond and saffron flavors, the almond variety has actual pieces in it, but we like the luxe saffron for its heady aroma.
Tea spice mix
While age-old establishments around Serangoon Road claim to brew their tea for hours on end with cloves, cardamom and nutmeg, you can have just as satisfying a brew at home with the Ramdev tea masala (spice mix, $2.20). Throw in a pinch of the stuff when brewing a cuppa or add ¼ teaspoon when blending an iced tea.  You will have to wander through Mustafa's labyrinthian aisles of spices to fish this one out. Trust us, you will not be disappointed.
---
This archived article appeared in an earlier version of HungryGoWhere and may not be up-to-date. To alert us to outdated information, please contact us here.