Baking Italian white bread with IO: Italian Osteria's Chef Anna Borassi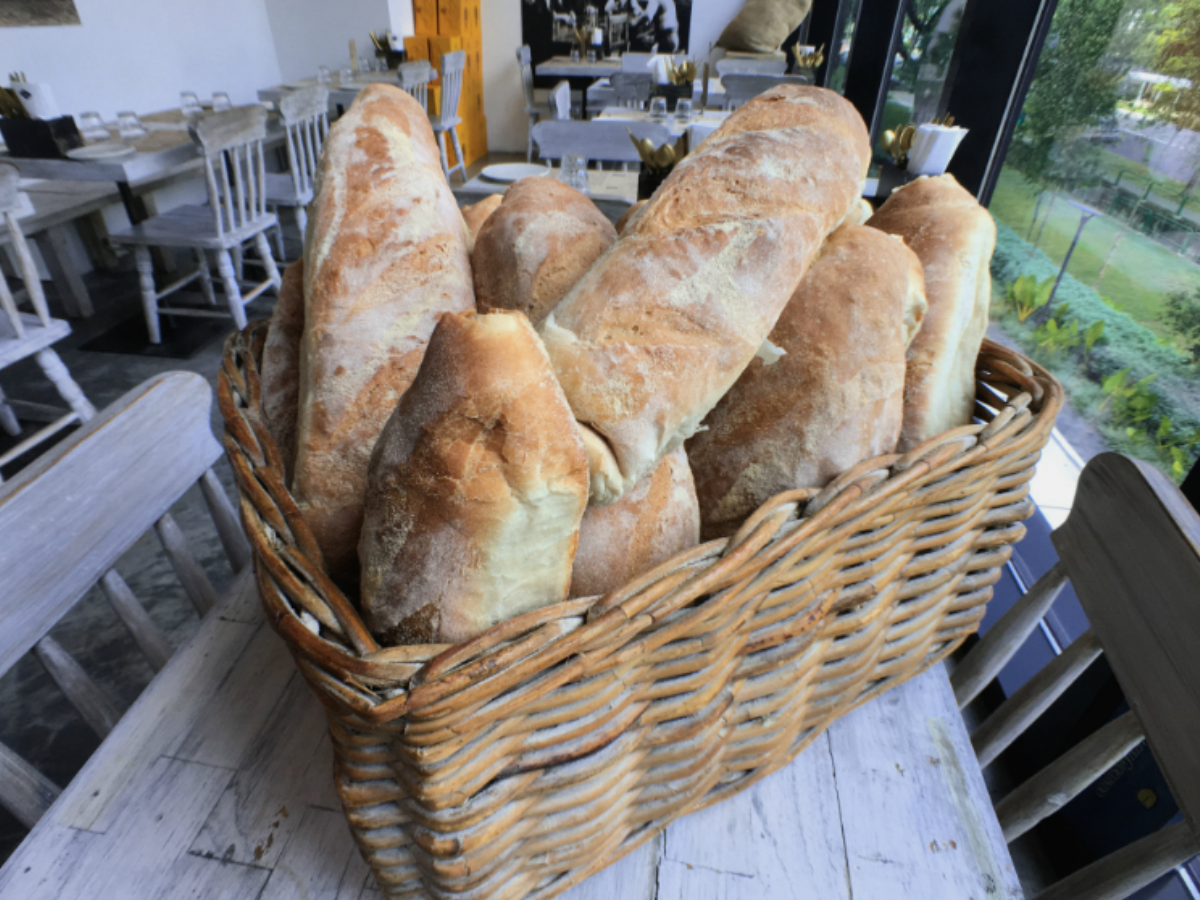 If you know a thing or two about Italian food in Singapore, you'll know that IO Italian Osteria — which opened at the end of 2014 — has been garnering quite a bit of attention for its gutsy dishes that centre around unusual Italian street food classics.
It is also one of the few — if the only — Italian restaurants in Singapore that bake their own Italian bread in-house on a daily basis. Which is why whenever you dine at their restaurant or buy takeaway bread from their counter, there is always a certain level of freshness to their bread which can't be found in the bread at other Italian restaurants in Singapore.
HungryGoWhere spent a morning with Anna Borassi — executive chef of Sicilia Mia group (which manages IO Italian Osteria and also Etna Italian Restaurant) — who showed us how to make basic pane bianco (white bread), a staple bread in many Italian meals.
She also shared her recipe for the well-loved bread:
Pane Blanco (Italian white bread)
20 per cent mother dough (typically half water, half wheat flour and yeast)
80 per cent flour
water with ice (slightly more than half the volume of the dough plus flour)
salt (10-15% of total volume)
Malt syrup or honey (two percent of total volume)
Method

1. Mix mother dough, flour and water together until it forms a smooth and soft dough like a baby's bottom.
2. Add salt, malt syrup and mix well.
3. Let the dough rest until it has doubled in size and you may shape the dough individually with love at 600gm each.
4. Bake at 230 degrees for 50 minutes to an hour or until nicely brown
The hallmark of a good, well-done pane bianco? The crust has to have a light crispness when you press into it, says Borassi and the crumb (interior of a bread) a healthy level of moisture and elasticity to it. Enjoy!
---
This archived article appeared in an earlier version of HungryGoWhere and may not be up-to-date. To alert us to outdated information, please contact us here.