5 Halal Caterers for your Hari Raya festive feast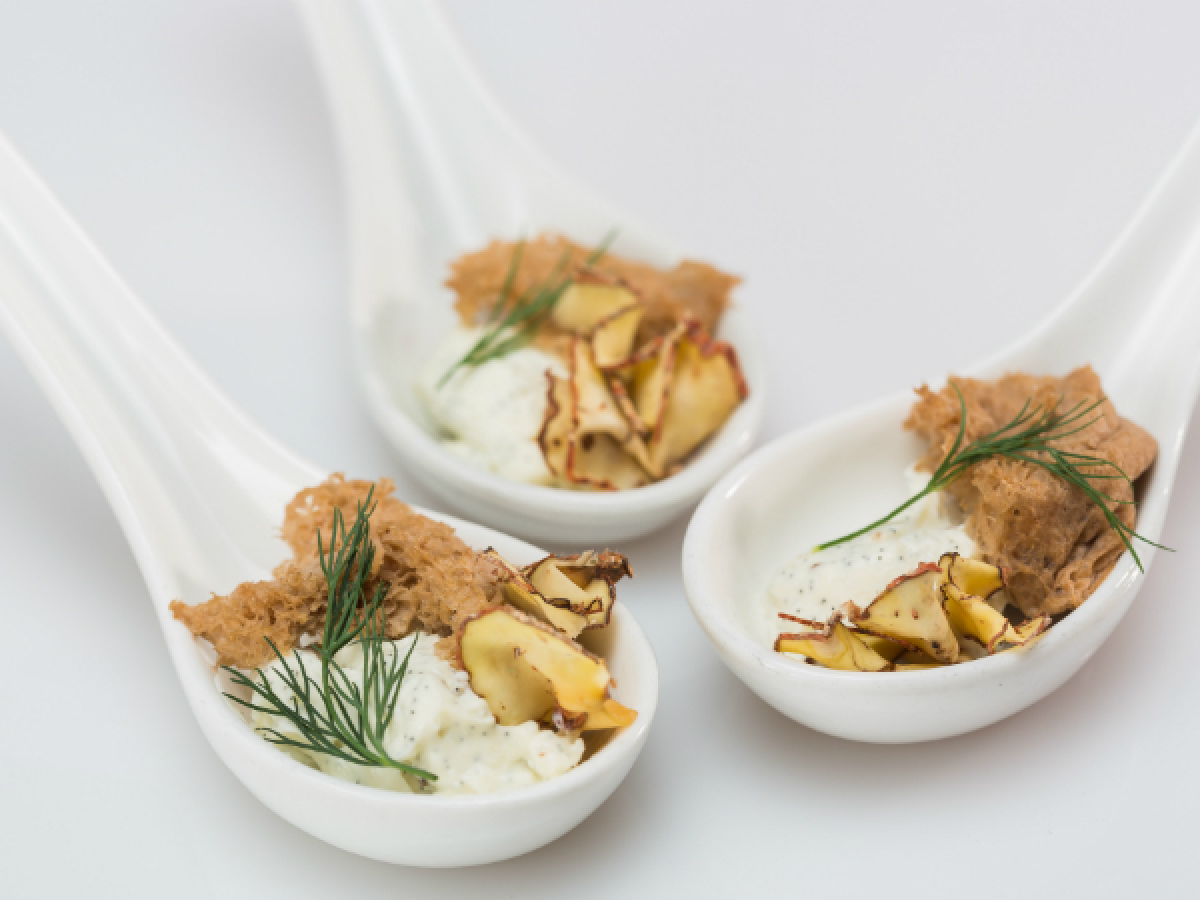 As most festive gatherings go, preparing a Hari Raya dinner party will often involve some shedding of blood, sweat and tears. Choose to let go of the small battles and opt for a caterer instead. Not only is the caterer an expert on the logistics needed, he or she also provides a selection of familiar menus, especially if it is the catering arm of your favourite Malay restaurant. So take some time off and let these guys do all the work—you deserve it.
Zac's Butchery & Deli
For the meat lovers
You'll be hard-pressed to find halal foie gras anywhere else — this deli makes it possible. While it may not be the go-to choice for your more senior relatives, we're quite sure your yuppie cousins will appreciate some variety. Zac's is also your halal solution for quality beef, angus, wagyu, lamb and venison from Australia and New Zealand. These guys are meat lovers at heart, providing barbecue packages for those who prefer a festive grill. The Mediterranean package ($180 for 14 persons) not only provides beef koftas, lamb Marquez sausages, chicken shish kebabs and lamb cutlets, it also comes with appetisers such as pita breads, Greek salads and hummus dips. Fancy a roasted lamb ($700 for 30 persons) and chicken shawarma station ($750 for 100 persons)? Zac's provides these as well, along with a personal chef for the ultimate carve.
Zac's Butchery & Deli | Address: 16 Woodlands Terrace, Woodlands East Industrial Estate | Tel: 62845979
Oh's Farm Catering
For the fancy diners
If you are pulling out all the stops for an all-frills dining affair, choose Oh's Farm Catering. It has three offerings from the Hari Raya menu (minimum 30 persons, $11.90 per person, $40 for delivery). Starters include a zesty salad of marinated cucumber, pineapple, shredded carrot and chilli tossed with grated peanuts and lime juice. The heartier dishes are familiar comfort food such as chicken wing sambal, beef rendang, sambal goreng and fish otah served with briyani. End your traditional meal with a choice of either a chilled sago gula melaka (mini starch balls with palm sugar) or green bean soup. Other options allow you to swap the mains for curry samosa and turmeric rice. This is run by the same guys behind the VIP tables at Diner en Blanc in 2013, so you may even choose to erect stalls with decoration, music and chefs for culinary demonstrations. Think large-scale open houses for this one, where you invite relatives you didn't even know you have.
Oh's Farm Catering | Address: 8A Admiralty Street, #05-07 Foodxchange @ Admiralty | Tel: 64488878
Dapur Ummi Abdullah
For a traditional taste  
This social media darling (its Facebook page has more than 18,000 "likes") was recently featured on television for providing an ideal dinner solution for busy mothers during the fasting month. Operating mostly through Facebook, it updates its menus monthly, with a new one released half a month before official roll-out, talk about being on-the-ball. Specialising in tiffin lunch and dinner as well as communal meals served in large circular trays, it still champions traditional rituals, just like the way you would be served in a mosque or kampung (village). Past tiffin meals featured rojak bandung, mee rebus, laksa lemak and nasi minyak sets. A favourite is the nasi ambeng platter set (big platter, $55 for four to six persons; small platter, $28 for two to three persons). It consists of white rice with sides of ayam kalio (chicken in coconut gravy), beef rendang, sambal sotong (chilli squid), Balinese-style fish sambal, Javanese-style sambal goreng, raw vegetables, anchovy and peanut sambal, telur belado (egg with chilli marinade), assam eel, dried fish, bagedil (potato patty), paru (beef lung), sambal belachan (chilli paste) and serunding (sauteed grated coconut).
Dapur Ummi Abdullah | Address: 59C Jalan Malu Malu | Tel: 67554225
Rumah Makan Minang
For Indonesian food fans 
This institution has held its fort since 1954, and are the trusted purveyors of food from the Minangkabau region of Indonesia. The Hari Raya menu ($50 for delivery) is a full-fledged affair offering local Malay and Indonesian dishes. Thai white rice is served alongside beef rendang, king prawns in sambal petai (beans with chilli), sambal goreng, bagedil, serunding, lontong (vegetables, rice cubes and beancurd in coocnut gravy), ayam masak opor (braised chicken in coconut milk), paru belado (beef lung with chilli marinade), sambal egg, and sayur lemak padang (vegetables in cocunut gravy). An assortment of Malay kuehs or pastries complete the meal. With a display table accented with batik cloth, your dining area will be transformed to look like a warung (cafe), sights and smells included.
Rumah Makan Minang | Address: 18 & 18A Kandahar Street | Tel: 62944805
Amici
For western food lovers
For a non-traditional shindig, opt for Amici's western menu sets. A household name in the catering business, it has evolved from its debut as an Italian restaurant 12 years ago. This Hari Raya season, it is promoting three of its western three-course sets as an alternative to festive fare, because as it turns out, you can have one too many beef rendang dishes. Menu C ($29 for 30 persons) is the most expensive of the trio. It includes a starter of tomato basil cheese salad along with a clam chowder soup served with crispy crostini. Entrees include baked rosemary baby potatoes, roasted beef tenderloin, roasted zucchini and capsicum and breaded fish. Desserts come in cute tiramisu shooters, while the drink of choice can be either a selection of ice teas or mocktails. You may also choose to have porcelain crockery and utensils as yoru buffet setup, along with a coffee machine or a uniformed butler service crew.
Amici | Address: 8A Admiralty Street #07-17 | Tel: 65425679
---
This archived article appeared in an earlier version of HungryGoWhere and may not be up-to-date. To alert us to outdated information, please contact us here.