Hair loss diet: What hawker foods to avoid and what to go for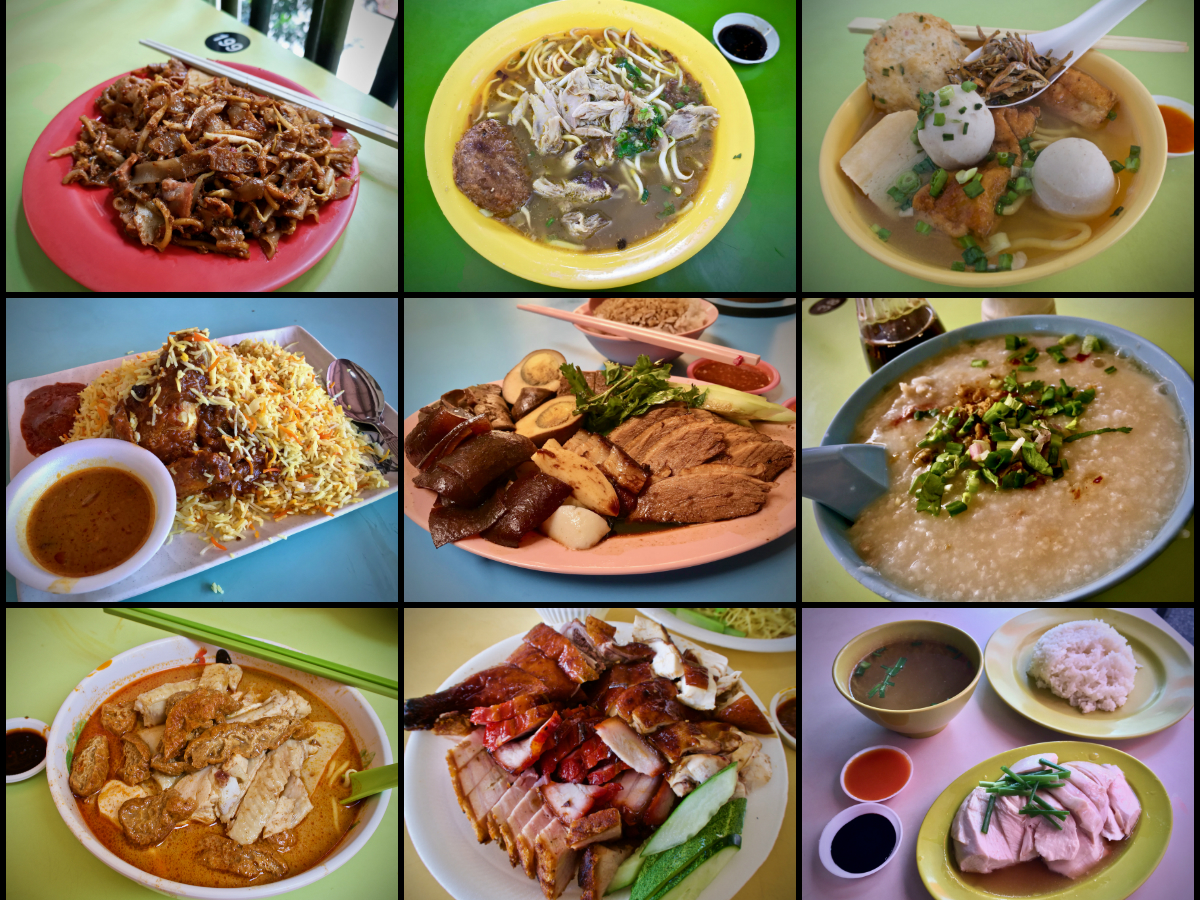 It wouldn't be any stretch of the truth to say that everyone in Singapore loves hawker food. Cheap, good and tasty, quite a few people eat it every single meal of every single day.
But what if your hawker habits start to affect your body in a negative way?
When you're starting to notice hair strands falling onto the plate of oyster omelette every time you patronise your favourite hawker stall that is when you had better start thinking about your diet.
"If you're noticing a lot of loose hair strands when you're shampooing, brushing your hair or even hair strands on your bed in the morning, those are sure signs of hair loss," said Pooja Chhabra, who's been a trichologist – specialist in hair & scalp at TK TrichoKare for numerous years.
If a person is losing more than 100 hair strands a day, that is definitely a cause for concern.
Visual signs of hair loss are different for men and women.
For men, male pattern hair loss is easy to notice, starting with a receding hairline around the temples and a thinning of the crown area. For women, usually the thinning of hair occurs at the parting of hair and outwards.
According to Pooja, the causes of hair loss are varied, with stress being singled out as the primary factor in Singapore followed by diet.
Foods which are processed, have a lot of preservatives, high in MSG, salt, sugar and oil, generally should be avoided.
"If a food has little nutritional value and a high calorie value, your body has to work harder to break down the food. That means less energy going towards body functions like healthy hair growth and providing better nutrition and oxygen to your hair," she said.
LIST OF HAWKER FOOD TO LOOK OUT FOR
Here at HungryGoWhere, we've put our heads together to compile a list of dishes which you should or should not eat at a hawker centre or food court if you want a healthier head of hair:
Dishes to avoid: Char kway teow, roti prata, laksa, oyster omelette, nasi biryani, carrot cake, satay
Dishes to go for: Fish/pork/liver porridge, mee siam, beef/fish noodle soup, ban mian, chicken rice, bak chor mee soup
Borderline cases (dishes which are okay depending on the portion and salt/sugar content) : Mee soto, braised duck rice, bak chor mee dry, BBQ chicken wings, Cantonese roasted meats
For nasi padang and chinese economic rice, there are too many dishes to list but the same rules of avoiding fried foods and foods high in salt, sugar and MSG apply here.
Fried chicken, sweet and sour pork and rendang dishes are absolute no no's. Dishes to go for include ikan assam pedas, steamed egg, urap, stir-fried vegetables and sup bunt (oxtail soup).
"Overall, if you stick to a healthy diet with wholesome foods with lots of fruits and vegetables, it will help with hair loss immensely," she said.
DIET IS ONE OF THE ESSENTIAL FACTOR IN HAIR LOSS
However, diet is but one factor in the overall equation that is hair loss. There are other factors which can contribute to hair loss like stress, possible skin or medical conditions like hyperthyroidism, food allergies and pertaining specifically to men, male pattern baldness.
Which is why people have been approaching hair experts like TrichoKare for a complete, holistic solution for their hair loss problems.
When you sit down to consult a trichologist at TrichoKare, you are drilled on your lifestyle habits before your hair and scalp is carefully analysed using a specialised lens that magnifies up to 200 per cent.
Then your hair treatment — which uses cutting edge European herbal hair remedies — is individually customised based on your hair and scalp conditions.
The first step of the hair treatment is the Customised Premium European Herbal Scalp Masque which helps to detox the scalp and remove impurities and excess sebum (the secretions which contribute to oily hair).
Followed by a revitalising hair bath which helps the scalp achieve optimum sebum balance and to keep it feeling refreshed and stress-free. The hot pad relaxation after helps to reduce stress and promote relaxation even further.
TrichoKare has also developed a unique three-step process in their treatment called TriOxy.
Named Oxy Peel, OxyJet and OxyNutrient, these steps are administered during the treatment and help to prevent follicle ducts from being congested, accelerate the scalp's cell metabolism and improve blood circulation, as well as providing nutrients and boost hydration to the scalp.
The final stage of Photodynamic Therapy uses laser light technology to aid hair regeneration and help accelerate healing.
But what matters are the final results and if you've never been through a TrichoKare treatment before, it almost feels that a blanket of grime has been lifted off and your hair and scalp will immediately feel squeaky clean!
Exclusively for HungryGoWhere readers, experience Trichokare award-winning Hair & Scalp treatment @ only $40 NETT, plus receive FREEE Hair Care Kit + FREE HairGro Serum (U.P. $758).
---
This archived article appeared in an earlier version of HungryGoWhere and may not be up-to-date. To alert us to outdated information, please contact us here.