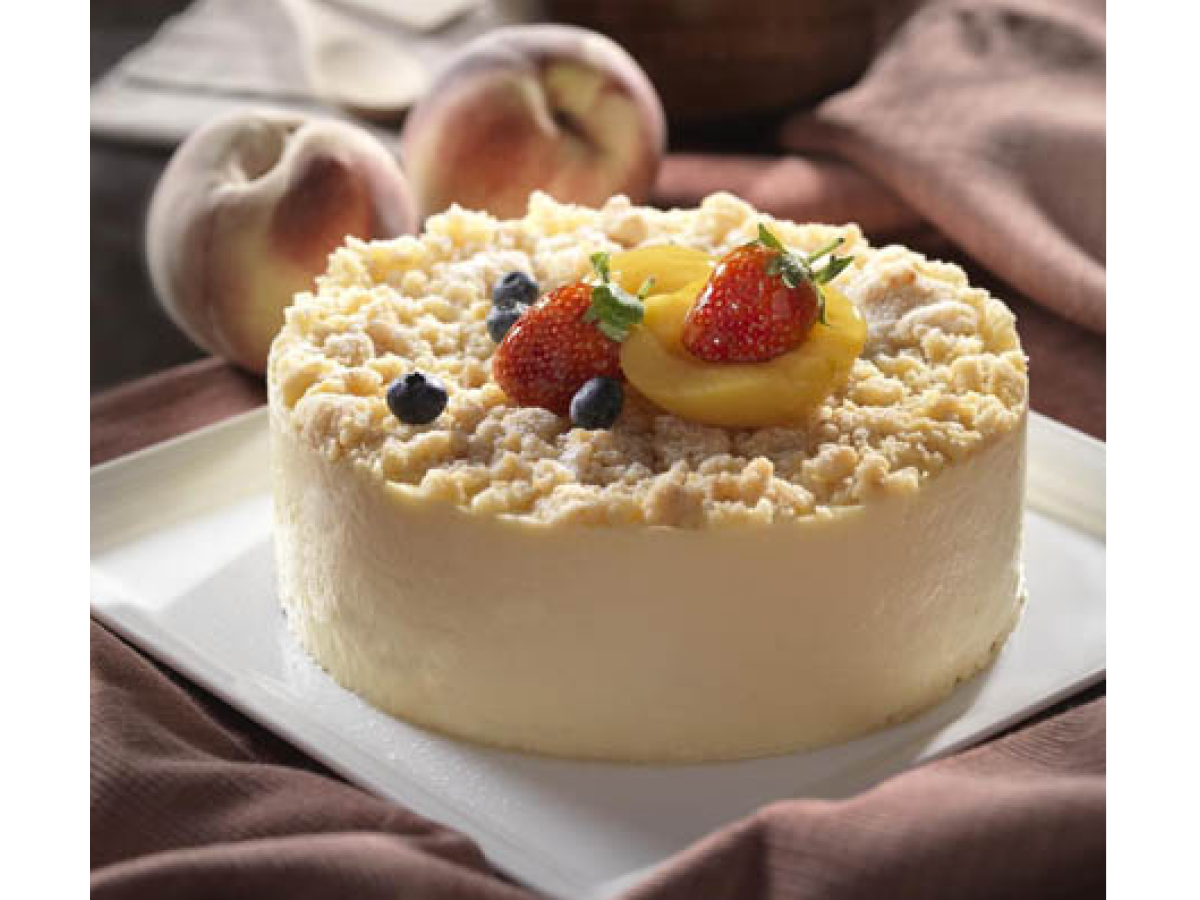 It doesn't matter that you've just sat through an eight-course Chinese meal. At the end of it, when the sweets menu's passed around, we all know that there's always room for dessert. That's why for those with a sweet tooth, dessert buffets are heaven on Earth, because what is commonly the last course is now the appetiser and entrée as well! So whether you're seeking some place to hit that sugar high or looking for inspiration on where to take your date this Valentine's Day, here are some of the best dessert buffets in town that are bound to satisfy even the most die-hard dessert fan!
The Club EDITOR'S PICK!
Sands SkyPark, Level 57, Marina Bay Sands
Tel: 66888858
Opening hours: Daily: 8pm-12am
The sweet deal: Launched in December 2009, the buffet so aptly named The Chocolate Bar is a full-blown chocolate experience with the unbeatable view from the Sands SkyPark. It costs $38++ per person, or $54++ per person, with a glass of champagne. Reservations are highly recommended.
Why it's worth the calories: If you're a chocolate lover, this is the buffet for you. The Chocolate Bar offers 57 chocolate-themed desserts, hand crafted by executive pastry chef Alejandro Luna and his team. Chef Luna is an experienced dessert specialist who started baking when he was just 14 years old. He has trained under pastry giants like Pierre Herme and worked in the Mandarin Oriental in New York and Wynn Las Vegas.
Together with his team, they use more than 250kg worth of chocolate–from over 20 varieties–each week to create desserts such as chocolate bread and butter pudding, strawberry-white chocolate ganache lychee pannacotta and chocolate & basil tomato-strawberry confit. There are also two 'live' stations serving two dessert favourites, the salted caramel fondant and churros con chocolate. With yummy-sounding desserts like these, the magnificent view that you get from the SkyPark will be made even sweeter.
Must tries: Rosemary-milk chocolate cappuccino (served in a cup with a dash of chocolate powder, the drink first 'intoxicates' you with the refreshing rosemary-flavoured foam which gives way to a satisfying layer of rich milk chocolate mousse), steamed chocolate crème, banana chutney, (a ganache-based dessert of chocolate which is steamed with banana leaves and a bite of banana chutney).
Basilico
Level 2, Regent Singapore, 1 Cuscaden Road
Tel: 67253232
Opening hours: Mon-Sun: 12pm-2.30pm, 6.30pm-10pm
The sweet deal: Savour an all-you-can-eat spread of Italian specialty desserts here at $15++ per person during lunch and dinner (Mon-Sat: lunch and dinner, Sun: dinner only). But why not make it more bang for your buck by opting for the buffet lunch, which includes the dessert buffet. This option costs $39++ per person from Monday to Friday and $42++ per person on Saturday. For dinner, guests have the option of combining the dessert buffet with an antipasti buffet and a main course for $65++ per person.
Why it's worth the calories: There are 15 types of desserts that go on rotation, including six flavours of homemade Italian gelato, cupped desserts, cookies and pastries. The best part? This is a truly authentic Italian dessert experience as the recipes come from the restaurant's three Italian chefs, with some from their mothers and grandmothers. This Regent hotel restaurant also exchanges dessert recipes with other hotels within the Four Seasons Hotels group worldwide.
Must tries: Vin santo (an Italian dessert wine) gelato, tomato and basil sorbet, sfogliatelle (a layered pastry filled with lemon ricotta cheese and candied fruit, a specialty of Naples).
One-Ninety
Four Seasons Hotel Singapore, 190 Orchard Boulevard
Tel: 67341110
Opening hours: Daily: 6.30am-10.30am, 11.30am-2.30pm, 6.30pm-10.30pm; Sat high tea: 12pm-3pm; Sun brunch: 12pm-3pm
The sweet deal: Available from Monday to Friday, from 1230pm to 2.30pm, this buffet consists of an intimate but high quality selection of cakes, pastries and dainty cups of sweetness. If you're feeling ravenous, go for the One Ninety Lunch Buffet, which consists of a main course and unlimited appetisers and desserts ($48++ per person).
Why it's worth the calories: Served in the dimly lit and very inviting ground floor restaurant, this dessert buffet is really a classic hotel dessert spread, and just the thing when you're in search of a familiar and comforting indulgence. Expect favourites such as bread and butter pudding, chocolate pot de crème and cheesecake.
Must tries: Lingon berry cheesecake, chocolate pot de crème
The Fullerton Singapore (Courtyard)
1 Fullerton Square
Tel: 68778129
Opening hours: Fri-Sat: 8pm-11pm
The sweet deal: This legendary buffet has been around for nine long years, so you know it's not just a one-hit wonder. It is available on Friday and Saturday evenings, from 8pm to 11pm and costs $38 per person or $42 per person, with a glass of dessert wine.
Why it's worth the calories: Served with unlimited coffee and tea, the buffet menu here is extensive and includes both classic and unique items such as the wasabi lime chocolate jelly, an innovative dessert with a refreshing bite, and the salted chocolate caramel tart. The highlight of this buffet, however, is the hot chocolate connoisseurs' bar, where a chef creates a bespoke cup of premium hot chocolate a la minute for guests who can choose from a selection of eight different percentages of cocoa. Now, that's what we call pure luxury.
Besides the chocolate buffet itself, guests can experience destination dining in one of Singapore's grandest conservation buildings, the former General Post Office.
Must tries: Wasabi lime chocolate jelly, cinnamon crunchy chocolate tart, salted chocolate caramel tart
Let's Sweets
Bugis Junction, #02-49
Plaza Singapura, #04-01 (inside Tokyo Walker)
Junction 8, #02-34/35/35A
Tel: 63380187 (Bugis Junction), 63339286 (Plaza Singapura)
Opening hours: Daily: 12pm-4.30pm, 5.30pm-10pm
The sweet deal: Japanese dessert-lovers, this is the place for you. Let's Sweets' three outlets at Plaza Singapura, Bugis Junction and Junction 8, features an extensive selection of more than 40 delicate Japanese creations, amidst a contemporary French-inspired décor. The trick here is that you may have to wolf your food down in double quick time if you want to sample every single item–you are allocated 80 minutes each for lunch ($15.80/$16.80) and dinner ($18.80/$19.80).
Why it's worth the calories: With some ingredients specially flown in from Japan, and a Japanese head pastry chef helming the menu, you can be sure you'll enjoy the authentic flavours of Japan here. Signature items include traditional snacks like the dango (Japanese dumpling) and the yokan (Japanese thick jelly dessert).
There are also 'live' cooking stations preparing items like crepes and waffles. And yes, like any true dessert buffet offering, there's the requisite chocolate fountain.
Besides the sweet stuff, there's also an interesting selection of savoury items, including 10 unique Japanese-inspired pizzas, the miso saba pizza, yakisoba pizza and the takoyaki pizza. Also, you can fill up on their chunky soups and pasta dishes.
Must tries: Panna cotta, chocolate lava cake, traditional Japanese snacks.
---
This archived article appeared in an earlier version of HungryGoWhere and may not be up-to-date. To alert us to outdated information, please contact us here.