Best Old-school Chicken Chop found!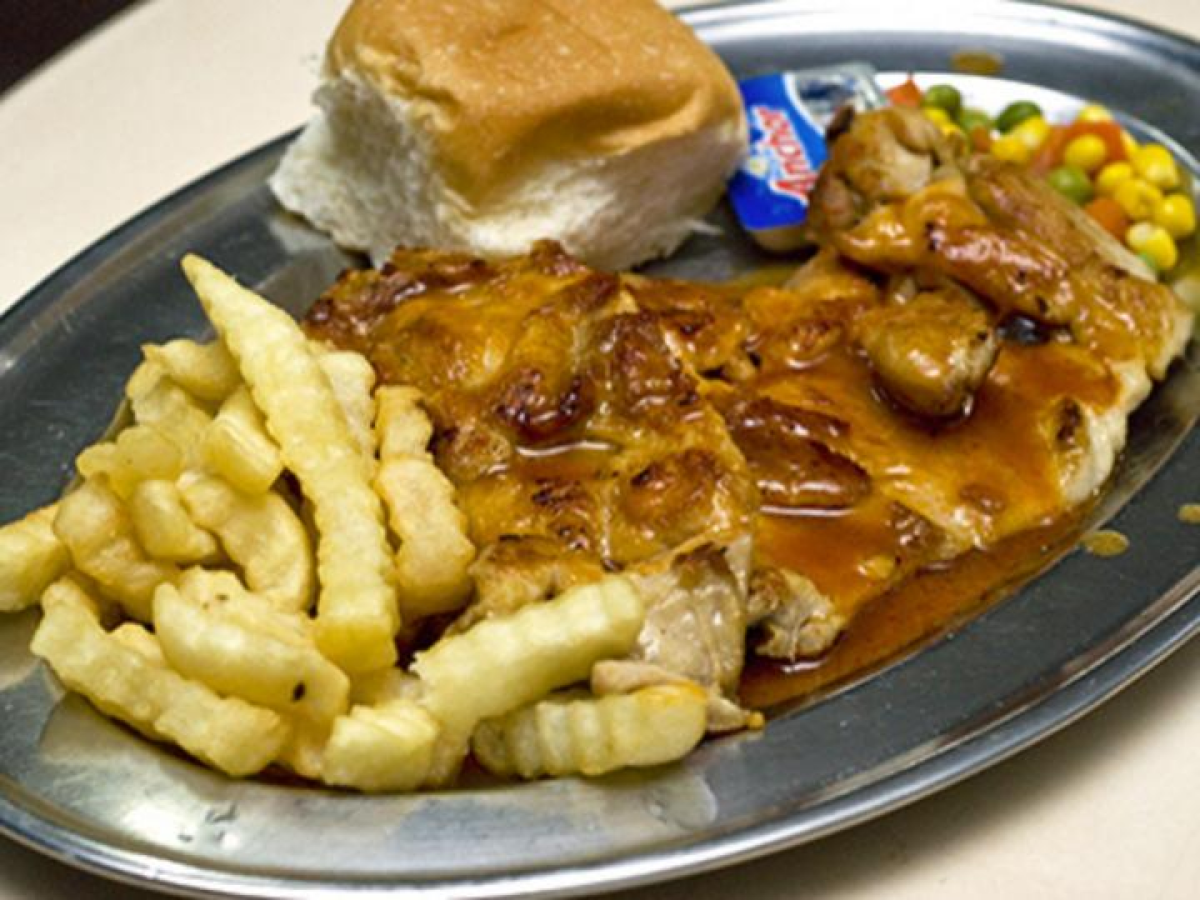 Like many of our hawker dishes, street-style western food is a unique part of our culinary heritage. These Western food stalls had a heavy Chinese influence, as the cooks who set up these stalls were mostly Hainanese chefs who had previously worked in colonial English restaurants and hotels.
For the past few decades, these Western food hawker stalls provided an affordable alternative for those wanting a taste of non-Asian cuisine. The menu comprised mainly of grilled meats, the all-time favorite being chicken chop.
For this edition of Tried & Tested, we pay homage to this disappearing breed of old-time Western food hawkers. Read on to see where you can find some of the best old-school grilled chicken chops in Singapore!
Tasty Barbeque Charcoal Grill EDITOR'S PICK!
40A Commonwealth Ave
#01-560
Opening hours: 6pm-10pm; closed on Sun
Price: $6.00
Rating: 4.5/5
Set up in 1976, Tasty Barbeque Charcoal Grill is now helmed by second generation cooks. Prices here are comparatively steeper, but they make up for it with generous portions. Each order includes two hearty pieces of juicy grilled boneless chicken leg.
The meat was gorgeously tender and juicy, but could have had more charred flavour. One can only imagine how much more sublime the result would be if they had continued to grill their meats over charcoal. The accompanying gravy was pleasantly sweet and mildly tangy, but we wished it had greater depth and savoury flavours.
Evidently, there was attention paid to both the main item and side dishes. The fries were well executed. Crisp on the outside with fluffy insides, the lightly salted fries were nicely executed. We especially loved the soft, airy bun, served with good quality butter. It was indeed an old-fashioned touch that brought back fond memories of our childhood!
*Operations will cease end of February as this food centre will be closed down. Check their website for updates on their new address: www.tastybarbeque.sg
Wow Wow West
6 Jalan Bukit Merah, #01-133 ABC Brickworks Food Centre
Opening hours: 11am-9pm; closed on Sun
Price: $5.00
Rating: 4/5
The "youngest" in this line-up of old-time western food stalls, Wow Wow West has been winning over customers with great taste and excellent value for over 10 years.
Their grilled chicken chop was a big and thick slab of meat. The well-grilled and extremely juicy meat demonstrated good control of fire.
However, there was a hint of frozen meat taste. Thankfully, that was somewhat masked by the hearty brown sauce. The restrained use of black pepper in the tasty sauce added zing to the dish. Crisp, creamy and immensely refreshing, the outstanding coleslaw was easily the most unforgettable side dish in this round-up.
Western Barbeque
51 Old Airport Road, #01-53 Old Airport Road Food Centre
Opening hours: 11.30am-11pm; closed on Mon
Price: $5.00
Rating: 4/5
Like Tasty Barbeque, the style here is very old-school.
The chops were slightly charred, which imparted an intense smoky aroma. While the edges of the meat were browned, the middle part was more moist. We liked how the chicken was well-marinated, which means it was already very flavoursome without the need for heavy sauce or gravy.
The sides were simple: fries, baked beans, sliced tomato, cucumber and a buttered bun. The fries were crispy without being greasy. To our surprise, the bun came thickly slathered with margarine and sprinkled with sugar. How nostalgic is that?
Chef Hainanese Western Food
1/2/3 Commonwealth Drive, #01-04 Commonwealth Drive Food Centre
Opening hours: 6.30pm-10pm; closed on Wed
Price: $4.50
Rating: 3.5/5
Another old-timer, Chef Hainanese Western Food is still going strong, judging by the 20-minute wait during dinner time. Most memorable was their wide array of sides: baked beans, coleslaw, fresh vegetables, crinkle cut fries and a whole baked potato topped with mayonnaise.
The chicken chops came with two sauces: black pepper and sweet-savoury sauce. The sauces were extremely tasty, but also made us very thirsty after the meal.
Although the dish offered great value, we wished execution had been better. The chops were over-grilled, so they were too dry. The fries also suffered the same fate from spending a minute too long in the fryer.
S&M Western BBQ
163 Bukit Merah Central, #02-38 Bukit Merah Central Food Centre
Opening hours: 12pm-8pm; closed on Sun & PH
Price: $4.50
Rating: 3/5
This stall has been operating here for at least 20 years. The style is no-frills, just chicken chop accompanied with fries, pickled slaw and a slice of tomato and cucumber each.
They took the time to slowly sear the meat and crisp up the skin. The result was thin, crispy chicken skin that was a joy to devour. However, they snipped the meat in thicker parts so that it would cook more evenly. We thought that by doing this, some of the meat juices escaped, which was a pity. The light but tasty gravy, made with Worcestershire sauce, was a very retro touch.
inSing.com made anonymous visits and paid for its own meals at the stalls featured here.
---
---
This archived article appeared in an earlier version of HungryGoWhere and may not be up-to-date. To alert us to outdated information, please contact us here.