Yumeno Suteji, a new izakaya with live band performances, is a hit-or-miss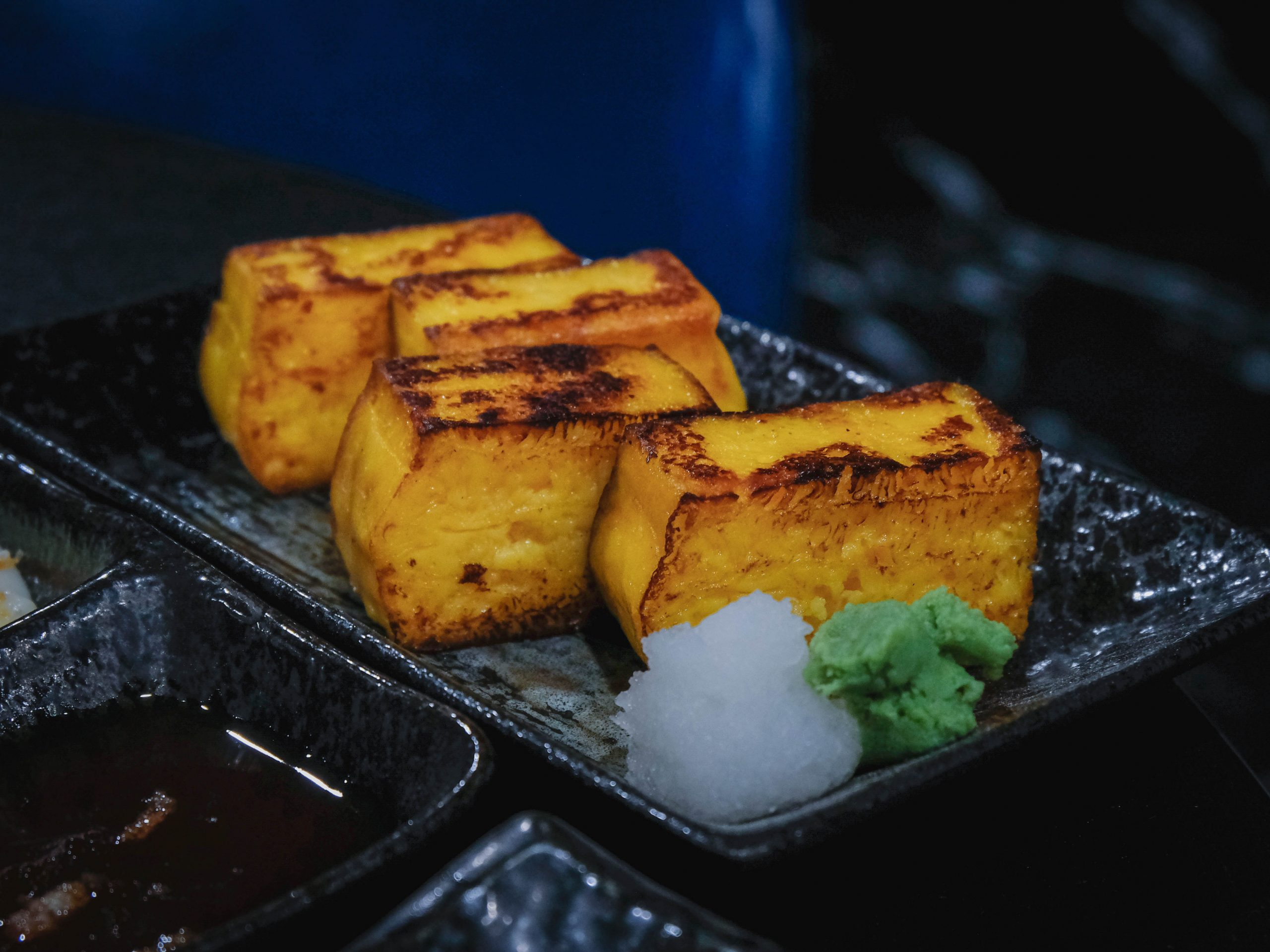 There's nothing quite like unwinding amid the lively atmosphere characteristic of an informal Japanese bar, or izakaya. Though there are plenty of such watering holes in Singapore, Yumeno Suteji, which opened its doors at Funan mall on Oct 10, takes it up a notch by adding live music to the mix. 
The name Yumeno Suteji can be translated to "dream stage" in English. It's aptly named, given that the bar's main focus is on its live music. Different bands will play a mix of rock and English, Mandarin, Cantonese and Hokkien pop music from 4pm until 11.30pm daily. But that wouldn't be the end of it — a DJ will take over the tunes with some house music until the izakaya closes at 2.30am.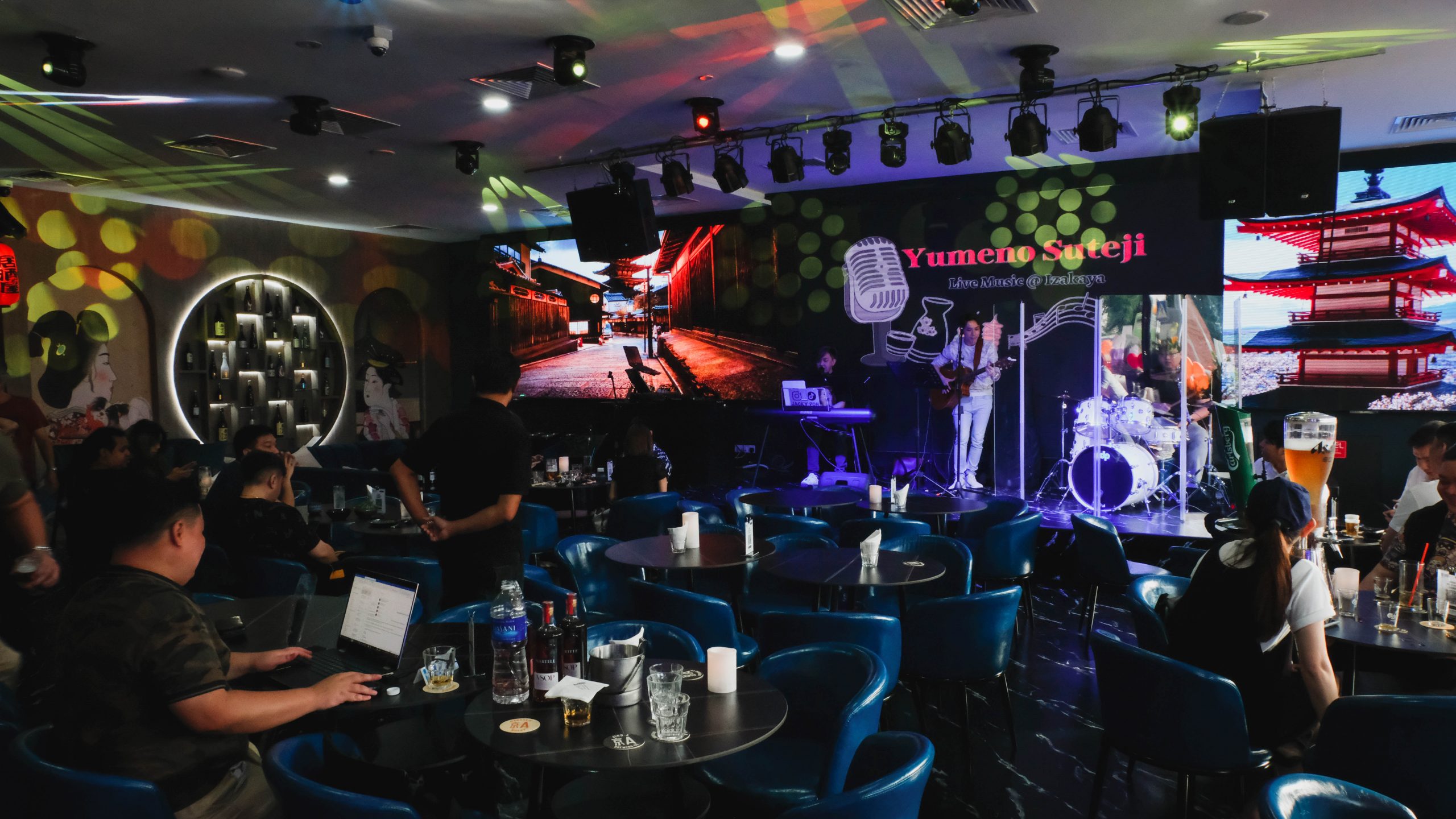 While providing live music is not typical of a conventional izakaya, Yumeno Suteji, in many ways, still offers a fundamental izakaya experience. Its dimly lit interior, wall murals and rowdy vibe invite a party atmosphere. 
It also serves alcoholic drinks such as beer, sake and highball, as well as light snacks for sharing with groups.
As with most alcohol spots, there is always happy hour. 
To celebrate its opening, Yumeno Suteji will be offering a one-for-one promotion on its beer towers (from S$98) and sake (from S$20) from 4pm to 7pm. 
It's quite a bang for your buck, considering the usual happy hour is a two-for-one promotion that applies only to its Carlsberg draught and Asahi white draught tower. 
The food
Upon browsing its menu, you may find yourself overwhelmed by the sheer volume of options available. The menu comprises salads, bar bites, sashimi, skewers, ramen, donburi, and much more. 
Aside from popular items such as mentaiko fries (S$10), chawanmushi (steamed egg, from S$5) and tori karaage (fried chicken, S$12), Yumeno Suteji serves more unique items such as the Surame ika (S$22), a charcoal-grilled squid.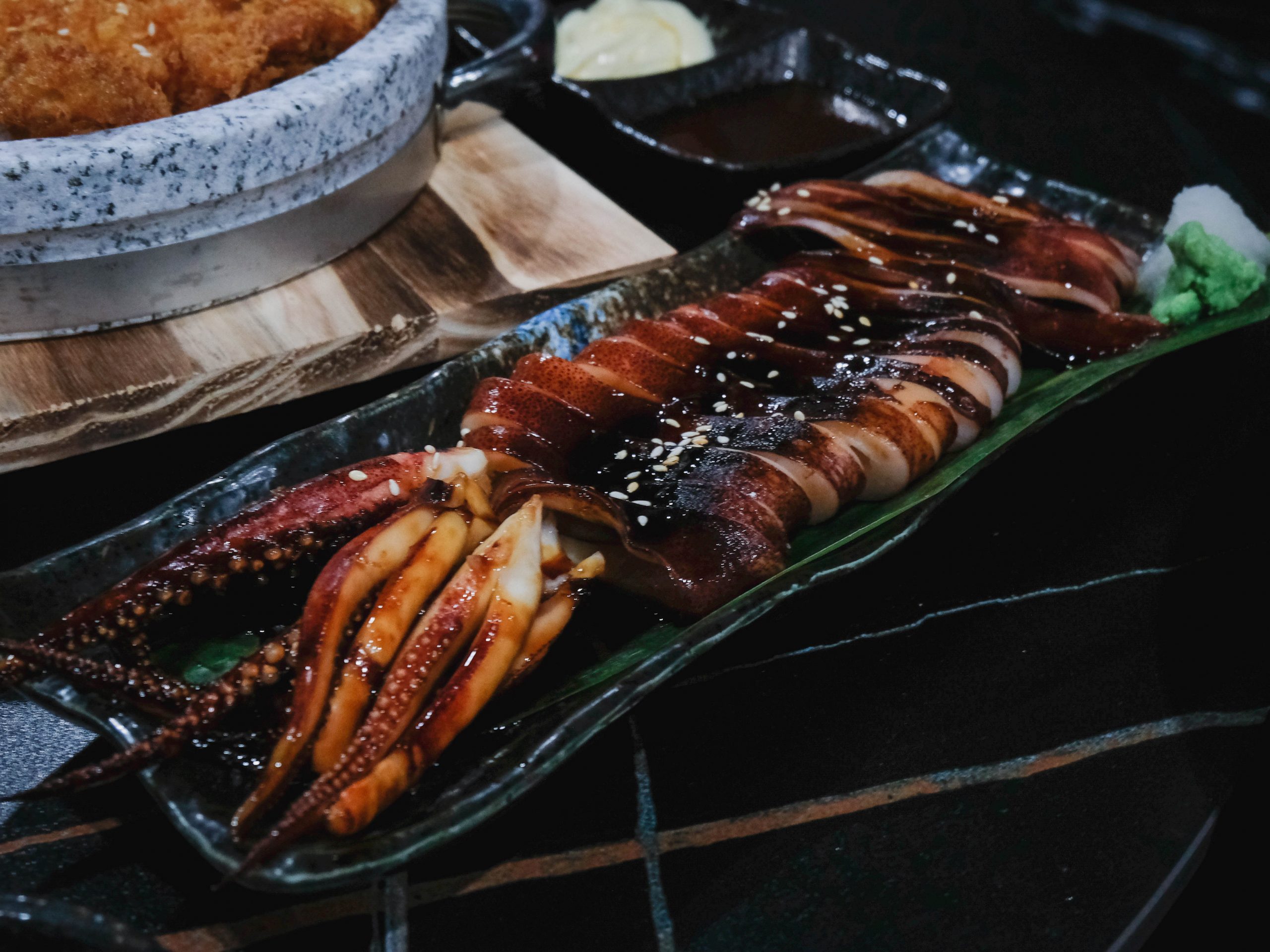 The item that really impressed us was the hotate (S$15 for two), a dish consisting of grilled scallops with mentai mayo and mozzarella cheese. The cheese and mayo added a rich dimension to the dish, while the scallop tasted refreshing and sweet.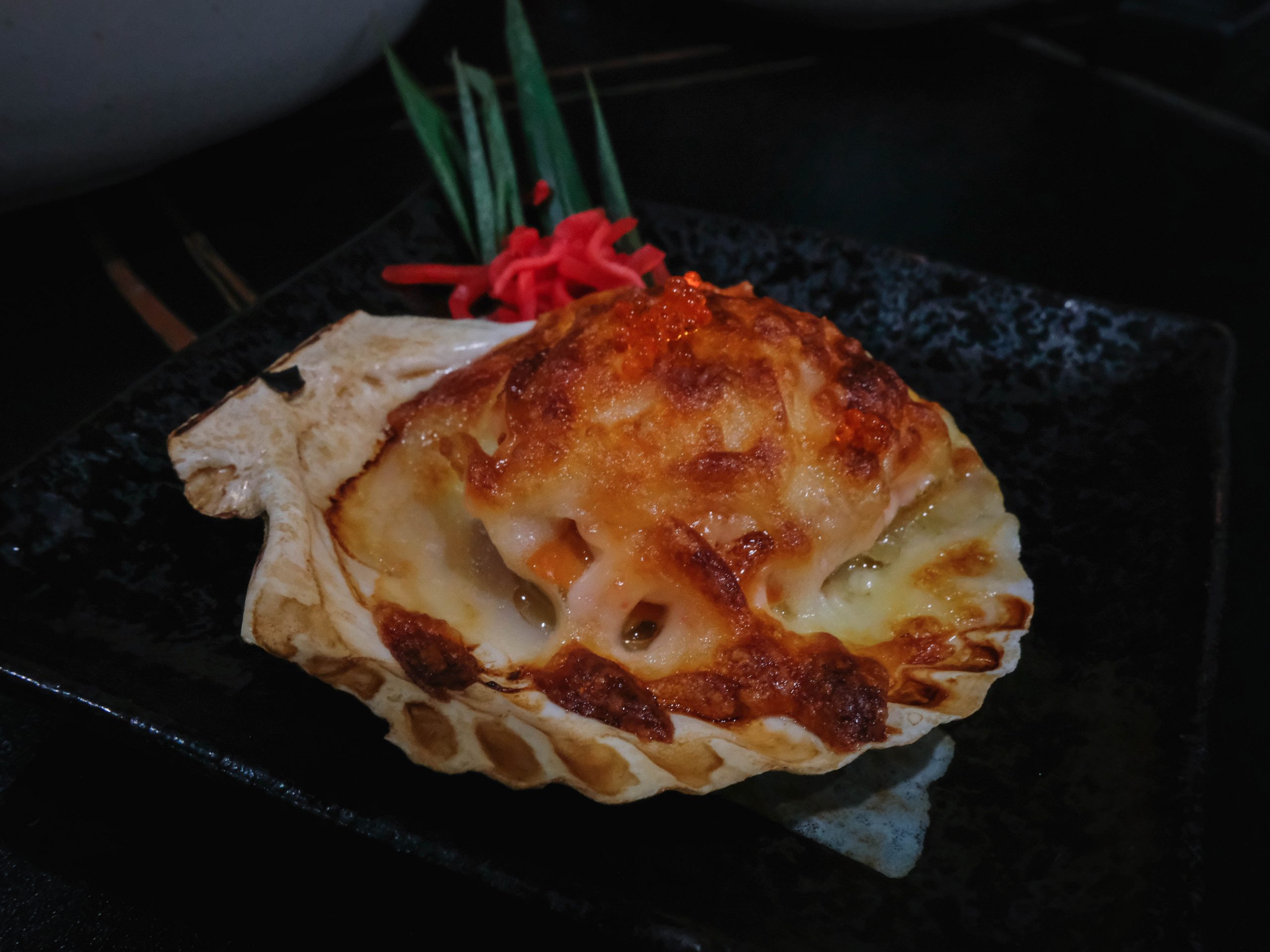 We also recommend trying the tamagoyaki (S$8), a Japanese rolled omelette. Not only does it check all the boxes for a good tamagoyaki — light, fluffy and sweet — its exterior is also blow-torched to give it a nice char. The omelette ended up with a crispy exterior while maintaining its soft, cloud-like texture within. 
For something more filling, opt for the niniku chahan (S$8). The Japanese-style garlic fried rice is reminiscent of the ones served at teppanyaki restaurants with a strong flavour and a hint of sweetness. 
That said, our dining experience at Yumeno Suteji was far from perfect. We visited a few times throughout the opening week, and found the quality of its food inconsistent. Some dishes were overcooked, yielding a tough and rubbery squid or a dry tori momo (chicken skewer, S$5.90 for two).  
It didn't help that the service left much to be desired as well. Our food took around 30 minutes to be served, and many items were out of stock. On one occasion, one of our dishes was cancelled by the kitchen with no prior notification. 
Yumeno Suteji has great potential with its live music performances and expansive menu. Its convenient mall location also makes it a good spot for office workers to let their hair down after work.
But between its sluggish service and inconsistent food, it may find itself in a situation where it gets outshone by other izakayas. 
We'd chalk its poor performance up to teething issues, but we hope to see the bar do much better in terms of service and food quality on our next visit.
Funan Mall, 01-19/20, 107 North Bridge Road
Nearest MRT station: City Hall 
Open: Monday to Saturday (12pm to 2.30am), Sunday (12pm to 11.30pm)
Funan Mall, 01-19/20, 107 North Bridge Road
Nearest MRT station: City Hall 
Open: Monday to Saturday (12pm to 2.30am), Sunday (12pm to 11.30pm)