[CLOSED] The Carvery: The Great Meat Feast is carving its way into your steak-lovin' heart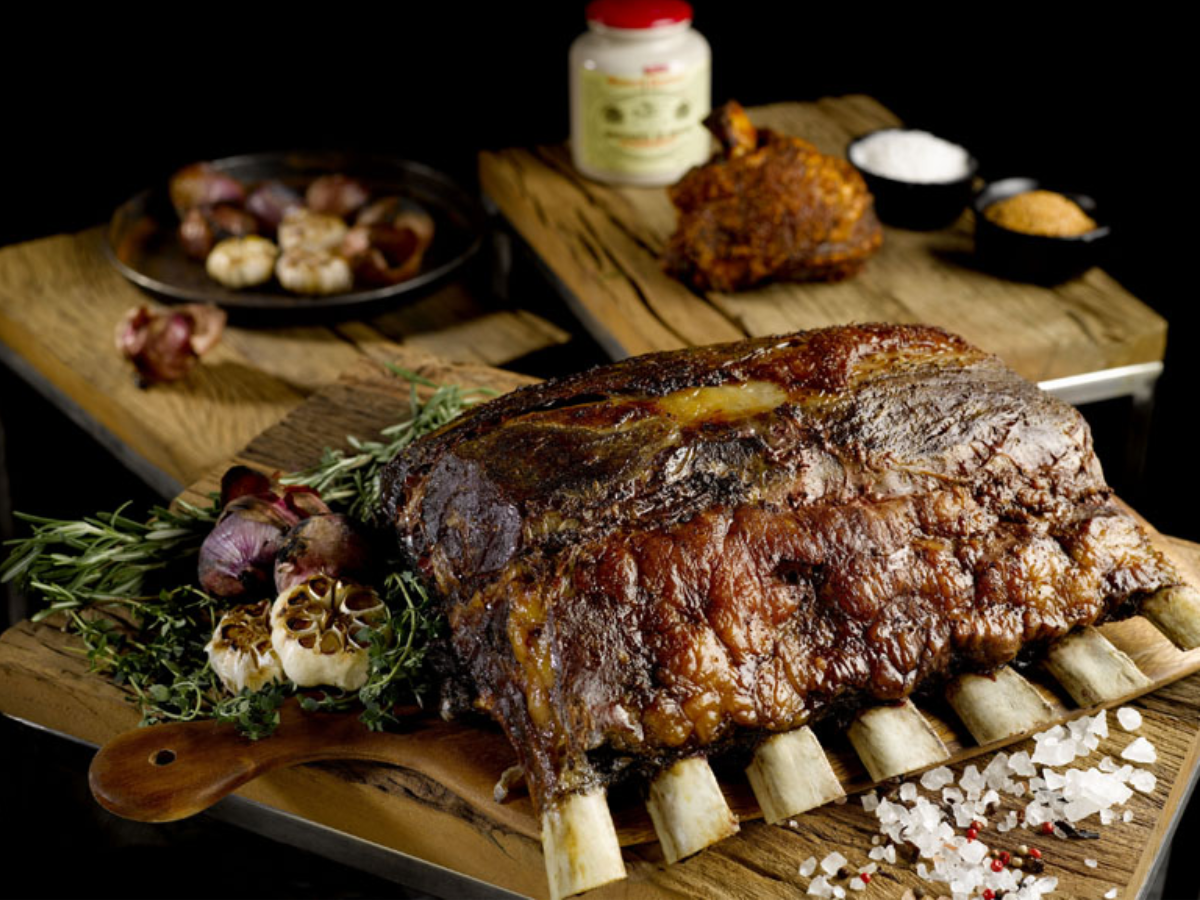 Buffets seldom shine the spotlight on meats, and when they do, they seldom get as lavish as The Great Meat Feast, which will highlight all things beef. It's the perfect opportunity to let loose and indulge your steak-lovin' carnivorous side.
Held from 28 September to 22 October 2016 at The Carvery, the buffet will offer five premium cuts of beef from around the world, on a rotating basis, throughout its running period. The beef will be served a la minute at a live carving.
Here are some reasons to check out this feast:
This buffet can be an eye-opener for diners to better appreciate the nuances of different cuts and types of beef.
There are six types of beef to look out for:
Aomori rice beef — a 20-month old cattle from Northern Japan that is fed only whole rice plants and fresh water. This striploin cut is incredibly fat and marbled, and is only available on Fridays and Saturdays. There's a huge range of salts and sauces to pair this with, but we like going with the sea salt.
Mayura full-blood Wagyu — a 500-day chocolate and grain-fed cattle from Australia. Its diet gives this beef a distinct sweet and nutty character. This cut is from the cattle's shoulder blade, and is very tender.
Grass-fed cattle from Cape Grim in Tasmania — this tenderloin cut is a little bit drier, but it packs a cleaner flavour. Pair it with river salt.
Zebu (Brazil) — a grass-fed cattle. The hump cut is slow-cooked in cellophane, this one has a robust flavour and firm, somewhat stringy texture.
Black Angus from USA — steak lovers need little introduction to this. The grain-fed meat is famous for its finely and evenly marbled flesh, which is tender, juicy and intense on the palate.
New Zealand Short Ribs — the regular offering here, this cut is fork-tender and melts in your mouth.
Lots of salts and sauces are on hand to complement the beef
Himalayan salt, sea salt and veal jus are just some of the seasonings and accompaniments available to bring out the meat's flavours.
Even if you or anyone you know has a beef with steak, there is still lots to savour. 
Succulent rotisserie chicken, New Zealand roasted leg of lamb, crispy pork knuckle with crackling, caramelised sweet potatoes, buttery mashed potatoes, and pillowy Yorkshire pudding are some of the non-beef offerings available.
Knowledgeable chefs eager to share more with you.
Can't decide which beef to go for? Not sure what seasoning you want for your meats? The Carvery's friendly chefs are on hand to lend you their knowledge and recommendations.
You get to enjoy wine at the buffet with a small top-up of a special rate that starts from $14 per glass or $68 per bottle.
Super fancy labels such as Torbreck Woodcutters Shiraz 2014 from Australia and St Francis Cabernet Sauvignon 2013 from California.  The wine lists contains more than 50 wines, and the chefs here actually work with wine suppliers to choose varieties that will best suit the feast.
It's located just beside an infinity pool and a cocktail bar.
If you're hankering for some cocktails after the meal, simply adjourn to Aqua Luna for some chill-out vibes and delicious cocktails. If you're dining during the day, you can walk out to the pool and take in the sun or people watch in between rounds of meat.
The Great Meat Feast is priced at $78 (Sunday – Thursday) and $88 (Friday and Saturday). It will run till 22 October.
---
This archived article appeared in an earlier version of HungryGoWhere and may not be up-to-date. To alert us to outdated information, please contact us here.