Guide: The new Tekka Market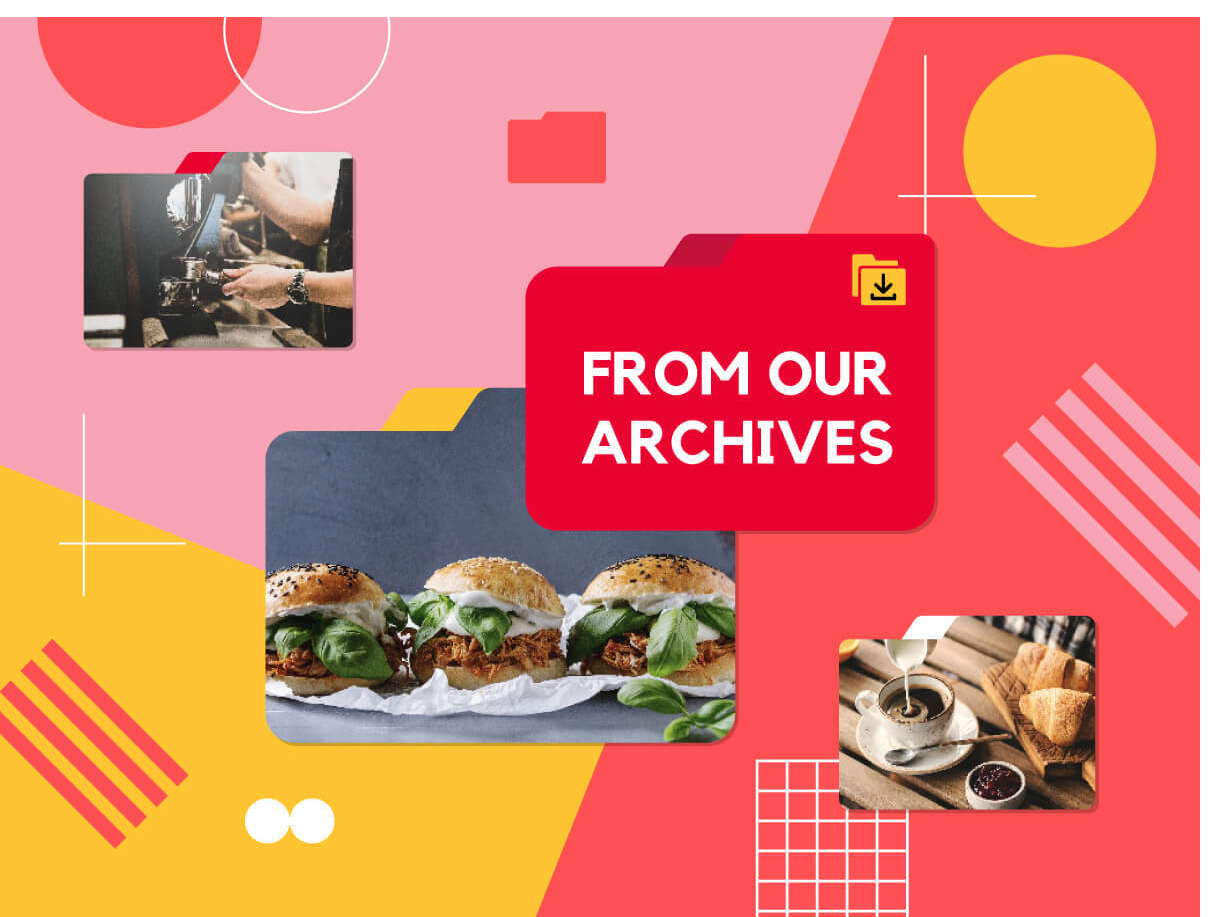 A familiar sight at the vibrant and colourful enclave of Little India, the re-opening of the new Tekka market comes just in time for the year-end Deepavali celebrations. Slated for renovation under the National Environment Agency's (NEA) Hawker Centres Upgrading Programme (HUP), Tekka market was closed in 2008 and refurbished to the tune of $10 million.
Iconic landmark in Little India
Tekka market was originally known as Tek Kia Kha, meaning "foot of the small bamboos" in Hokkien. This was in reference to the numerous bamboo plants that once grew along the banks of the Rochor Canal. The original Tekka market was built back in the early 20th century, before it was relocated in the early 1980s to its present site across Buffalo Road.
Today, Tekka market is arguably Singapore's largest indoor wet market and boasts an incredible array of seafood, meat and fresh produce including herbs such as fresh dill, lush roma tomatoes and char grilled artichokes, seldom found elsewhere.
Split into two levels, the ground floor houses the wet market and food centre, while the second level is filled with sundry shops, tailors and textile merchants.
"The food here is very fresh, especially the meat and vegetables," says Ho Cho Wah, 57, a housewife. "I come here in the morning for breakfast then pick up some meat and herbs before heading home."
With dozens of Indian, Chinese and Muslim hawker stalls serving up a smorgasbord of delightful local fare, it is no wonder then that local foodies and chefs alike descend upon Tekka market for a tasty meal and some of the freshest produce in town.
Moving with the times
Unlike other upgraded markets that sport spanking new facades, Tekka market still retains its original structure, with improvements focused instead on its interior design and amenities. Regulars have given their nod of approval to renovation works and have lauded the marked improvement in cleanliness and layout of the market.
"I like the new market better. Now it's cleaner and more spacious," says Lakshimi. "I used to come once every two months but more so now because Deepavali is coming," said the 27 year-old housewife.
Indeed, with a new escalator, better wall and floor tiles as well as more elderly and handicap-friendly features, visitors to Tekka market can expect a more pleasant and refreshing environment to shop and eat. Tan Chin Hean, a retiree who goes to the market every week for prata welcomes the change. "The new place is very well-organised and a lot more airy now, I like it!" says the 75 year-old.
Changes to the market layout have also been made to create more spacious walkways for customers doing groceries. "In the past, aisles were cramped with boxes and other items from various stallholders," says CJ Low, who sells fresh beef at the market.
"Now it's easier to do business because there is more space for people to walk around and look at things they want to buy," says the 64 year-old stallholder.
Despite all the renovation and upgrades, however, bad traffic and limited parking lots still remain a problem at the new Tekka market, much to the disappointment of most stallholders.
"The new market is cleaner and bigger," says Mrs Ong, whose family runs a fruit stall. "But there are less people because of little parking space available."
Stallholders have already voiced their opinions to the committee in charge of Tekka market, in hope of finding a solution to the perennial parking problem. In the meantime, however, some stallholders have decided to take a more hands-on approach.
"The parking situation is pretty bad, especially in the morning" says CJ. "Sometimes my customers call in advance to place orders and my staff run out to hand them their stuff so they don't have to wait for a lot."
Familiar favourites at Tekka
M.A. Osman- Premium Grade Air-flown Goat Meat
Stall no #01-130

A familiar face at Tekka market, Ali Sabry has been in this business for over 25 years, taking over the reigns from his father. M.A. Oman sells premium grade goat meat air-flown straight from Australia and is easily one of the most popular stalls in Tekka market, judging by the crowds at his stall in the mornings.
His customers are mainly locals, although he does get the occasional expatriate. Ali, who often works from the wee hours of the morning till early evening says he is appreciative of the recent upgrading, sharing that he is now in a better location than before and that his customers have more space to do their shopping.
Chee Boon & Son Fruits Paradise
Stall no: #01-152/153

Like most stalls at Tekka market, Chee Boon & Son is a family-run business that has been around for the past 40 years. Owners Roy Tan and Khee Hong are warm and friendly, evident by the number of regulars who stop by for a chat while buying groceries.  The corner fruit stall carries a wide variety of fruit, ranging from Taiwan mangoes and muskmelons to Japanese peaches and grapes.
"We are different from your usual fruit stalls because we don't order our fruit from just one wholesaler. We go to various wholesalers around Singapore daily to select the best fruit for our customers," says Khee Hong.
Allauddin's Briyani
Stall no: #01-232

If you're a fan of briyani, then you should definitely make a trip down to Allauddin's Briyani at Tekka market. Popular among local foodies and bloggers, Allauddin's Briyani has been serving up this tasty dish for over three decades. Passed down from generation to generation, Alluddin's Briyani offers customers fish, chicken and mutton briyani, as well as special combo meals with added drinks.
"We're the first hawker to sell combo meals," says Mohamed who explained that the idea started at a meeting with the CEO of Coca Cola Singapore. Ever the enterprising businessman, he struck up a good deal with the internationally recognised beverage company and has not looked back since.
Business is brisk at the stall, with long queues forming from as early as 11am. In addition to briyani, Mohamed also has two other stalls under the famous Allauddin name selling chapatti and drinks.
Chia's Vegetables Supply
Stall no: #01-129

Follow the sounds of soothing jazz music and chances are you'll find yourself at Chia's Vegetables Supply and in the lovely company of Victor Chia. Started 16 years ago by his grandfather, Chia's Vegetables Supply has grown in popularity in part due to the fresh and unique supply of herbs and vegetables not usually found in most wet markets.
Customers to Chia's Vegetables Supply are from all walks of life, with an equal mix of locals and expatriates so it is no surprise to find French homemakers or Italian chefs coming by to buy herbs and produce. Not one to rest on his laurels, Victor has already brought in new items for sale, such as char grilled artichokes, green Sicilian olives and calamata, to tie-in with the re-opening of the market.
"The new market is awesome," he says. "It has lost some of its traditional feel but it is more spacious and things are more organised."
---
This archived article appeared in an earlier version of HungryGoWhere and may not be up-to-date. To alert us to outdated information, please contact us here.