We taste-tested McDonald's all-new Hawaiian Grilled Chicken Burger and more!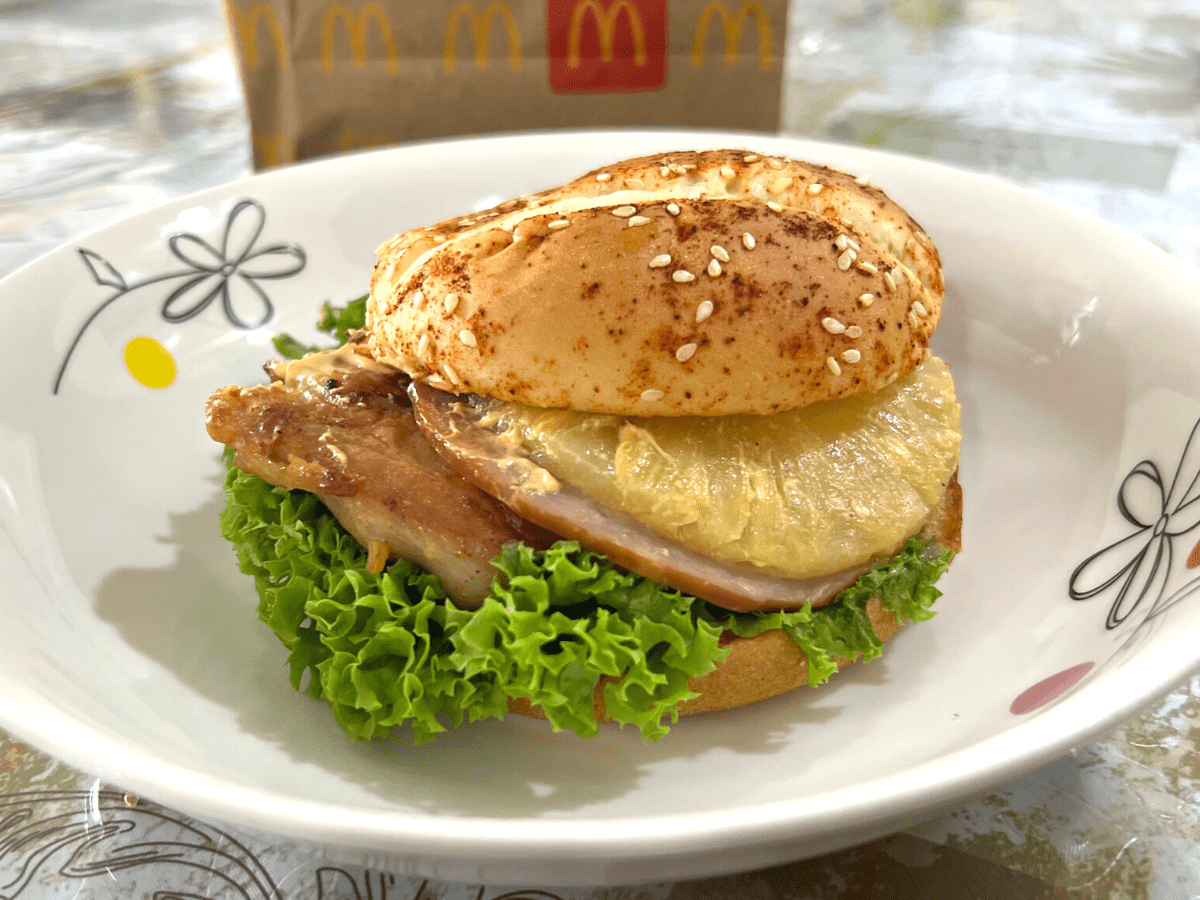 The World Cup tournament kicked off last Sunday (Nov 20) and it has been nothing short of dazzling, with plenty of thrills and spills and stunning upsets. If you've been staying up to root for your favourite teams, chances are, you'd be famished from all that cheering and fist pumping.
McDonald's hopes to save the day with its slew of new products. Launched on Thursday (Nov 24), they comprise the Hawaiian Grilled Chicken Burger, Smoky BBQ Chicken Burger and Potato Pops.
Will McDonald's pull off a hat-trick with its trio of new items? Or will the dishes hit the post and go wide? 
Football metaphors aside, we put the items through a taste test to find out how they fare.
Hawaiian Grilled Chicken Burger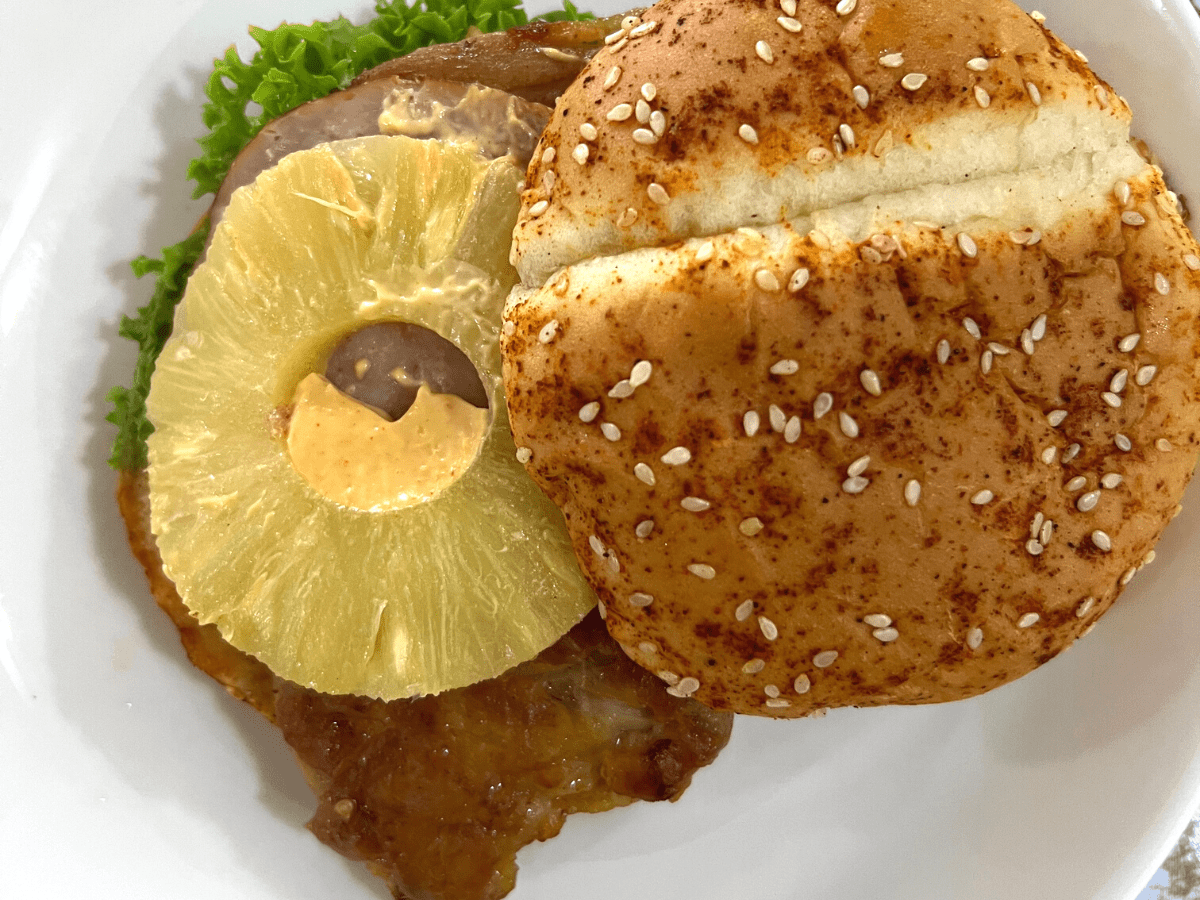 First up was the Hawaiian Grilled Chicken Burger (from S$9.90 for a special set meal). 
Our verdict: GOALLL!
The sweet and tangy pineapple slice was a stand-out, its flavours pairing incredibly well with the spicy mayonnaise. When combined with the juicy grilled chicken patty and soft sesame buns, each bite was complex yet delicious.
If there's one thing we felt the burger lacked, it was an ingredient with texture. Instead of the thin slice of chicken ham, which did not add much to the overall flavour profile, something crunchy or crispy would have made the dish more complete. 
Smoky BBQ Chicken Burger
Next, we tried the Smoky BBQ Chicken Burger (from S$9.90 for a special set meal).
Our verdict: MISS.
This was our least favourite among the lot. With a name like "Smoky BBQ", we expected flavours that were slightly charred and packed an earthy punch. However, the burger tasted like any regular crispy chicken burger. There was too little smoky barbecue sauce on top of our patty to bring forth any impact.
We did enjoy the crunch of the crispy chicken ham patty and the savoury touch of the chicken bacon. The new dark malt buns had a sweet and nutty flavour, too. 
In our opinion, these buns taste better than the charcoal ones used for the Ninja burger, another McDonald's offering.
Potato Pops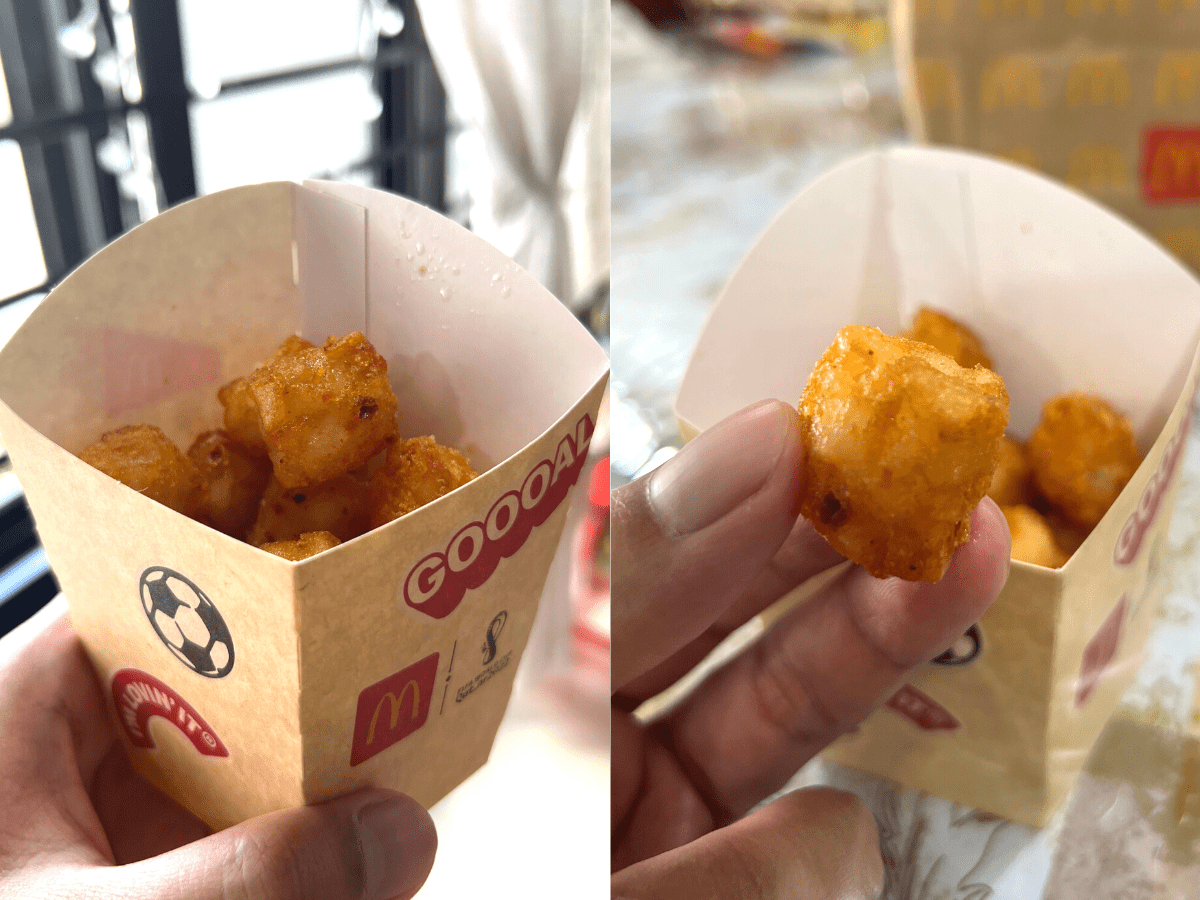 We saved the best for the last, the Potato Pops (S$4.20).
Our verdict: STUNNING GOALLL!
These fried, golden balls of potato goodness were amazing. Akin to tater tots, they were super crispy on the outside and pillowy soft on the inside. 
McDonald's has infused a mix of herbs and spices in these Potato Pops, so there's a tinge of spiciness. We've always paired McDonald's fries or hash browns with its garlic chilli sauce, but this time round, we didn't need to — the Potato Pops were simply delicious on their own! 
We're not afraid to say this: McDonald's has to make Potato Pops a permanent feature on its menu! 
The Hawaiian Grilled Chicken Burger, Smoky BBQ Chicken Burger and Potato Pops are available after breakfast hours at 11am on weekdays, and 12pm on weekends, for takeaways or dine-in at all McDonald's restaurants.
This is the first time the three items are featured on McDonald's menu in Singapore. They will be available for a limited time.
McDonald's is on the GrabFood delivery service. You can also book a ride to its stores.
Multiple stores islandwide
Open: Operating hours vary across stores
Multiple stores islandwide
Open: Operating hours vary across stores