Meow Barbecue, a cat-themed BBQ chain, opens first overseas outpost in Singapore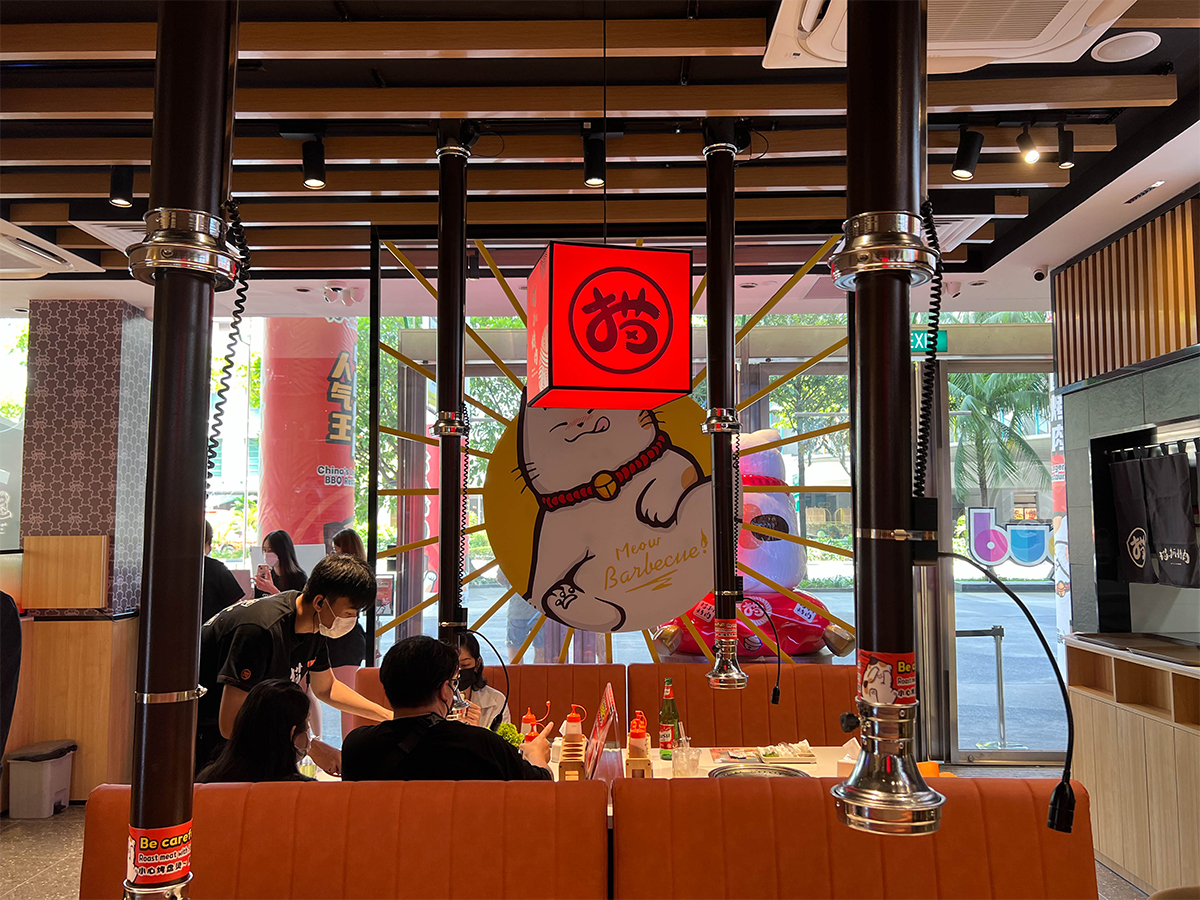 From wallet-friendly yakiniku outlets to Korean barbecues, Singaporeans can't get enough of tableside grilling. Bringing its unique flavour of Korean, Japanese and Chinese cuisine, Meow Barbecue from China joins the fray on Saturday (Sept 24). 
Aside from being one of the most established chains in China with more than 30 stores across major cities, the cat-themed barbecue restaurant was founded in 2012 by 53-year-old owner Fang Daqiang, aptly known as Uncle Meow. 
It's no surprise that he has been a fan of felines since he had one as a child. Meow Barbecue was inspired by his love for his pet cat and pays tribute to its picky taste buds.
The Singapore store at Bugis+ will be its first outpost abroad. Fang says Singapore's multiculturalism makes it an ideal city to assess how Meow Barbecue's special blend of barbecue would be received by different palates. 
The space can seat up to 90 diners, with most tables holding a party of four. Expect to find adorable cat motifs and decor all around the restaurant, from the entrance to the desserts served — truly a cat lover's Instagram haven. 
Wide selection of meats 
That being said, you don't have to be a cat lover to appreciate Meow Barbecue. 
There's something for everyone on its extensive menu with different quality cuts of beef, pork, chicken, and seafood.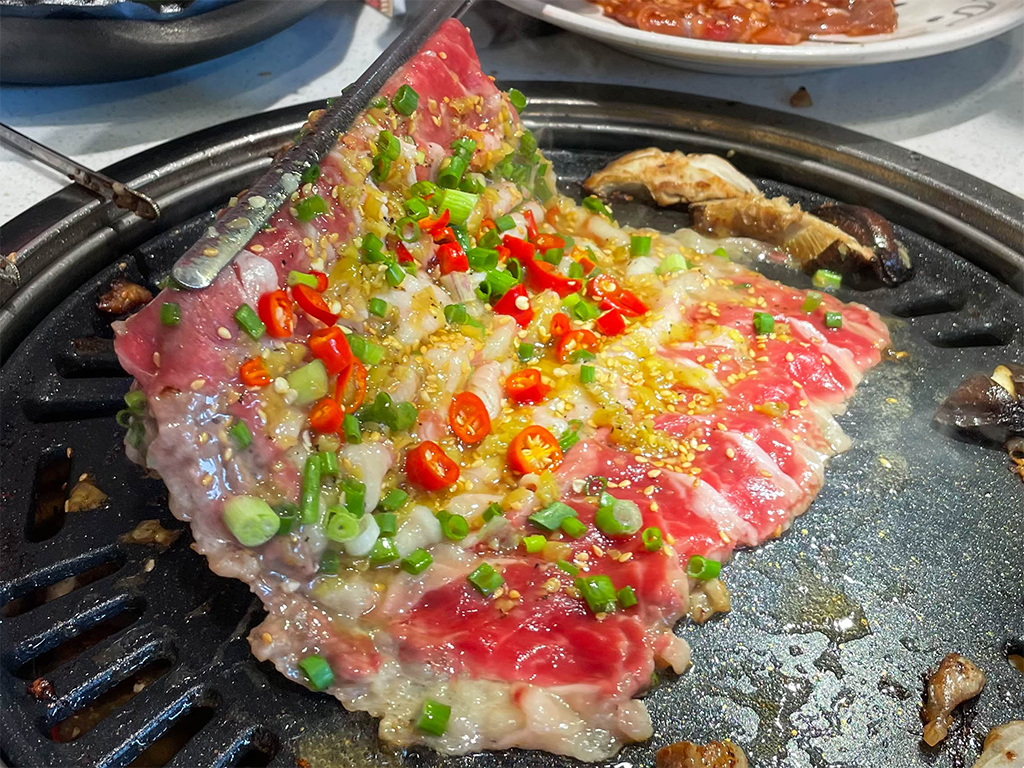 One of the items that stood out most was the Meow signature spicy beef (S$23.80). It had a spicy kick and was equal parts sour and savoury, a flavour profile mala fans would enjoy. Yet this is not typically found at barbecue restaurants here. 
Another interesting dish is the Iberico pork collar marinated in pineapple sauce (S$22.80). The marbled cubes of meat are grilled along with the pineapple slices, allowing the mild sweetness and acidity of the fruit to offset the fattiness of the pork collar. 
As the servers come by the table to cook the meats for us, they disclose that there's a method to enjoying the grilled food. 
They're taught to alternate between cooking dishes with original, sweet and savoury flavours, so as not to overwhelm diners with the same tastes.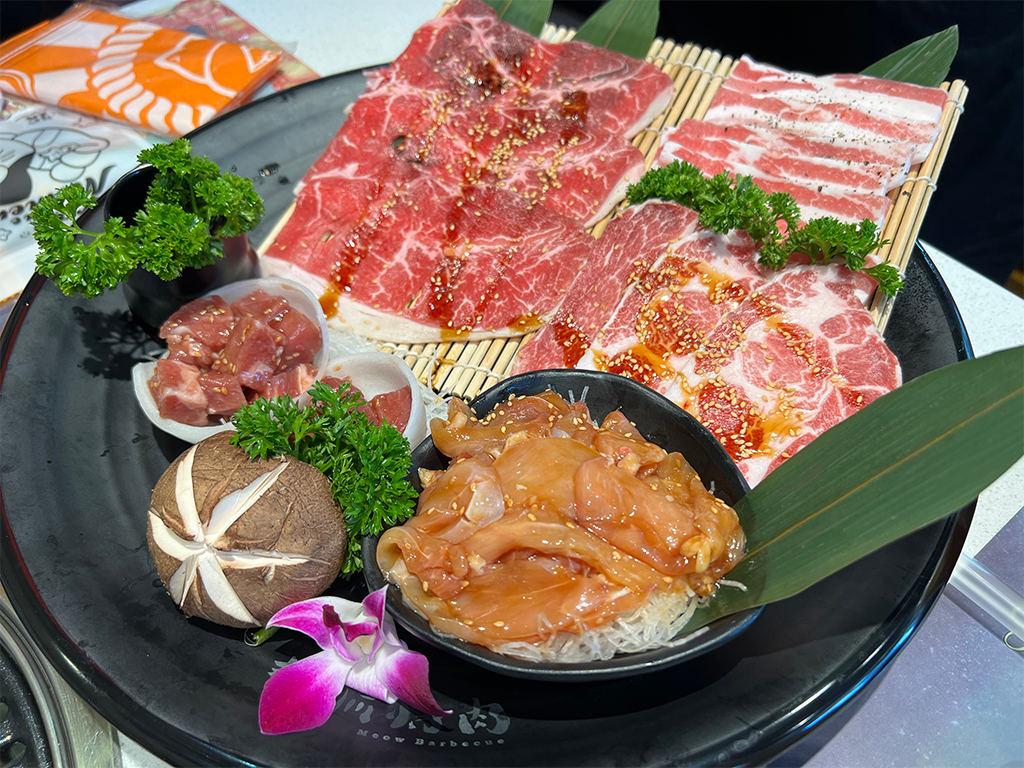 Those gunning for variety may wish to opt for the value-for-money set, the Meow signature mixed meat platter (S$66.80). 
It includes its bestseller, the Meow signature beef cubes with onion, together with premium Iberico pork belly, Iberico pork collar in smoky sauce, teriyaki chicken thigh, and marbled beef chuck. 
Our top pick from the platter: The marbled beef chuck, which was bursting with flavour and incredibly tender.  
Pair your meats with four housemade dipping sauces: Omnipotent seasoning, grapefruit juice, Japanese-style sauce, and Thai-style sour-and-spicy sauce. We particularly enjoyed the grapefruit juice sauce, which was sweet and tart, pairing well with most meats. 
What surprised us the most was how well done the desserts and drinks were. The Meow lemon tea (S$3.80) used both lemons and limes to give it a nice balance of sweet and sour, serving as a great palate-cleanser between bites.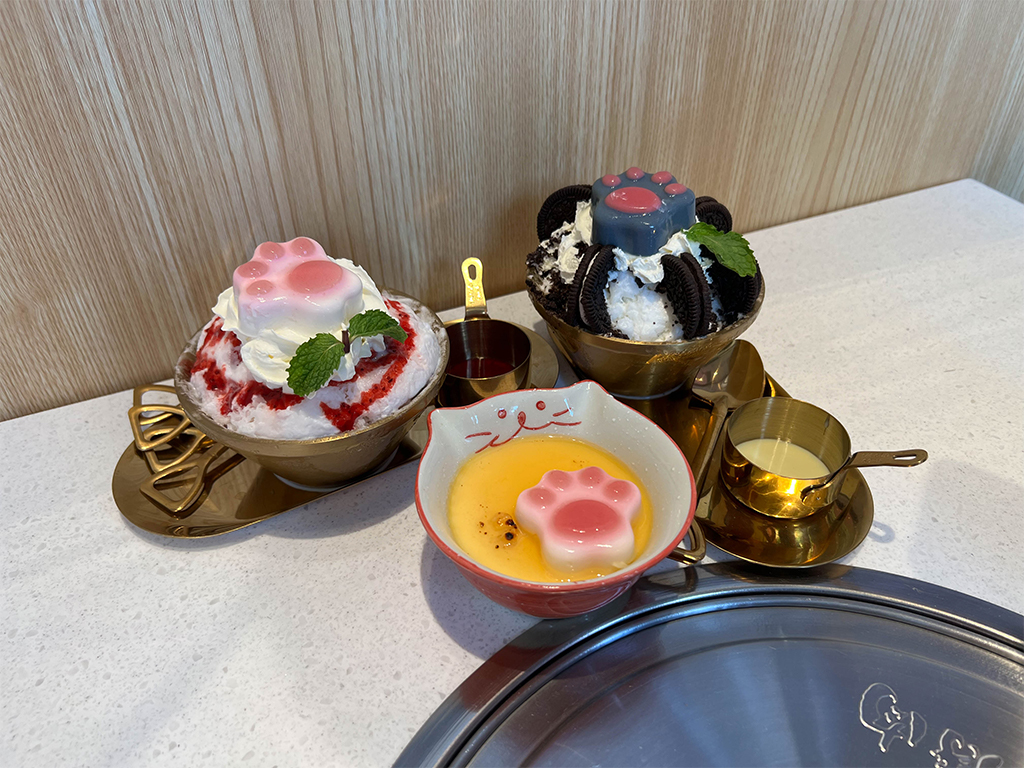 The most impressively plated desserts we've seen at barbecue restaurants were the Snow Ice items (S$10.80 each) available in two flavours: Soy and oreo. A mound of shaved ice (either milk- or soy-flavoured) over a grass jelly bed, they're topped with whipped cream that holds in place a cat paw pudding. 
If you don't particularly enjoy the taste of fresh milk, opt for the soy-flavoured snow ice that comes drizzled with strawberry sauce.
Membership and opening promotion 
Meow Barbecue is offering an opening promotion from now till Sept 30, so head there early.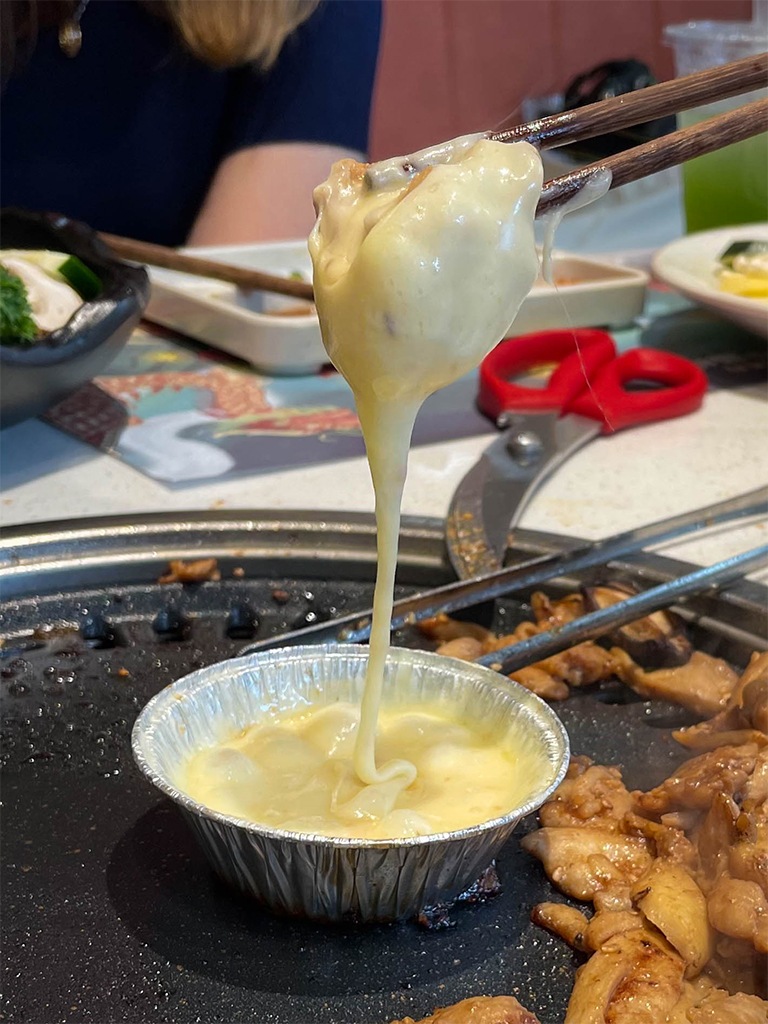 You get 50 per cent off its signature dishes: The spicy beef (UP: S$23.80) and chicken with cheese dip (UP: S$15.80). We recommend making a reservation to secure your seats.
If you share a passion for cats, sign up for its membership and get cat-themed memorabilia such as badges and trinkets. 
It'll also give you discounts on certain dishes such as its Meow signature chicken with Sichuan pepper (S$14.80 for non-members, S$13.80 for members). 
Book a ride to Meow Barbecue.
Bugis+, 01-17, 201 Victoria Street
Nearest MRT station: Bugis 
Open: Sunday to Thursday (11am to 9.30pm); Friday, Saturday and public holidays (11am to 1am)
Bugis+, 01-17, 201 Victoria Street
Nearest MRT station: Bugis 
Open: Sunday to Thursday (11am to 9.30pm); Friday, Saturday and public holidays (11am to 1am)