McDonald's brings back the Prosperity Burger from Dec 29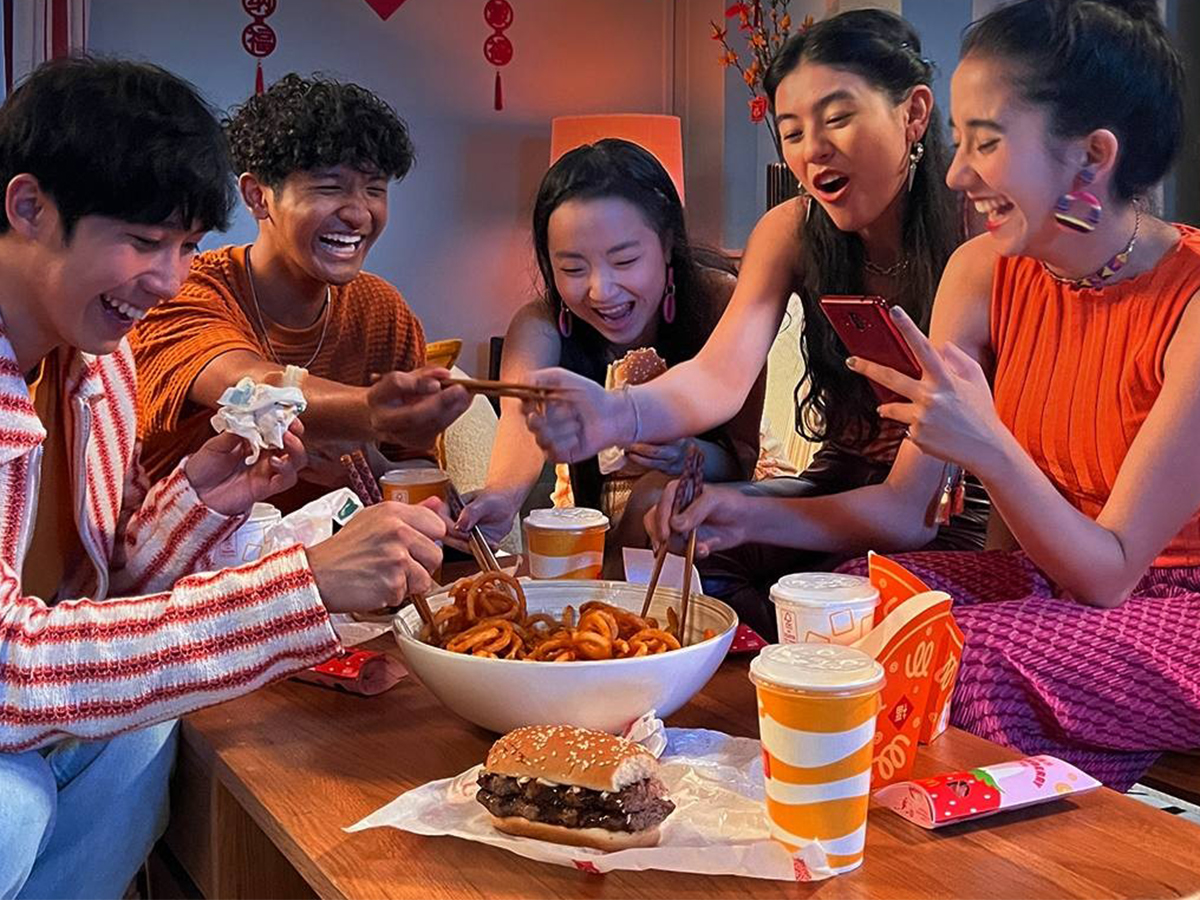 McDonald's is bringing back its beloved Prosperity Burger from tomorrow (Dec 29) onwards — a fitting end to 2022, in our opinion. Orders can be made from 11am onwards.
The fast food chain teased its return on social media with a caption: "Gather with the special people in your life and have a reunion over juicy patties dipped in a rich black pepper sauce, along with golden Twister Fries and more! Huat are you waiting for?"
McDonald's Prosperity Burger has been an unofficial Chinese New Year tradition for many here. Originally introduced in 1994, this iconic burger makes a long-awaited appearance once every year. 
Judging from the photo that accompanied the post, it looks like the crowd favourite may be returning with the rest of its crew – curly fries and strawberry pie.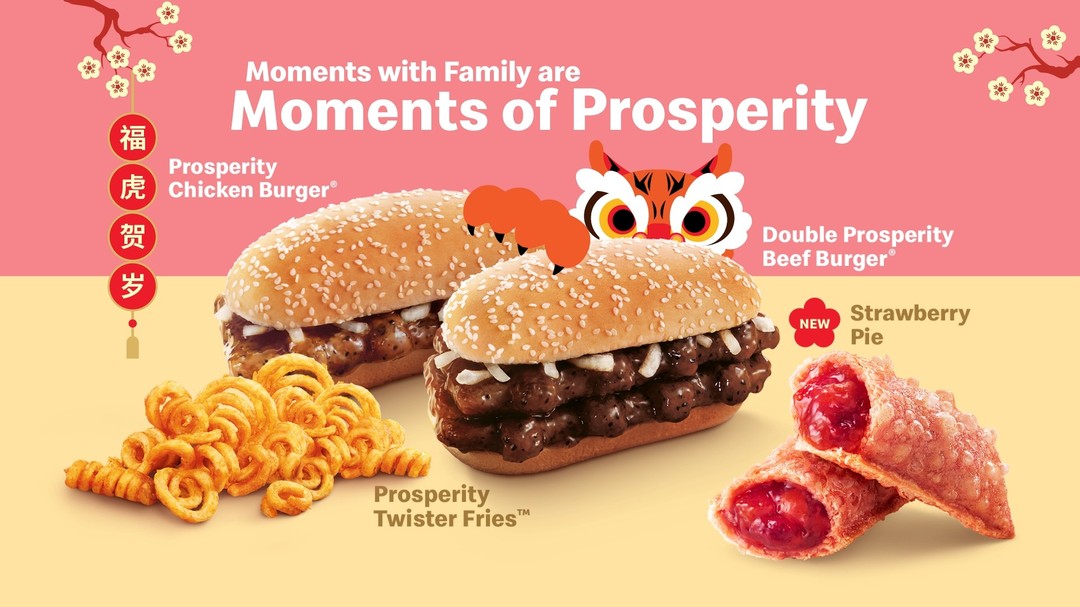 The Prosperity Burger (S$6.70 for a single patty, S$8.70 for a double patty) remains an unwavering constant through the years. Its oblong-shaped sesame buns house sliced onions and a chicken or beef patty drenched in spicy black pepper sauce – a simple recipe that still manages to stir the excitement of fast food lovers across the island. 
Another item that makes its much-desired return is the Prosperity Twister Fries (S$5 a la carte, additional S$0.90 with a meal). Aside from McDonald's seaweed shaker fries, there may not be another side as famous as this. After all, what's not to love? The crispy curly fries are, at fast food prices, a steal.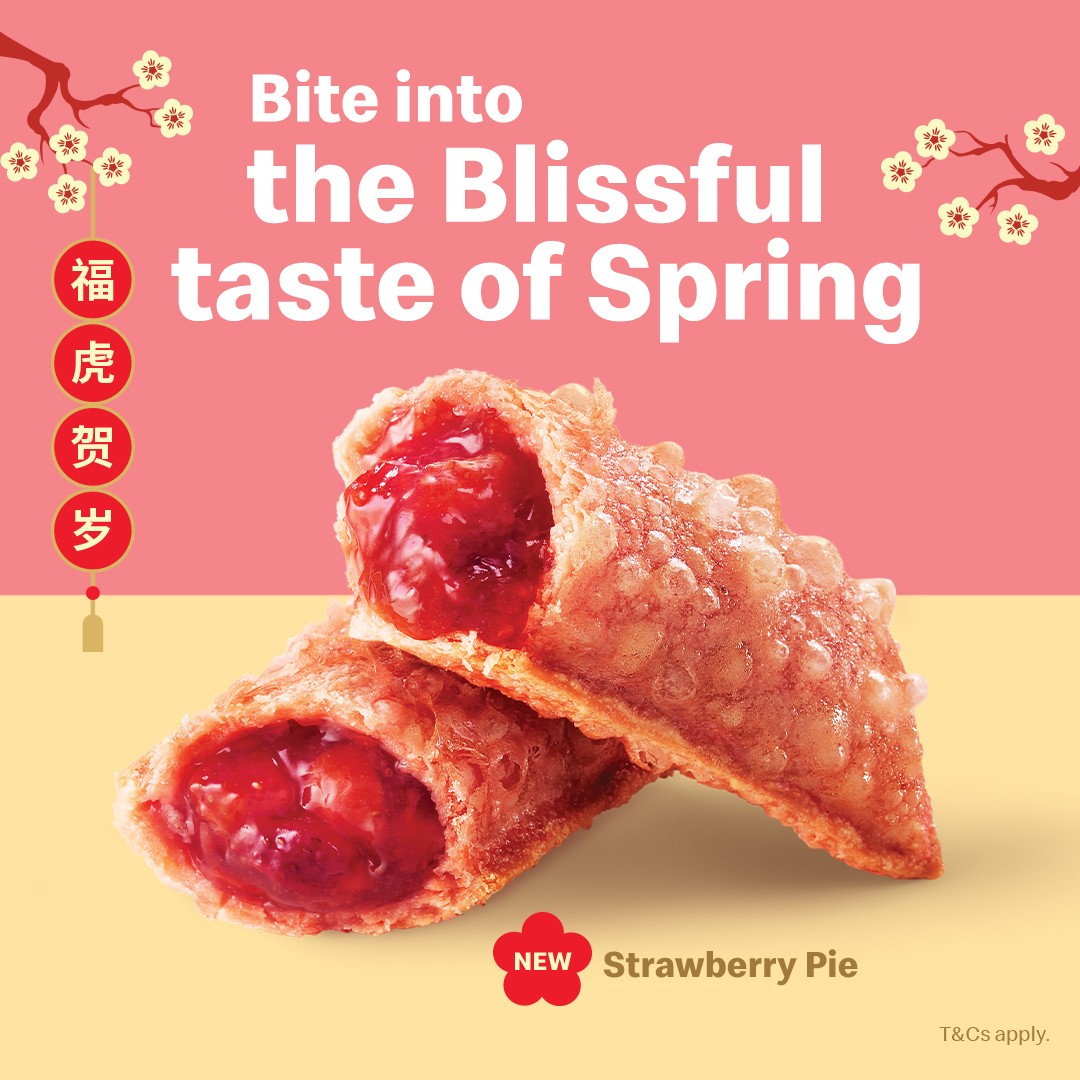 First introduced in mid-January this year, the strawberry pie (S$2.30) impressed diners with its adorable pink exterior and mild sweetness. 
If you're hungry, you can get the Prosperity Feast (S$13) instead, which typically consists of the aforementioned items and is accompanied by a beverage to wash it all down.
All items are available after breakfast hours at 11am on weekdays, and 12pm on weekends, for takeaways or dine-in at all McDonald's stores. 
McDonald's is on the GrabFood delivery service. You can also book a ride to its stores.