McDonald's Ninja burger to return on Oct 13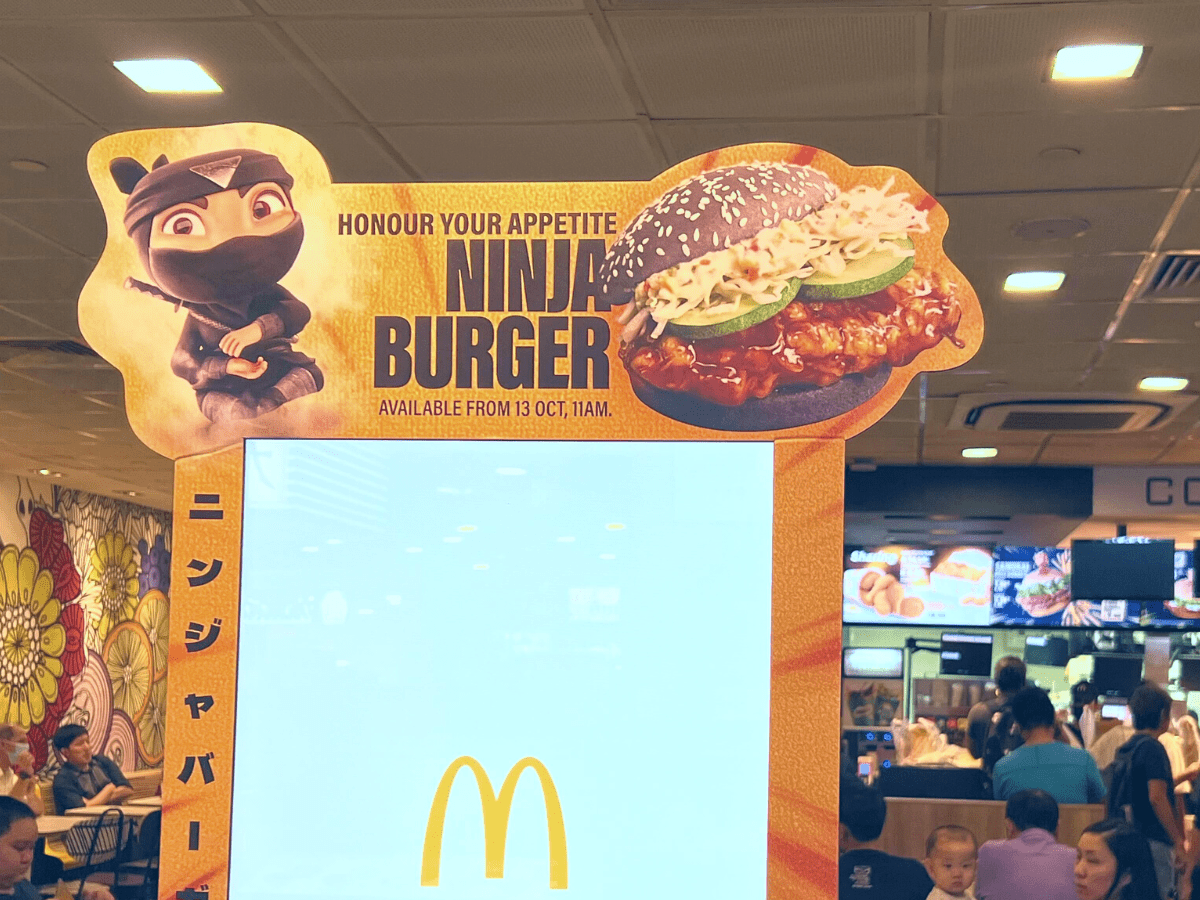 It looks like the Ninja burger is returning to McDonald's on Thursday (Oct 13). The HungryGoWhere team spotted posters announcing the burger's return at a McDonald's store in Sengkang on Wednesday. It will be available from 11am.
The fast-food giant first teased its fans via Facebook last Saturday, with a post of an animated ninja obscured by smoke. Accompanying it is the caption: "The wait is over. You asked, he heard, and he's almost out of the shadows. Stay tuned for the smoke to clear. Your other favourite is almost here." The post garnered more than 80 reactions and 10 shares as of 10.20am on Wednesday.
The Ninja burger was first launched in 2017. Sandwiched between two charcoal buns, it features a crispy chicken patty slathered with sweet nanban sauce and topped with shredded white cabbage and crunchy cucumber slices.
This is the second burger to return to McDonald's in less than a month, as part of its "Honour your appetite" campaign. It follows the comeback of the legendary Samurai burger —  a burger with beef or chicken patties that are generously smothered with sweet and tangy teriyaki sauce — that was brought back on Sept 22 to great fanfare.
McDonald's is on the GrabFood delivery service. You can also book a ride to its stores.
Multiple stores islandwide
Open: Operating hours vary across stores
Multiple stores islandwide
Open: Operating hours vary across stores