We tried the new Krispy Kreme Minions-themed donuts and here's what we think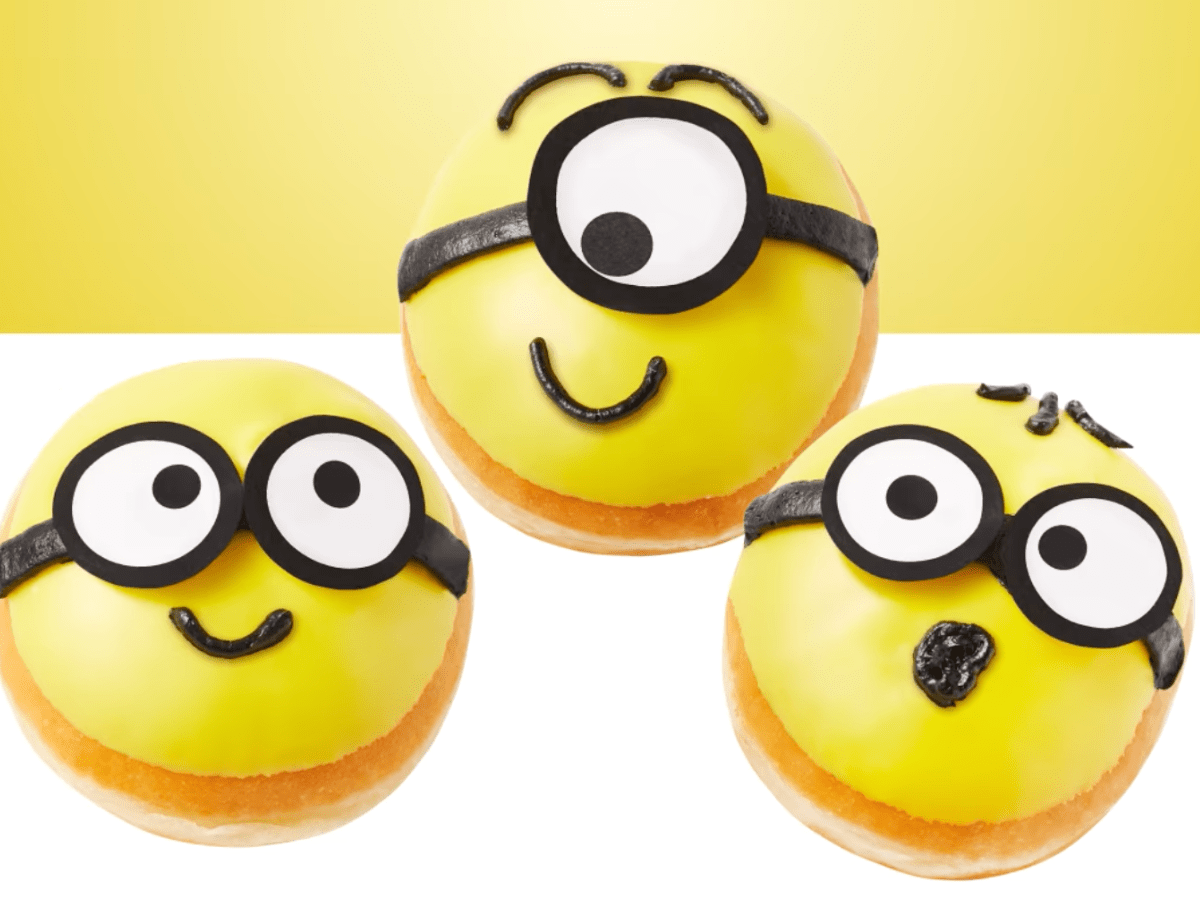 Krispy Kreme's new Minions-themed donuts have gotten us ba-ba-bananas! The giant donut chain released the exclusive collection on Friday (Oct 14).
The tie-up between Krispy Kreme and Minions will feature three characters from the famous animated movie — Bob, Otto and Stuart. Each donut is priced at S$4.20.
They are priced a tad higher than other Krispy Kreme donuts, which typically range from S$2.80 to S$3.90.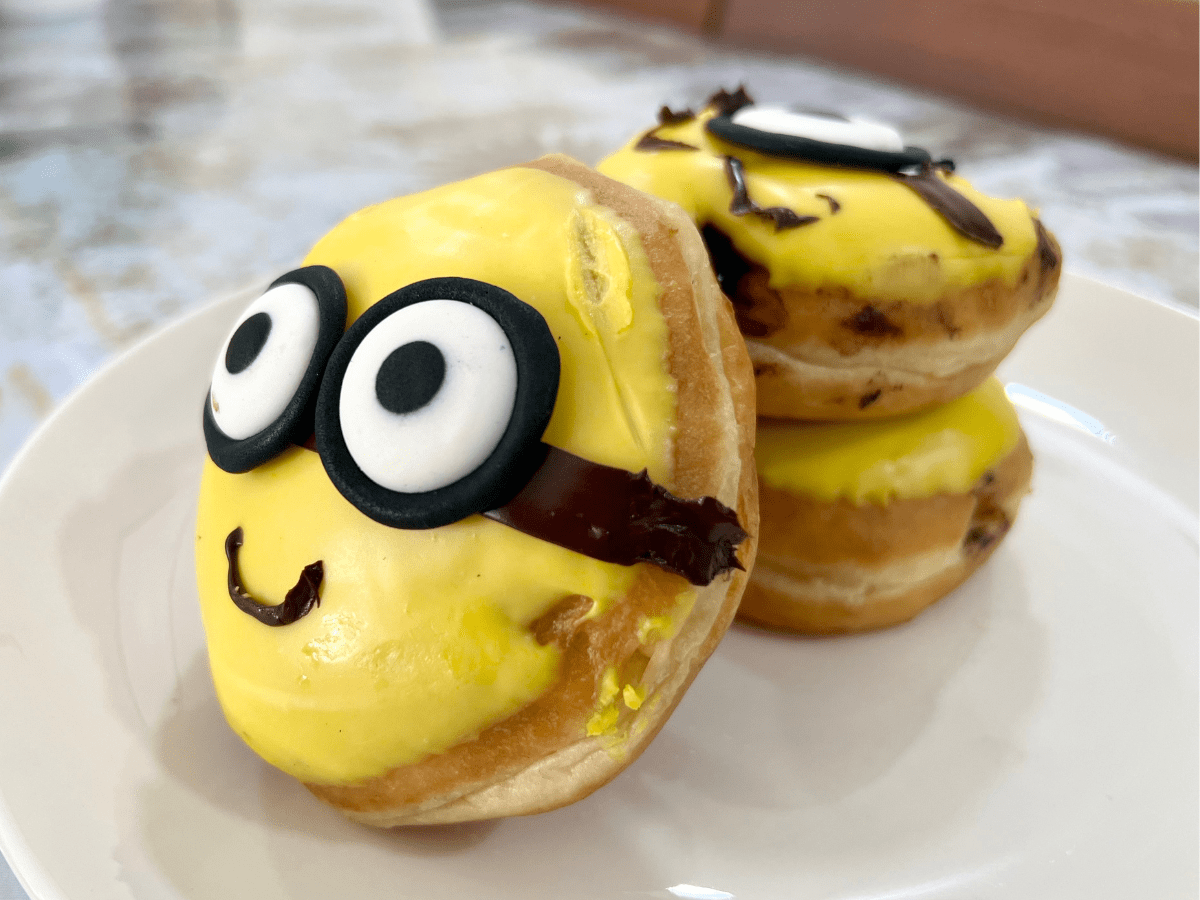 The Minions-themed donuts do look as good as what you see in Krispy Kreme's promotional posters. Save a few minor smudges, each donut is glazed nicely with a striking yellow banana-flavoured icing. The eyes are skilfully crafted and well-positioned firmly on top.
We took our first bite and were instantly hit by the strong flavour of banana from the glaze. The glaze's texture is quite creamy, so much so that you may be tempted to lick it all off before your second bite.
Fun fact: Bananas are the Minions' favourite fruit!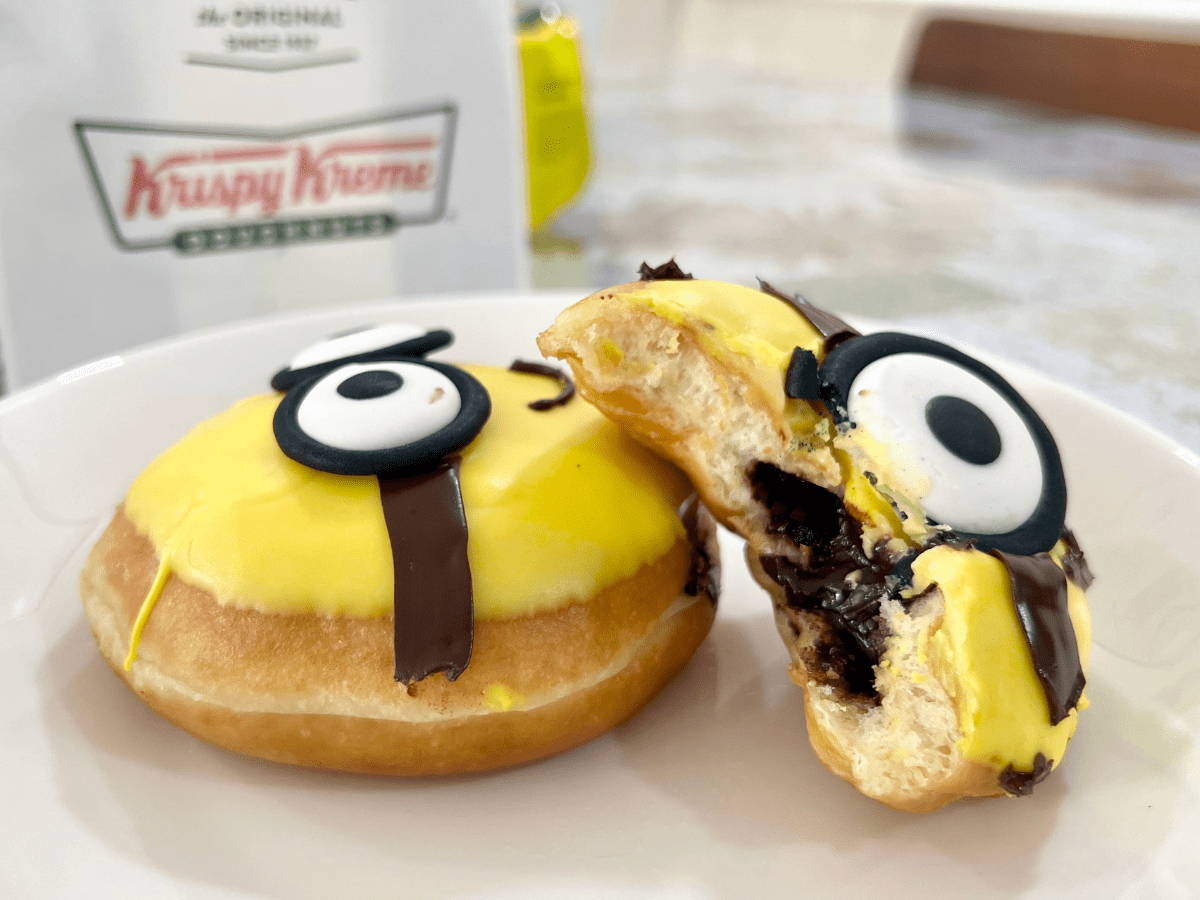 The Minions-themed donuts are filled with dark chocolate, for a classic dessert combination of bananas and dark chocolate. Sweet with a slight bitterness, it cuts through the cloying sweetness of the glaze.
As for the eyes, yes, they're edible and crunchy, but that's about it. We anticipated mini Oreo eyes — similar to the collection released in Jakarta — but found that they're basically made up of coloured sugar, with no flavourings added. Kids will probably still love to munch on them, though! 
Overall, we feel the Minions-themed donuts are worth buying, even at its slightly steeper price. It definitely left us wanting more.
Krispy Kreme is on the GrabFood delivery service. You can also book a ride to its stores.
Multiple stores islandwide
Open: Operating hours vary across stores
Multiple stores islandwide
Open: Operating hours vary across stores