Eat it. Shoot it. Post it.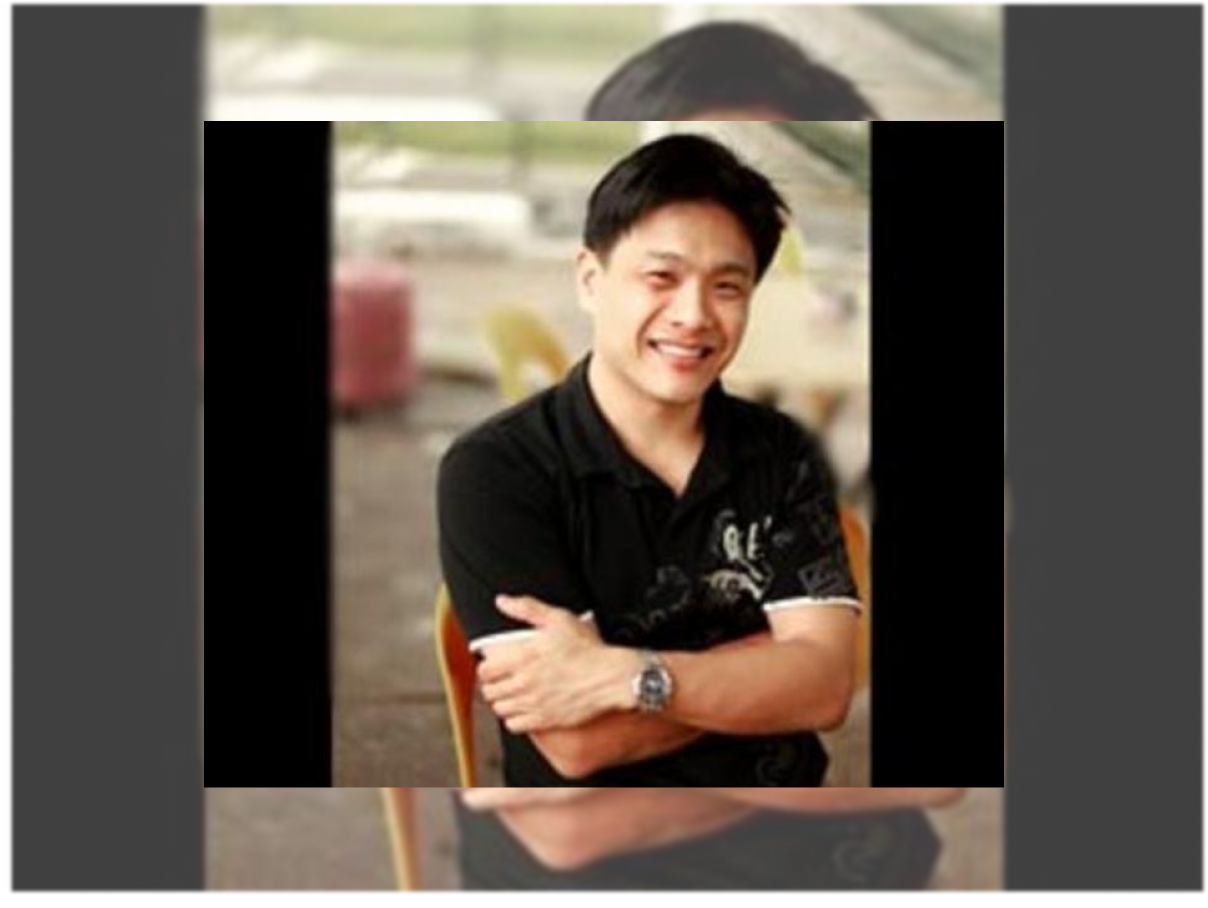 Family doctor by day, food critic by night – that's the image that pops into one's head when you mention Dr Leslie Tay, 40, creator of famed food blog ieatishootipost. The blog of this easy-going father-of-two showcases delectable food photography, making it the must-go-to site for those looking to sample the best of Singapore's yummy hawker fare.
How did ieatishootipost come about?  Was it a sudden burst of inspiration while eating Singapore's best hawker food or a series of bad dining experiences that aided in the conception of this popular blog?
We never really dined out much when I was younger. Growing up, I ate a lot of home-cooked food because Dad seldom brought us out. So you could say that I've been deprived of good hawker fare and am trying to make up for all that lost time! (laughs)
Which was the first stall that came to mind when you embarked on your mission of reviewing hawker fare and why?
I can't really recall but I think it must have been Kim's Hokkien Mee at Joo Chiat Place.  I love all sorts of local fare, hokkien mee, chicken rice, char kway tiao but hokkien mee always has a special place in my heart.
What is the most interesting/ unforgettable encounter you had while reviewing for your blog?
Wow, I've had so many wonderful encounters with our local hawkers but I must say that the nicest experience is always the warm welcome you get after you've blogged about them. I usually revisit hawkers whom I've reviewed and when I see them again and hear how their business has tripled because of my review, it's just a really great feeling.
How do you manage to constantly source for new places to eat at and review?
I receive invitations from PR agencies as well as from restaurants to dine at their establishments. Sometimes I read about interesting hawkers in the papers or hear about certain must-try places from friends. There are lots of ways of hearing about great places to dine.
You have a pretty huge following on your blog, how did you manage to garner so many fans?
I think it's about having the right product and experience for readers when they visit my blog. Pictures play a big role as does writing. I believe there is a great breadth of content in ieatishootipost and this comes across in the extent to which I cover the stalls and review the food.
Singaporeans love to eat and being the tech savvy generation we are, surfing the net for good food and places to dine has become the norm for most of us. ieatishootipost grew through word of mouth and now, my blog is also linked to other sites like STB and 93.8LIVE so that also helps spread the word – ieatishootipost has been visited 6.5 million times since it's inception.
As a doctor, how do you manage to strike a balance between healthy eating and your love for hawker fare?
Well, it all boils down to eating in moderation. If I know that I'm going to have a heavy meal at night, then I'll make sure I have smaller meals in the day. It's really a simple way of looking at it and achieving balance in your food intake.
What is the one hawker fare you will never tire of? 
That's not a very good question because I love all sorts of hawker fare! Hokkien mee, satay, chicken rice – you name it, I love it. I could drink teh tarik every day, but that's not very healthy. Neither is eating prata daily, so in the end it's back to eating in moderation.
Do you embark on every meal with a camera in tow and a mission to review it for your blog? What does your family think of that?
In the beginning, they were very irritated because they had to wait for me to finish taking all my pictures before they could eat. But they got used to it after a while and now James, 10 and Megan, 7, both know that daddy has to work so they ask me to take the pictures first before they eat.
Having sampled such a wide variety of good/ not-so-good hawker fare, you must have pretty high expectations when it comes to home-cooked food. So, when you dine at home, who does the cooking?
My maid does the cooking but I trained her. It helps that mom's a chef and I learnt all my basic skills from her, so I gave my maid intensive training.
I cook over the weekends though, when I have more time on my hands. At the moment, I'm experimenting with pizza and pasta. I make my own dough for the pizza and try out different sauces. I also don't fancy the pasta you get from the supermarkets and I enjoy making pasta from scratch with flour and eggs. My kids join in too and they make teddy bear-shaped pasta from their pasta sheets; it's good family fun.
If you were to start your own hawker stall, what would you sell and how would you differentiate yourself from your competitors?
Having reviewed so many hawker stalls, I would definitely not set one up because it's a lot of effort and hard work. Also, there are so many good hawker stalls around and it probably wouldn't be a good idea to start another hokkein mee or prawn mee stall. I prefer to think of new ideas, help hawkers reinvent their dishes and then come and taste it.
Instead of a hawker stall, I might open a restaurant – a small, cosy place where you have different dishes marinated in local flavour but served in bite-sized portions so that one can sample a variety of food. You'd definitely find me by the bar reading papers while enjoying a good cup of teh tarik.

Starting from 15 July 2009, Dr Leslie Tay will be sharing his favourite hawker stalls on inSing.com every alternate Wednesday.
---
This archived article appeared in an earlier version of HungryGoWhere and may not be up-to-date. To alert us to outdated information, please contact us here.