Get boozy this Oktoberfest with GrabMart-exclusive alcohol offerings and limited-edition gifts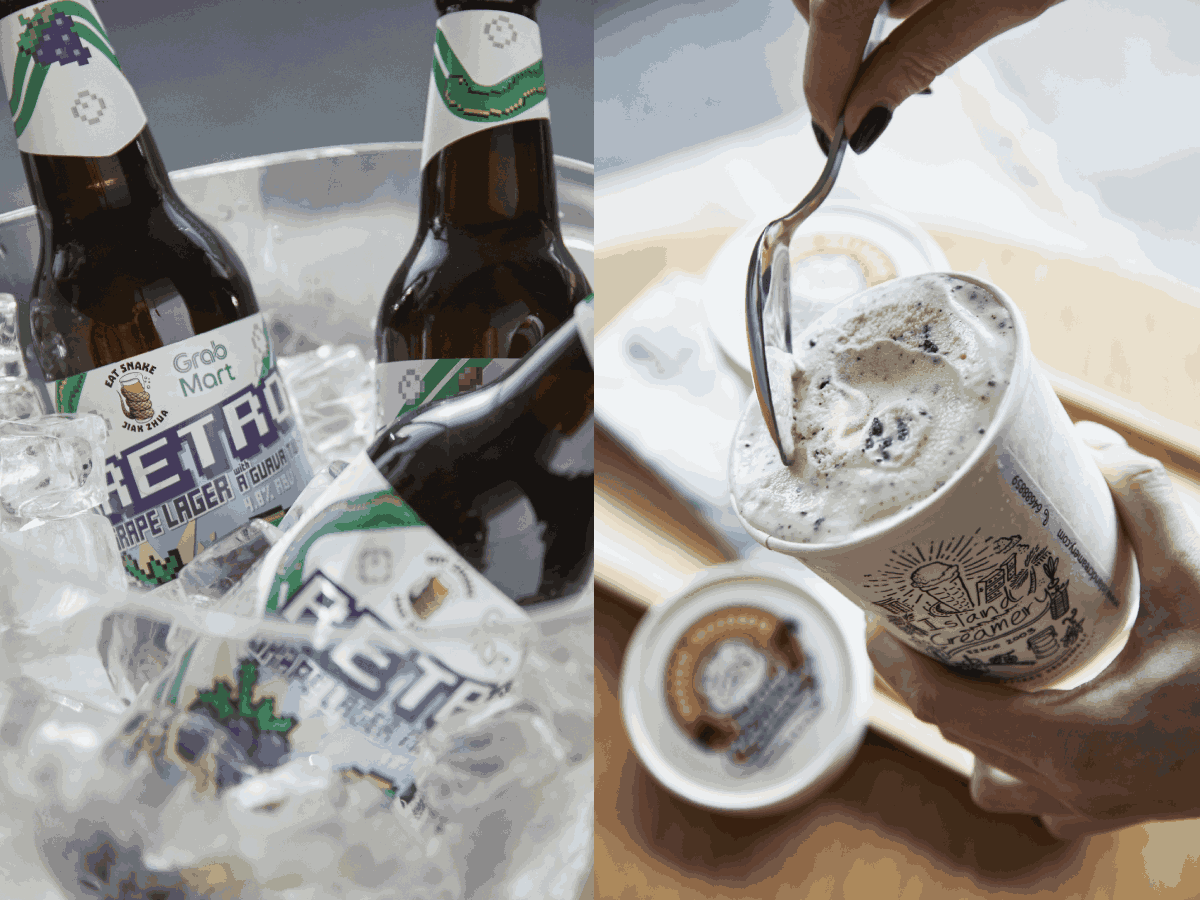 Oktoberfest, the world's largest beer festival, is back! The yearly festival takes place in Munich, Germany, from Sept 17 to Oct 3, but we know not everyone has time off to catch a flight there.
This year, GrabMart wants to add cheer to your Oktoberfest celebrations right at home. 
If you're planning a house party or don't want the hassle of navigating the crowds, you're in luck because GrabMart has partnered not one, but two brands to jazz up your homely celebrations with instant delivery. 
The promotion runs from Sept 12 to Oct 2.
First up is Eat Snake, a homegrown alcoholic beverage company.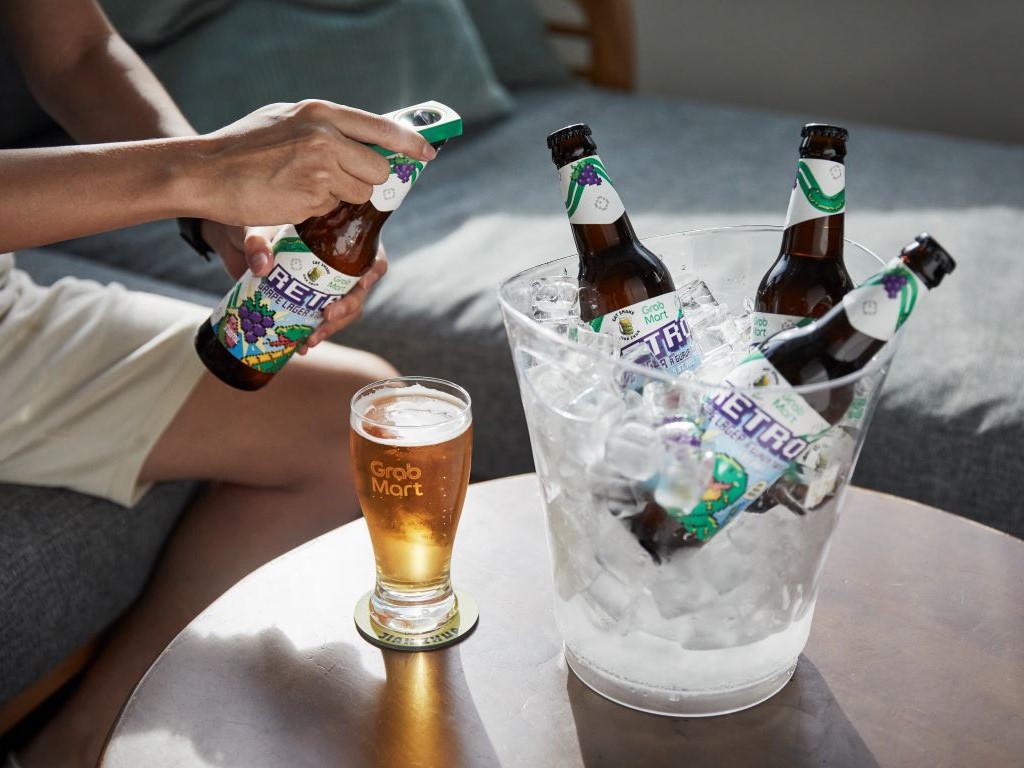 For the occasion, GrabMart has tied up with the brand to create an exclusive Oktoberfest beer. The Grape Gatsby is a grape lager with a guava twist — a refreshing beverage befitting our tropical climate.
The beer is smooth and only mildly hoppy, with sweet notes and a slightly tart finish. Fruity and light, this unique beer makes for easy drinking and is best served ice-cold.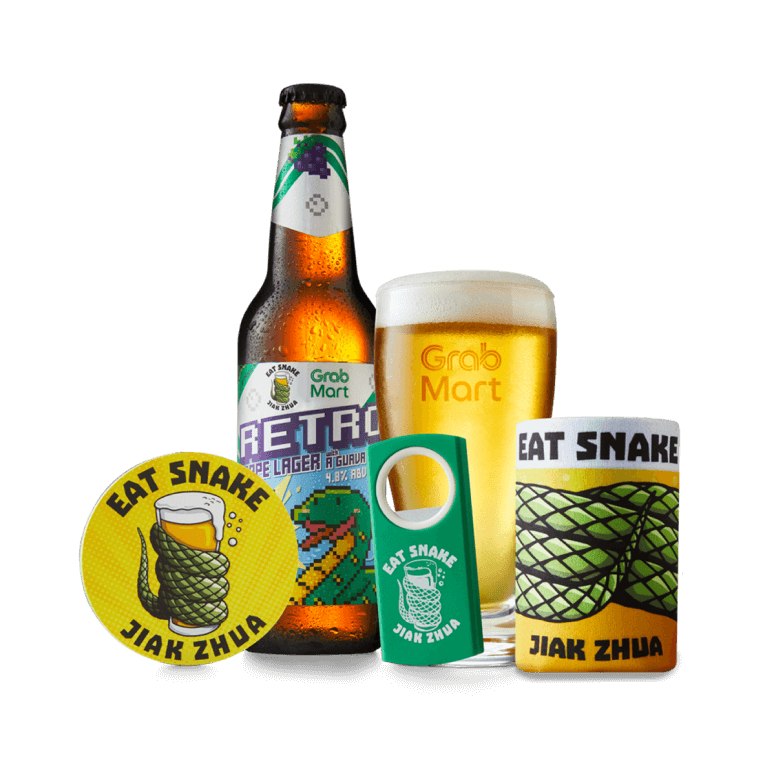 Order the beer bundle of four (S$34) for instant delivery and receive a four-piece gift set comprising an Eat Snake premium beer pint glass, a portable bottle opener, a rubber coaster, and an insulated beer sleeve. This gift-with-purchase promotion is limited only to the first 250 customers, so get yours before it runs out.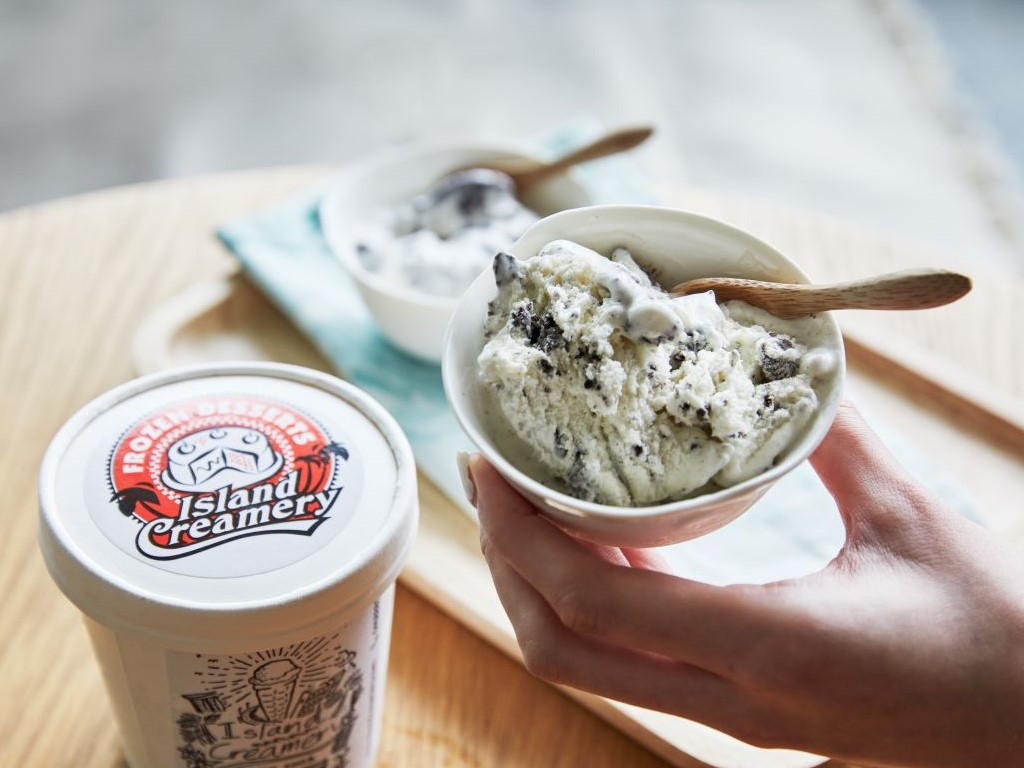 If you've more of a sweet tooth, you'll want to get your hands on a special ice-cream flavour by GrabMart and Island Creamery, created just for Oktoberfest. 
The beloved Singapore ice-cream brand is putting a creamy, boozy spin on crowd-favourite Oreo cookies, with an Oreo Baileys ice cream. 
Crumbly, chunky Oreo bits lend the dessert a satisfying crunch, while melding well with the chocolatey undertones of the Baileys liqueur. 
Feel free to dig into this milky treat, which is not too intense alcohol-wise, at any time of the day. But beware: It's so good we reckon you might finish the whole pint at one go.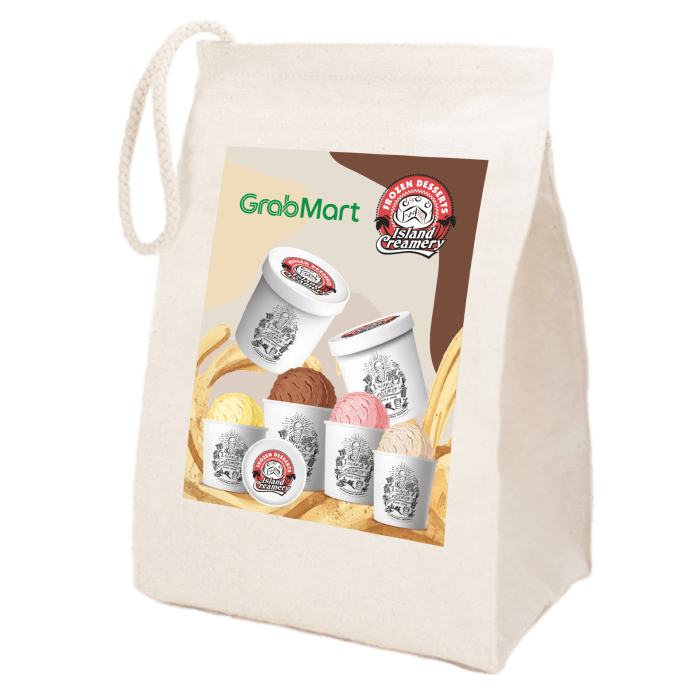 Order a bundle of two ice-cream pints from Island Creamery (S$22) — one of which being the Oreo Baileys ice-cream — and receive a limited-edition cooler bag. Don't miss this, as it's limited only to the first 150 customers.
Get these GrabMart-exclusive items now, while stocks last.
If you're looking for more, GrabMart is also offering S$6 off all orders for a limited time (terms and conditions apply).  
So check out other alcoholic drinks and snacks from its selection to keep the good times flowing this Oktoberfest!
Foo Jia-En contributed to this article. 
Have your Oktoberfest orders delivered instantly via GrabMart.
This article was written in partnership with GrabMart.