Oh, how Chinese New Year has changed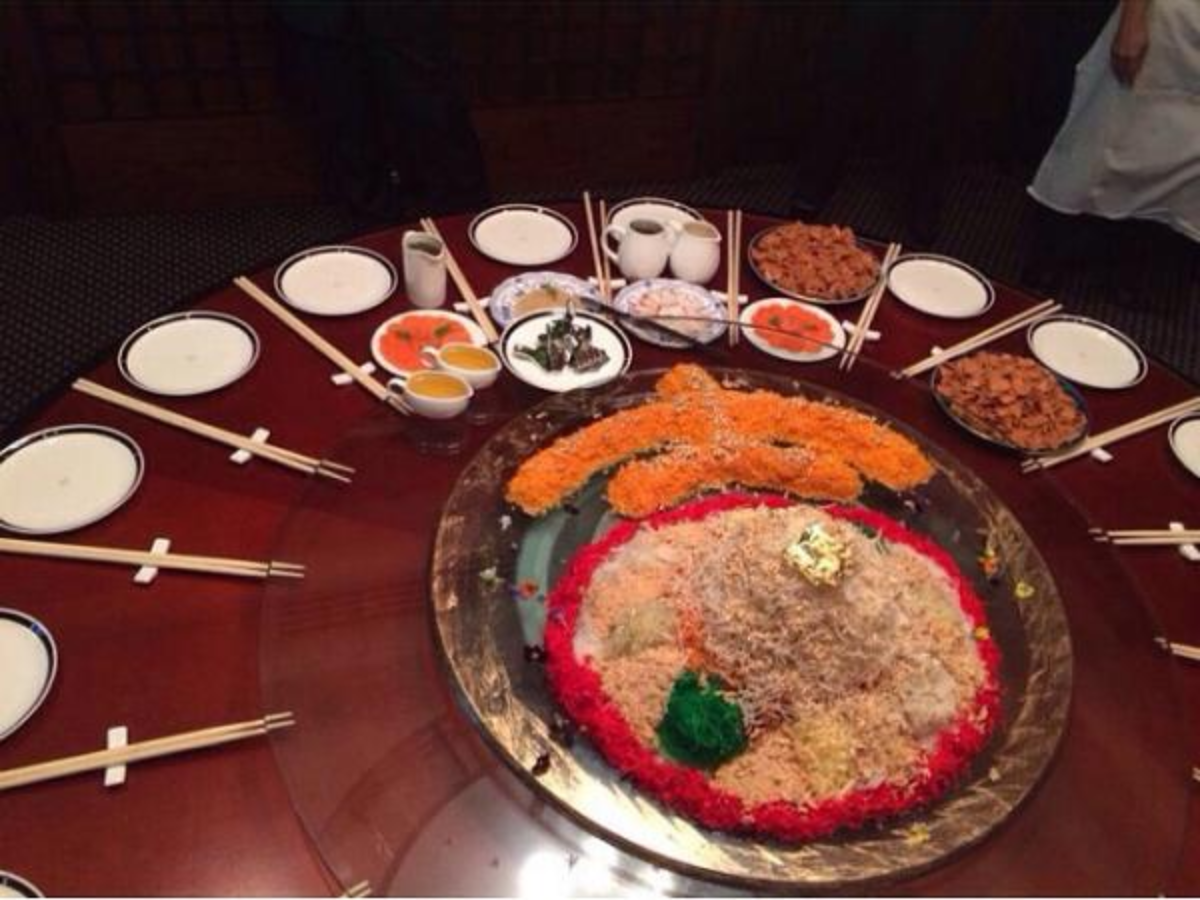 Holidays over Chinese New Year are known as siam ang pow or "avoid hongbao" getaways. So where are you going, away, this Chinese New Year?
Staying home? Are you booked for a restaurant's first or second sitting for your reunion dinner? Yes, this is a relatively new tradition that Chinese families are now familiar with.
Reunion dinners of the past
There was a time when most reunion dinners were home-cooked meals. Steamboats and curries and a "prosperity platter" made this big, fortuitous dinner. On the prosperity plate would be foods that symbolised longevity, wealth, health and fortune. Obviously that delectation worked.
As fortunes increased and families decreased (fewer children, and seemly more overseas) eating out became the norm. An expat – now termed "foreign talent" – observed that in Singapore his colleagues don't invite him to their homes (unlike in Europe).
I explained that is partly because the majority of us dwell in HDB boxes. And it is also because we do enjoy taking people out to eat, especially newbies to our shores.
Eating out is practical and fuss-free, and so more and more started choosing to have their Chinese New Year reunion dinners in a restaurant.
(My grandparents would have been apoplectic at going 'out' for reunion dinner, but this is how we now roll in pragmatic Southeast Asia.)
This has been a fast-growing trend since the '90s. And in the last decade or so, restaurants introduced two sittings to accommodate more eager reunion dinner patrons.
It makes sense, it just does.
Reunion dinners of today
The first seating — usually from 6pm to 8pm — suits families with young kids, and leaves them time to visit red and gold Chinatown before heading home for some kuachi (melon seeds – a typical Chinese New Year snack), like a second splitting at home.
The second seating— from 8pm — is best for those who have to work through lunch and then dash around for last minute items before the shops shut for the New Year. There's a breather before dinner. And it's over by 10pm.
You can't begrudge restaurants capitalising on this lucrative season. They make their annual killings here (a modest Chinese New Year menu for four could set you back $500 or more).
One year a joint I rung said they had three sittings and asked if I would take the one before 5pm. I told him to toss it, of course. But three sittings are rare.
Having said all this, popular restaurants have two sittings all year round.
And given changes in society, having two reunion dinner sittings does help: the son of remarried parents, for instance, is filial to both so has two reunion dinners on the same night.
Reunion dinners have also taken a turn for the casual, in dressing and in added guests: some of us have standing invitations to join friends' families (because our siblings are spread far and wide).
You'll see, at reunion dinners in restaurants and at famous tze char establishments (who also have first, second, and third or supper sittings), families help their overseas visitors with the chap chye dish.
"You must eat this so you can huat (Hokkien for "prosper")," I've said to chef Joel Robuchon (of Joel Robuchon Restaurant and L'Atelier de Joel Robuchon) at the now-closed Por Kee.
Of course the newest tradition is to post Facebook updates of your reunion dishes. Please, don't.
---
This archived article appeared in an earlier version of HungryGoWhere and may not be up-to-date. To alert us to outdated information, please contact us here.