Ye Ji Cooked Food: This Chinese Economic Rice stall that has impressively long queues!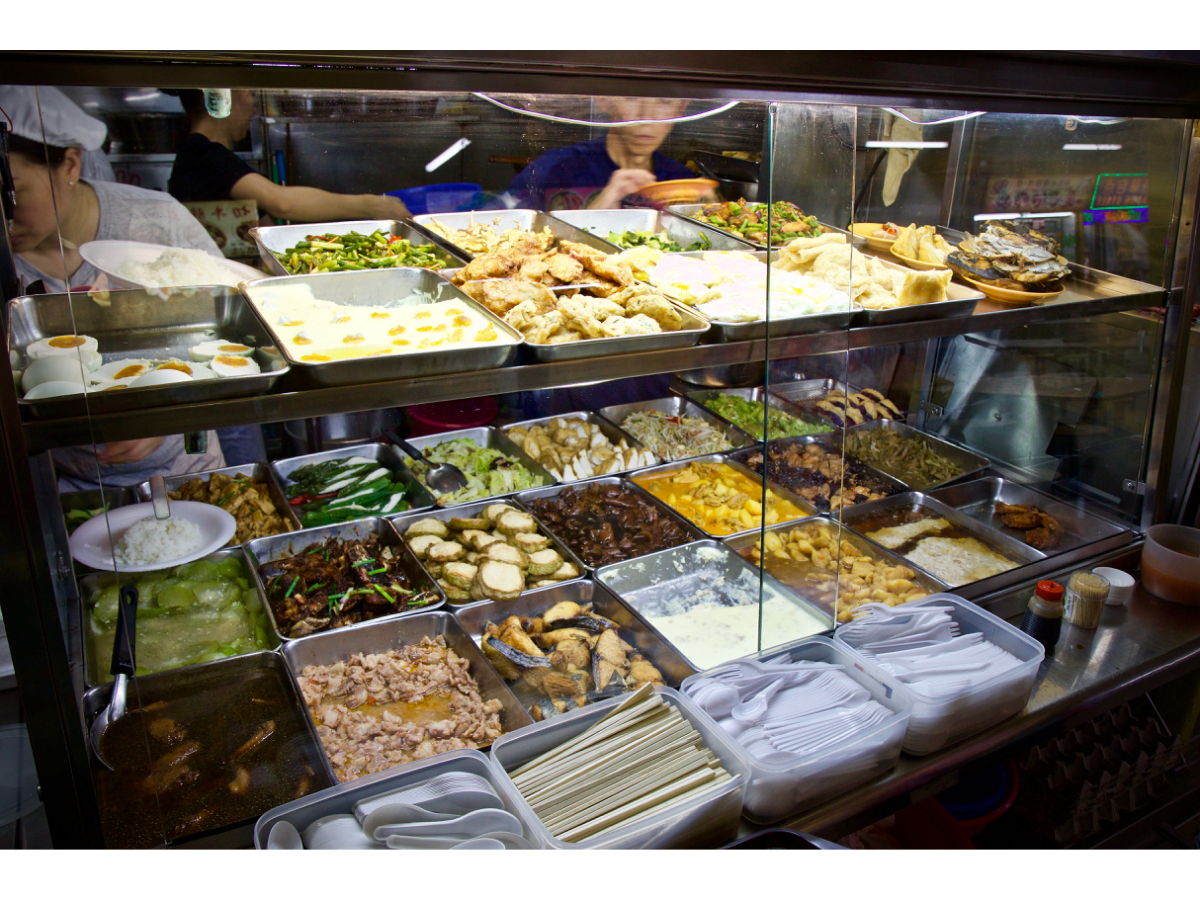 There are a fair number of stalls selling Chap Chye Png (Chinese economic rice) at Chinatown Complex and each have their fans during weekday lunchtimes but Ye Ji Cooked Food is the only one which sees long and consistent queues from when they open in the morning to when they close in the mid-afternoon.
Once you tuck into the food, you'll understand why. Ye Ji serves very high quality Chinese economic rice dishes that have a very home-cooked feel to them.
Originally street side hawkers in the 1960s, the stall was passed to the second generation daughter when the stall moved to Chinatown Complex in the 1970s.
The stall was then sold off some two, three years ago to new owners but the food quality has been nicely maintained through the transition.
Every dish here has a very high minimum standard whether it is something simple like fried chicken wings which are well-marinated with a nice crispness or like a basic stir fried cai xin vegetables which come fresh and are executed with a balanced savouriness and oil richness.
The tofu they use in dishes have a fresh quality to them, with no hint of sourness and stir-fried dishes do not have a heavy greasy feeling to them.
All the dishes are made in smaller-than-usual batches so that the food remains fresh. Peek at the back and you'll often see a male cook constantly at his wok churning out dishes.
Among the 30+ dishes on offer, you'll find some unusual offerings like stir-fried chopped fish head in spicy black bean sauce, but what they excel in are really their standard staples.
Dishes like their steamed egg offerings — one with minced meat and the other with salted egg — come with a silky soft egg texture and the minced meat soft to the bite as well. It also has a restrained saltiness, very welcome as the dish can sometimes come heavily salted in other stalls.
Their steamed minced meat mixed with chopped tang cai, also comes juicy with a nice soft texture, thanks to sufficient pork fat mixed into the mince.
Other highlights include the braised pig skin which has a nice melting soft texture and a great soy taste to the gravy. Also, a highlight was the steamed pork with chilli. It comes with nicely tender with a nice mix of pork fat richness, savouriness and spiciness.
The other big highlight are their impressively large handmade tofu items with are overstuffed with fish paste. Vegetable slices — brinjal and bitter gourd — are sliced thick and a single order gets you two pieces. They have a selection of five to six varieties every day. Well worth the money.
That said, there are a few general downsides ever since the new owners took over, noticeable to longtime customers who remember the stall well.
The rice and dish portions used to be bigger and the prices not as inexpensive. Whereas the stall was firmly in the cheap and good category a few years ago, now it is simply good and priced a little higher relative to the other chap chye png stalls in the food centre.
---
This archived article appeared in an earlier version of HungryGoWhere and may not be up-to-date. To alert us to outdated information, please contact us here.