UNO Beef House: 30 years and still going strong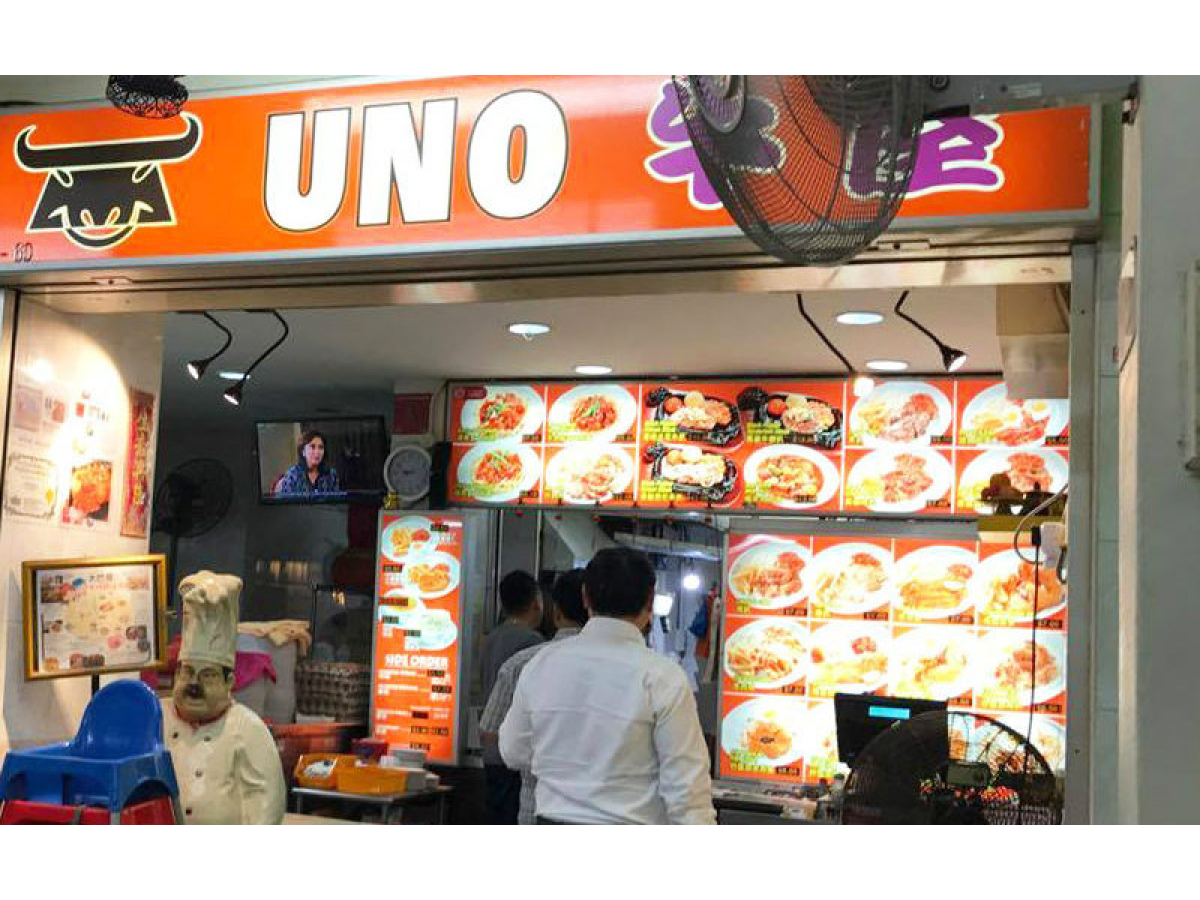 It's 7.30pm on a Thursday night when we reach UNO Beef House, and the place is absolutely packed. We step up to the counter, and before we place our order, Rico Lim warns us that it's a 40 minute wait.
After choosing our dishes, we're eager to ask Rico, the business owner's son, a few questions about UNO Beef House – but our conversation is cut short every few seconds, as he turns his attention to those who have joined us at the front of the stall, ready to order.
"Need to wait 40 minutes, hor" he intones good-naturedly each time, and the majority of his customers aren't fazed by this piece of information, and choose to place their orders anyway. A select few wrinkle their noses in dismay and say they'll be back another time, and Rico tells them that the best time to come by is 4pm on weekdays – they'll only have to wait 15 minutes or so if they pop by then.
The secret sauce behind UNO Beef House's success throughout its 30 odd years of operations – is, quite literally, a secret sauce. According to Rico, this sauce that serves as an accompaniment to their Chicken Chop ($7), Pork Chop ($7) and other dishes contains over 10 different ingredients, and is made fresh in-house everyday.
Taste-wise, this secret sauce is surprisingly restrained, and serves to complement our chicken chop rather than to steal the show. It's slightly sweet, slightly tangy, slightly salty – but there's barely enough to go around.
Sauce aside, the chicken chop is satisfyingly succulent, although Rico swears that the chefs at UNO Beef House don't employ any special method of cooking. We're not impressed by the sides, though – the fries, slaw and beans are perfunctory, and the garlic bread is topped off with what can only be described as an anorexic amount of garlic spread.
The Minced Beef Spaghetti ($6.50), on the other hand, fared better than expectations. Although the noodles aren't quite al dente, we like the rich and full-bodied sauce which is thoroughly infused with the flavour of the minced beef, as well as the chunky tomato bits in said sauce.
When doing our research before visiting the place, a common thread in the (outdated!) reviews that we found was that UNO Beef House serves generous portions for wallet-friendly prices. Whilst we might have found these dishes good value for money a few years back (when most items were priced at $5), this definitely isn't the case today.
As for the snaking queues and long wait times that UNO Beef House still experiences, we've got a hunch that this can be attributed to long-time fans coming back for the taste of familiarity and nostalgia, rather than anything else. That's our take – but drop by to try their food for yourself, and let us know what you think!
---
This archived article appeared in an earlier version of HungryGoWhere and may not be up-to-date. To alert us to outdated information, please contact us here.