Satisfy your late night Japanese food cravings at The Ramen House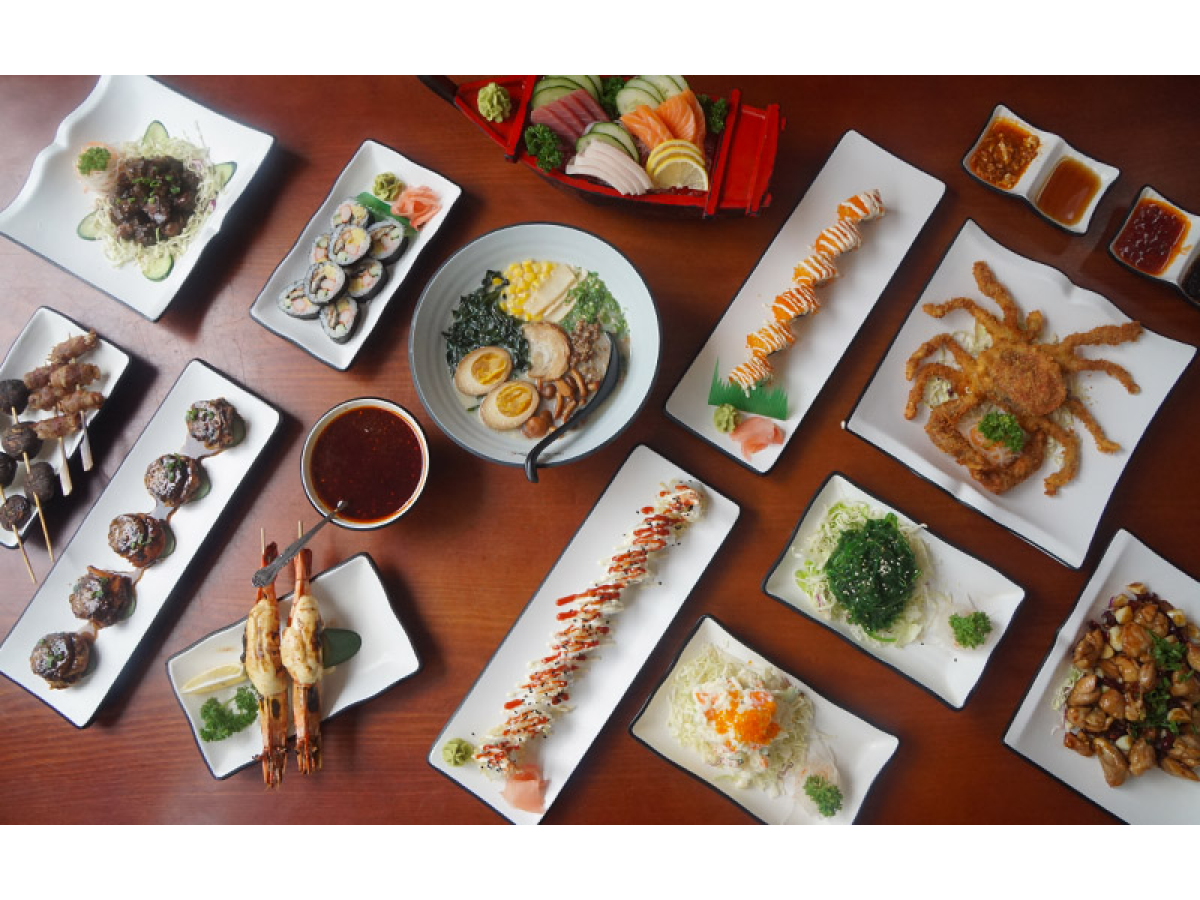 Does Japanese supper sound like something you'd fancy? It might sound like something of a fantasy — we know the difficulty of hunting down dining spots that open during the wee hours of the night, much less Japanese dining spots that cater to the nocturnal crowd.
Thankfully, The Ramen House has been providing much-needed night-time fuel for the "cannot eat, cannot sleep" insomniacs out there. It operates from 5pm to 6am on weekdays, and noon to 6am on weekends, ensuring that those hit with late-night hunger pangs can get in a delicious, hearty meal in an accessible location.
Diners who love Japanese food will be spoilt for choice: The Ramen House offers more than 100 Japanese dishes, some of which have been given a local twist to better suit customers' palates.
While the phrase "supper place" conjures up the image of many a night market or hawker stall, few supper spots offer you the luxury of dining in an air-conditioned environment. Enter The Ramen House, which, for those who prefer not to be enveloped in smokiness and perspiration by the end of their late night perk-me-up, makes for an ideal, comfortable option.
And no, you don't have to settle for stale leftovers just because it's possibly your final meal of the day. Treat yourself to an exquisite bowl of ramen bathed in a bowl of broth boiled free from MSG, salt or sugar.

The Ramen House's ramen broth is of the lighter variety – but this doesn't mean theirs is bland. The broth is made from ingredients like chicken meat, feet and bones, as well as spring onions and mushrooms. It is cooked under high heat for more than thirty hours, till the bone marrow dissolves, imbuing the broth with flavour. This is why their ramen soup, while light, isn't anaemic on taste and aroma. 
They carry a wide range of ramen, including Vegetable Ramen (vegetarian option) and the Beef Ramen. But their signature and the one that they are most recognised for is the Volcano Ramen.
Perfect for those with more adventurous taste buds, the Volcano Ramen delivers a spicy kick. The dish's "red-hot lava" is made from red chilli and dried Indian chilli padi — loads of 'em — and the spiciness can be customised to three different levels, but regardless, its feistiness is sure to put fire in your belly.
And while ramen will always be the restaurant's signature, The Ramen House is also a one-stop destination for terrific Japanese cuisine. Their extensive menu encompasses everything from ramen and kushiyaki to sashimi and sushi.
If it's just light bites you are after, opt for the appetisers, which includes chicken or seafood gyoza ($6.90), Chawanmushi ($3.90), or Deep Fried Salmon Skin ($6.90).
Sushi lovers can go for the Salmon Maki ($12.90), Futomaki ($9.90), or the assorted sushi platter ($14.90).
Those in need of a protein fix can feast on staples like Salmon Sashimi ($9.90), Salmon Belly Sashimi ($12.90), Tuna Sashimi ($9.90), or Mekajiki Sashimi ($12.90).
Forget about those sloppy seconds from the meal the day before. Next time you have a late-night hunger pang, make a trip down to The Ramen House and feast on the best of Japanese food.
---
This archived article appeared in an earlier version of HungryGoWhere and may not be up-to-date. To alert us to outdated information, please contact us here.