Shang Pin Hot Pot: Second branch now bigger and better than ever!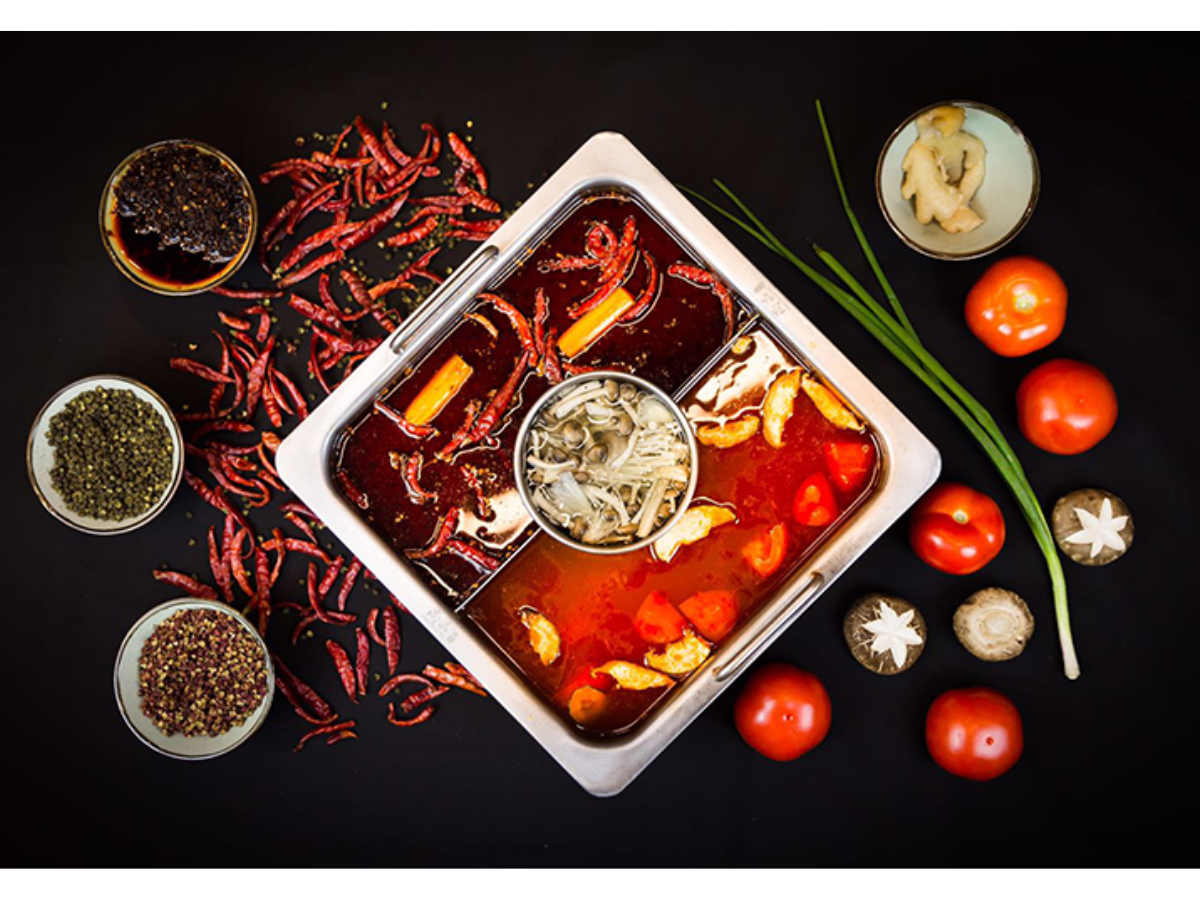 Shang Pin Hot Pot opened the doors of its second branch at Marina Square earlier this year and not a moment too soon.
When the hotpot eatery opened its doors on the second floor of Rendezvous Hotel in 2014, it was hugely popular resulting in long queues for its hotpot offerings. Queues started at 6pm and people queue on average for over two hours.
There are a number of reasons why Shang Pin is so popular.
One of which is because it is very similar to "that other famous hot pot brand" but with more of a focus on value for money.
The other fact is that they get the Szechuan chilli right, something which not many hot pot places in Singapore can boast.  They use the correct Shi Zhu Hong chilli, with its characteristic rich flesh and fewer seeds, resulting in a potent numbing spiciness.
Their signature and unique tomato soup base is also well-loved as they use organic tomatoes which are cooked over a slow flame for hours. The result is a thick velvety texture with just the right amount of sweetness and sourness to it. The soup is not sieved, so you'll bite into a few pieces while you tuck into the soup.
In line with the opening of their new outlet, they've introduced a pig stomach/chicken soup base which is hard to find in Singapore hot pot eateries and they've also upped the game for their other soup bases.
Their calcium-rich big bone soup — made from stewed pork bones — takes eight hours of slow cooking and their mushroom soup base is made from five different mushroom/fungi varieties.
The restaurant has also gone on a healthier slant — doing away with the traditional beef fat for vegetable oil — as it contains higher levels of good monounsaturated fats.
Besides the very popular USA beef options, Australian beef tongues and premium lamb shoulder meat, Shang Pin's meatballs are also the other big highlight as they are all handmade and they have unique creations like Chicken Corn meatballs and chicken mushroom meatballs.
Of course, the Kung fu noodles are always a big highlight as is the Bian Lian Face-changing opera performance which happens daily at 8pm.
The new space at Marina Square is very much welcome as it is twice the size with 38 tables, private rooms and there is a special waiting area, air-conditioned with free snacks and drinks, so you can relax while waiting in line.
Great news for parents is that there is a playground area with Lego blocks for your children. A nice touch: kids will get to take away his or her Lego creation as a memento.
The other nice touch is their brand new "Quwei" area with odour removal machines which will eliminate all the heavy smells that linger after a hot pot meal.
They've also pulled out all the stops with a brand new upscale look, so think two-metre tall copper-plated decorative claddings, rosewood panels, custom pendant lighting and marble table tops.
Reserve a table now at Shang Pin Hot Pot for your hot pot fix!
---
This archived article appeared in an earlier version of HungryGoWhere and may not be up-to-date. To alert us to outdated information, please contact us here.