Review: At Riang, it's out with the old and in with the all-day brunch fare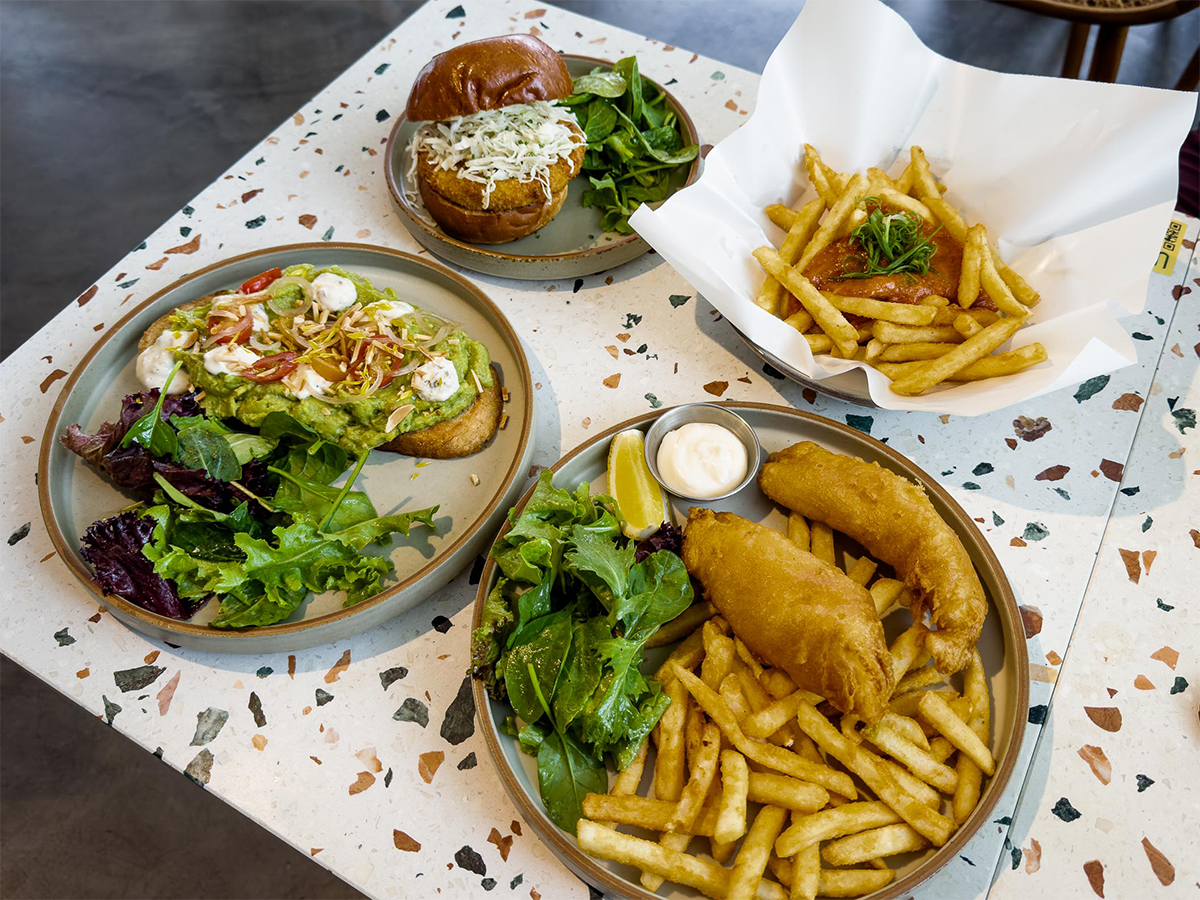 Take the bus if you're coming to Riang. The walk from Serangoon MRT station can be a challenge
The avocado tartine is a must-order and is one of the best yet in Singapore
Riang also has offerings for vegetarian diners
It's been three days since my visit to Riang, and I still don't know how to properly define how the all-day bistro came about. 
Taking over the space once occupied by Babba, Riang — named after the road it's situated at — can be considered, I suppose, a relaunch with a different name. 
Perhaps it's more like a rebrand, albeit with interiors kept intact and only the signboard swapped for something new. 
The other significant change is, of course, the cuisine. Riang switches out Babba's Peranakan fare for a menu more in line with the brand's big brother, The Brewing Ground in Joo Chiat.
The backstory
Like its predecessor, Riang is a newish concept by the brilliant minds behind the always-packed, always-busy The Brewing Ground, situated within The Yards at Joo Chiat Place.
And while I'm not one to reminisce, Riang has a backstory, existing formerly as Peranakan eating house Babba, which I reviewed three months ago. 
Here, I would like to sound a note of caution. At that time, I mentioned that this restaurant is within walking distance of Serangoon MRT station — it is not quite so, unless you enjoy walking, of course. Even the nearest bus stop is a distance away. 
This means the only customers with convenient access to Riang are residents who live in the landed homes within the estate. If Riang wants to attract and enjoy patronage from beyond the neighbourhood, it needs food that makes the trip from anywhere else outside this radius worthwhile.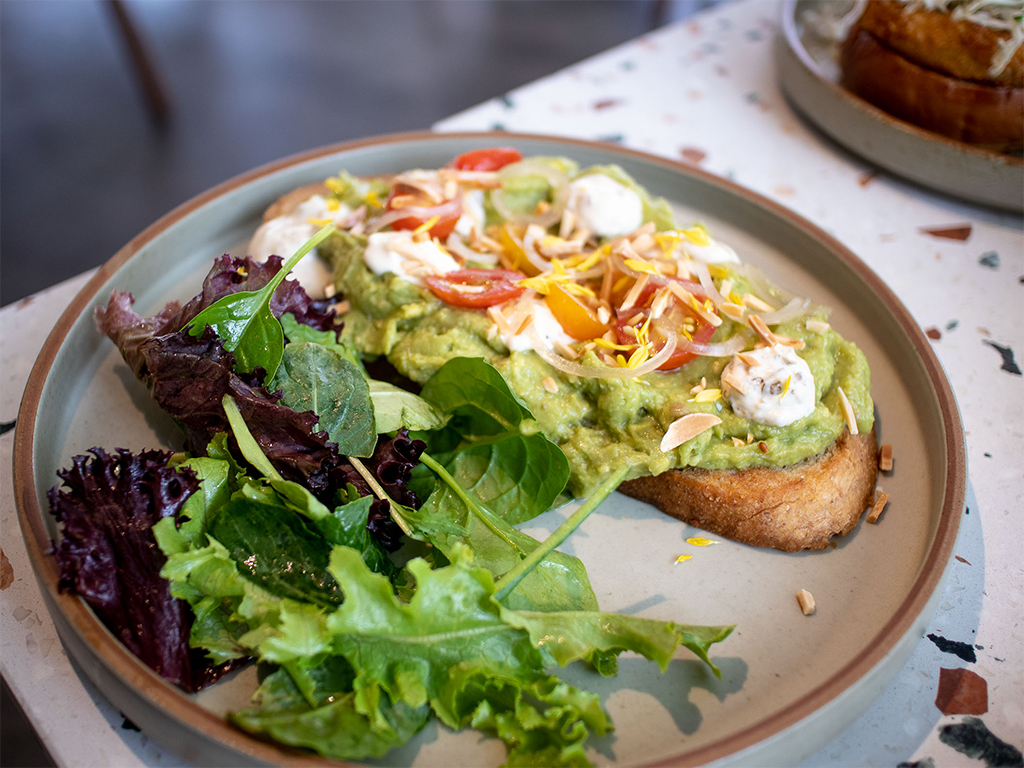 Our verdict
What this place is good for
It's a smart move for Riang to offer a menu that takes judicious inspiration from the tried-and-tested formula of all-day brunch fare at The Brewing Ground. 
For instance, the avocado tartine (S$18) is a close copy, minus the ricotta. It's exactly as I remember it — reasonably seasoned with chunky bits of avocado that give this avocado-toast adjacent some much-needed texture. 
It comes served with a bright dash of acidity from the pickled shallots and sweetness from the cherry tomatoes. It's an academically sound plate that, if I were to be exacting, could be elevated with a crack of black pepper.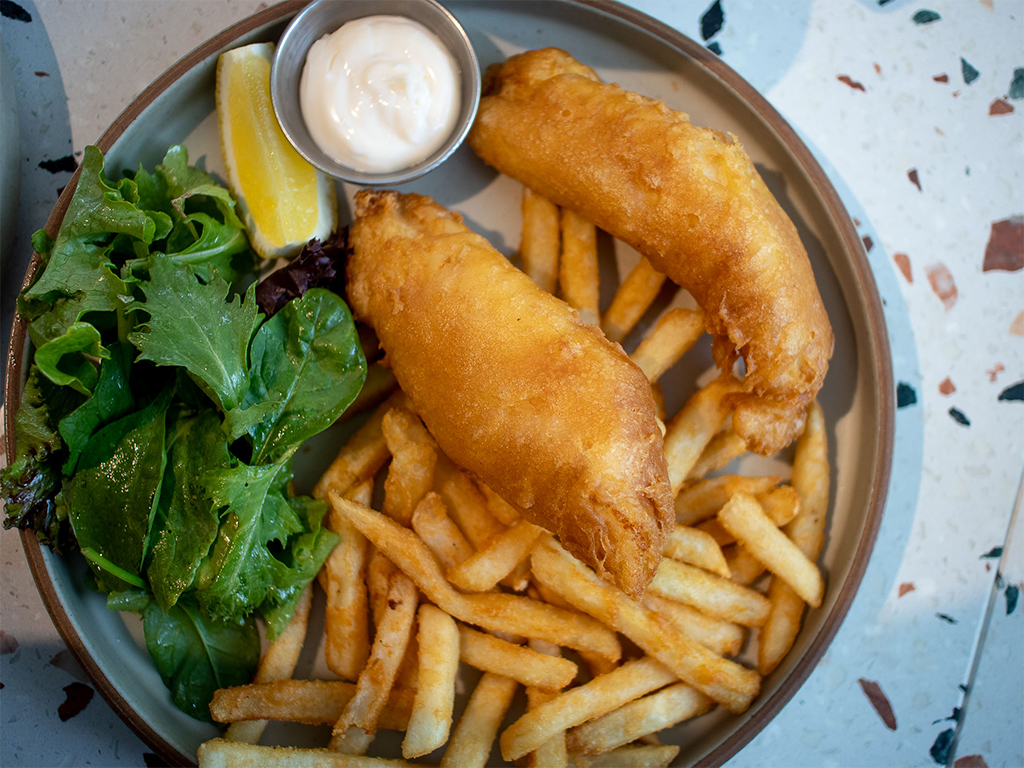 Similarly, the fish and chips (S$24) is a meal that a child would enjoy thoroughly and an adult could hardly complain about. The fish used is an Atlantic cod, coated with a flavourful batter and fried expertly, such that there's barely any trace of oil seen. 
Here, the star is the Atlantic cod, which is thick, flaky and firm. 
It's hard to eat this with cutlery because the fish comes apart in large, clean chunks. I gave up and went in with my fingers, dipping the cod into the tartar sauce. I suggest you do the same.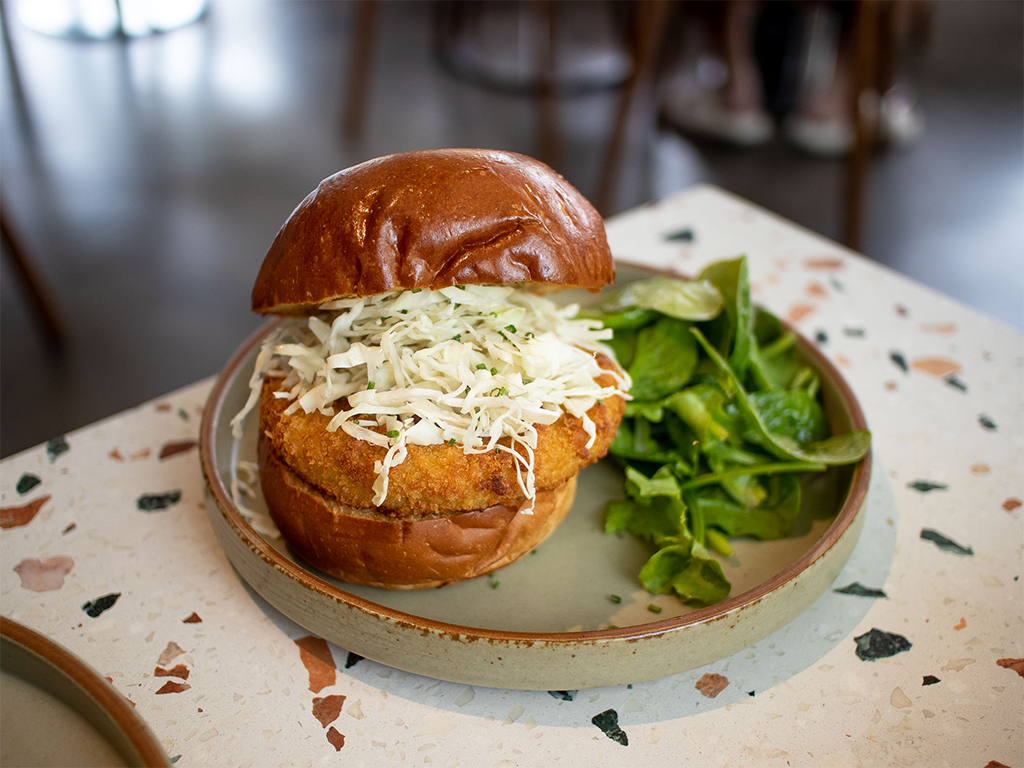 I also thoroughly enjoyed the potato and leek croquette burger (S$16), a vegetarian delight for practitioners of the diet. Sandwiched between two buns is a potato and leek croquette that's flavourful, thick and a great way to trick fussy kids into eating their vegetables. A parent would rejoice.
What it could improve on
The loaded crab fries (S$10) is the perfect example of overpromising and underdelivering. 
First, it's not loaded. Second, I'm not quite sure what "crab" here refers to.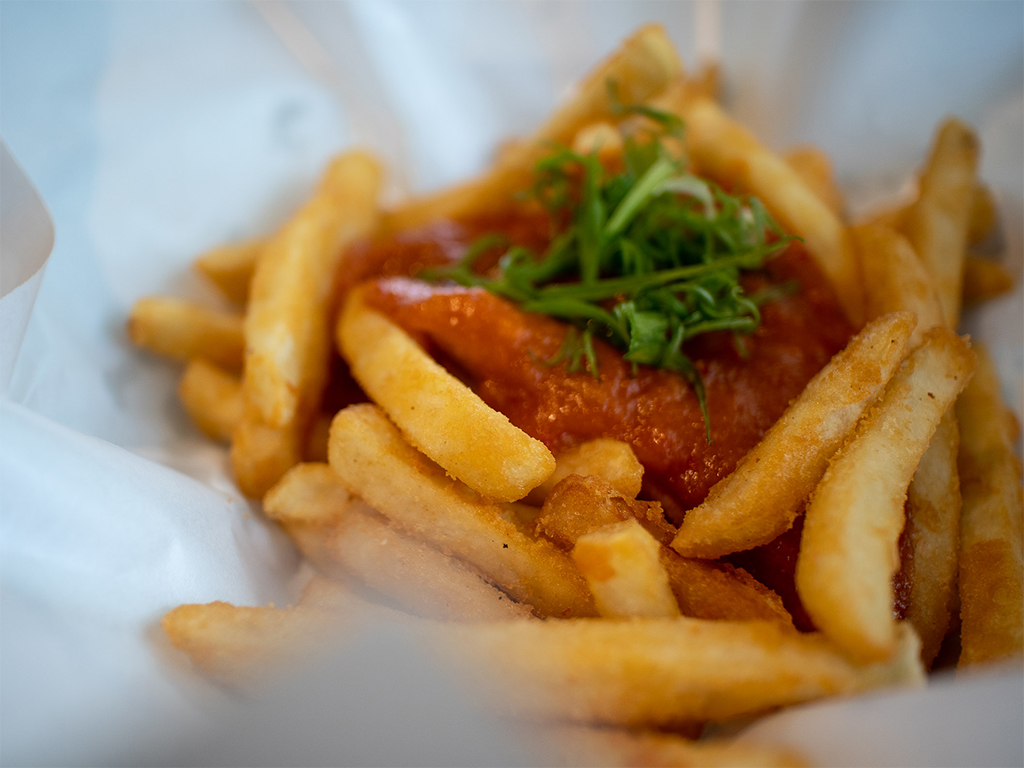 Is it perhaps the chilli-crab sauce splotched over the fries that tastes like a ready-made convenience bought off a supermarket shelf? I don't mind the shortcut, but at least throw in some chunks of crabmeat so the dish lives up to the expectations of its name. 
I'm not a big fan of the sticky date pudding (S$12) either. It's neither a pudding nor is it sticky. 
Imagine my disappointment when this is served as is, sans caramel sauce, which is what makes such puddings "sticky".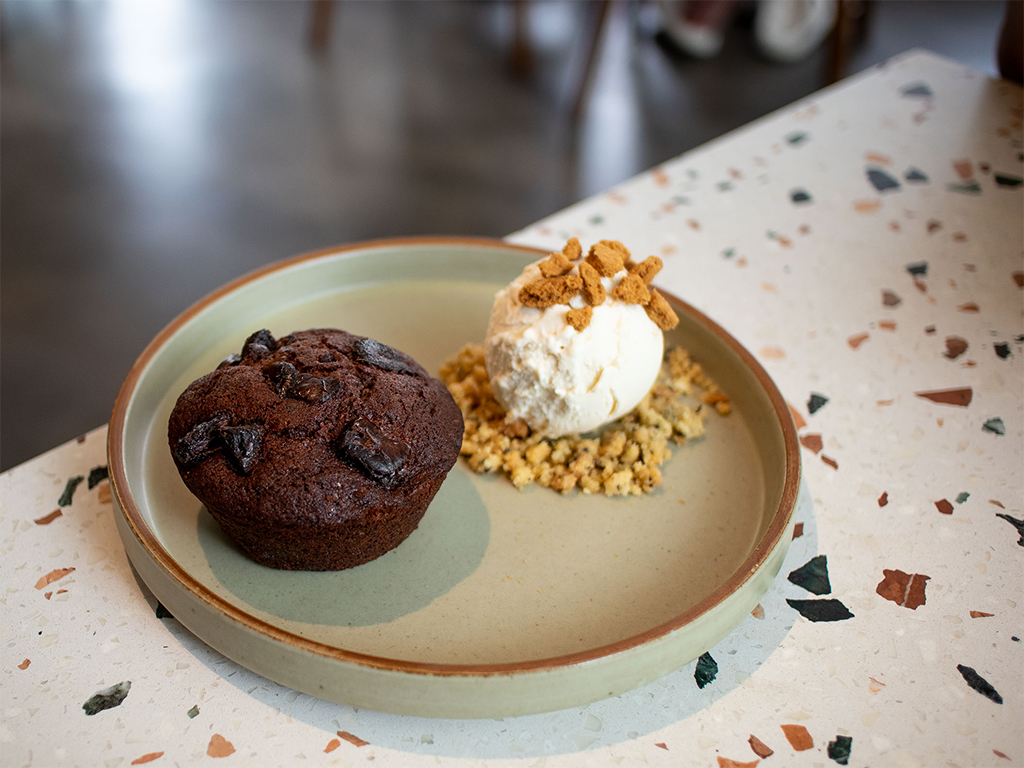 Absent that glaring omission, I wouldn't call this a pudding. It's a cake and a good one at that, served with a scoop of yoghurt speculoos gelato that's pleasantly tart. But a sticky date pudding it is not. 
In some ways, Riang's sticky date pudding is a perfect metaphor for what the restaurant makes itself out to be. It's excellent in some parts, but it has just a tiny bit more to go before it measures up to the excellence of the original. 
Our quick takes  
Is it conducive to conversation? Yes. Seats are well-spaced. 
Is a reservation necessary? Riang takes reservations only for weekdays as well as weekend dinners. For brunch on weekends and public holidays, do walk in. 
How to get there? Bus services 58 or 103 stops at Serangoon Avenue 3, which is 400m away.

HungryGoWhere paid for its meal at this restaurant for this review.
Riang is on the GrabFood delivery service. You can also book a ride there. 
15-9 Jalan Riang
Open: Mondays to Fridays (9am to 9.30pm), Saturdays, Sundays and public holidays (8am to 9.30pm)
15-9 Jalan Riang
Open: Mondays to Fridays (9am to 9.30pm), Saturdays, Sundays and public holidays (8am to 9.30pm)