Private Dining in Singapore: A Foodie's Review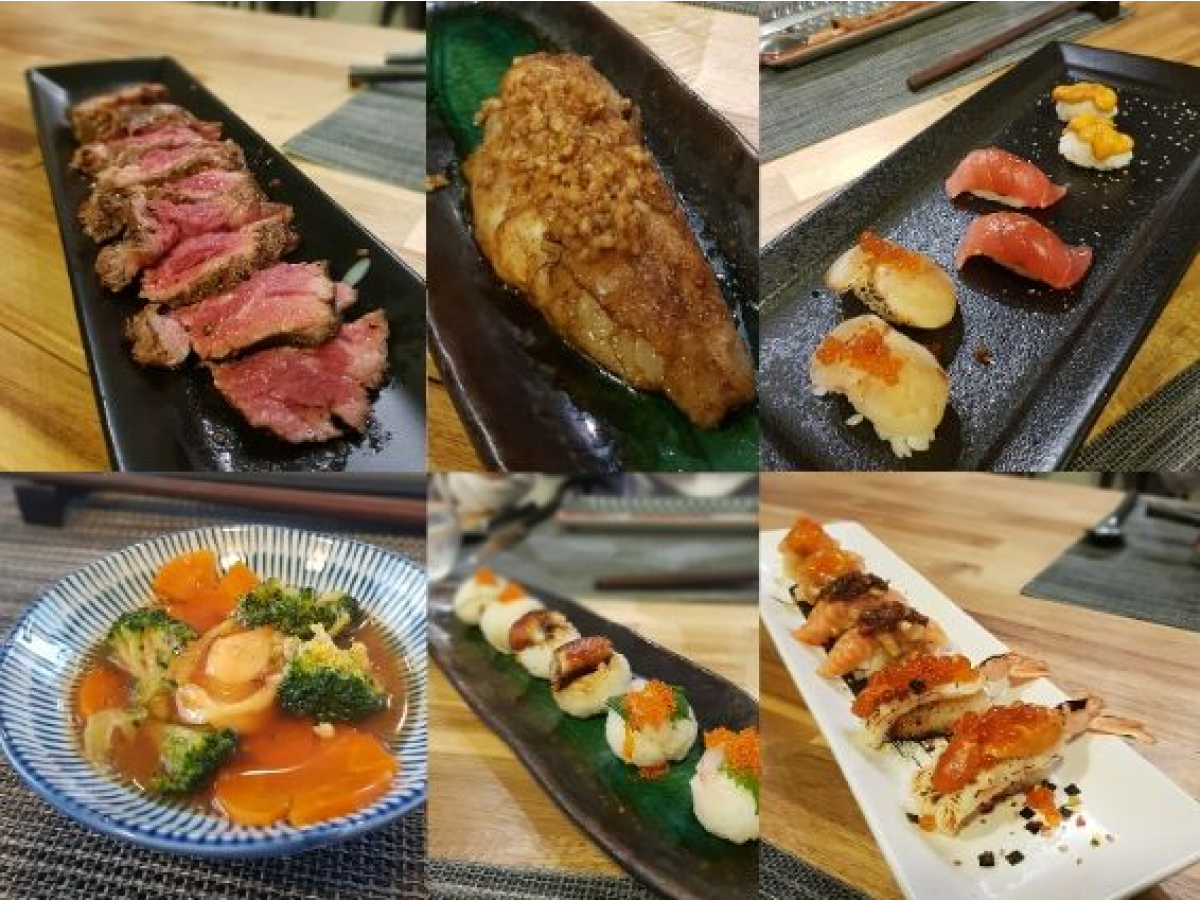 Would you pay to dine at a stranger's house? Private dining is now huge in Singapore, and it's an experience that's not to be missed for anyone who loves food and conversation.
If you're wondering how private dining works, it's fairly simple.
Home cooks and/or chefs host people in their own homes and cook a meal for them. The capacity is usually small (most places will take anywhere from six to 12 people), and this sets the scene for a relaxed, intimate dinner.
For those who want to try out private dining, a quick Google search will turn up many listicles featuring these experiences, and there are even platforms that collate private dining spots in Singapore. I used DineInn for my very first foray into the world of private dining, and I'm glad to report that it was a smashing success!
With DineInn, there are many options to choose from. Some of the home cooks on the site offer takeaway food (delivery/self-collection), and some will even go to your place to cook a meal for you… but if you're after a private dining experience, click on "Dine at Host's Place".
From there, you can enter your preferred date or location, or search via cuisine or dish.
After browsing for a bit, I decided to try a 15-course Omakase menu by a home chef, Luke, that was highly-reviewed.
While omakase is commonly associated with sushi, Luke served a good variety of sushi and non-sushi dishes during his omakase dinner. Three of my favourite non-sushi items were the Sanchoku wagyu beef (+M6) with Okinawan snow salt, slow-cooked pork ribs with gula melaka, and oven grilled Argentinean red prawns with mentaiko.
Out of these three dishes, special mention goes to the Argentinean red prawns, which Luke torched in front of his guests to plenty of oohs and aahs. The prawns were amazingly tender and succulent, and surprisingly enough, you could taste the natural sweetness of the flesh even through the rich, strong-bodied mentaiko.
On to the sushi dishes! Luke served a total of nine courses of sushi, presented in three sittings. First up was the ball-shaped Temari sushi, which is traditionally prepared in Japan on Hinamatsuri (Girl's Day). Out of the unagi, ebi with basil leaf, and hirame (Japanese halibut), I was most impressed by the Hirame; the sakura shrimp embedded inside the sushi ball contributed a salty, umami flavour that really added to the dish.
Next was Gunkan sushi, with a twist. Gunkan sushi is typically wrapped in seaweed, but Luke chose to omit this, and instead pan-fried his rice so that it was firm and could hold its shape by itself. The Gunkan sushi came in three combinations – salmon belly with homemade hae bee hiam, sake toro (fatty salmon) with cured quail egg, and prawn with uni and ikura. I enjoyed all three, with the salmon belly with hae bee hiam standing out the most.
For the last sushi course, Luke served Nigiri Sushi, again done three ways: jumbo Hokkaido scallops with yuzu, chutoro (fatty tuna) with Hokkaido sea salt, and uni with soy sauce. Here, my top pick was the nigiri topped with lush, juicy scallops. The scallops were a huge hit, but that aside, I also liked the addition of the yuzu sauce, which helped to brighten up the dish.
Other dishes I tried that evening include abalone with homemade scallop sauce, snapper pan-seared in miso garlic butter, and umeshu jelly with osmanthus and yellow dragonfruit. No complaints about these dishes, but they weren't as standout as the rest of the dishes.
All in all, the food was amazing, but private dining isn't just about the food alone – it's also about having an intimate dinner with the home chef who's serving you, and meeting and connecting with your fellow diners. I enjoyed being able to chat with Luke and understand the concepts and techniques behind his dishes, and it was also fun to get to know the other people at the table while bonding over our mutual love for food.
On the flip side, private dining obviously isn't as easy or straightforward as picking a normal restaurant to have a meal – you've got to research your options, make arrangements with your host, and find your way to their place.
That said, private dining is a great experience if you're willing to invest a bit of time and effort into making it happen – and it lends itself well to events such as anniversary dinners, birthdays, or yearly get-togethers with friends. If you're trying to plan a meal for a special occasion, and you're up for a different dining experience, private dining might be a good option!
---
This archived article appeared in an earlier version of HungryGoWhere and may not be up-to-date. To alert us to outdated information, please contact us here.