What to try (and skip) at The Warehouse Hotel's Po Restaurant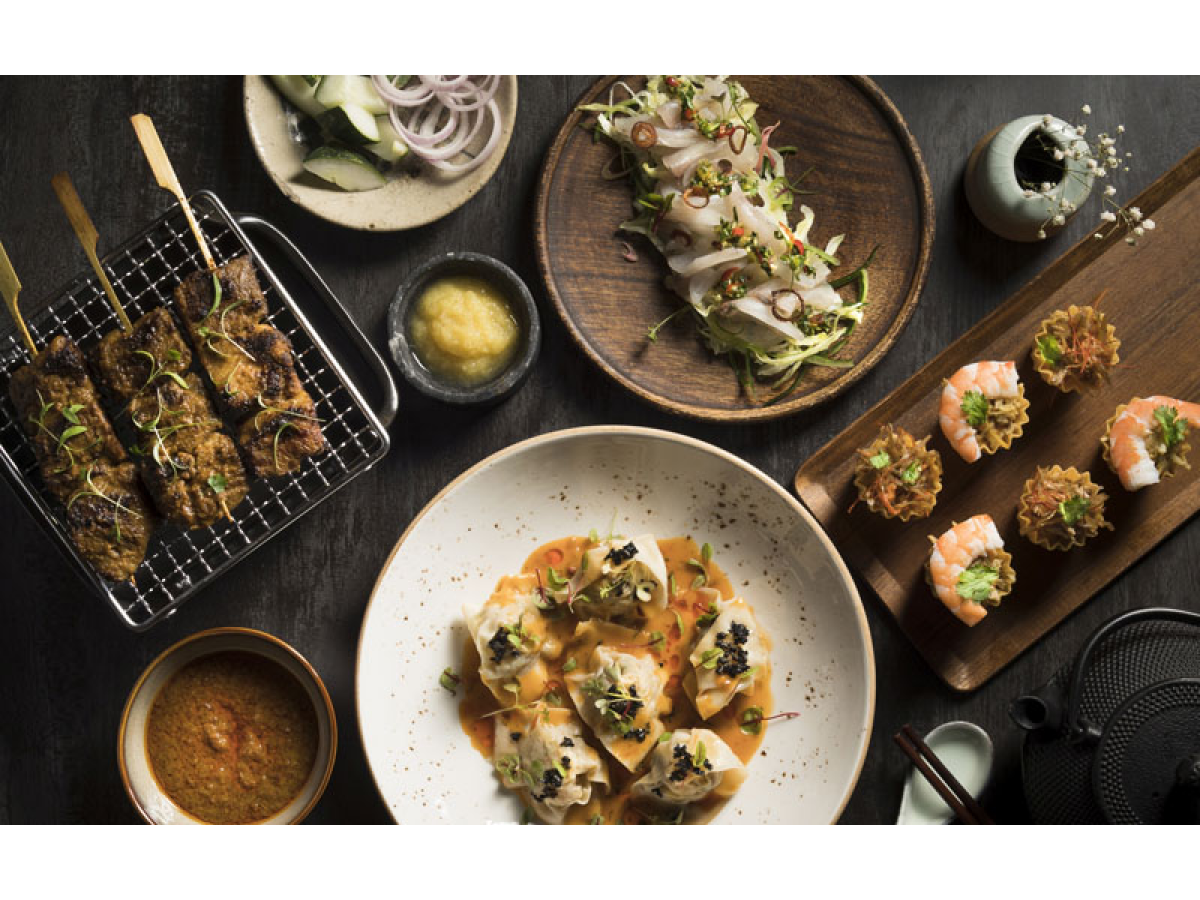 If you've ever stumbled upon restaurants claiming to do "modern takes on local food" or "new spins on traditional favourites", that's partly owing to Williln Low, the man credited as one of the pioneers of the Mod-Sin (Modern Singapore) culinary movement. Wild Rocket, the restaurant he founded in 2005, has earned a reputation as one of the go-to places for familiar dishes given fresh interpretations.
Low has parlayed his culinary clout into a new project: Po, the flagship restaurant of hip new hotel The Warehouse Hotel, which sits at the bank of Robertson Quay.
And just as with Wild Rocket, Low has taken his penchant for celebrating and modernising Singapore flavours to Po.
The old-meets-new culinary philosophy of Po also fits with the vibe of The Warehouse Hotel, a gorgeous conserved building that was first built in 1895, but has been updated with a modern look via industrial chic decor.
With Po, the dishes aren't wildly wacky or fancy; the focus here is to simply update or enhance local classics with premium ingredients.
Po derives its name from popo ("grandmother" in Chinese), and the popiah, which is unsurprisingly one of the restaurant's signatures — you can go for the Classic Platter ($28), suitable for two, Prawn Platter ($38), featuring tiger prawns, and Fresh Flower Crab Platter ($58), which includes handpicked crabmeat.
Guests are left to wrap the popiah themselves as Po wants them to experience the traditional way to enjoying the dish.
We had the prawn platter, and while we like the vegetables, stewed for four hours to produce a pleasing sweet-savoury flavour, the end result was just okay, which, at $38 (!), is not okay. It's not bad by any measure, but you can get comparable or even better tasting popiahs at a fraction of the cost.
One of our favourites is the Barramundi Salad ($19), a light, tangy, spicy take on raw fish salad. Following the ban on freshwater fish in all ready-to-eat raw-fish dishes by National Environment Agency (NEA) in 2015, it's hard to find raw fish salads in Singapore anymore. If you do, the fish of choice is almost always salmon. So the Barramundi Salad from Po is a breath of fresh air.
Another dish we enjoyed was the Charcoal-grilled Iberico Satay ($20). The skewers of satay, marinated for twelve hours in a spicy mix, are chunky, juicy, and moderately charred for a smoky aroma. The freshly grated pineapple and peanut dip also enlivened the dish.
End your meal off with the Ice Cream Popiah ($15), which, just like the Popiah, is rather pricey. But the locally made pineapple, taro and peanut gelato, are really delicious, smooth and not overly sweet. You can wrap it together with the freshly shaven peanut candy and sprigs of coriander; we had ours separately and still enjoyed it.
Overall, there are more hits than misses at Po; the hits are good but don't reinvent the wheel, but the lows are hardly bad too, more handicapped by the steep prices than shoddy execution.
We can see this place being a popular haunt for business lunches or the occasional extravagant family meal.
---
This archived article appeared in an earlier version of HungryGoWhere and may not be up-to-date. To alert us to outdated information, please contact us here.