So Morganfield's! What's the difference between baby back ribs and spare ribs?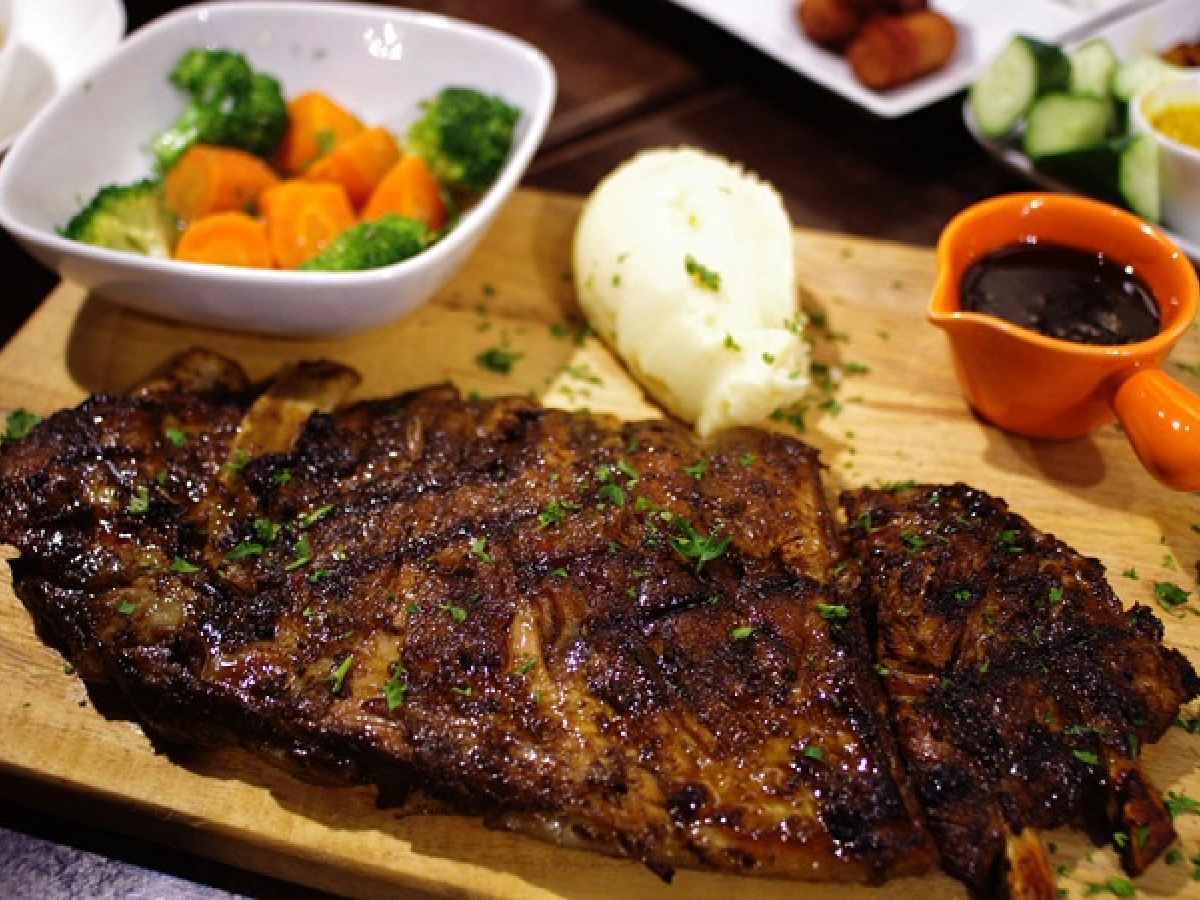 You know those delicious baby back ribs that Morganfield's has as limited offer promotions every few months?
Well, good news. Because they have been so popular with customers, the restaurant's decided to offer it all year round!
Available in all the same flavours as what they offer for Sticky Bones — Kansas Sweet BBQ, Garlic BBQ, Spicy Asian, Smoked Peppercorn and of course their signature Hickory BBQ — baby back ribs can be had as a half slab ($19.90; lunch only) or as a full slab ($34.90; available all day).
But hang on, ribs are ribs right? Well, no. Not really.
According to Morganfield's, there are noticeable differences between spare ribs — the ribs used for the restaurant's famous Sticky Bones — and their newly introduced baby back ribs.
Not only do they look different, they taste different too.
Spare ribs (aka Sticky Bones)
Meaty, juicy and with rich marbling, they are also known as side ribs and they come from the belly section of the pig (where bacon comes from).
They usually come with the sternum (the rounded bit at the end of a full slab of Sticky Bones) and the flap (the pointy end at the other end) still attached.
Baby Back Ribs
Also called loin ribs or just back ribs, baby back ribs come from the upper back of the pig. They're not as fatty which can be a good thing when you want all that pork rib goodness but with less guilt!
And no, they're not called baby back ribs because they come from baby pigs! They're just called that because they're smaller and leaner in relation to the bigger spare ribs.
But here's the stumper: what if you want both types of ribs but you only have limited stomach space?
Well, to celebrate the permanent introduction of baby back ribs into the Morganfield's menu, the restaurant is offering a limited time promotion called the Half & Half ($38.90; 10 September to 4 November).
Here you get half a slab of Sticky Bones Spare Ribs and half a slab of Baby Back Ribs, with any two of the five flavours they have and two sides. They have everything from French Fries and Coleslaw to Corn Bread and Chilli Con Carne.
Talk about the best of both worlds!
---
This archived article appeared in an earlier version of HungryGoWhere and may not be up-to-date. To alert us to outdated information, please contact us here.