Lucky Chicken Rice: Office workers at Orchard Road swear by it!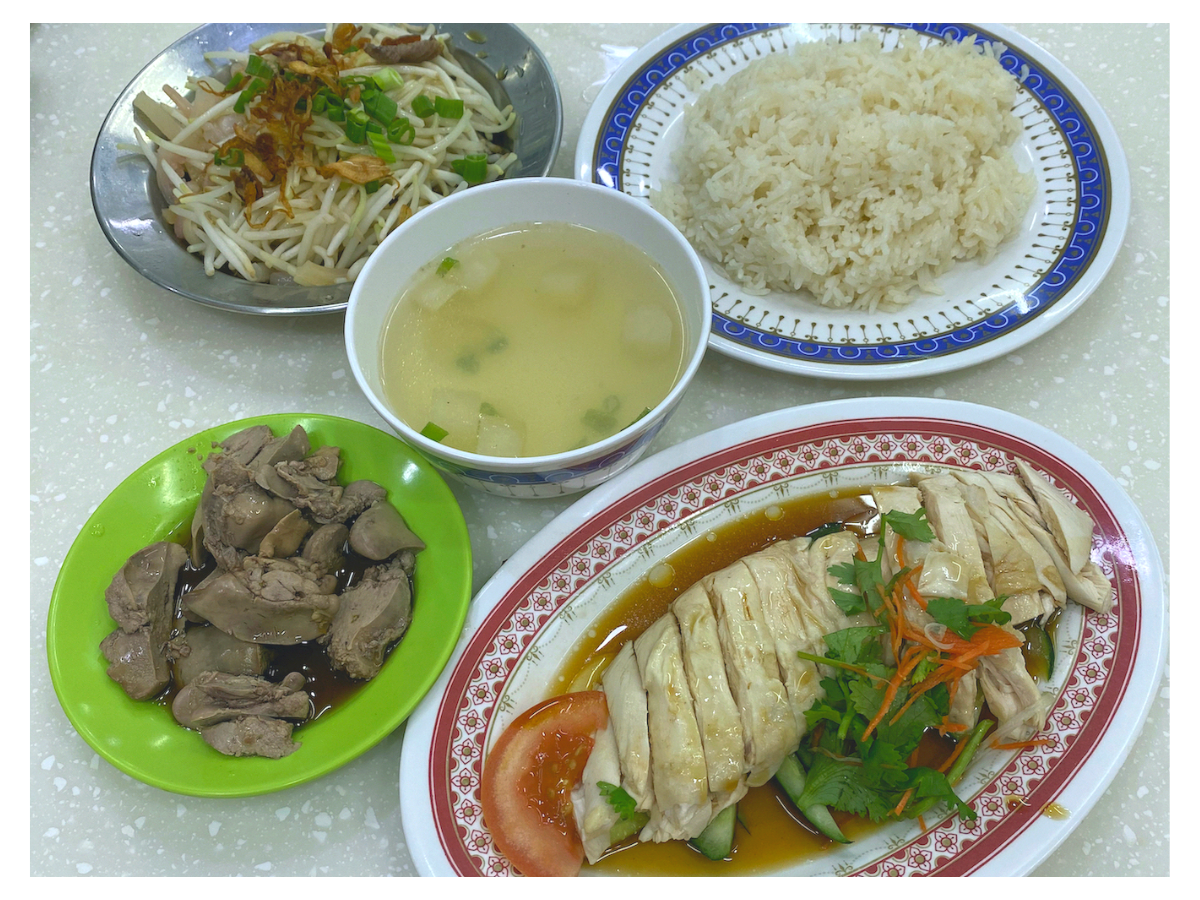 Pop by Orchard Road's Lucky Plaza and it'll be hard to miss the long queues for Lucky Chicken Rice during weekday lunchtimes.
Tucked away in the corner of the inside row of the second floor, the eatery was started in 1991 by now 72-year-old Hainanese Loo Liat Wang. He initially employed a cook to handle the orders before shortly taking over the reins to make the chicken rice himself.
Loo retired from cooking a decade ago, delegating the cooking to his staff but he still pops by the restaurant —  which has always been located in the same spot in Lucky Plaza since its opening — everyday to check on the quality.
Loo has three children but none of them are interested in taking over, so the business will be sold once Loo fully retires.
The restaurant is hugely popular with tourists, office workers and locals alike for its chicken rice as it ticks almost all the checkboxes as to what a good chicken rice should be but it's true strength is that every element of the chicken rice is very well thought out and balanced.
Every individual component of Lucky's chicken rice — the rice, the meat, the chilli, the ginger and so on — tastes good on its own.
The chicken meat is done well — with a couple of issues — but you'll overlook it as the rest of the chicken rice is so well done.
It's dressed in a basic soy/sesame oil sauce and it comes rather salty in flavour so you have to be careful how much you put on, especially if you eat the chicken on its own. The saltiness balances out nicely when you eat it with the rice.
It is also good that there the flavour of the dressing is quite straight-ahead with zero sweetness in the taste. Quite a few people don't like their chicken seasoned with that added sweetness but many chicken rice stalls do it anyway.
The textures are similar to what you'd get any chicken rice stall — tender and juicy if you order meat close to the bone (ji wei) and a bit drier when you order breast meat (ji siong). If you order shao ji (roast chicken), the textures will be drier.
Note that Lucky Chicken Rice gives ji siong by default. You have to request for ji wei when you place your order.
The rice is a big highlight, so good that it's incredibly nice to eat on its own. Soft and bouncy with a great chicken fat richness and a slight savouriness. There is a nice present fragrance as well.
The dips are also excellent in their own right. The chilli comes spicy with a little soy savouriness, the ground ginger has a present saltiness and sesame oil richness and the dark soy sauce — thick caramel-flavoured, smoky and only with a little sweetness.
And here's the beauty of Lucky Chicken Rice: No matter what you add or mix or eat on its own, it still tastes good. Nothing tastes under or over flavoured.
The chicken tastes good on its own or with rice or even with a little ginger added. The chilli and the rice also also tastes perfectly nice on its own.
Also a big shoutout to the soup on the side which is has a nicely rounded stocky flavour and has added winter melon and spring onions.
Lucky Chicken Rice sells some noodle and porridge dishes and some basic side dishes like gizzard, bean sprouts with cuttle fish and boiled eggs.
The must-have among them is the chicken liver which comes incredibly soft and creamy and is dressed in the same basic soy and oil sauce that the meat is dressed in.
---
This archived article appeared in an earlier version of HungryGoWhere and may not be up-to-date. To alert us to outdated information, please contact us here.