Killiney Curry Puff: 'Pok' out on epok epok!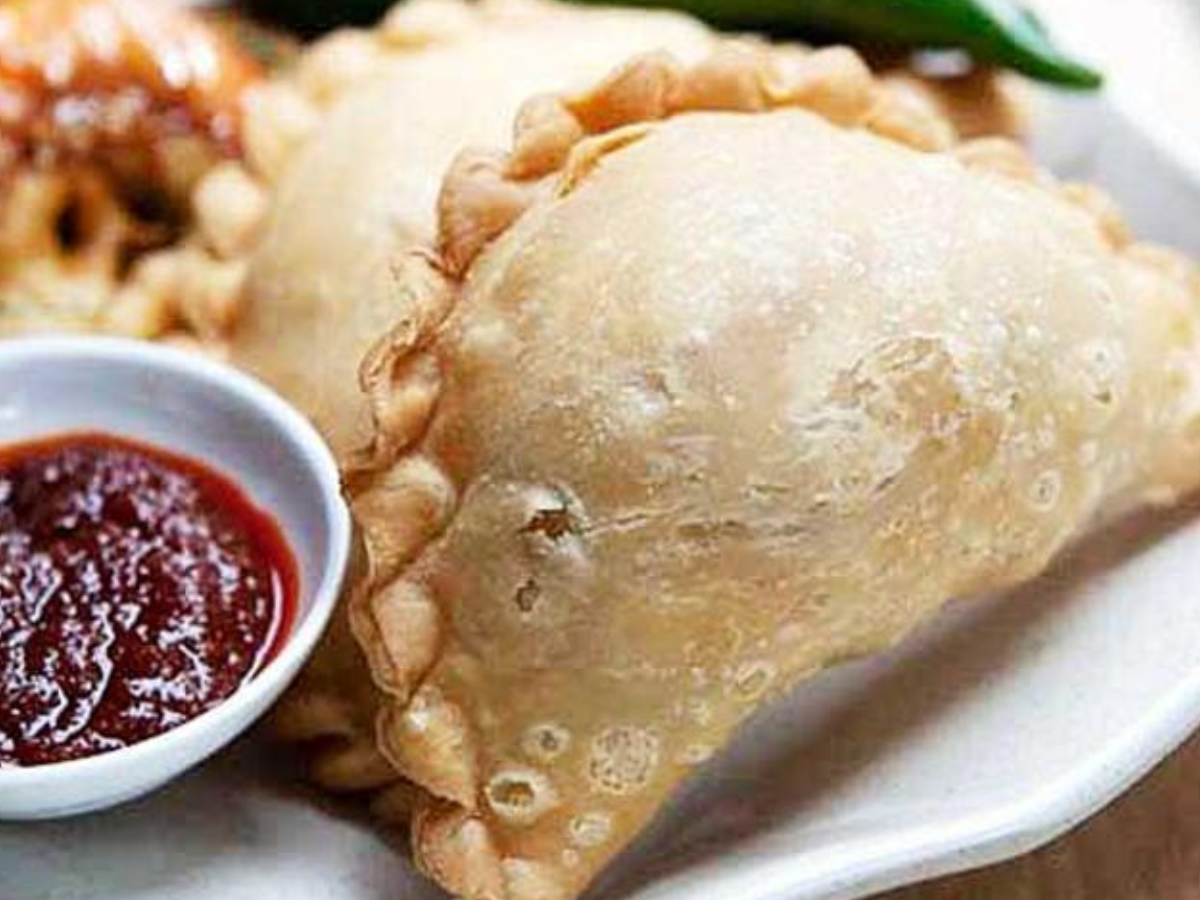 Rating: 4/5
Although most of my makan sessions come through recommendations, every now and again, I stumble on a 'bloggable' stall simply by chance. This stall is one example, but there is another interesting story behind this stall.
It happened one Sunday afternoon as I was making my way to the area to meet up with the camera crew to shoot an episode for Discovery Travel and Living. My attention was turned to the tray of curry puffs that had just been fried and they looked irresistible. So I succumbed to the craving and bought a few. They turned out to be really good.
The Malays usually call curry puffs epok epok. Epok is the Malay word for "fold over". The Malays sometimes called the triangle ones "karipap" while the Chinese call the thick skinned ones "Kali-pok". Personally I like the Malay version because the crust is thin and crispy, so you can afford to eat a few and not feel too full.
The secret of a good epok epok is to eat it fresh out of the fryer. That means that you either need to get them at the stall early in the morning or find a stall that has a high turnover throughout the day, like this one. The filling was made with the local "Holland" potatoes which are ideal to produce a creamy and spicy sweet filling that goes so well with the thin and crispy crust. The final icing on the cake or in this case, puff, was a sweet and fragrant sambal tumis, with a hot cup of teh tarik! Although the makchik here told me that epok epok is not meant to be taken with sambal tumis, many people, including myself like it that way.
You might find it incredulous to find vadai (pronounced Waday). at a Malay stall, but they do sell vadai here! Why? Because the Malay lady married a Baba and somewhere up the family tree, there was an Indian. For a stall that calls itself Killiney Curry Puffs, you would be surprised that it is the vadai which is the real star. The dough was light and airy and the crust thin and crispy. The flavour was just right and it had that extra oomph! They also sell other staple Malay fare like lontong, mee rebus and mee siam.
Killiney Curry Puff
93 Killiney Road
Opening hours: 7am-7:30pm
---
This archived article appeared in an earlier version of HungryGoWhere and may not be up-to-date. To alert us to outdated information, please contact us here.