Review: Joo Chiat Caphe brings brilliant banh mi to the neighbourhood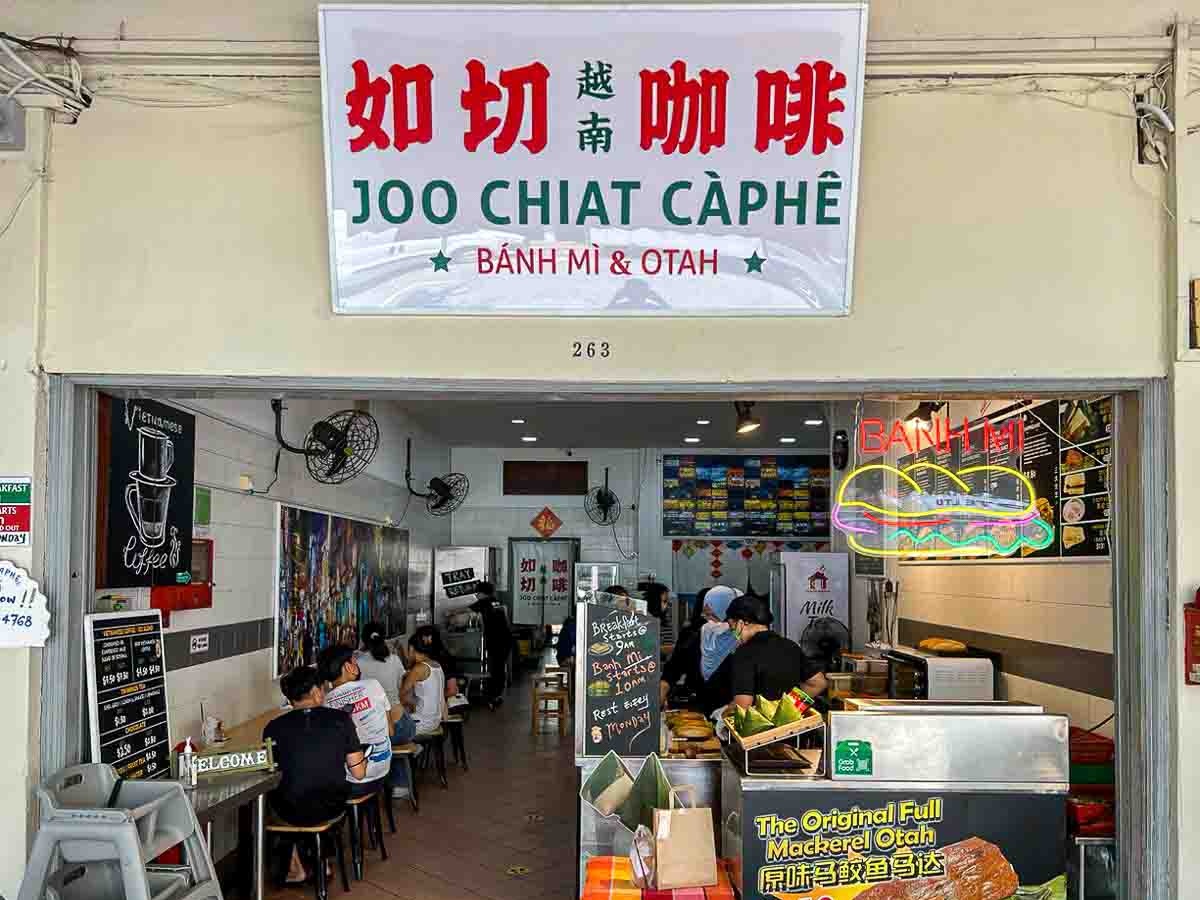 Joo Chiat Caphe is a rare find with its Muslim-friendly banh mi
Every banh mi is made to order and features the eatery's signature housemade chicken pate
Our only gripe was that the bread-to-filling ratio in its battered crispy fish fillet banh mi was imbalanced
If you're observant enough, you may have noticed a handful of Vietnamese eateries along Joo Chiat Road — a stretch of shophouses occupied by retail stores, cafes, pet grooming centres, and boutique gyms. But out of all the units, Joo Chiat Caphe stands out not only for its banh mi-focused menu but because it's one of the few Muslim-friendly banh mi stores in Singapore.
Unlike the dressy interiors of its cafe neighbours, Joo Chiat Caphe sheds the need for modern fixtures and fills the space with simple stools and tables to accommodate brisk meals. Both passersby and diners have a front-row view of the banh mi being assembled, lending to the eatery's charm.
The backstory
Those familiar with the area would recall the space being occupied by Nam San Mackerel Otah. The Muslim-owned otah business started in 1999.
The shop space then gave way to Joo Chiat Caphe in January this year, combining the sale of otah with Nam San's owner's dream of opening a banh mi shop.
Nam San's otah is sold at the eatery — as an a la carte menu item and a banh mi ingredient.
Our verdict
What it's good for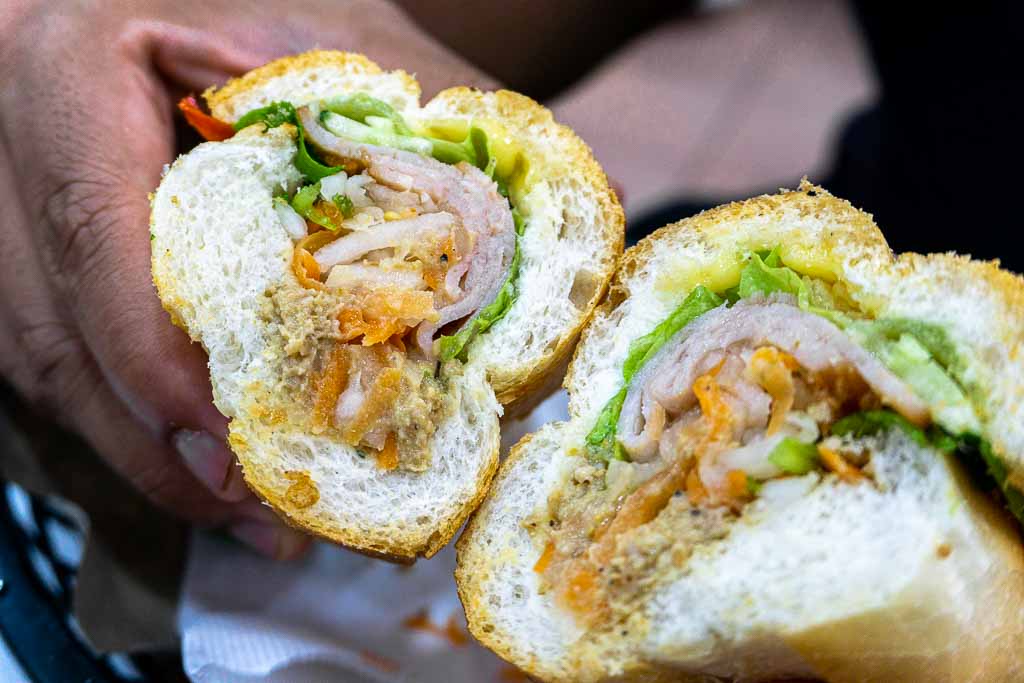 My virgin visit to Joo Chiat Caphe saw me ordering the banh mi with honey-glazed grilled chicken thigh with homemade chicken pate (S$7.50) and earthquake banh mi (S$8.80) — comprising pickled salad, cucumber, lettuce, chicken cold cut, grilled chicken thigh, lemongrass beef patty, chicken pate, Vietnamese mayonnaise, chilli, and coriander. 
My order proved to be a lucky stab in the dark that led to an early assumption that these were the best choices in the house.
The earthquake banh mi brought an abundance of ingredients and flavours — a symphony of sweet, tangy and savoury — and could easily be one of the most mouthwatering solutions to a dreadful hangover.
For something a touch sweeter (and just as succulent), the honey-glazed grilled chicken thigh married perfectly with the freshness of the cucumber and coriander. While scarfing down the rest of the banh mi, I was repeatedly impressed by how fresh and clean it all tasted — leaving me with an empty basket in under 15 minutes.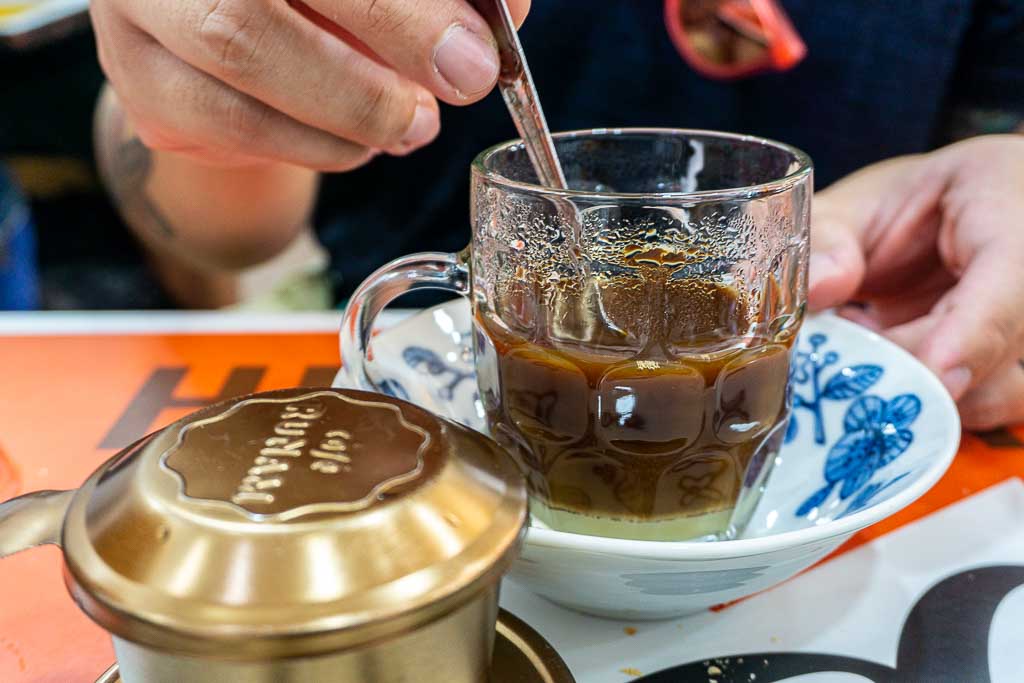 Within a month of my first visit, I returned to give the classic chicken cold cut with homemade chicken pate (S$5.80) a whirl. It didn't make my heart sing like the honey-glazed grilled chicken thigh did, but as the cheapest banh mi on the menu, it was a commendable sandwich.
The hot drip Vietnamese coffee (S$4.50), with its intoxicating aroma of roasted coffee beans, did a terrific job of jolting me from the midday lull.
If you're wondering how long you should allow the moistened coffee grounds to fully express, I'd suggest putting away at least half a banh mi before removing the drip and stirring the condensed milk at the bottom (as I did).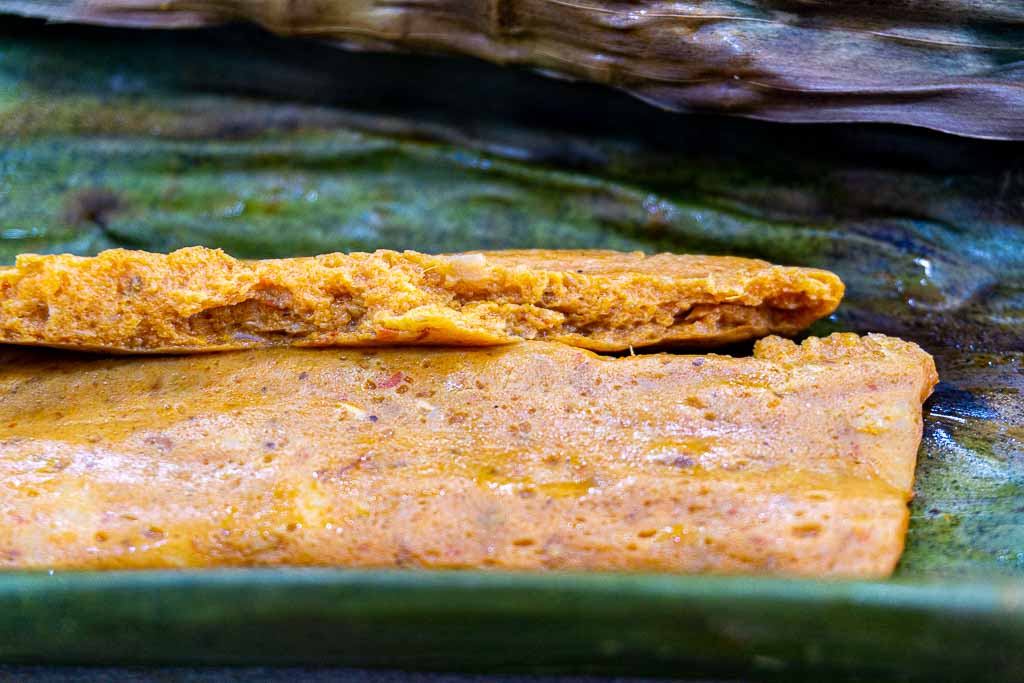 An honourable mention must go to the mackerel otah (S$1.50) by Nam San Mackerel Otah. Wrapped in banana leaves, it had a distinct smokiness and spice that added character to the humble otah — winning my seal of approval.
What it could improve on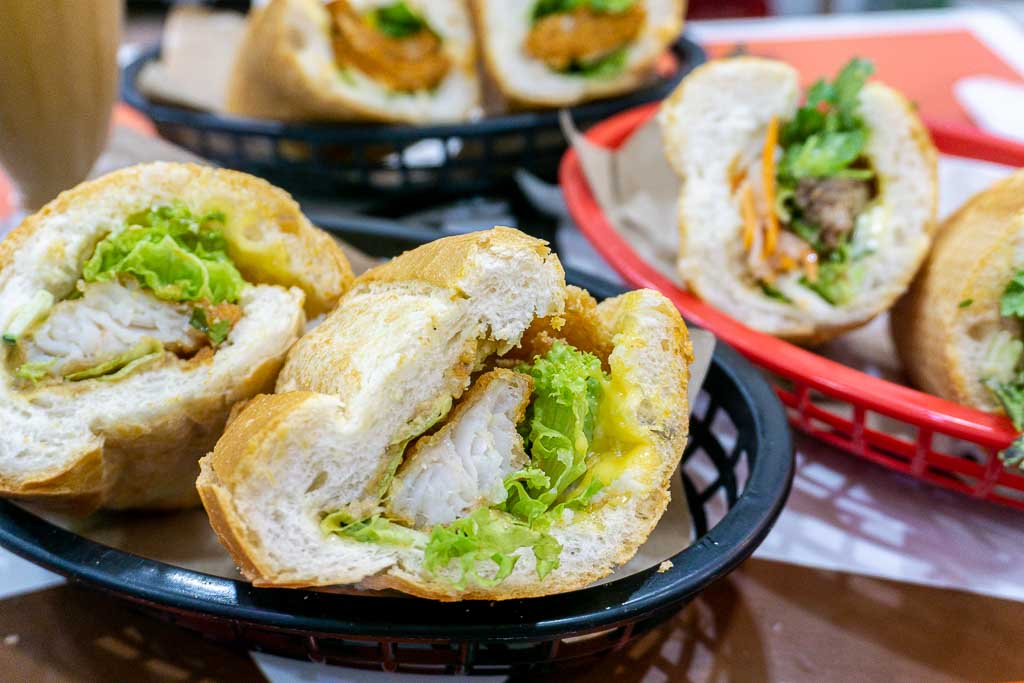 If you're someone who favours crunch over milder textures, there's a reasonable appeal in the battered crispy fish fillet with honey mustard (S$7). 
For me, however, the paltry single fish fillet with vegetables failed to satisfy.
Its main downfall was its size. I was disappointed that there wasn't enough fish. Of course, that would translate to higher costs, but it'd be a few extra dollars I'd be willing to fork out.
Our quick takes
Is it conducive to conversation? The space isn't enclosed. Though loud chatter won't necessarily create a din, the whir of the many large fans may be distracting if you're having an intimate conversation.
Is a reservation necessary? The eatery doesn't take reservations, but it's free seating and there are usually seats available.
How to get there? From Eunos MRT station, hop on bus service 13 for two stops before walking 10 minutes down Koon Seng Road towards Joo Chiat Road. 
Alternatively, bus service 33 stops a few metres from the eatery.
Things to note:
Weekend mornings are especially busy, so prepare to wait up to 15 minutes for your order to be ready.

Its banh mi selection is available only from 10am.

Many diners order their banh mi to go, but it's best to dine in and enjoy the sandwich freshly made.
HungryGoWhere paid for its meal at this restaurant for this review. 
Joo Chiat Caphe is on the GrabFood delivery service. You can also book a ride there.
263 Joo Chiat Road
Open: Tuesday to Sunday (9am to 5.45pm)
263 Joo Chiat Road
Open: Tuesday to Sunday (9am to 5.45pm)
---